アーティストであり写真家のステフ・ミッチェルとi-Dのファッション・エディターのイブラヒム・カマラが描くファッション・ファンタジーの世界へようこそ
|
25 November 2019, 3:53am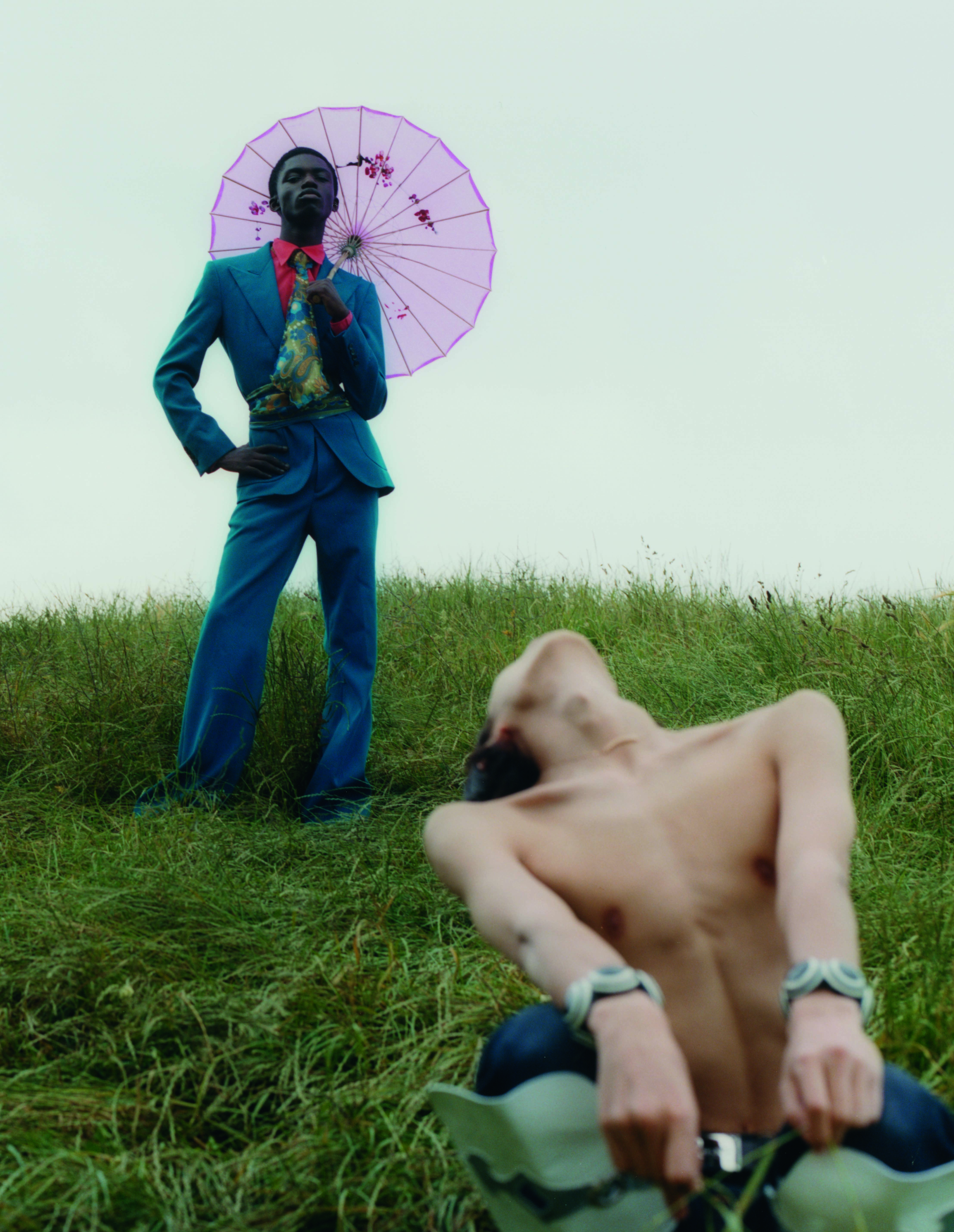 ---
Credits
Photography Stef Mitchell
Styling Ibrahim Kamara
Hair Mari Ohashi at LGA Management using Evo Hair.
Make-up Thom Walker at Art+Commerce using M.A.C Cosmetics.
Set design Mariska Lowri.
Photography assistance Andrew Moores, Ryan O'Toole, Jack Symes and Charlotte Hartley.
Styling assistance Gareth Wrighton, Sasha Harris, Joseph Bates and George Smith.
Hair assistance Tomoaki Usui and Hannah Godley.
Make-up assistance Melanie Christou and Luz Gilraldo.
Set design assistance Amelia Stevens.
Production Araminta Markes.
Production assistance Dominic Markes, Danton Appleton-Smith and Gerard Markes.
Casting Mischa Notcutt for 11 Casting.
Models Jeremiah and Hidetatsu at Supa. Paris at Nevs. Molibo at Standard Service. Jibril, Jae Seok and Jae Seung at Wilhelmina. Zhijun and Jun Young at Premier. Kofi.
This article originally appeared on i-D UK.