intimi ritratti di persone con cicatrici difficili da guardare
Sophie fotografa la bellezza delle cicatrici, delle persone che le portano e delle storie di rinascita che nascondono.
Nella cultura cinematografica mainstream le cicatrici sono una caratteristica tipica dei cattivi, come se i difetti esteriori rispecchiassero quelli interiori. Scar ha una cicatrice in Il Re Leone, così come Joker in Batman e così come tutti (o quasi) gli antagonisti di James Bond. Spento lo schermo, sembra comune guardare alle cicatrici altrui con un misto di paura e fascinazione. Cos'è? Come te la sei fatta? Senti qualcosa se la tocco? Ti fa ancora male?

Attraverso la sua serie di ritratti Behind the Scars, la fotografa irlandese Sophie Mayanne mettere sottosopra questo stereotipo. Si tratta di fotografie che celebrano la bellezza delle cicatrici, delle persone che le portano e delle storie di rinascita che nascondono.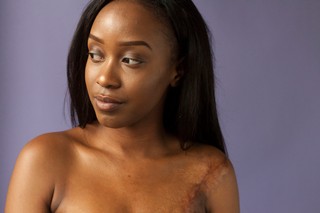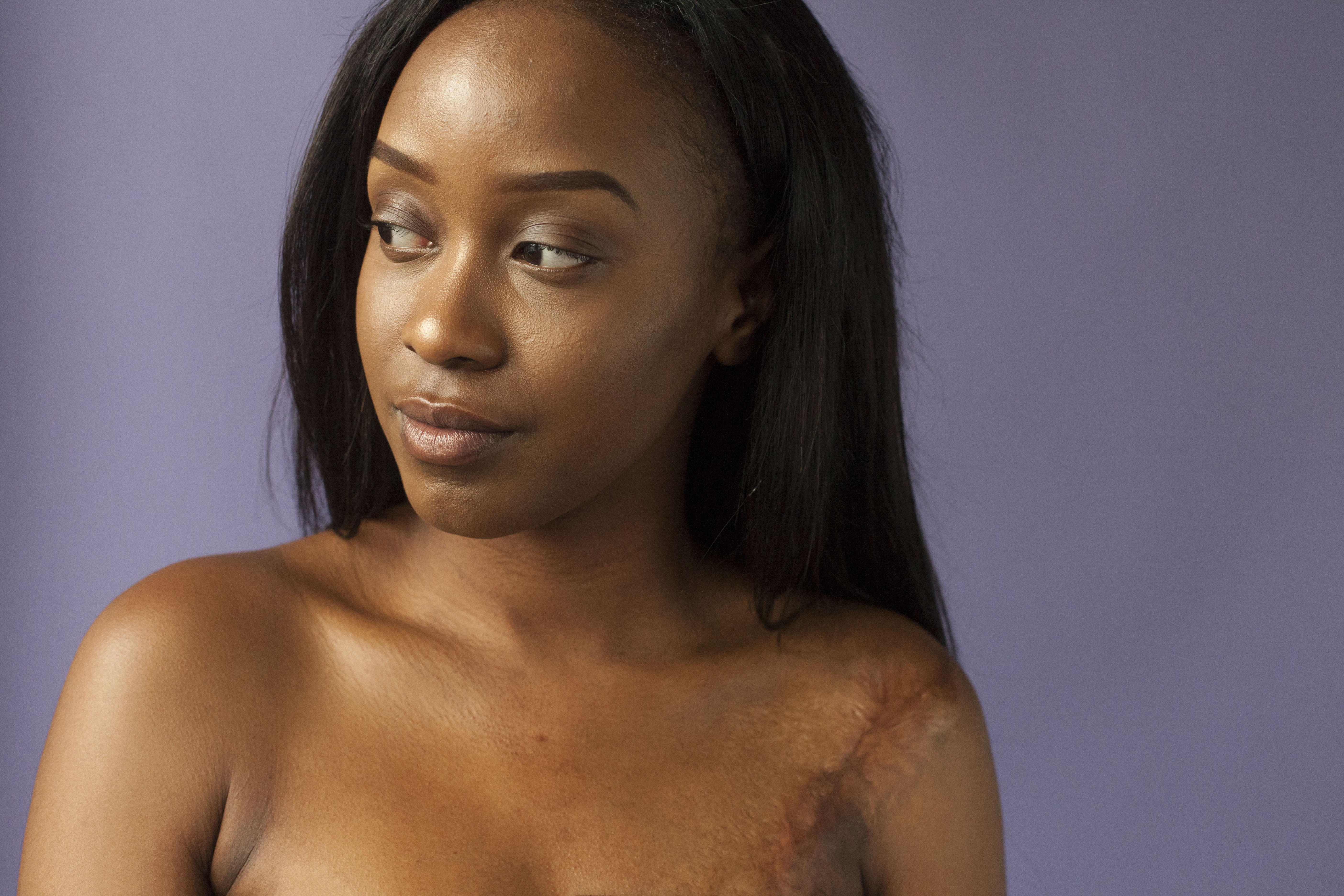 "Mi sono sempre interessata agli individui," racconta Sophie. "In quanto fotografa, ho la capacità di influenzare le persone attraverso il mio lavoro. Potrei continuare a scattare uno stesso tipo di bellezza, oppure posso creare opere che siano più di un semplice stereotipo. Behind the Scars celebra le cicatrici di ogni forma e dimensione, ma anche le storie che ogni cicatrice porta con sé. Ci sono donne, uomini, bambini, cicatrici lasciate da operazioni chirurgiche, ma anche da incidenti. Credo sia un modo per parlare della resilienza umana, sia a livello fisico che mentale. Cerco di raccontare il percorso di accettazione di sé che deve necessariamente intraprendere chi si ritrova il corpo attraversato da una cicatrice. Molti dei miei soggetti vivono la sessione fotografica come una sorta di trofeo che si sono guadagnati, come la prova del fatto che hanno imparato ad amarsi, nonostante tutto. Sono storie di coraggio, forza e bellezza in mille forme diverse."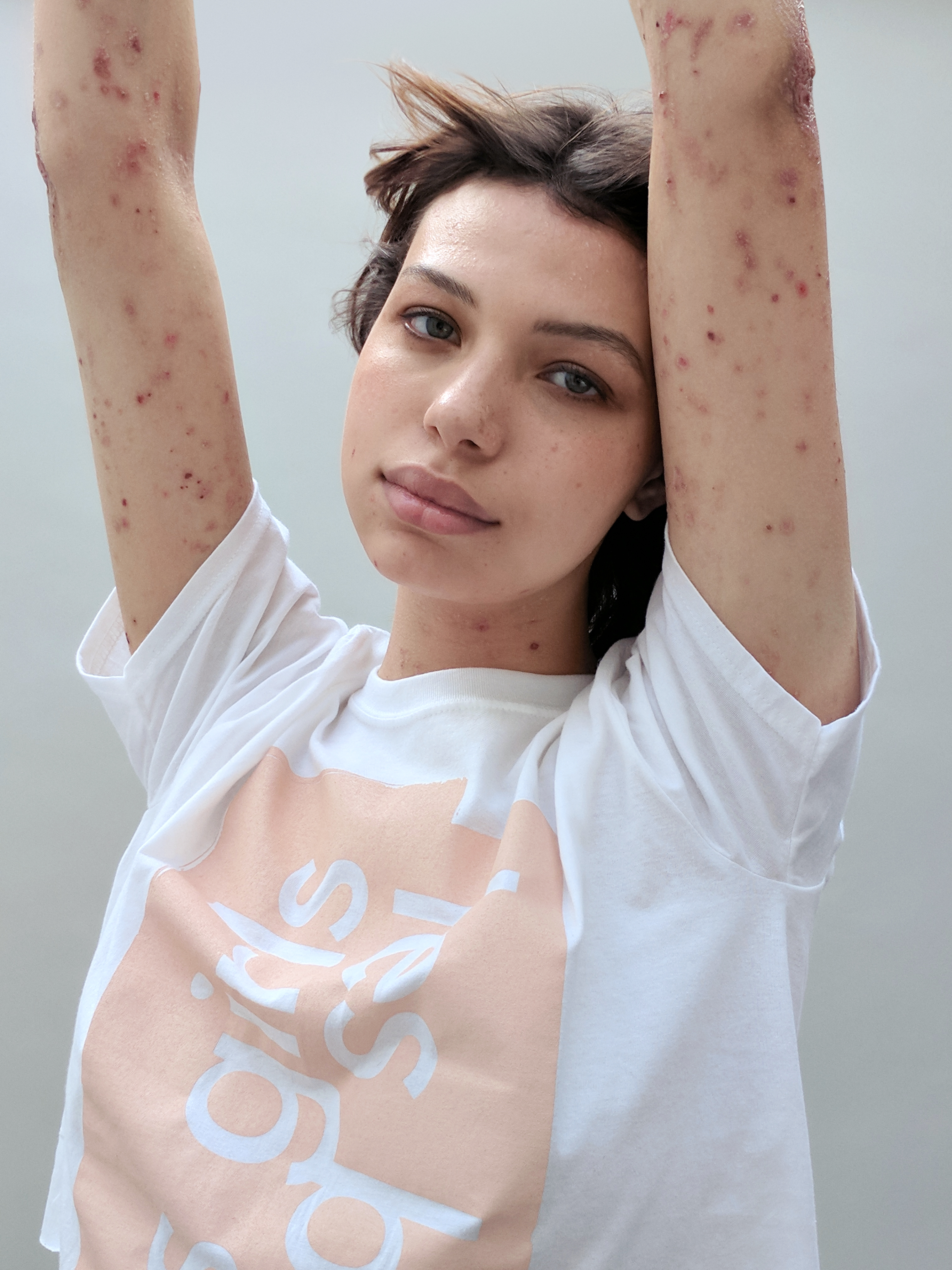 I soggetti di Sophie vanno dai neonati come Faith—la cui cheloide simboleggia l'amore di infermieri e dottori che si sono occupati di lei durante la sua permanenza in ospedale, dovuta a un intervento a cuore aperto—agli omoni come Rob, che ha perso un orecchio in una rissa. "Cerco di fare del mio meglio per immortalare la personalità del soggetto. Voglio che l'osservatore guardi le mie immagini, veda i sorrisi di chi ho ritratto, capisca le loro storie e torni a casa arricchito." Uno degli scatti più d'impatto è quello di Rosie Mallows, vittima di un grave incidente in moto che oggi vede le sue cicatrici come una sorta di percorso di vita.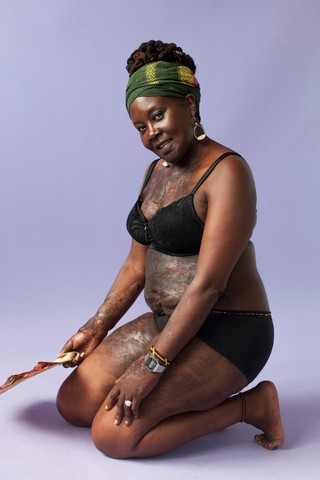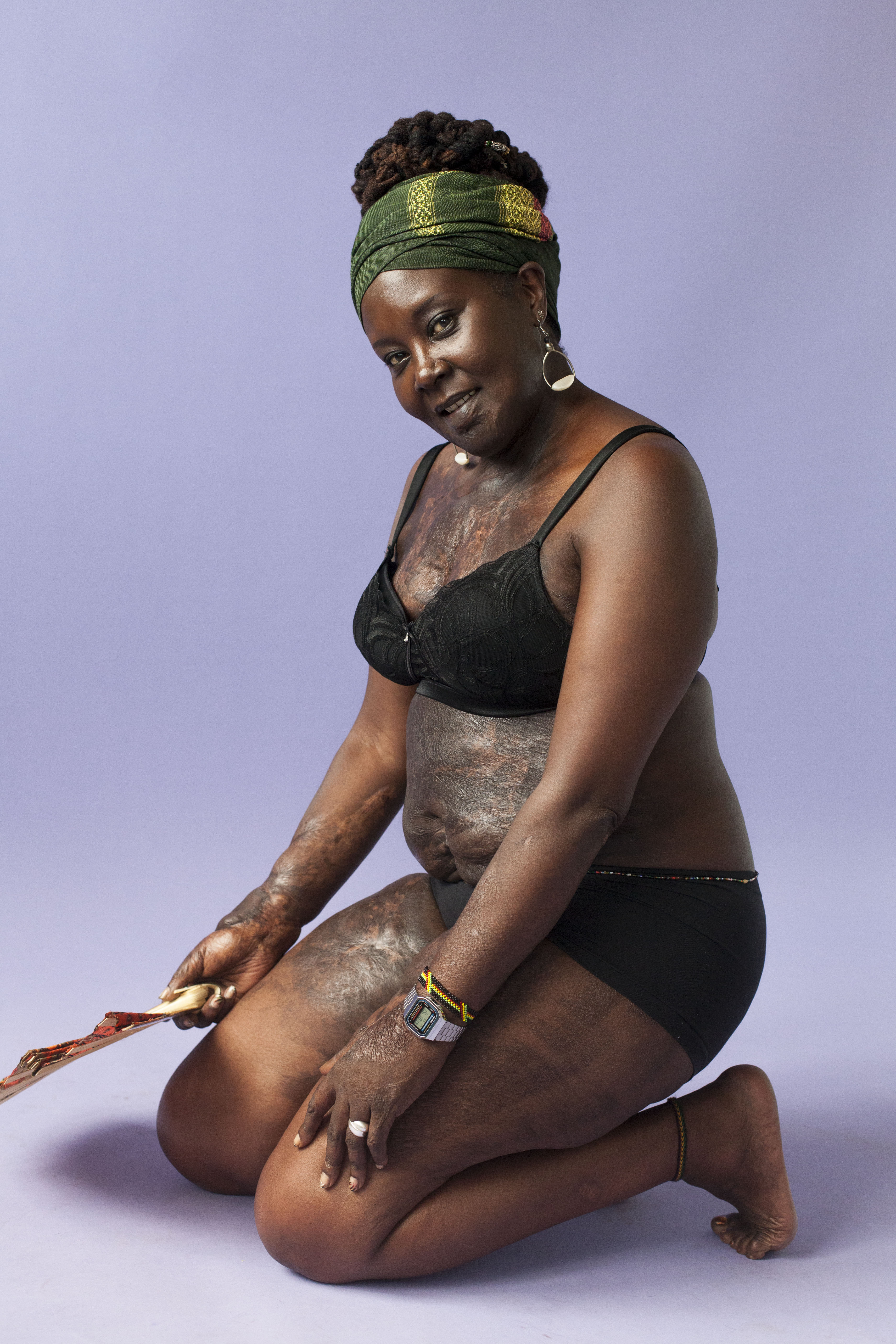 "Prima di farsi fotografare, tutti i miei soggetti scrivono la loro storia su un quadernino," mi spiega Sophie. "A volte questo crea qualche difficoltà, così iniziamo a usare i ventilatori industriali per allentare la tensione e divertirci." Nonostante abbia scattato molti ritratti, per Sophie non si tratta mai di un processo facile o automatico. "A volte la creatività mi spinge a voler fotografare le cicatrici in determinate posizioni, quindi inizio a dare indicazioni e spesso il soggetto finisce per assumere queste pose un po' assurde, così scoppiamo tutti a ridere. È un vero privilegio poter ascoltare le loro storie, e più il progetto cresce più si allarga la rete di sostegno tra chi ha avuto esperienze simili e si rispecchia in ciò che vede in Behind the Scars."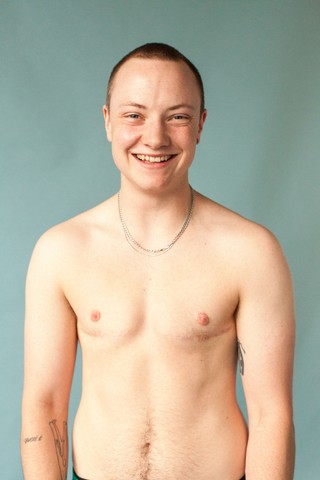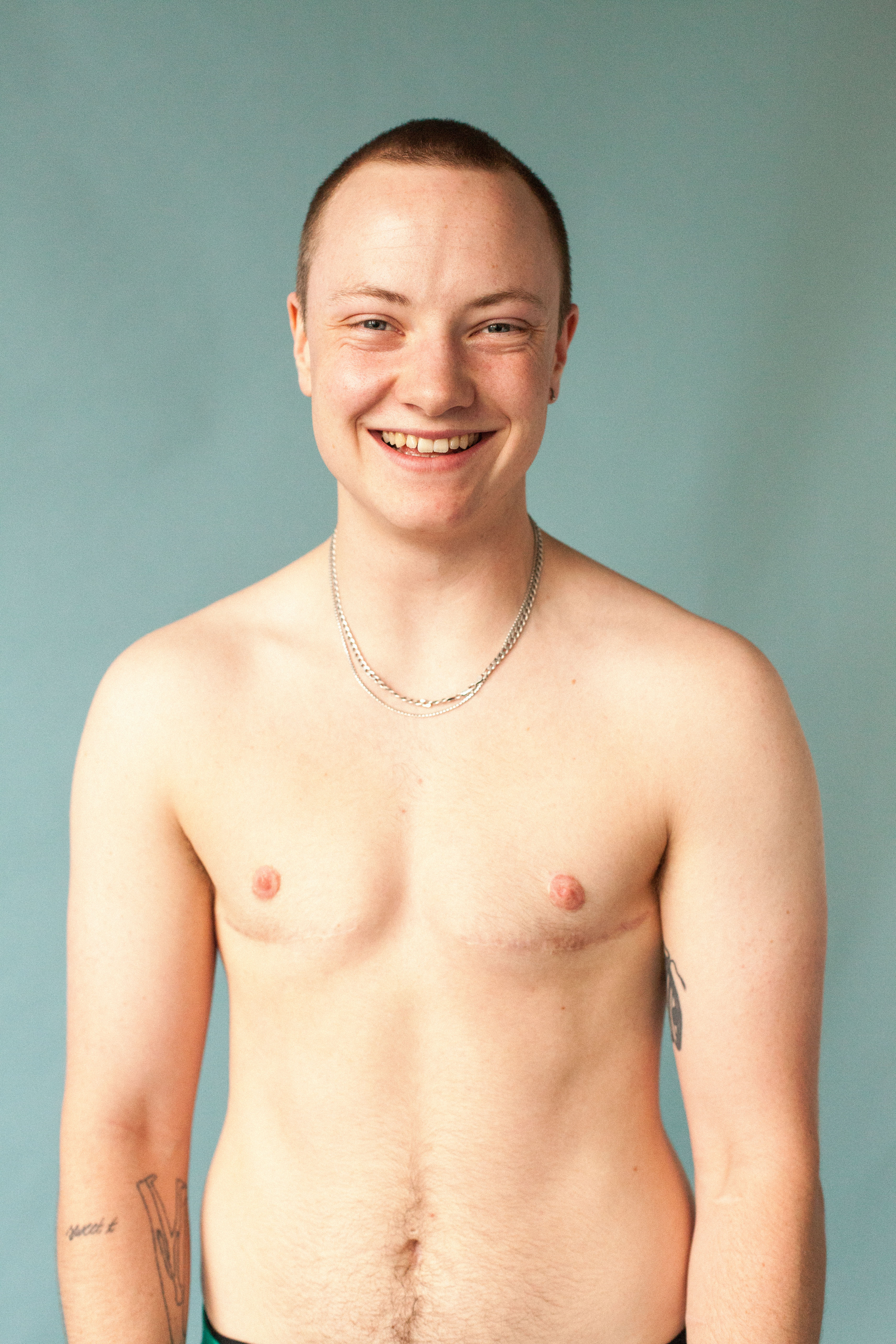 In realtà, Sophie ha dato avvio al suo progetto da poco più di un anno e sa bene di quanta strada debba ancora percorrere. L'obiettivo è di arrivare a mille ritratti, e quindi a mille storie e mille racconti che vorrebbe poi trasformare in un libro. "Più passa il tempo e più mi accorgo di voler condividere contenuti che siano positivi, inclusivi e diversi. Voglio dare spazio a uomini, donne e bambini dalle esperienze più disparate. Voglio creare uno spazio sicuro in cui i soggetti si sentano completamente a loro agio, liberi di esprimersi e di sfidare i canoni estetici di oggi."
Segui i-D su Instagram e Facebook.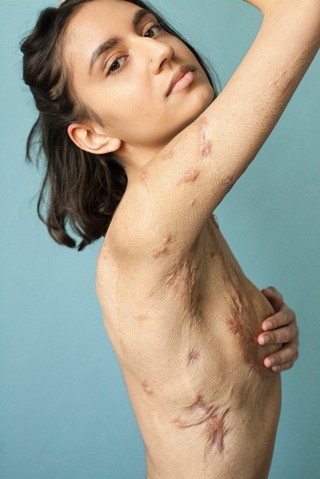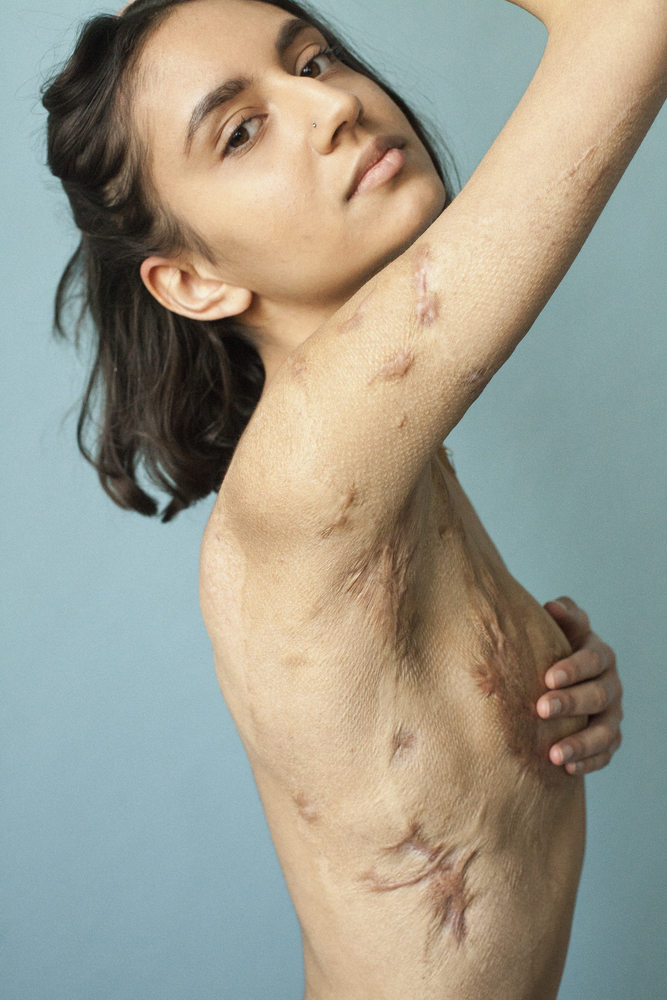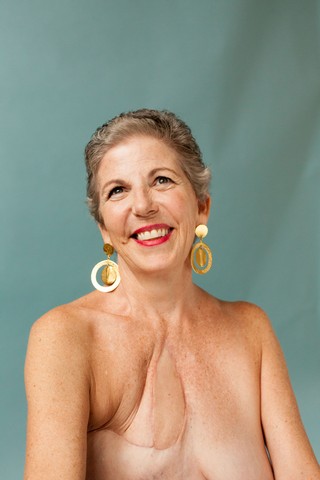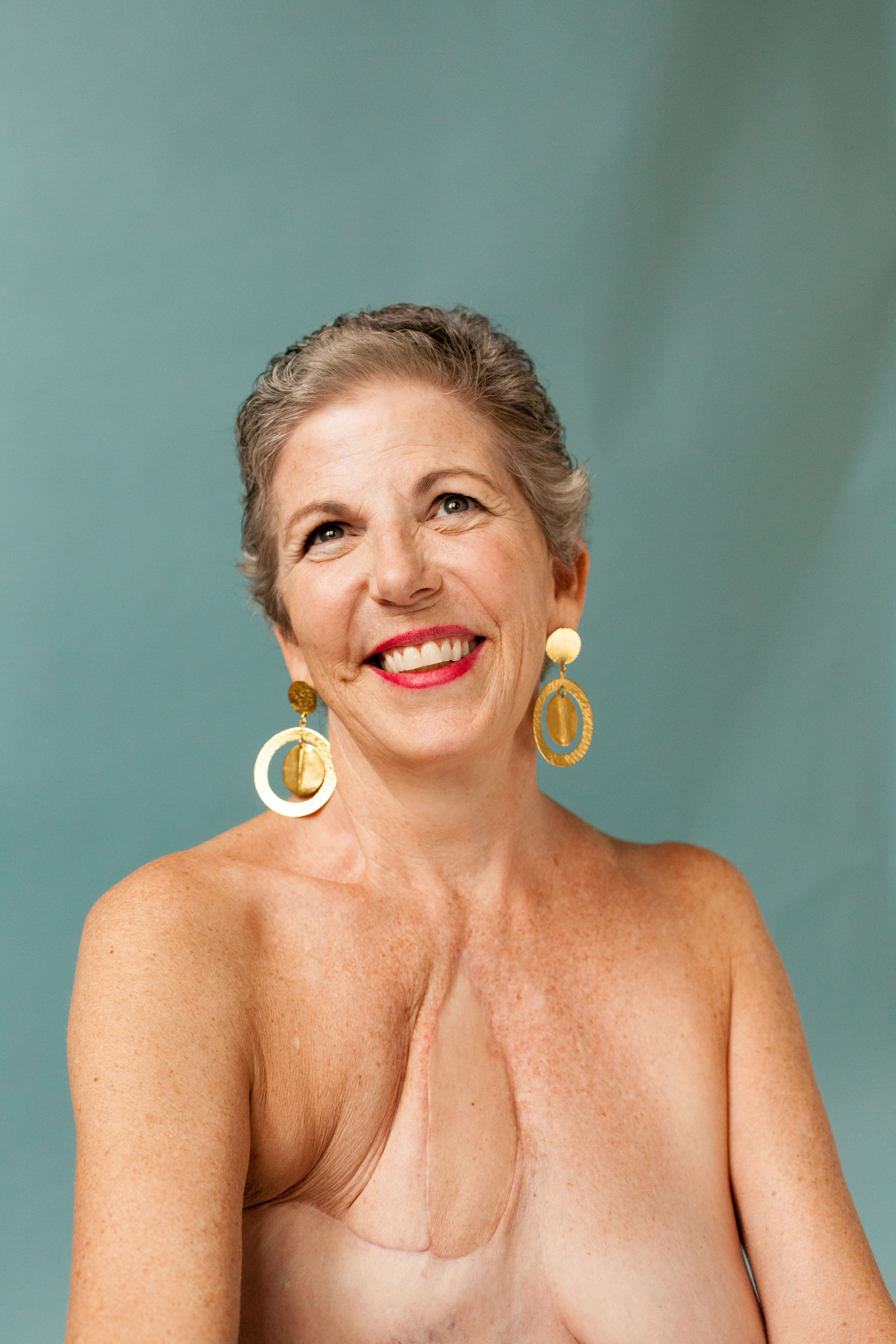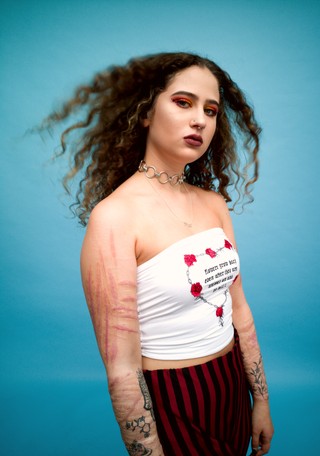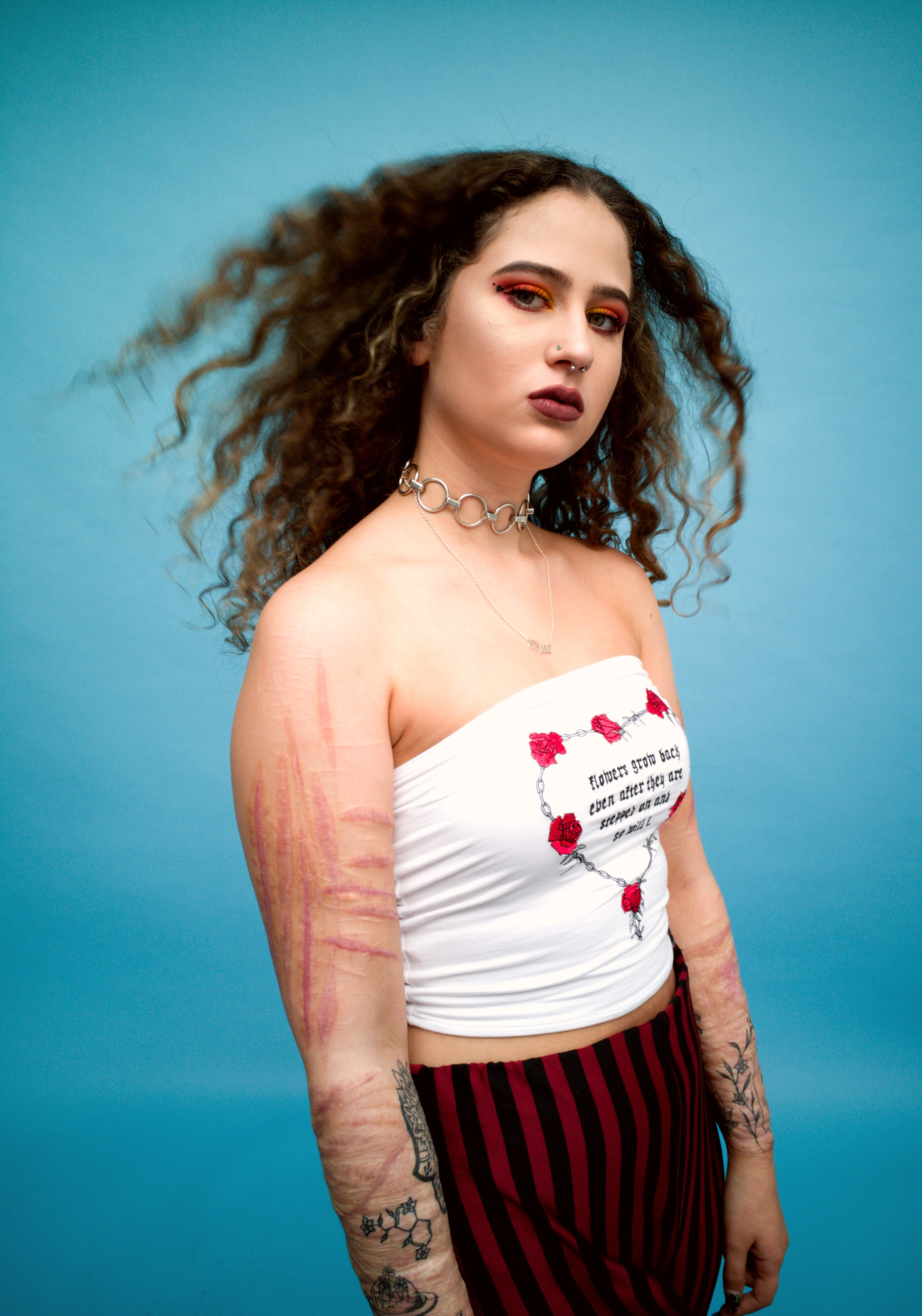 Qui trovi un altro progetto che sfida i canoni di bellezza contemporanei, ma lo fa riflettendo sugli aggeggi che le donne sono disposte ad acquistare per sentirsi più belle:
Questo articolo è originariamente apparso su i-D UK.