beyoncé soundtracks kristen stewart's dramatic new chanel campaign
Chanel enlist their favourite actor once again for a new fragrance campaign.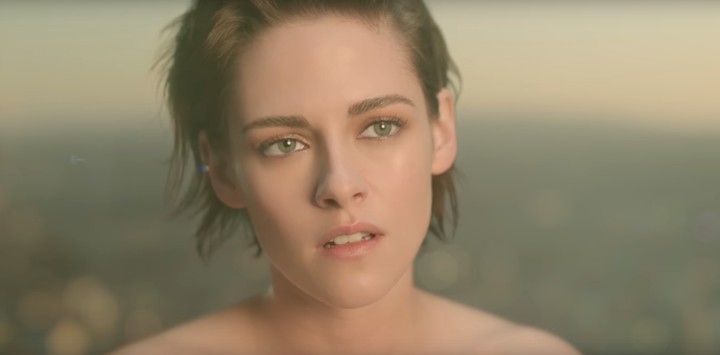 Following on from the Gabrielle bag, released earlier this year in tribute to Chanel's revered founder, Gabrielle 'Coco' Chanel, comes Gabrielle the fragrance. The face of the new scent? Kristen Stewart, of course. The actor has fronted numerous Chanel campaigns, and even starred as Coco Chanel herself back in 2015, in the short biographical film Once and Forever.
Kristen was chosen again due to her "strong and determined personality, her career studded with bold artistic choices, and the life she leads with full freedom," a statement from the French fashion house explains. Certainly, in the years since her Twilight breakout, Kristen's outspoken views, shaved head, and DGAF attitude have made her a new gen fashion icon.
Soundtracked by Beyoncé and Naughty Boy's 2015 hit Runnin' (Lose It All), the video sees Kristen both runnin' and losing it all, dramatically breaking out of a cocoon of silk fabric strips to jump naked through a wall of Gabrielle bottles and out into the sunset. Watch the Ringan Ledwidge-directed video below.