chloë sevigny is selling her clothes again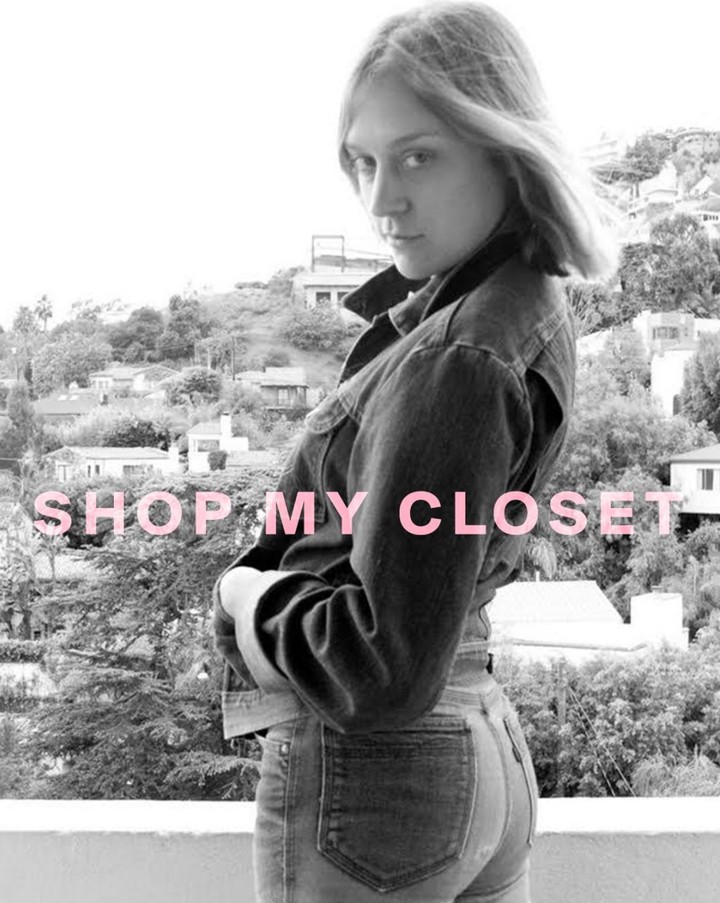 You might remember when, a few years ago, model/actress/cool girl Chloë auctioned off part of her closet, including the iconic pink bunny ears that she made for Gummo. Well, un-velcro your wallet, she's at it again. Unlike most of us, who resort to such things when payday isn't even in sight yet and selling feels like the only option, she's doing it in the name of charity. Yep, a portion of proceeds from her The Real Real sale will go to the Hetrick-Martin Institute -- the largest and oldest LGBTQ youth service in the US.
"Shop my closet!" Chloë announced on her Insta last night. "Starting tomorrow at 10am, pieces from my personal collection will be in a curated sale on @therealreal". Obviously a lot of gems were snapped up immediately by mega Sevigny fans, but if you're into Agent Provocateur silk slip dresses, Gucci sweatshirts, Louis Vuitton Mona Lisa bags, Balenciaga trousers and Rodarte topped with skin cells and/or sweat from your fave NY superstar, then you're in luck. Happy shopping!
This article originally appeared on i-D UK.
Tagged: