the trailer for 'crazy rich asians' looks, well, crazy
Watch if Michelle Yeoh throwing shade is your idea of heaven.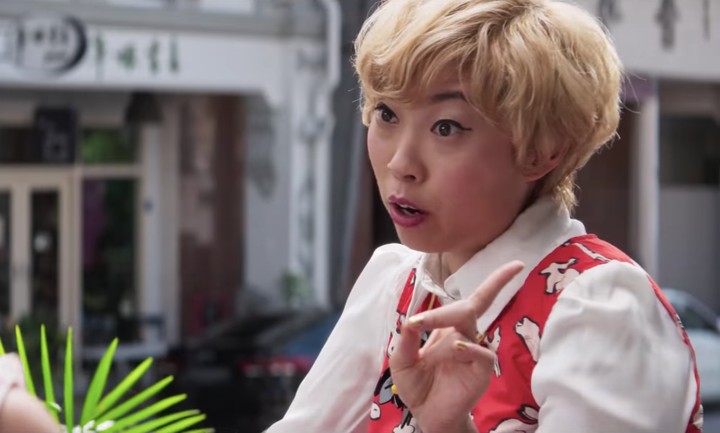 Screenshot via Youtube
With his 2013 satirical novel Crazy Rich Asians, Kevin Kwan skewered his upbringing in Singapore to brilliant, best-selling effect. The book became a trilogy, and now it's a film, starring Fresh Off The Boat's Constance Wu as Rachel Chu, a New Yorker who gets invited to meet her boyfriend's parents in Singapore. As subtly hinted at by the title, they're crazy rich, like, private jet rich, and thus the drama ensues — obviously when you're crazy rich you're supposed to marry someone similar. The trailer, released Monday, contains such gems as "You really should have told me you're like the Prince William of Asia", Awkwafina with a blonde bowl cut, a lot of abs, and the iconic actress Michelle Yeoh giving a devastating amount of side-eye.
Watch the clip below: