studio ghibli alum released a trailer for three new short films
Featuring tiny crab brothers, a boy with an egg allergy, and an invisible man.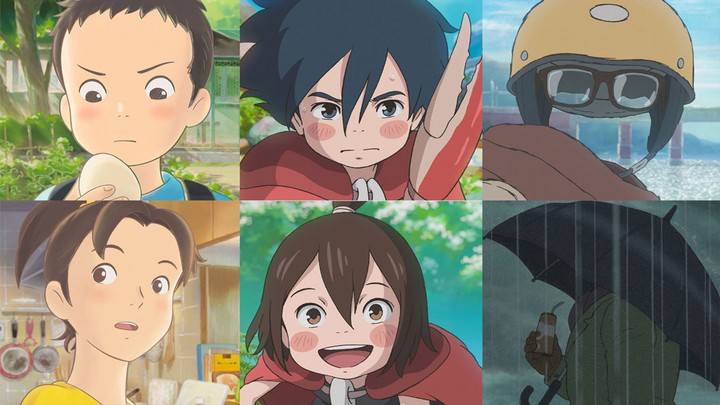 Studio Ponoc was founded by former Studio Ghibli lead animator Yoshiaki Nishimura in 2015. The new team of animators have quickly made a name for themselves. Last year, its first feature film, Mary and the Witch's Flower, garnered serious critical praise. Now, Studio Ponoc is returning to the big screen with a collection of three short films. The new release will have the uber cute title of Ponoc Short Films Theaters, Vol 1. — Modest Heroes.
The two-minute trailer, featuring a sweeping orchestral score, teases a collection of heartfelt, experimental animations. Kanini & Kanino tells the story of "two tiny crab brothers" who live underwater and search for their father after he goes missing. The film includes a stunning mix of CGI and traditional animation, one scene showing a mammoth CGI fish staring the children down. The next film, Life Ain't Gonna Lose, is purely realist. Shun is a vibrant child, ready to take on the world — but his severe egg allergy is getting in his way. The simple plot seems to highlight the fact that we can all be heroes, and have weaknesses. The final film, Invisible, looks to be the most cerebral and metaphorical. A man feels invisible in the city and, thus, is drawn without a body. He's just floating clothes. Over the course of the film, we'll see him find the confidence he needs to be seen.
No word yet on when the collection of short films will hit American theaters, but we're hoping it's sooner rather than later.
Watch the amazing trailer for Ponoc Short Films Theaters, Vol 1. — Modest Heroes below:
Tagged: