watch cardi b and j.lo burn money in the 'dinero' video
Featuring DJ Khaled and the usual men in speedos.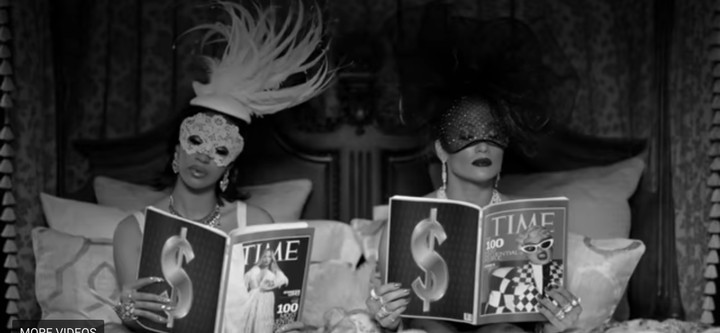 Image via Youtube.
Summer seems to finally be here, which can only mean one thing — J.Lo has awakened from her winter slumber to release an absolute jam. The DJ Khaled-produced banger, "Dinero," sees J.Lo burning cash in a ridiculously large mansion, accompanied by Cardi B.

Obviously, the spiritual predecessor to this piece is "I Luh Ya Papi," which saw J.Lo racking up the views, thanks to a video featuring a plethora of nearly nude men on a yacht. "Dinero" is firmly in that vein, seeing her prowling around her mansion in a series of white gowns, playing poker with naked dudes, and, errm, lighting ribs on fire on the barbecue just because she can.
Obviously there was only one women to deliver guest on this trap, one who is just as upfront about her rampant desire for money — Cardi B. "Two bad bitches that came from the Bronx, Cardi from the pole J.Lo from the block," she spits to great effect, while laying in bed with J.Lo wearing hats. Because obviously, when you're rich you wear a hat to bed.
All Cardi's lyrics are a special kind of New York genius. From "Dominicana, drippin' in designer, I got the juice, no Tropicana," to the slightly less safe for work "I got the box that got the most flavor, big fat cat like in the bodegas," she's bringing you NYC realness, although we'll never be able to look at a bodega cat again without thinking of Cardi's… nevermind.