Image courtesy of the artist.
eric nam is the atlantan k-pop mega star
He talks to i-D ahead of his US tour.
Image courtesy of the artist.
This article originally appeared on i-D Mexico .
Eric Nam is the K-Pop star heralding from Atlanta, Georgia. At 29-years-old, he's already been named to Forbes 20 Under 30 Asia, commentated on Korean culture for NBC during the Winter Olympics, and has a worldwide fan base of crazily obsessed fans. Key to his appeal is his mixture of artistry and approachability — Nam looks like the boy next door, if he spoke four languages and also had a talk show. Essentially, he's the sort of guy that leaves men, women, and animals in an absolute state.

Last month Nam dropped his latest single, "Honestly," ahead of his North American tour, which starts June 5 in Los Angeles, and continues through Canada and Mexico. i-D caught up with him to talk about his album of the same name, South Korea's cultural diplomacy, and the ascendance of K-pop in the USA.
There's a couple of years between Honestly and the album that came before it. What have you been up to?
I think I took a lot of time trying to figure out what type of music and sound I wanted to create for this album. I realized that [with] a lot of my music in Korea, I had been pressured by my label to follow a certain course or the paths of other musicians, but I found that I needed to just find my sound and create my own sound, the Eric Nam sound. What's the point in doing music that everyone else does and can do? Why not try something and create things that only I can do? That was the mindset behind the creation and structuring of Honestly.
How did you choose who to collaborate with?
I wrote with some amazing producers and top liners in LA, and writing with them was the most collaborative part of this album. They've been a part of some of the biggest songs in the past few years from Camila Cabello's "Havana," Justin Bieber and DJ Snake's "Let Me Love You," Alessia Cara's new album, Khalid, Chris Brown, etc. I would fly to LA, have a ton of sessions lined up, sometimes two a day, and we would just vibe and write. Sometimes it would be a great song, other times, not so much, but meeting new writers and producers was fun and from there I was able to hone in on people that I really click well with. Lyrically, I asked one of my role models and brother Tablo to write lyrics to a song called "Potion" which also features an up-and-coming rapper Woodie Gochild.
Was there anyone you wish had a guest spot on the album?
There were a couple of people that we had considered for different roles in this album, but I really wanted to make this album about myself and focus on Eric Nam as a musician, not relying too much on friends and other musicians. Having said that, I am still in the process of trying to find the right Latin artists to collaborate with and hopefully do a Latin remix of one of the songs on my new album, either "Honestly" or "Potion."
2017 was a great year for you — you had a hit collaboration with Gallant and Tablo, and Forbes included you in its "30 Under 30 Asia." What has changed for you as an artist since your last release and this one?
Though 2016 and 2017 had some really momentous occasions, I think I took most of 2017 off to really slow down, take a breather, and focus on writing for this new album. If anything has changed, I think I've become a little bolder and stronger in terms of my character as a public figure. As such my music is becoming more assertive and coming from a place of confidence.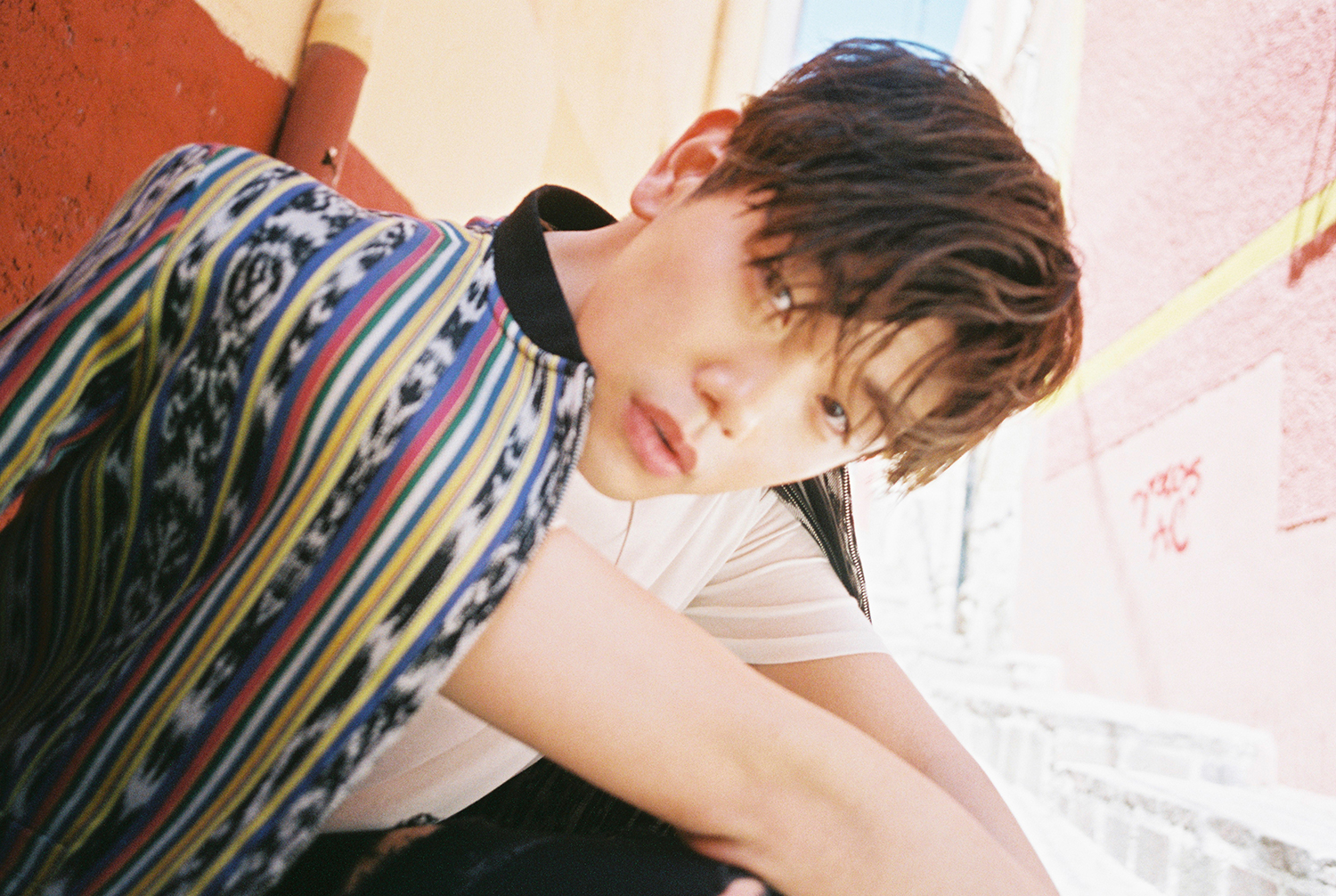 Do you think you have a different sound now? Are there new music influences for this album?There are sounds that are a little different from what my fans are used to in the past. I think it's a lot more pop leaning than previous releases, but I'm excited and happy about that. Prior to this release I think my Korean releases were more of me trying to match the Korean sound, but now I'm not trying to follow or match that sound, rather coming up with my own color and brand as a musician.
Why did you choose to shoot the first video of Honestly in Guanajuato, Mexico? Have you been before?
I had not been to Guanajuato prior to this shoot. I had heard of Guanajuato and San Miguel being beautiful locations. I wanted to shoot and do visuals in Mexico because I felt that Korea and even Asia has not yet been exposed to the beautiful scenes and cultures of Latin America and I felt that Mexico would be a great starting point for that type of exposure. Though Latin sounds are becoming increasingly prevalent in global pop music and even K-pop, I think visually, I may be one of the first Korean artists to ever shoot anything in Mexico.

Do you have a favorite Mexican song now?
I've been really, really digging "Me Niego" by Reik ft. Ozuna, Wisin, and "Ya Me Enteré" by Reik ft. Nicky Jam. A ton of Jesse & Joy songs are constantly on my playlist.
Language is not a barrier for the Korean music industry nowadays, but as a Korean-American artist, what do you make of the expansion of K-pop in the US?
I think it's amazing to see how K-pop, and even global music, continues to grow and expand. I tell BTS all the time that I am so proud of them and thankful to them because they are continuing to break barriers and boundaries for not only other K-pop acts, but also for Asians and Asian-Americans in general. I hope it continues to grow and that people realize good music is simply good music — you can't deny it. In the same way that if you don't speak Spanish, you don't know what "Despacito" means, but people still fell in love with that song and that sound, I think [crossover] is possible for K-pop acts and global music.
Does the use of K-pop for political purposes surprise you in any way?
I think K-pop and K-culture is one of South Korea's biggest exports. The power and influence of soft power, for any country, is tremendous. This is not exclusive to South Korea. Every country has soft power in the form of music, movies, TV shows, and celebrities, and though it may not seem like it, countries are very, very adept at using them in meaningful ways. The USA, arguably, has the biggest influence in soft power because of the popularity of Hollywood and music. I think it's great that K-pop and culture is able to positively impact different aspects of diplomacy and global affairs.
You are the go-to interviewer when American movie stars visit Korea. Who are you dying to talk to?
Barack Obama.
What are your plans for 2018? What are you looking forward to after releasing Honestly ?
I'm excited to hit the road with the new album. My first North American tour will have me in 15 cities for 16 shows, including Mexico, Canada, and all over the US. I'm also working on a couple of collaborative projects and features, some more music for the Korean market, as well as working on tours for Asia and potentially Europe. In short, I'll be incredibly busy, but the good kind.