Photography Mitchell Sams
francesco risso used his marni show to celebrate creativity-in-process
Marni spring/summer 19 was a tease of technique.
Photography Mitchell Sams
Did we just watch a Marni show from a freshly made bed? Did Jess Maybury open the show? Did three-time i-D cover star Guinevere Van Seenus just walk? The ever eccentric Francesco Risso playfully woke the fashion set up with a celebration of creativity-in-process.

Since he replaced Consuelo Castiglioni at the helm of the off-kilter luxury label that she built over over two decades, Francesco has personified the fresh energy and sense of excitement that has revived Milan in recent seasons. Right from his thrown-in-at-the-deep-end autumn/winter 17 debut, his Marni has been a shake-up of the senses that is youthful, unexpected, thought provoking and fun. He's stepped out from the shadows, not only of Marni's beloved founder but of Prada too -- where he spent eight years with Miuccia Prada working on women's design and special projects. Now is his time in the spotlight.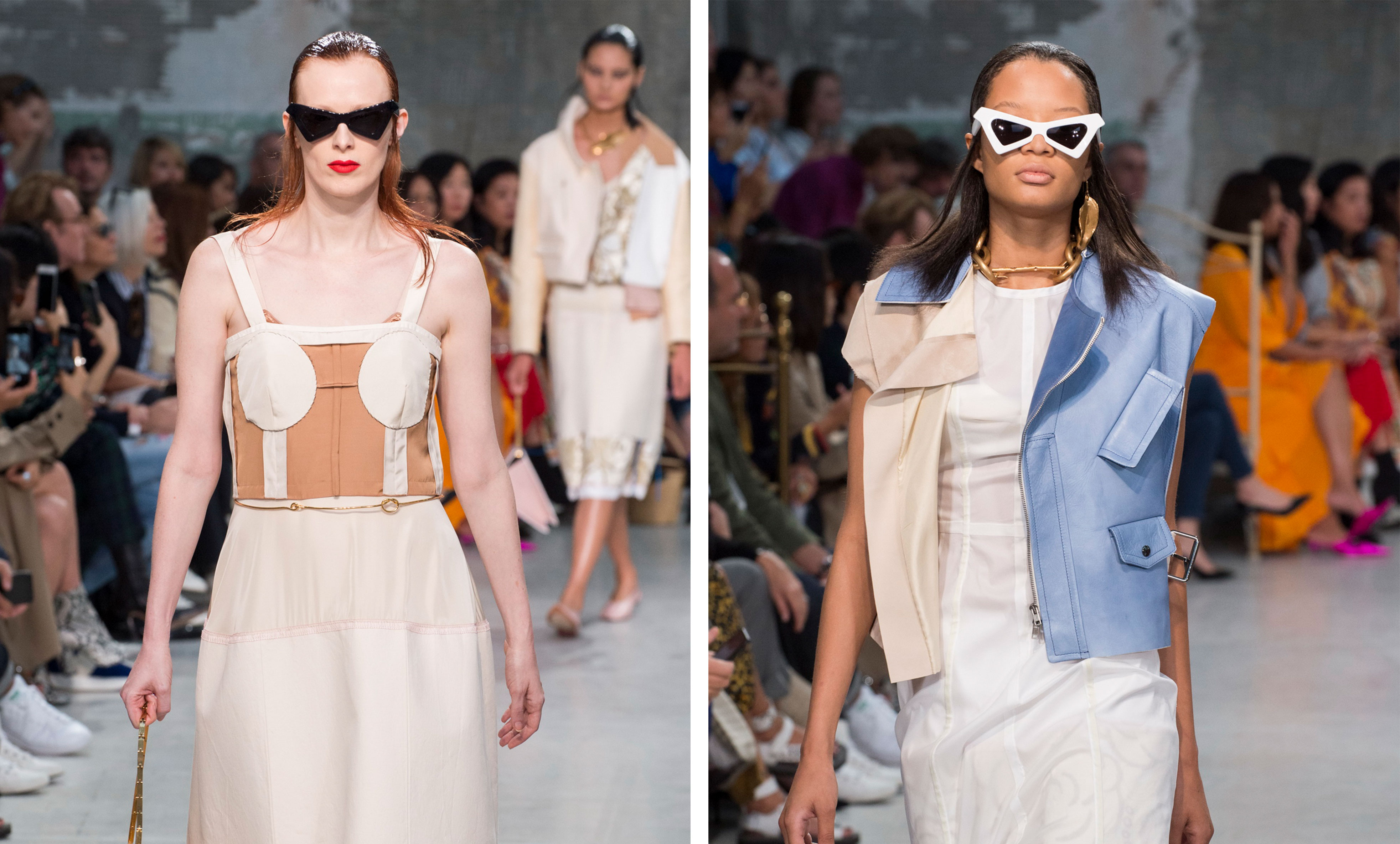 For spring/summer 19, he celebrated the creative process as he invited fashion folk to become bedmates on the final morning of Milan Fashion Week. After the exercise balls of spring/summer 19 men's and the bales of discarded materials for autumn/winter 18 women's, this was his most comfortable set yet. After weeks on the fashion circuit and awkward pre-show small talk, Francesco was playfully inviting us to become that bit closer. Entitled Mattress Recipe, we all sat on freshly made beds as he presented a reflection on work in the studio. In the days leading up to the show, Francesca shared a peek inside his trinket-filled office drawer. Moving beyond the feed, spring/summer 19 provided a wider lensed look into the office magic of Marni.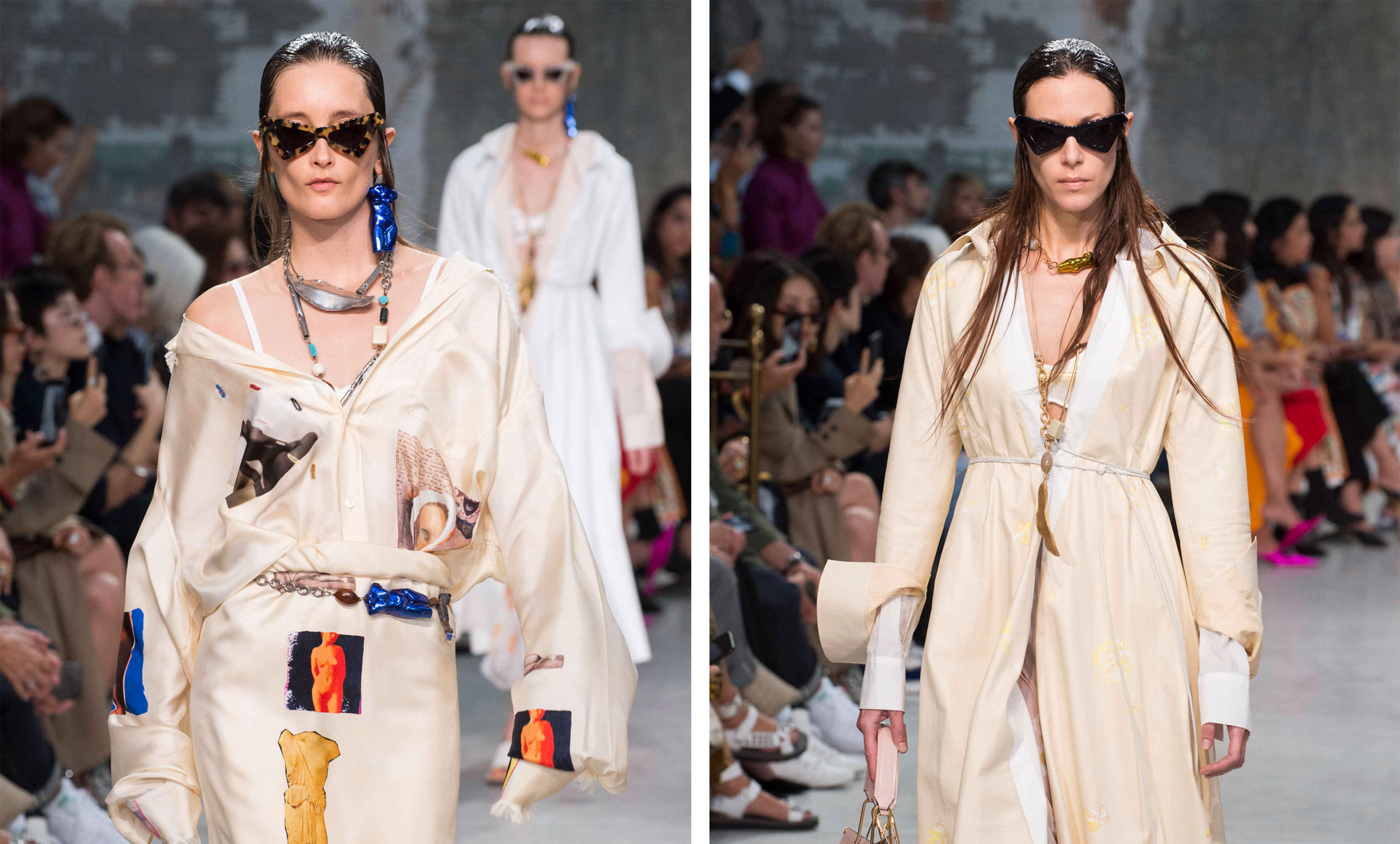 This was a subtler celebration of creativity than Jeremy Scott's Disneyfied doodled daydreams for Moschino -- but no less playful. As Icelandic post-punk band Kælan Mikla wailed on the show soundtrack, Risso took us on a journey from blank canvas to colour and collages of classicism in various states of completion. From Jess Maybury striding out in a ruched blank canvas dress through to the welcome return of three-time i-D cover star Guinevere Van Seenus -- the 90s super and muse of Sorrenti, Roversi, Meisel and more -- dressed in another canvas of half-finished floral motifs, Risso wanted to capture the most fulfilling moments in his studio by documenting the beauty of a work in progress. From draped dresses to cut-out Greek goddess wear, coats with finger impression to biker jackets assembled out of several other pieces, the garments were a celebration of craft in movement.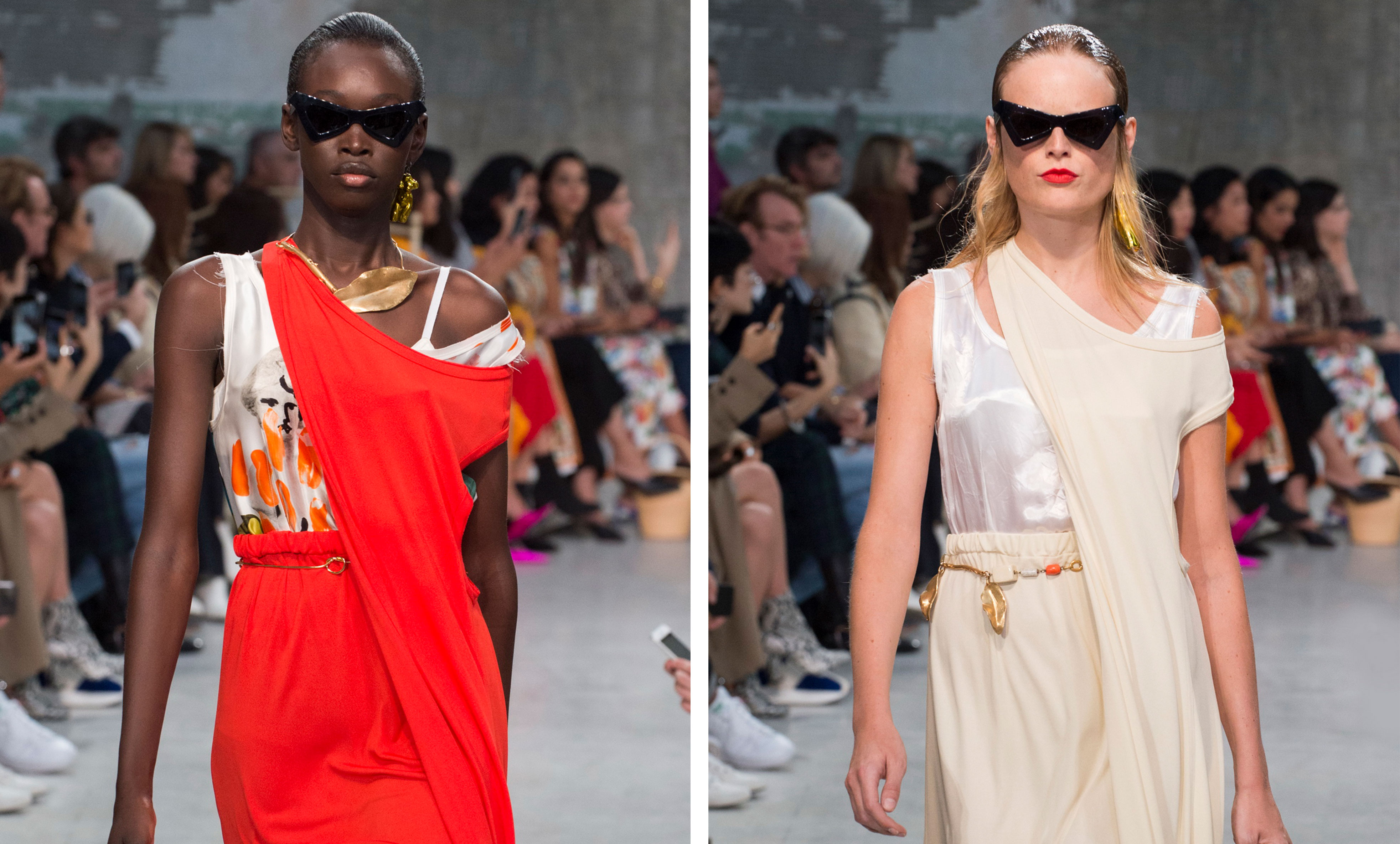 The poetic show notes listed the ingredients to Francesco's lavish recipe and the method behind the madness. "Deboned meat of Doric columns, in abundance. Caramelised magnanimity. Flambé ferocity whims, in sheets. Sliced esotericism. Oxymorons, quantum suffice." Hungry? Of course you are. The recommendation was to "serve hot, like an unexpected slap" and this was exactly that. Nothing quite like a welcome slap on the final day of shows. Once again, Marni shook up the senses.