why kim jones wants us to stop saying 'streetwear'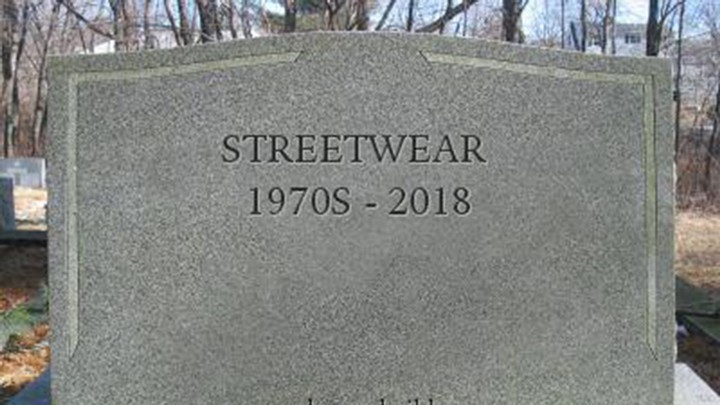 Terminology has a sell-by date. It's a known fact. Like, you never hear anyone saying "what's the 411" anymore, do you? Remember when people used to say "da bomb," or the period when everyone thought it was funny to say "wassaaaaaaaaap" because of that phone ad in the noughties? Looking back it all seems a bit cringe. Well, prepare yourselves, because if Kim Jones has his way, that's the way kids in the future will feel about the word "streetwear."
Speaking to Highsnobiety, the man ushering in a new era at Dior says it's high time we retired the term from public use entirely. "You wear clothes in the street, so everything's streetwear," Kim explains. "You can wear a couture gown down the street and that turns it into streetwear."
He goes on to lament how boring the stratification of fashion has become, particularly when it comes to streetwear. "I get so bored of that term," he says.
It sounds simple, but Kim's argument makes a lot of sense. If there was ever a point in time where "streetwear" had rendered itself redundant as a subculture or off-shoot from mainstream fashion culture, we're living in it. Far from being a niche market, nowadays everyone from SZA to Wikipedia -- yes really -- now have their own streetwear capsule collections. At its inception Supreme may have been a brand worn by skateboarders only, but now it's a billion dollar global brand with a slew of bizarre brand collaborations and legions of hardcore hypebeast fans. We may well have reached peak streetwear.
In the wise words of Kim Jones: "It's 2018. You've got to be realistic about what people wear."
RIP streetwear, we hardly knew ye.
This article originally appeared on i-D UK.
Stories