a tv show about kate moss and alexander mcqueen in the 90s is coming
Maureen Callaghan's "Champagne Supernovas," chronicling fashion at the end of the supermodel era, is getting a TV adaptation.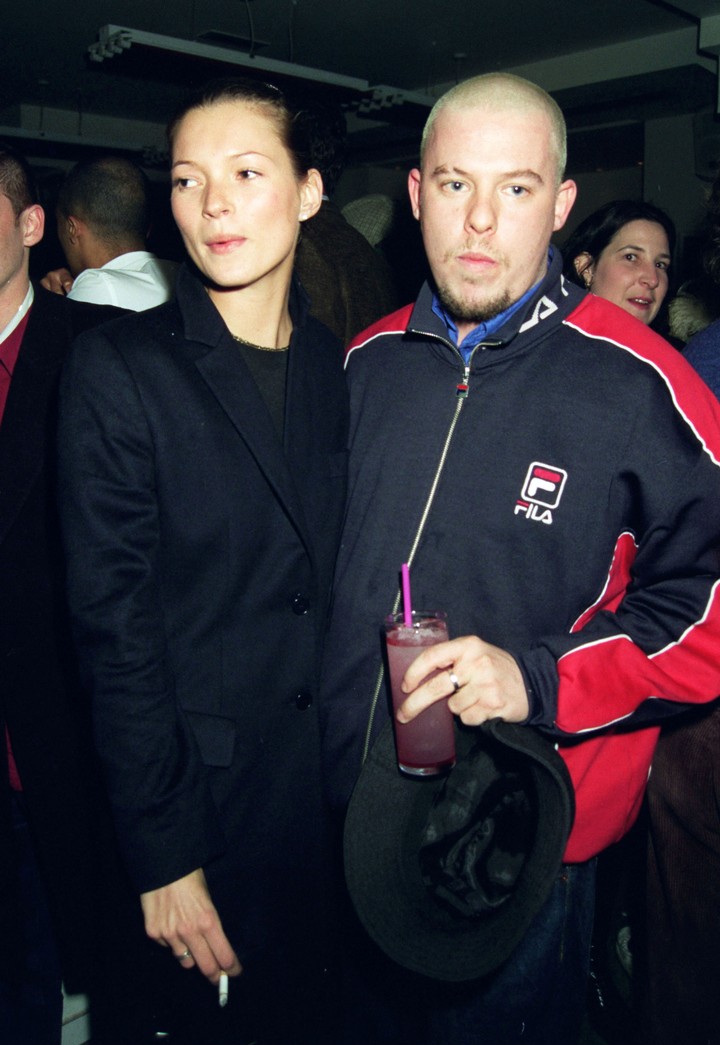 Dave Benett via Getty Images
"There will never be anything like the era of the supermodel again," Peter Lindbergh declared in 2013 of the years that brought us the "Big Five." As social media and luxury conglomerates reshape the fashion landscape for better or worse, we seem to be looking at the 90s with more nostalgia than ever — no shade to the success of Kendall Jenner and LVMH.
But Maureen Callaghan's Champagne Supernovas isn't Isaac Mizrahi's effervescent Unzipped. The 2014 book chronicles the moment when runway glamazons gave way to heroin chic. Its protagonists are not Claudia, Christy, or Naomi, but Alexander McQueen, Marc Jacobs, and Kate Moss: the tormented genius who honed his skills on Savile Row, the NYC wonder kid who got fired from Perry Ellis after his infamous "grunge" collection, and the skinny girl from Croyden with crooked teeth, who became their muse. Together they provided a fascinating antidote to the gilded glamor of the late 80s and early 90s.
Champagne Supernovas is pretty salacious — Callaghan is a writer for the New York Post, and didn't personally interview any of her subjects, though more than a few editors, stylists, and club kids are quoted. Basically it's perfect fodder for a scripted TV show, which we'll soon be getting thanks to Filmula's Johnny Lin and Ben Shields Caitlin. "Johnny and I are excited to bring this story to television," Catlin told The Hollywood Reporter. "Our goal is to ultimately bring the true narrative of the iconic '90s New York fashion era that reinvented the industry to the audience, and we will do a great job of telling it." They did not say when the Champagne Supernovas show will be hitting screens, but we'll definitely be watching when it does.