you're going to want to watch netflix's 'russian doll' over and over again
See Natasha Lyonne relive her death, in the trailer for the show she co-created with Amy Poehler and Leslye Headland.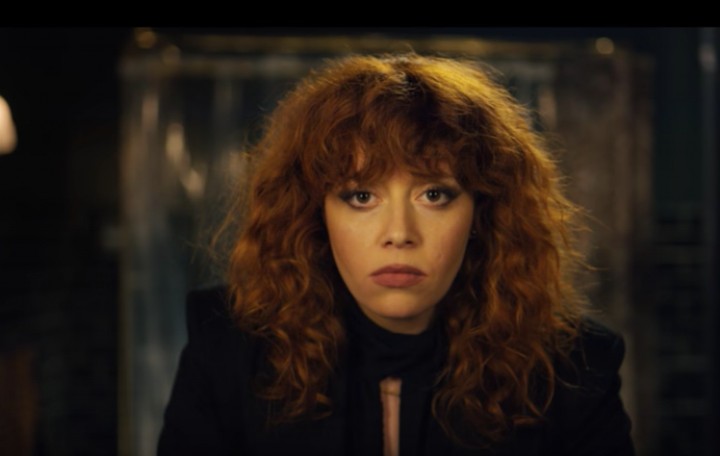 Photo via YouTube.
The details for Netflix's latest series Russian Doll have been largely kept under wraps, leaving us to imagine what sort of dark comedy Natasha Lyonne, Amy Poehler, and Leslye Headland could have dreamt up. Today, the first official trailer has finally arrived, providing us with some much-needed information. What have we learned so far? Well, Lyonne plays a young woman named Nadia, and as the trailer opens, she's celebrating her birthday. "Let's fuck this party in the mouth," she says. But no matter how hard she tries, Nadia can't seem to escape the party without dying. Repeatedly. She's run over by a cab outside, takes a tumble down the apartment stairs, twice, even meets her end falling through one of those terrifying trap doors that seem to line New York City sidewalks. "Jesus Christ, that's dark," she says.
"I think of it as sort of an existential adventure show," Lyonne told The Hollywood Reporter. "I don't know that there's really been this show for women just yet. I'm very proud of it and really excited." As the trailer continues, Nadia grapples with the fact that she's reliving her own death — multiple times — and questions her sanity (as Lyonne memorably put it on Twitter: "Most people go their entire lives without dying"). With death hiding around every corner, will Nadia ever find the light? Maybe bff and frequent collaborator Chloe Sevigny, who apparently makes a "small but pivotal appearance" has the answer. You can binge Russian Doll to find out, as early as February 1. "Life is short, carpe diem, etc.," as Nadia says.