gucci's ice bucket costs the same as 1,000 bags of ice
Talk about keeping it icy.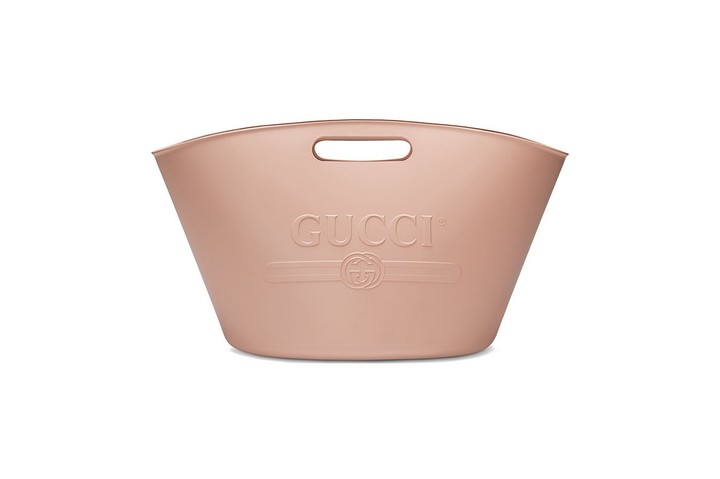 Alessandro Michele's Gucci is not just about the clothes; it's an immersive world, with the Italian designer creating a Wes Anderson-tinged pastiche of cultural references. In this gender-bending, timeless world: boys wear skirts, glitter bodysuits are casual daywear, and ice buckets cost almost $1,000. Gucci's new pastel-pink rubber ice bucket, priced at $949 on Farfetch, brings a whole new meaning to keeping it icy. Of course there is a $290 Gucci mug to put your luxury ice cubes in.
Gucci has developed a penchant for putting its own spin on everyday items. There's a host of offerings to "Guccify" your life: a $32,000 velvet three-panel screen, $70 bamboo incense sticks, and a $300 glittered-out New York Yankees baseball cap. Michele is probably not the only designer strolling through Home Depot and gleaning inspiration. Last year, Raf Simons released $302 duct tape, the recurring "Walk With Me" tagline from his spring/summer 17 collection printed on it. And who can forget when Supreme released $30 bricks for hypebeasts to build their very own hypebeast house with? Next up, hopefully: Gucci toenail clippers.
Tagged: