watch the trailer for timothée chalamet's weed drama 'hot summer nights'
His drug-dealing bad boy character is a far cry from Elio.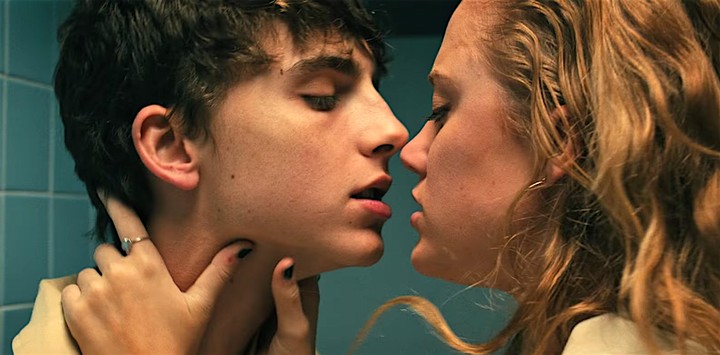 Screenshot via YouTube
Oscar nominee Timothée Chalamet sure has some range. He delivered a host of stellar performances last year. He played the sweet and tender Elio in Call Me By Your Name and the douchebag cool kid Kyle in Lady Bird. Now, the 22-year-old breakout star is a powerful teenage weed dealer in Hot Summer Nights. The film is set in the 80s and, as a result, brilliantly captures the decade's fashion. One of our favorite moments from the trailer is seeing Timmy in a tight pair of slim-fit jeans while wearing a Jesse Jackson '88 campaign hat.
The gritty coming of age drama sees Timothée's character, Daniel, go from being a straight-edge kid to getting involved with a weed dealer. He quickly learns the ropes of the trade and sets out to dominate the market. In short, Daniel doesn't seem like a hopeless romantic inclined to explore his sexuality with a peach.
Crafted by black director Elijah Bynum (yes for diversity!) Hot Summer Nights was produced by the continuous hitmaker A24, the same studio behind Lady Bird and Moonlight. Hot Summer Nights will be released in the dead of summer, of course, on July 27. Be sure to bring a fan to theater to cool you down during the steamy scenes between Timmy and Maika Monroe's character McKayla Strawberry.
Watch the exhilarating trailer below: