5 radical zines by latina/x women
Raising money to fund DACA renewals, Mujeristas Collective is bringing together young artists and writers to share their experiences as Latina/x women in America.
The publishing world is crowded with white women. A 2016 survey of 34 American publishers and eight journals found that 79% of staffers were white and that 78% were women which, of course, influences which experiences end up getting reflected. New York's Mujeristas Collective is trying to change this. The group of female-identifying Latina/x creatives, who aim to create a space for "mujeres/muxeres to create, support, and uplift each other," is hosting the Nosotras Zine Fiesta tonight. Guests will be able to check out the best zines by women of color while DJs play lit mixes at the Bushwick bar June from the evening until the early morning.
"Conversations that take place at fiestas can be healing, and celebrating is an escape from the struggles we face in our daily life," says Stephanie P. Aliaga, founder of Mujeristas (named after the school of Hispanic feminist theology birthed in the 90s). "Celebrating during the most difficult and suffering times goes against the suffering and not letting it overcome us," Ariana adds. The fiesta comes at a vital moment, when President Trump is threatening to repeal DACA and roll back other immigration protections. Mujeristas will be raising money at the fiesta to donate to the New Economy Project (which helps cover the fees for DACA renewals by providing grants and loans with a 0% interest rate).
"We all personally know people who rely on DACA to attend school and to stay here," Ariana says, "so Nosotras Zine Fiesta is meant to show the importance of fiestas and how they and la lucha (the fight) intersect."
Here are five personal and rallying zines by Latina/x women to check out at the fiesta tonight.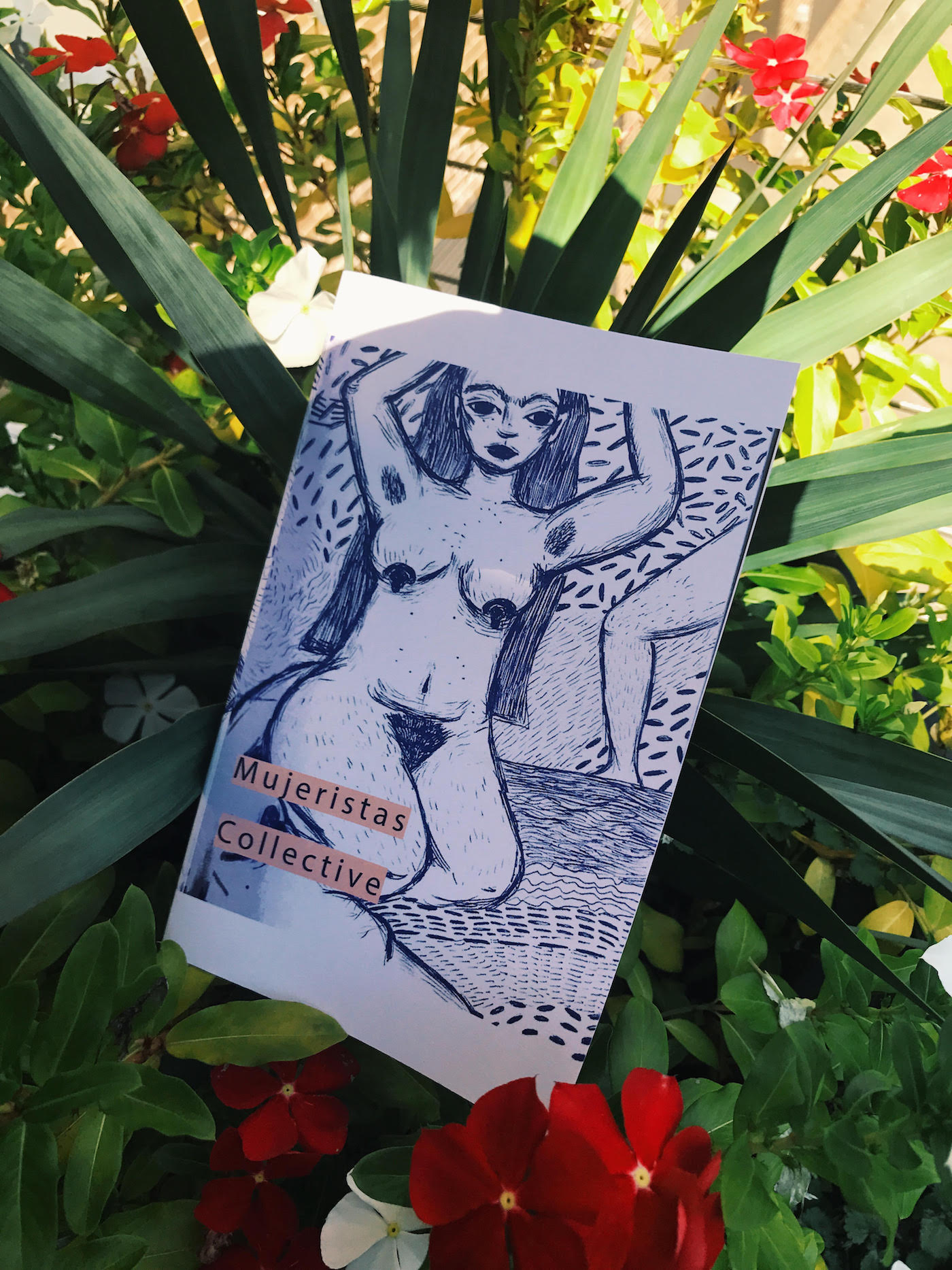 Nosotras Zine
Nosotras Zine is the creation of the Mujeristas Collective, the group using the publication to share their experiences of being a mujer/muxer in the US. But these stories do not always directly ruminate on race and disenfranchisement. The connections can be quite airy and poetic, actually. For example, in "Mangoes", Yovanna Roa-Reyes shares an imagery-filled poem about a young Latina girl finding comfort and peace whenever she rests in a mango tree. "There's nothing better than hiding in the leaves like a bird and being closer to the sky," Roa-Reyes writes.
Nosotras is the product of three months of hard work by the collective. "I think an ever-present worry is that our work will be reduced to our identities," Stephanie P. Aliaga tells i-D. "Yes, our backgrounds heavily inform our work — the kind of art we create and how we choose to convey it. But there is no such thing as "the Latina experience," because there is no one way of experiencing Latinidad and being Latina."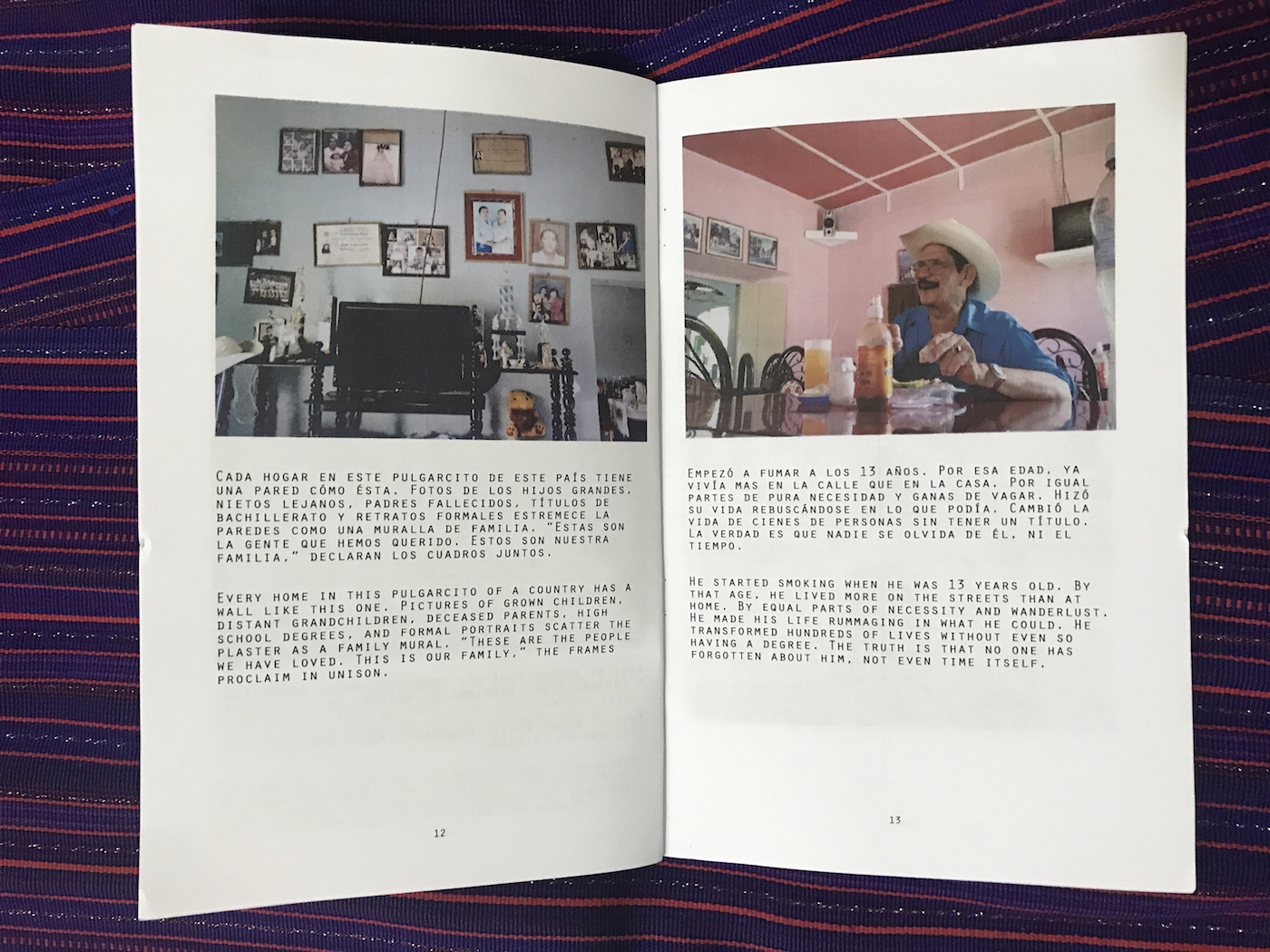 The Savior
When mixed media artist Yeiry Guevara, who grew up in Texas and now lives in New York, last visited El Salvador (her family's homeland) with her parents, aunt, and sister, she was inspired to examine how the country and her identity intersect. "Learning, connecting, bridging cultures, reconciling the El Salvador of my parent's childhood with the current state of the country, and having fun were the catalysts that allowed The Savior to be born," Guevara shares with i-D. In the zine, she shares poignant photos and memories from her trips to El Salvador (which directly translates to "the savior"). Written in Spanish and English, one story recounts a visit to a cemetery. "Cemeteries bring me a great sense of peace," Yeiry writes in the story. "There's no bullshit noise. There's no shitty small talk. There's only a respectful silence that took years to create." With each bite-sized experience, you get a beautiful, nuanced sense not just of El Salvador, but of Yeiry and her colorful generation-spanning familia.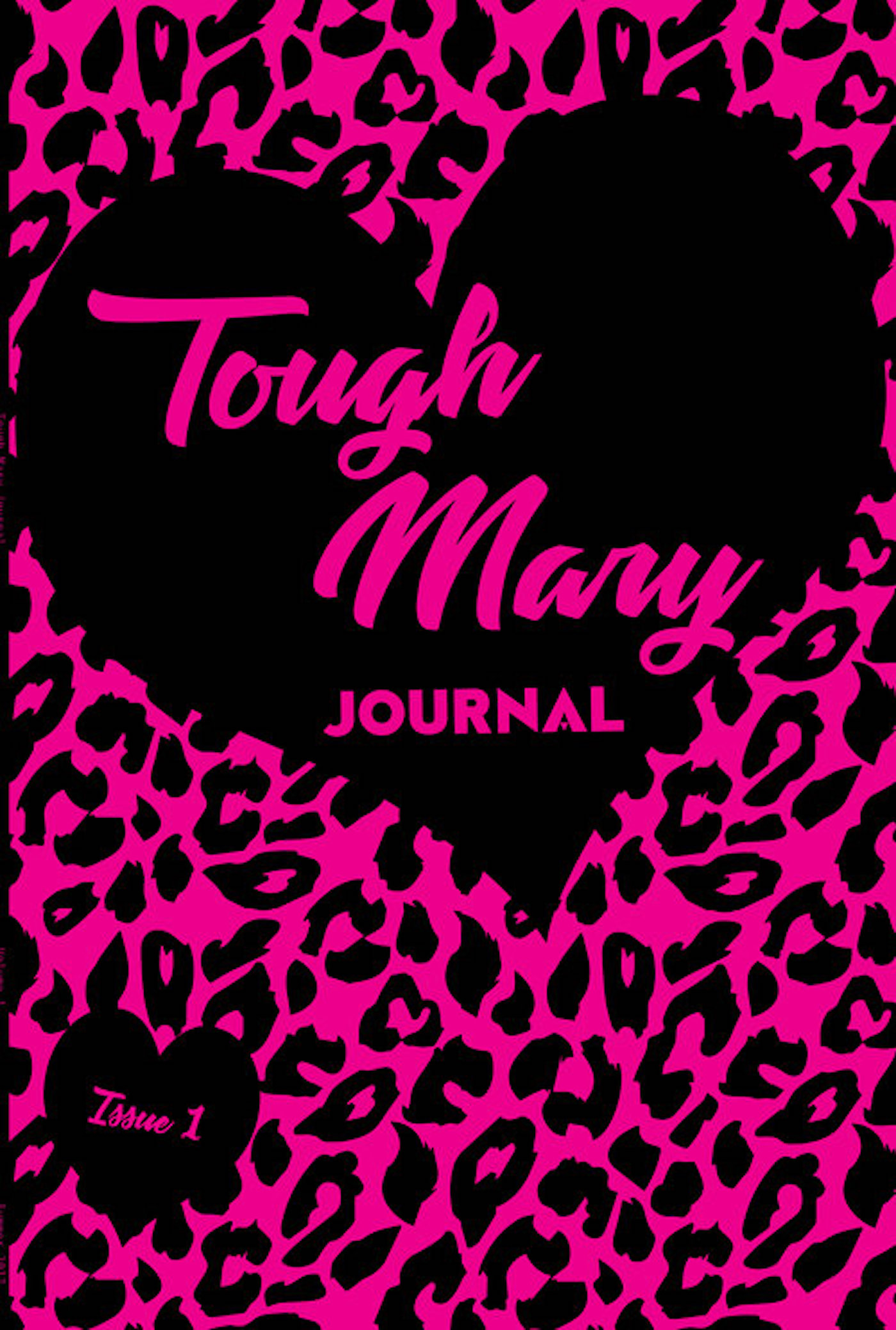 Tough Mary Journal
The theme of Tough Mary Journal's first issue is "Girl Gang" — serving as "an ode and goodbye to our collective's original idea of becoming an anonymous hotline serving the New York City Tri-State area guised as a girl gang," says Aurora Diaz, a member of the art collective The Bettys. The group was originally founded so that creatives could come together, collaborate, and help each other grow. In Tough Mary, the collective fulfills this mission by featuring the work of "women-identifying and non-binary folx" with electric, off-kilter stories and drawings. It's not a hotline, but it's just as empowering.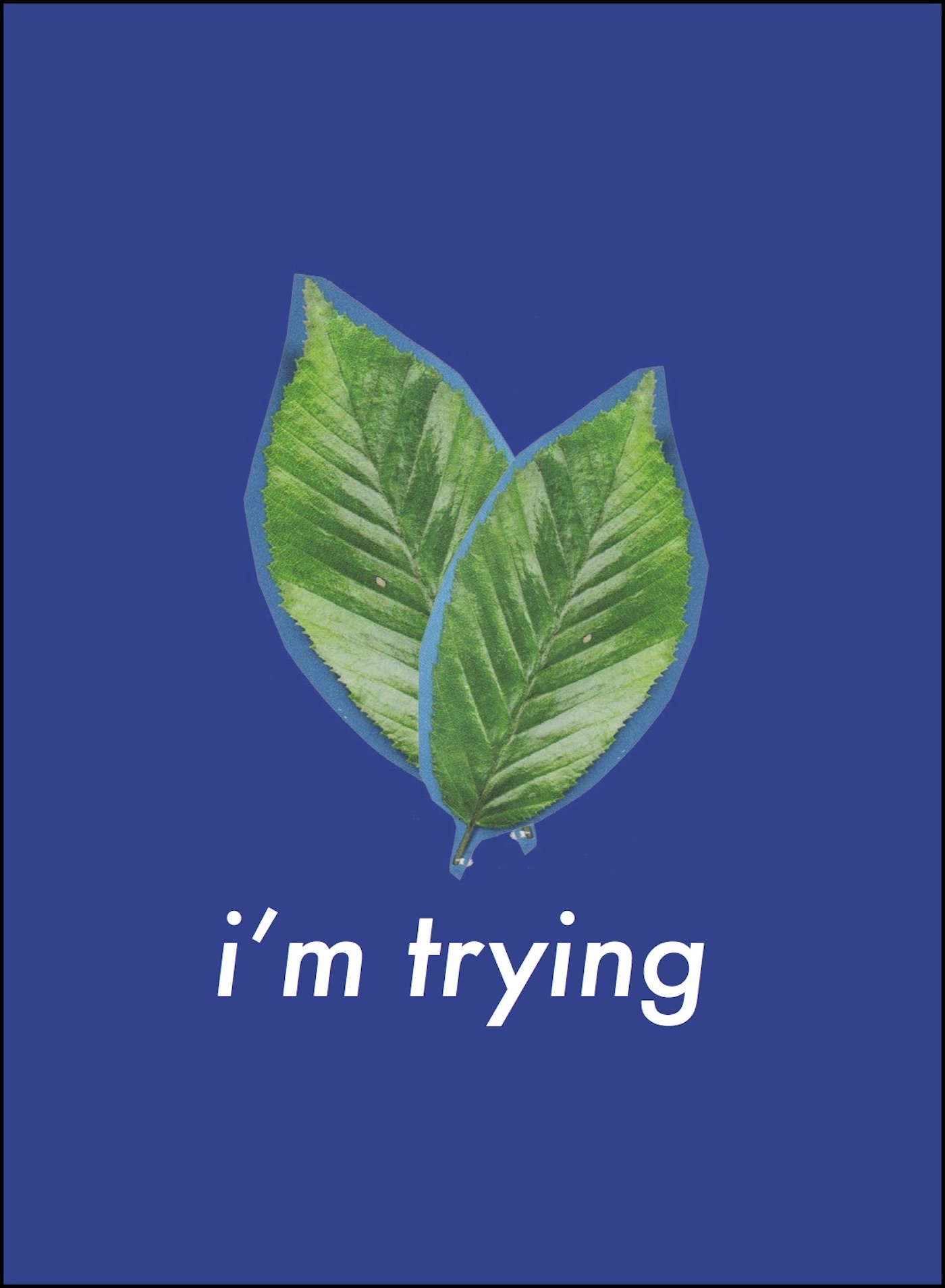 Soft Hearts Be Knowing
"My obsession with flowers will fight my anxiety, thank you v much" is the straightforward bio Margot Terc provides for her muted zine Soft Hearts Be Knowing. Each page is composed of calming illustrations overlayed with short confessionals about Margot's day-to-day struggle with anxiety. "I go through periods where my anxiety gets more of me, and I knew that it'd help me to go bright and fluffy on something that can be so heavy for me," Margot tells i-D about why she created the zine. The creative process was both soothing and frustrating for her. "I've always found emotional vulnerability to be very freeing, but I'm also aware that sometimes what I make needs to be just for me. And when I do share, I like having control of it."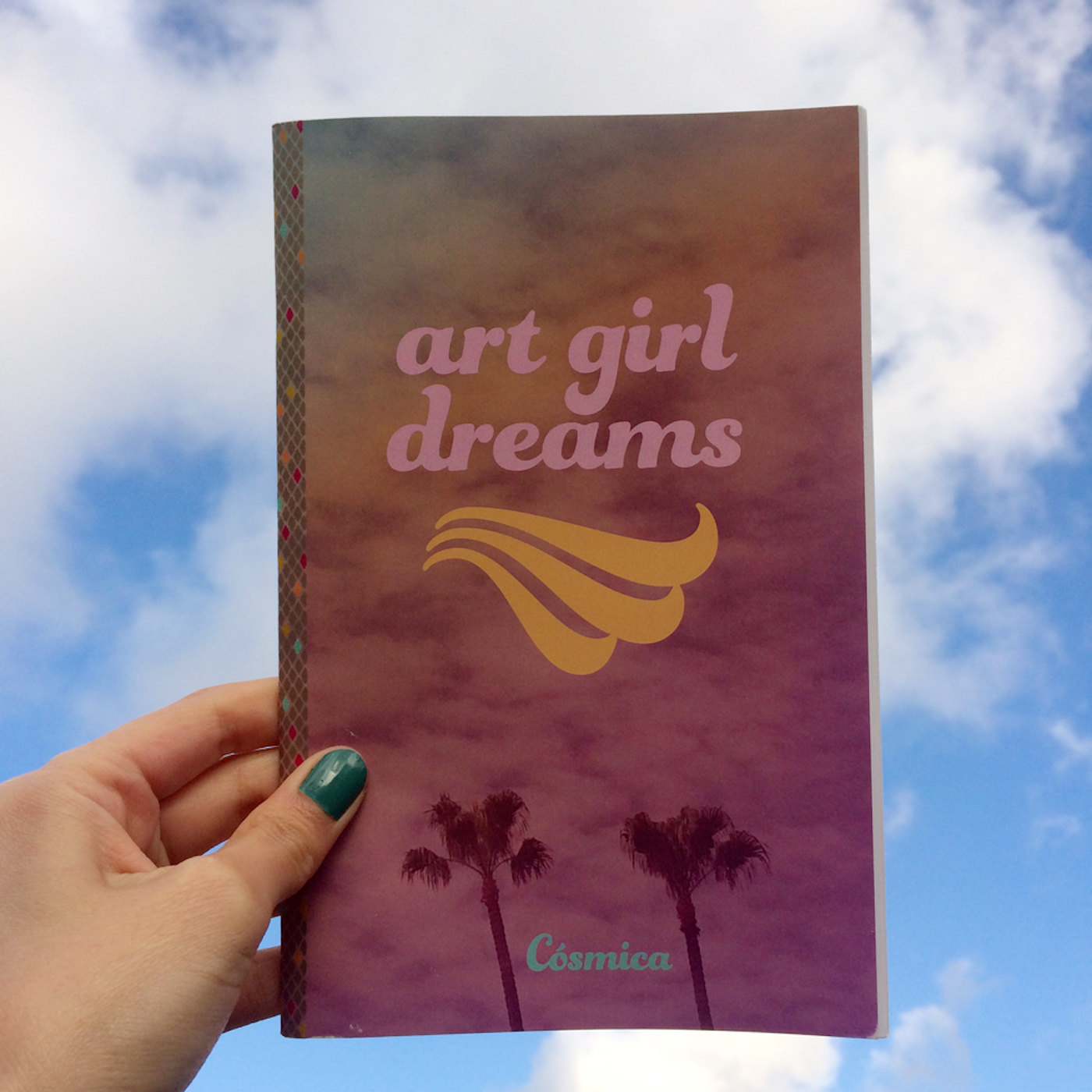 Art Girl Dreams
This zine by Colectiva Cosmica is an extension of the New York art collective's desire to provide a space for friends to talk about how they came to self-identify as artists. "Most of us come from working-class families and making art can be seen as a luxury (if it's even considered at all)," says Barbara Calderón, a member of the collective. "We want to dispel that notion [with this zine] and make space for all types of girls from all types of backgrounds to consider fulfilling their art girl dream." The individual members of Colectiva are also working on their own experimental zines during their off time. Individually, members of the group are currently developing a "Managing ADHD" zine, a zine exploring people's relationships with their abuelas, and An Immigrant Story — written in response to Trump's immigration ban.
The Nosotras Zine Fiesta will take place at June Bar Bushwick September 15 from 6pm-4am. You can find out more info here.