see 'eighth grade' for free in your city
i-D and A24 are screening Bo Burnham's coming-of-age comedy.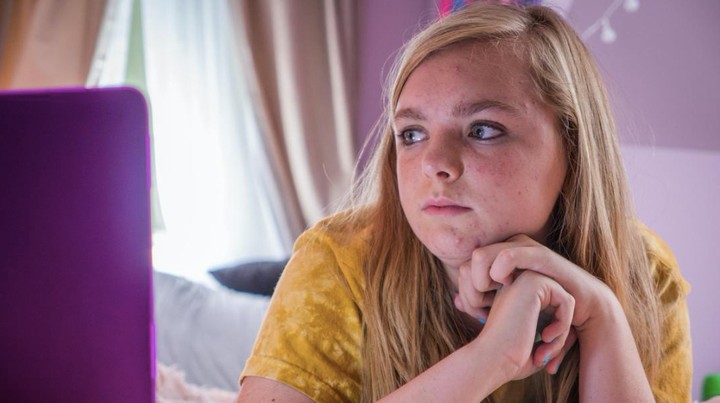 Photography Linda Kallerus, Courtesy A24
Eighth Grade is is garnering rave reviews for its unflinching yet heartfelt portrayal of what it's really like to be in, well, eighth grade. It's the directorial debut of 27-year-old comedian Bo Burnham, known for his biting satire on the online world, and features Elsie Fisher as Kayla, a young girl navigating the perils of high school and social media. Kayla's catchphrase for signing off her Youtube videos is "Gucci", her dad is wildly embarrassing, and she can't escape the horrifying ritual that is pool parties. Fisher plays her with deadpan genius as Enya's "Orinoco Flow" booms over the soundtrack.
i-D has partnered with A24 to host free screenings across the country on July 18 and 19, so you can either relive eighth grade, or commiserate over the horror of it all if you're currently in it. Just click below. While you're at it, you could add your memories to the Eighth Grade Yearbook website — we promise it will help you get over the misery of being 13.
Get tickets to your closest screening here.