Photography Ricardo Rivera.
enter sanchez-kane's surreal sex shop
For fall/winter 18 the menswear brand explores masculine clichés and sex education.
Photography Ricardo Rivera.
This article originally appeared on i-D Mexico .
Sanchez-Kane's fall show, held during the men's shows in February, saw dancers making giant papier-maché penises on the runway, their exaggerated clumsiness meant to reflect the lack of sex education in Mexico. It was both absurd and strangely hypnotizing, as Barbara Sanchez-Kane's incredible cast of finely clad of models marched past the writhing performers. This mix of the ridiculous and beautiful is typical of the designer's presentations, which mix social commentary with a healthy dose of sexuality, and some really great tailoring.

The imagery she's created to accompany the collection this season is no different, seeing performance artist Latex Lucifer and the Sinaloa musician Eduardo Flores in what she's deemed her "Artisanal Sex Shop." In the all-pink environment, made from wall insulation sourced at Home Depot, Sanchez-Kane's pre-hispanic motifs and fetishistic school uniforms look even more otherworldly. See the campaign, shot by Ricardo Rivera, in all it's surreal glory below.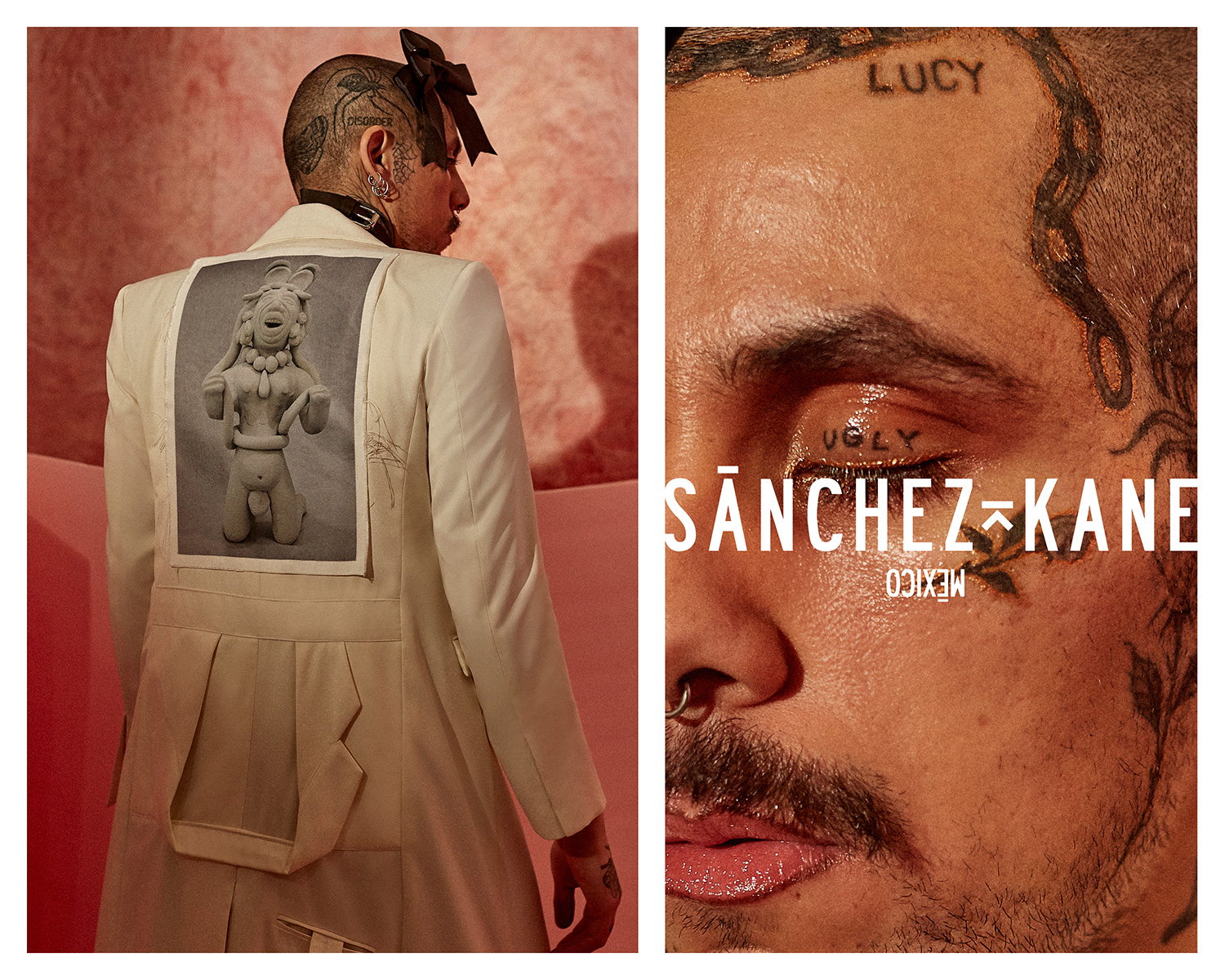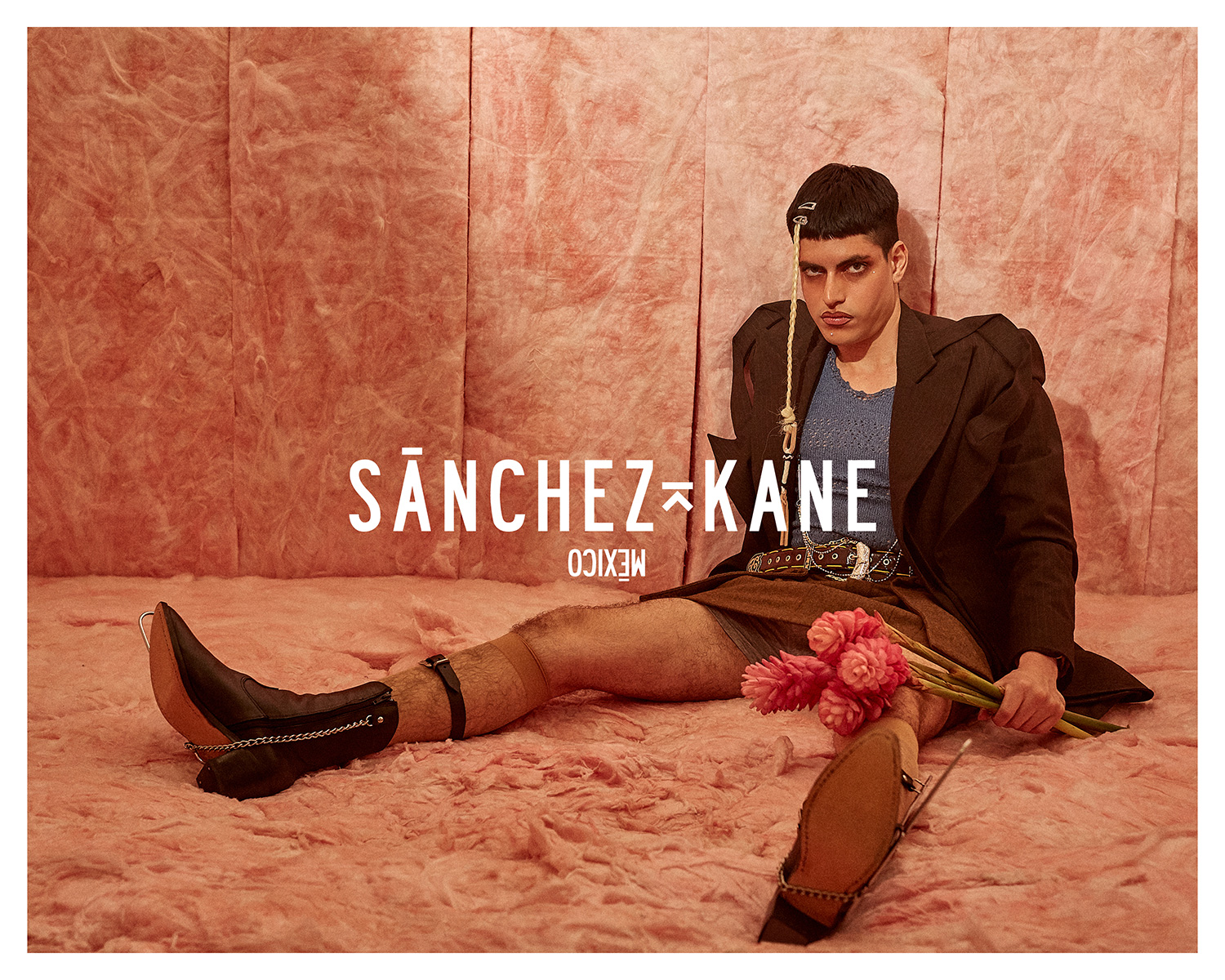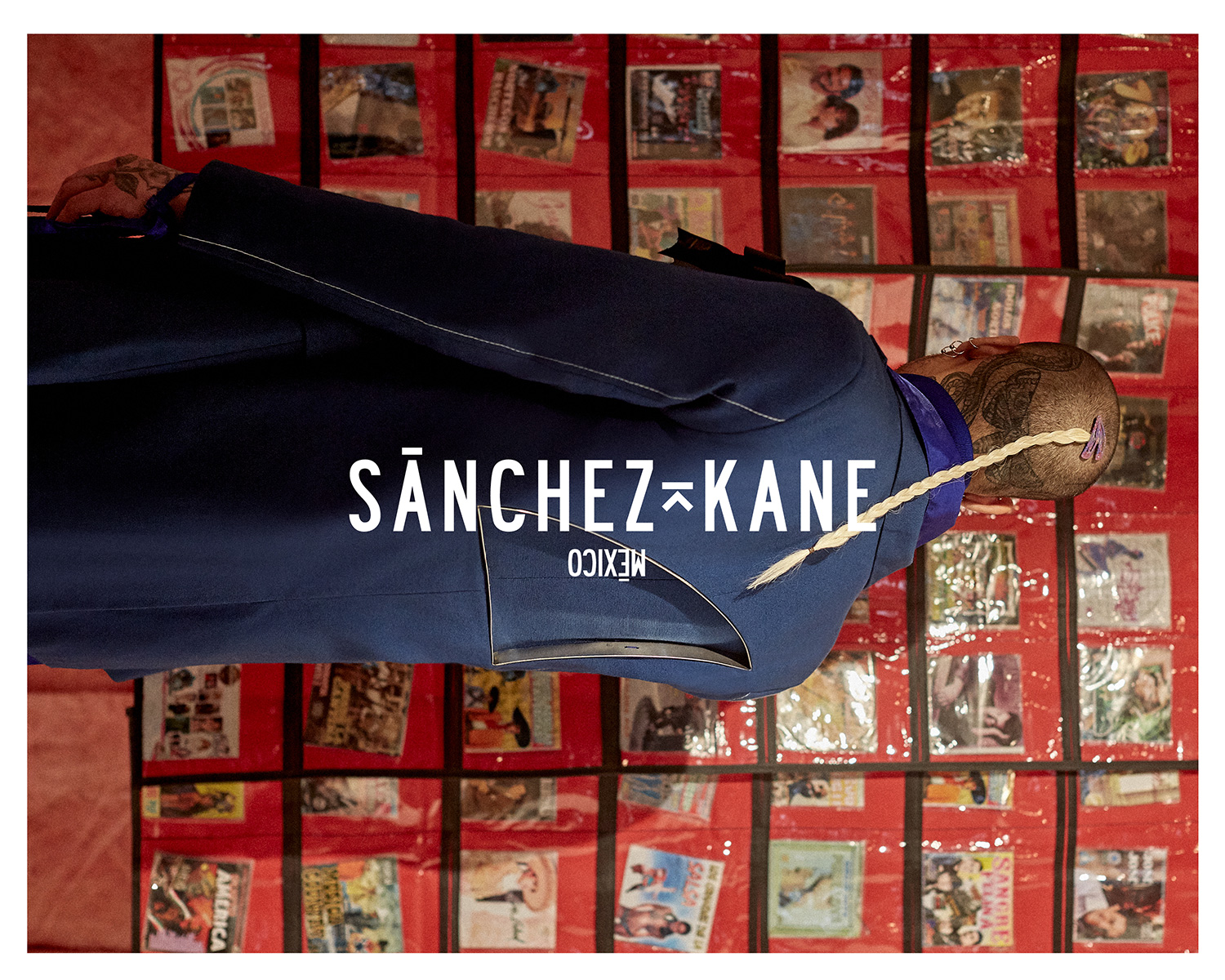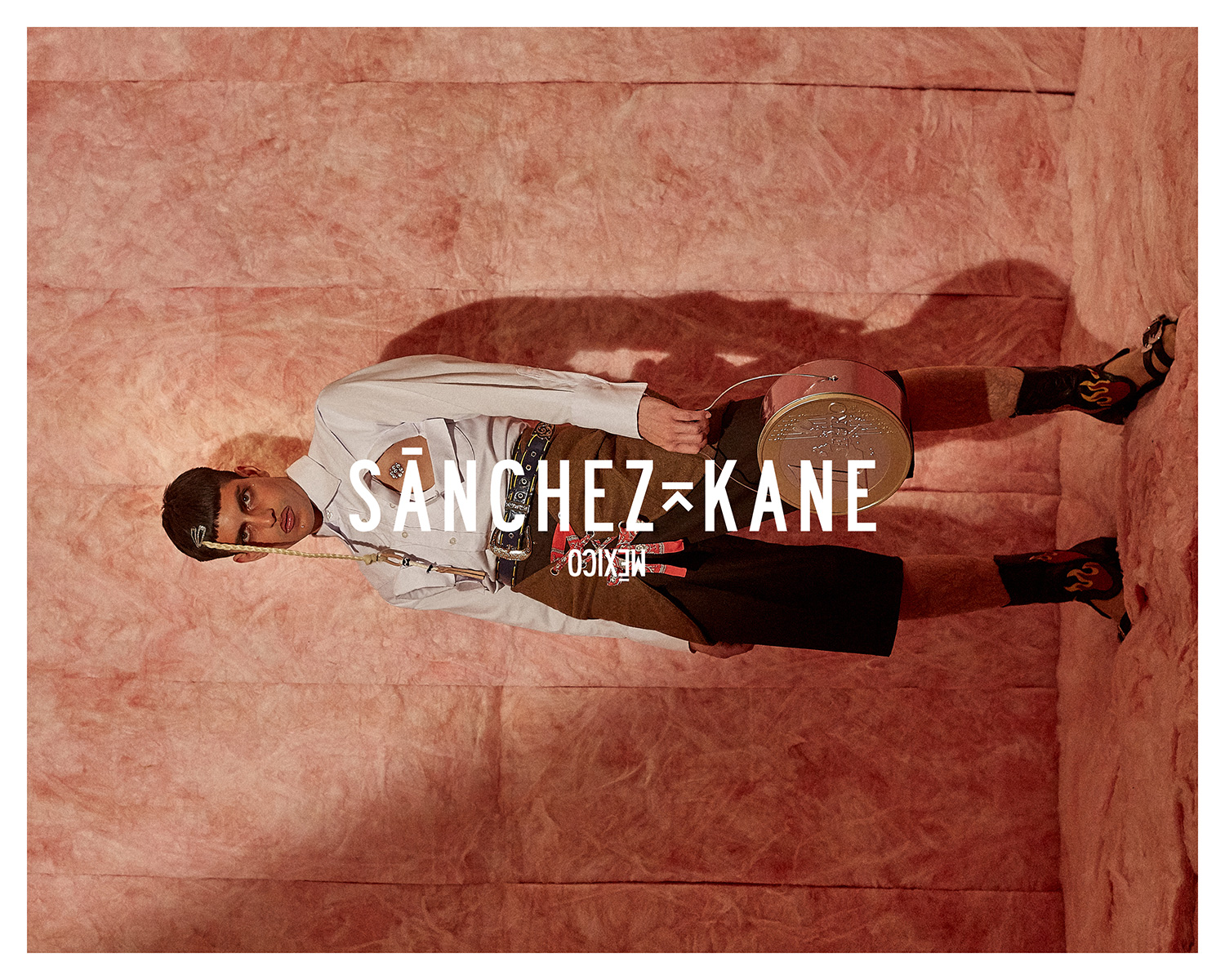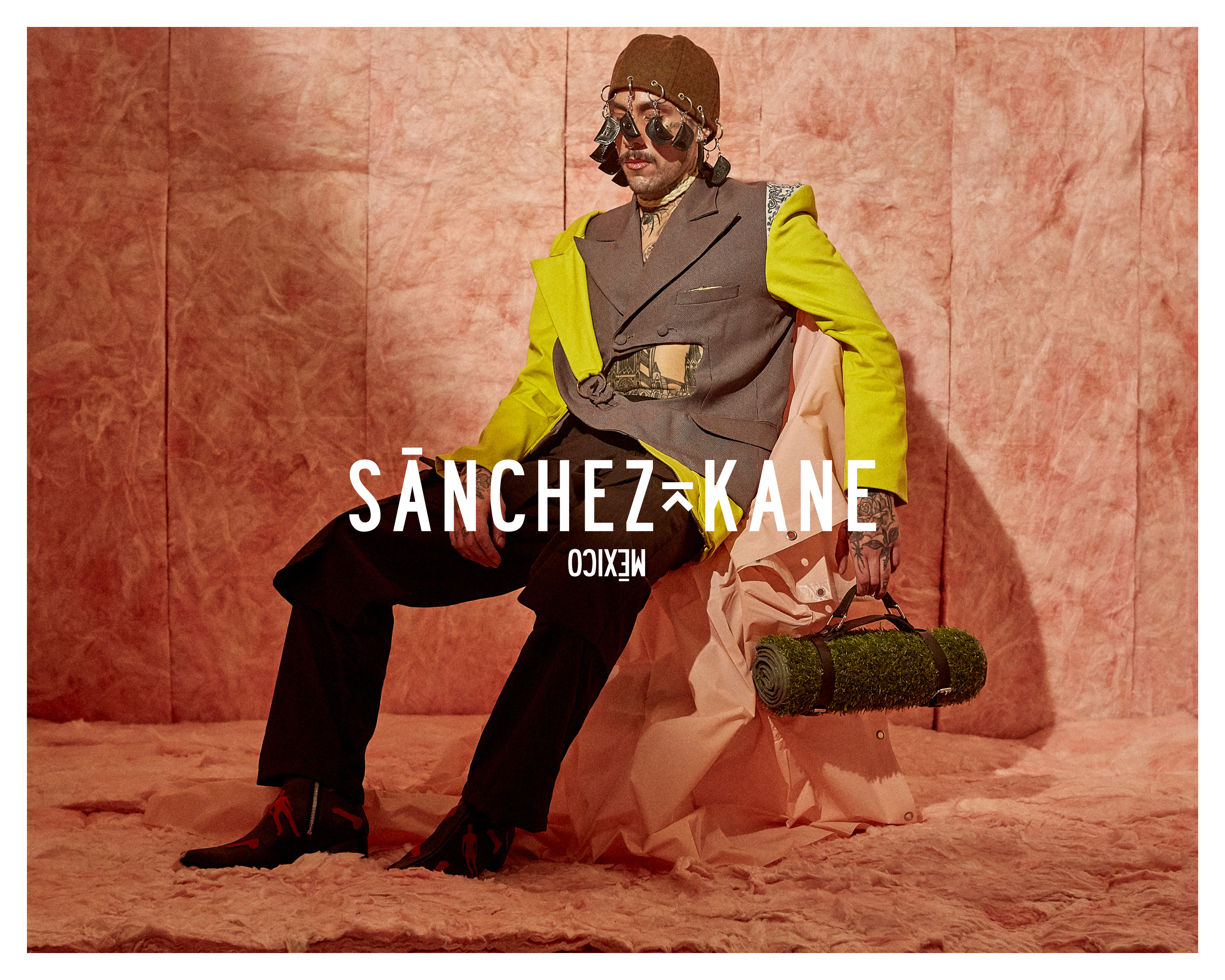 Credits.
Photography and Creative Direction Ricardo Rivera.
Stylist Nayeli de Alba.
Makeup Raoul Alejandre.
Set design Lutfi Janania.
Models LUCY and Eduardo Flores.
Hair Alfonso Aguilera.
Special thanks to Lucas Lucas gallery for the space.
Tagged: