le palace was the studio 54 of paris
The legendary nightclub was patronized by aristocrats, punks, workers and an LGBT community seeking what we would now refer to as a 'safe space.'
All photos courtesy of Guy Marineau
This article originally appeared on i-D France
Last month, on the opening day of Paris Fashion Week, Gucci unveiled its spring/summer 2019 showcase at legendary nightclub Le Palace. Just the announcement, a few weeks earlier, was enough to send shockwaves through the French fashion microcosm. Which wasn't a surprise. Putting the words "Gucci" and "Le Palace" side by side in 2018, was guaranteed to generate impatience and curiosity. It's a clever combination involving, on the one hand, the couture house that's most in touch with Millennials and, on the other, a nightlife institution, stalwart of an era which somehow resonates with a generation that wasn't even born when it was founded.

Buy while Gucci's success is a no-brainer, that of Le Palace is maybe harder to understand. Since becoming Creative Director of the Italian house, Alessandro Michele has been building a unique universe that is particularly appealing to the under-35s, even though it has never targeted them specifically. Gucci's success is inherently linked with its capacity to project fantasies: take the surrealist visions designed by Ignasi Monreal, for example.
One could wonder where Gucci's fascination with Le Palace came from. Is it just an expression of the love Alessandro Michele has for France (already revealed in the past year through his tribute/campaign to the events of May 68), or could it be an indication that Le Palace and the memories it carries are still relevant?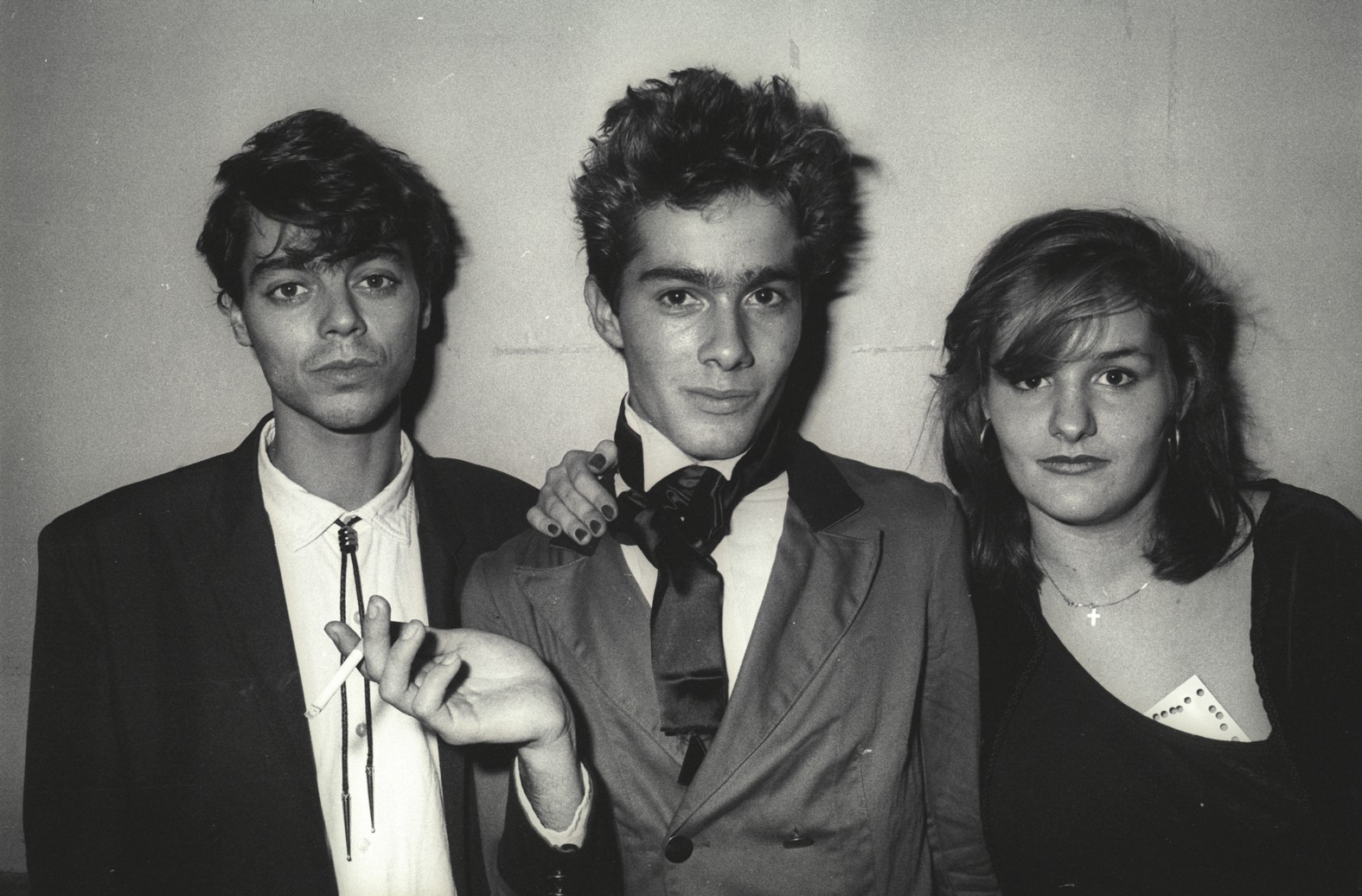 To get to the bottom of this, we must understand what Le Palace was and what it meant to the kids of the era it blossomed in. I started by looking for clues in a book on the life and personality of the nightclub's chronicler, Alain Pacadis.
A tireless night owl (until his death at the age of 37), Pacadis was both an actor in and a commentator of Le Palace's golden nights. It was he who would dive headfirst into those mythical nights to emerge the next morning, writing subtle but febrile sentences in the columns of French newspaper, Libération.
"[…] the rise of an individual like Alain Pacadis seems unthinkable nowadays. He's a symbol of a time when solidarity made it possible for many "radical" currents to thrive and to express themselves. These currents are not dead, but they've found new channels of expression," write Alexis Bernier and François Buot in their book, Alain Pacadis : Itinéraire d'un dandy punk.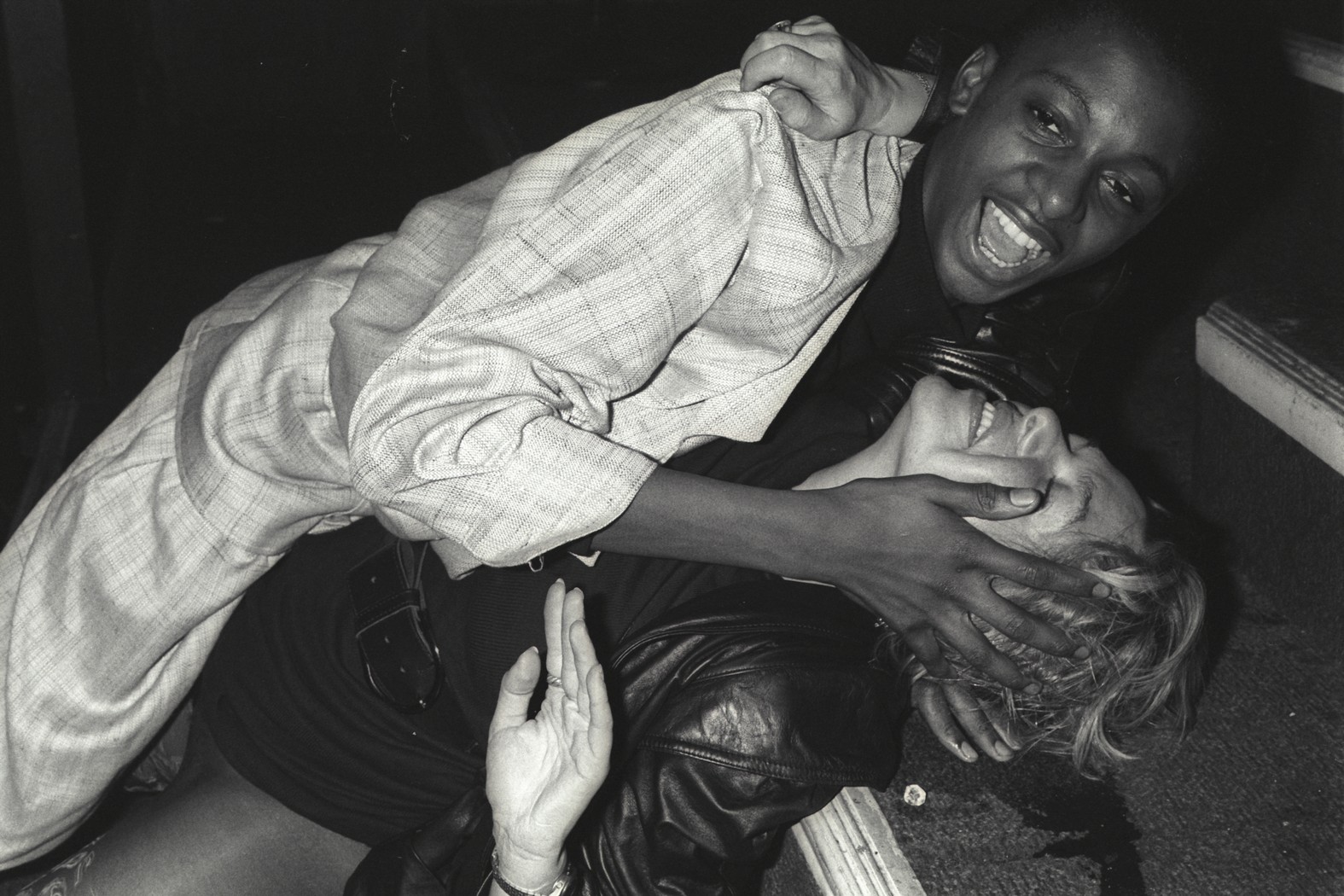 In a world torn by several crises, the youth of today can find itself fantasizing and Le Palace serves as a great reference for utopia. Just like New York's Studio 54, from 1978 to 1983 the nightclub was a temple dedicated to the worship of the bold and the creative; a space where big personalities like Andy Warhol, Mick Jagger, Grace Jones, Patrick Dewaere, Roland Barthes, Grandmaster Flash, or Jean Paul Gaultier could party with those of no specific fame. Le Palace was patronized by aristocrats, punks, workers, journalists, and an LGBT community seeking what we would now refer to as a "safe space."
Are any of those left for us today? Culture still generates icons. But does it generate spaces? As the status of "icon" became restricted to a few untouchable, intangible individuals, the world of the Parisian nightlife was decentralized: sure, people party across the Ring Road now, but there isn't a single space where one is guaranteed every night that they will be accepted and celebrated in all of the diversity that our modern society has to offer.
In Le Palace, Gucci found the Holy Grail of Youthfulness: A way to slow down time and a refuge from the frantic cultural cycles that we have come to know in 2018.
All the photos used in the article were taken by Guy Marineau. Visit his website for thousands of images from the world of fashion – taken between 1975 and 2015.