Stills courtesy of IFC Films
ed oxenbould is the true star of paul dano and zoe kazan's 'wildlife'
In Paul Dano's directorial debut, the young Australian actor flips the script as a grounded teen whose parents retreat into rebellion.
Stills courtesy of IFC Films
Paul Dano's Wildlife explores many predicaments central to adult life — how our sense of self can become tied up in our work, how a woman's quest to reclaim her identity can be seen as selfish, how dissatisfaction with our lives can make us smolder and then explode. But at the film's core is a different question — how kids can suddenly be forced to become adults. Like, say, when their parents split up.
Wildlife shows the slow dissolution of a nuclear family in 1960s Montana after Jerry Brinson (played by Jake Gyllenhaal) is fired from his job and his wife Jeanette (Carey Mulligan) becomes the family's breadwinner. Attempting to salvage his bruised ego, Jerry decamps to fight the enormous wildfire that threatens to engulf their small town, leaving Jeanette to care for their son Joe (played by Ed Oxenbould). She begins to flirt with a new identity — and a new man — and as the fire rages, tensions escalate.
Focusing on the perspective of Joe, Wildlife vividly portrays the awkward situations teenagers find themselves in as their parents' relationships fall apart. Ed says this is what made him want to play the forlorn 14-year-old. "It's so interesting seeing it through the kid's eyes, because it's what a lot of people experience, and I've been seeing that as the film's come out," he says on the phone from Australia, where he's wrapping up filming for a TV show. "In a lot of the reviews people have been saying, 'It's exactly how I felt when my parents got a divorce.'"
Ed's performance is a big part of why Wildlife is so powerful. Through scenes where a wayward Jeanette confronts Joe with insecurities about her appearance, her age, and other existential plights probably better suited to discussions with adult friends, Joe remains remarkably level-headed. In doing so he sheds light on the emotional maturity that teens are expected to maintain as the neutral middle party in their parents' break-up, and how being stuck in that emotional riptide can affect them. Especially when they're trying to navigate life in a forgotten rural town in America's desolate northwest.
The man behind the film also made Ed want to be a part of it. Wildlife is the directorial debut of Paul Dano, who shot to fame playing the teen who takes a vow of silence in Little Miss Sunshine. He wrote the screenplay for Wildlife (based on the novel of the same name by Richard Ford) with his longtime partner, actor and writer Zoe Kazan.
Ed is a big fan of Paul, but admits he initially turned down the opportunity to audition for him. "I'd been filming a movie for a long time, in the middle of nowhere in Queensland, and I just wanted to go back to school and have a bit of a break," he laughs sheepishly. "But my manager said, 'No way, I'm not letting you pass on that.' And thank God he did!" After Ed signed on, Jake and Carey were cast, and Ed questioned why he'd ever hesitated. "It was just this perfect dynamic, this perfect trio that I couldn't wait to be a part of."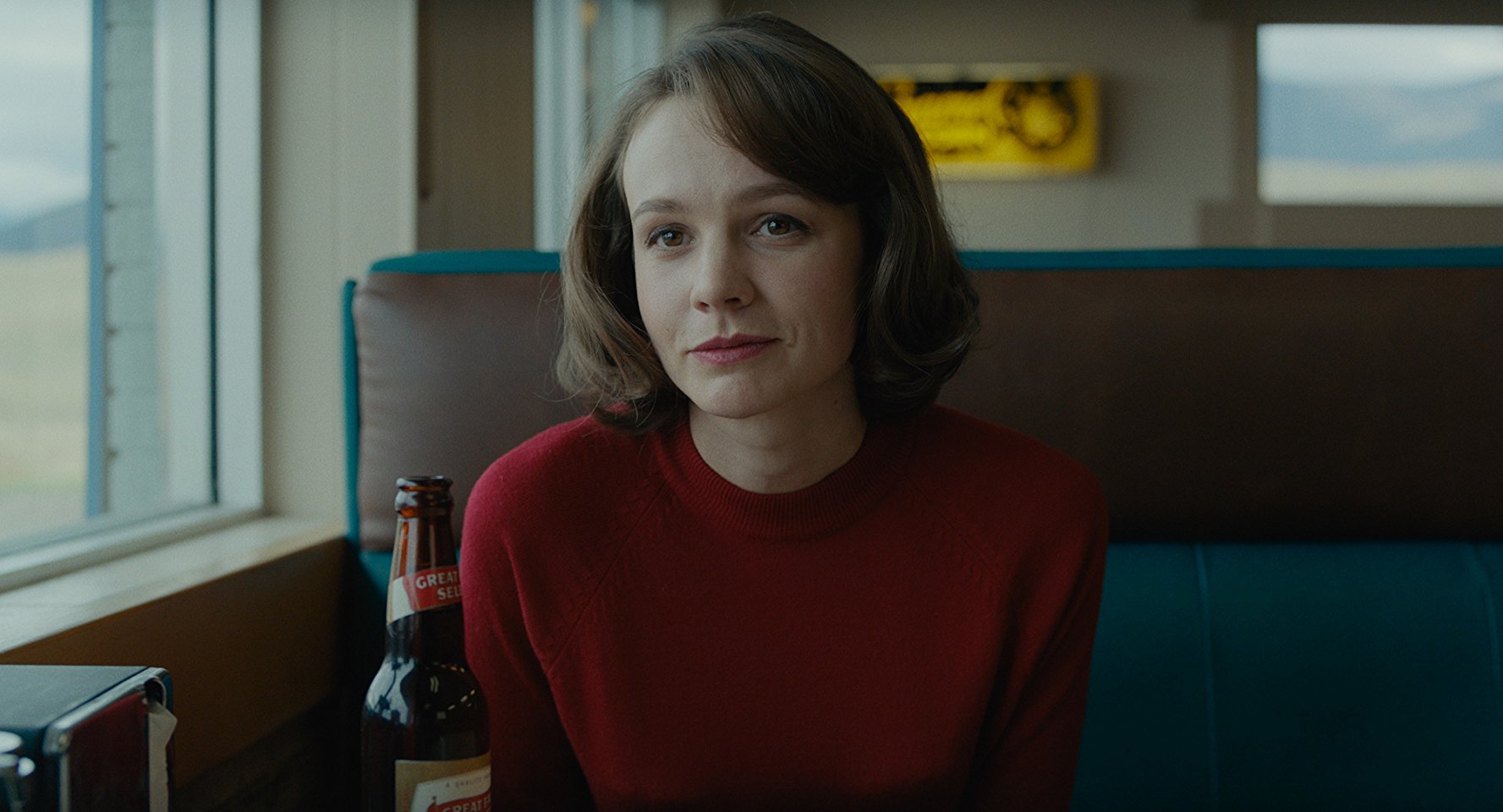 Working with the esteemed actors helped Ed channel the emotion from the script to the screen. "It's impossible to not feel so much emotion when you've got these people screaming at you. It's such a bizarre thing, but they're so great at it, they're so compelling."
The filming experience was so immersive that Ed admits he sometimes struggled to snap out of it at the end of the day. "It was really hard not to slip into that weird angry, sad, emotive thing, because you just have to give it your all. And when you're working with people like Jake and Carey, who are giving it even more than their all, you just have to be so present. Seeing them get so emotional makes you so emotional. It just hits you so hard."
When he shot the film Ed was only 15 — a year older than his character — but he'd been acting for five years at that point. "Both my parents are actors, so I grew up in audition rooms, waiting for them to come out of voiceovers and stuff, and I just fell into it," the now 17-year-old explains. This, combined with his experience acting in family comedies like Alexander and the Terrible, Horrible, No Good, Very Bad Day alongside Steve Carell and Jennifer Garner, have given him the perfect background for his role in Wildlife.
Ed comes across as wise beyond his years, and despite his wide-eyed expressions, his character is often the most mature in the film. The roles are reversed — instead of the usual troubled teen, we see the parents retreat into rebellion. Jeanette acts compulsively, driven by desire and desperation, while Joe fends for himself, buying groceries, and fixing the toilet.
The film's painterly landscapes and moody sunsets heighten the emotion. Early on, after Jerry is fired, he steps outside to smoke a cigarette, and the sound of it burning is unsettlingly loud in the country twilight. As the drama intensifies throughout the film, so does the fire. It's as if the heat from the flames creates a charged atmosphere that ignites dormant issues. At one point Jeanette drives Joe right up to the fire and instructs him to get out of the car and see what it's like. When he does his eyes immediately start watering. The sound of the fire burning as the camera slowly pans up the flames is mesmerizing. Destruction is no longer on the horizon, it's right in front of them.
Where Ed is from, in Australia, wildfires are a regular occurrence, so he says being halfway around the world and still dealing with them was surreal. "Montana and Oklahoma are the furthest points from where I'm from, in Sydney, so it was interesting having this theme of this bushfire going on, and to think that it can really affect anyone, anywhere."
By the end of the film, things will never be the same for the Brinson family. But despite all the painful things Joe goes through — hearing his mom talk repeatedly about the possibility of his dad "burning up like a piece of bacon" — he leaves us with a powerful reminder. Kids can be incredibly brave, and they're not to be underestimated.