this black-owned store invented designer streetwear
And it finally has its own label.
For almost 30 years, Union has been the go-to store in LA for men's streetwear and high fashion, stocking everything from niche labels like Bianca Chandon, Neighborhood, and WTAPS to Comme des Garcons, Raf Simons, and J.W Anderson. In short, they've always blurred the lines between high fashion and streetwear, long before it became the fashion industry's favorite topic to obsess over. As they put it succinctly, "We like to offer functional clothing that has fashion subtle sensibilities."

Key to this distinct charm is Chris Gibbs, the current owner (the store was founded as a bicoastal enterprise by Mary Ann Fusco and Supreme's James Jebbia). Under Gibbs's watchful eye, the La Brea location (there's also a store in Tokyo) has become even more of a retail mecca over the past decade, seemingly standing along while other smaller retailers have to shutter. Last December, he chose to launch the store's own private label collection, drawing on his deep experience, and the unabashed love for clothes that comes across when you talk to him. It's great, obviously. The finest Japanese fabrics are overlaid with afrocentric graphics, patches reference previous Union moments, and classics like bowling shirts are given the Union twist. There's even a new mascot, the Union black sheep.
i-D talked to Gibbs about working Watts into the collection, the journey from Bianca Chandon to Comme des Garcons, and whether we've reached the streetwear tipping point.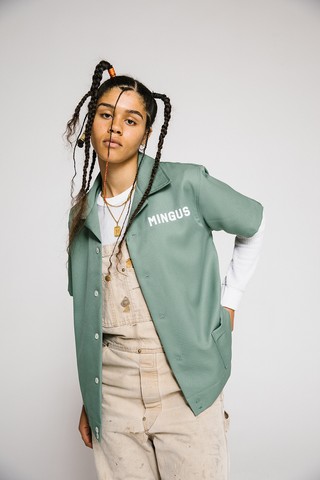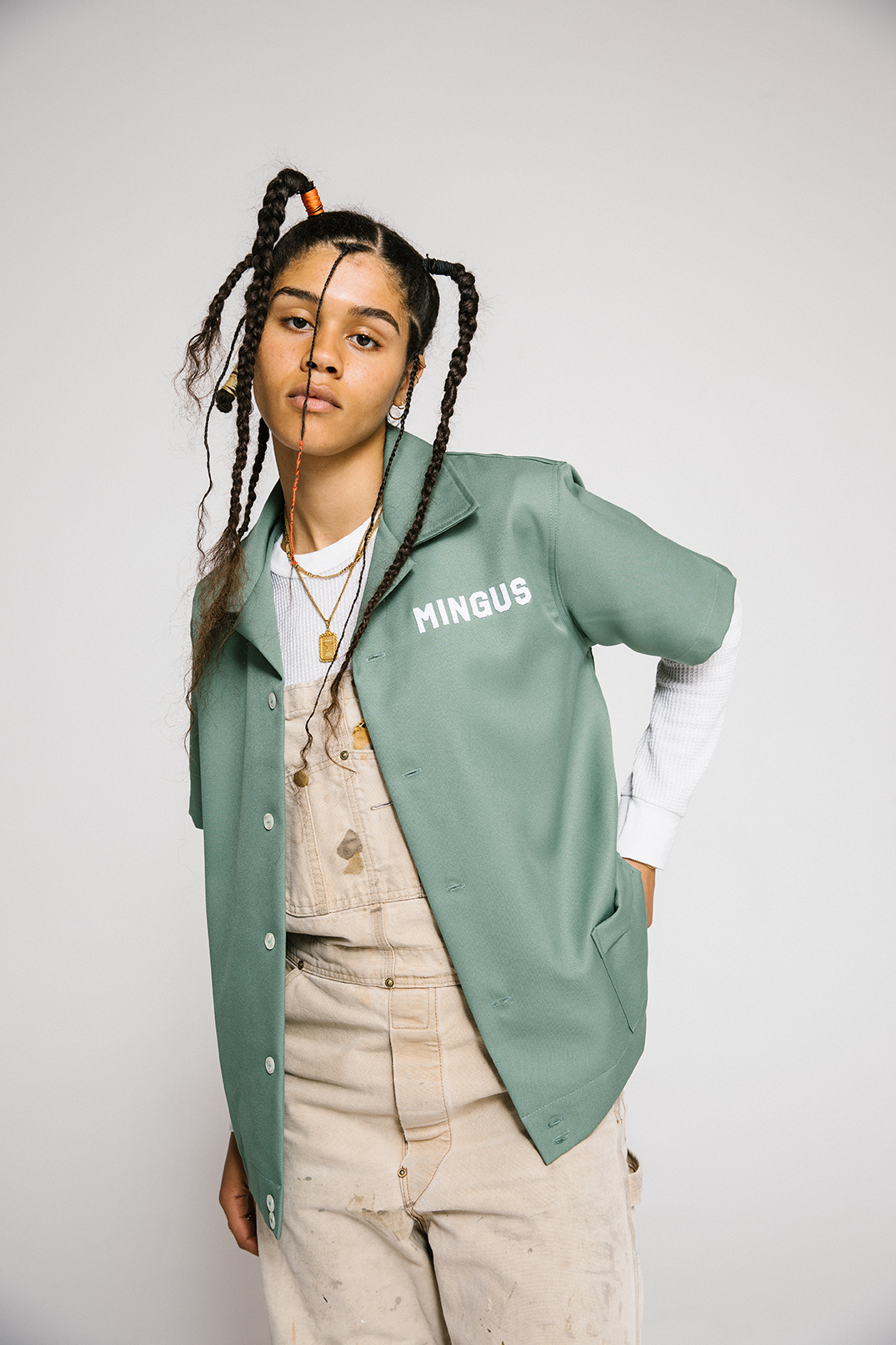 Hey Chris! Why did you think it was time for Union to launch its own label?
It's a convergence of a couple of different things. One of which is that the store's been around for over 30 years. I haven't been the owner that long, but it's been around. And it's never really sold its own product. It mixed high end fashion and streetwear, which I think is the archetype for what's happening now in fashion. The market's finally ready for what we've been doing for 30 years.
The other thing is, there's definitely part of it where we're finding it harder to thrive in the traditional retail business model. So we're seeing some holes in the market that we want to fill, from a quality and sensibility point of view!
You were really visionary in mixing labels like Comme des Gar ç ons with streetwear, and kind of originated that idea that's now so prevalent.
We look at Rei [Kawakubo] as a leader, it's a label we carry that we want our customer to understand, and hopefully grow into. Inevitably, you're going to get tired [of what you wear as a teenager]. Some kid right now who's wearing the coolest pair of sneakers and a graphic T-shirt — they're going to grow up. And the sensibilities that drew them to a Supreme or a Bathing Ape, they're going to look for something different. So you already have that customer with a point of view, and when they grow up, they're going to be looking at Comme, or Thom Browne, or Raf. So that's our thought when we're buying. We have a 16 year old coming in for Bianca Chandon, and we also have a 40-year-old coming in to get Comme. And that 40-year-old is someone like me, who at 16 wanted the T, and now wants something more sophisticated.
And now we have the 40 year old who comes in and wants something too! They might be able to buy a $2,000 suit from Thom Browne, but they also want a cool t-shirt. He doesn't want a run of the mill T-shirt line.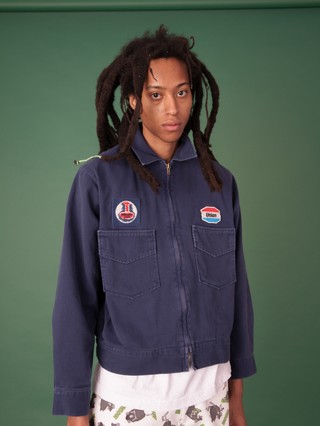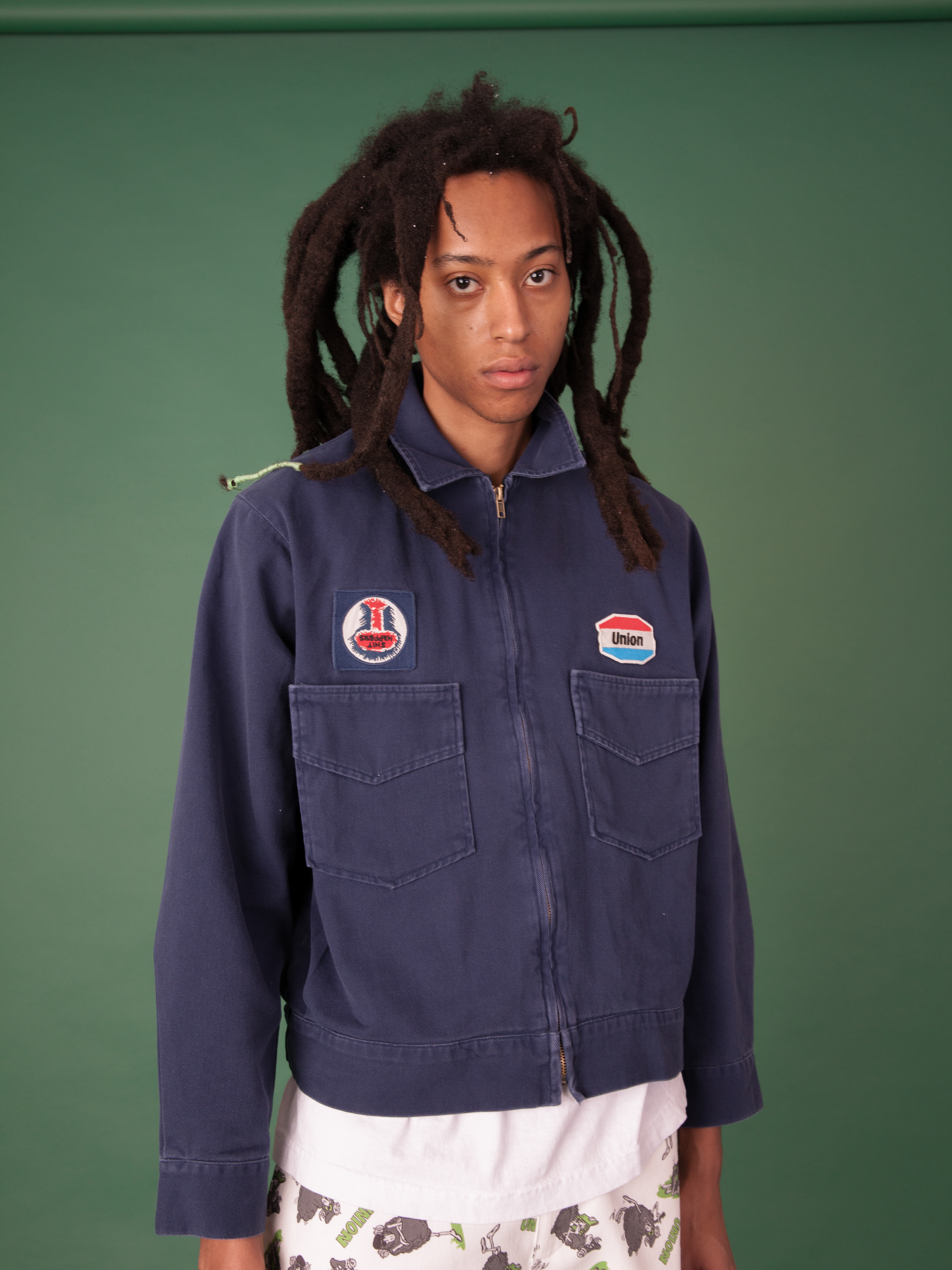 Where does Union the brand fit into this?
We feel there's a way to get higher end streetwear at a lower price point. A lot of the high end streetwear we carry is imported, whether it's Neighborhood or WTAPS, and by being imported alone, the prices go up. So what we try and do is something of a similar quality to those brands, but at a better price point because it's not imported.
From the creativity side of it, I use this term as a Canadian — there's a political party called the Progressive Conservatives [there], which in America obviously doesn't make sense at all. But the way I look at fashion, and the way I dress, is that. I like to wear my Dickies, I don't want them to have three legs, or polka dots all over them. But at the same time, I don't want to look like a mechanic. I want to add a twist to things. That's what we're doing with our fashion.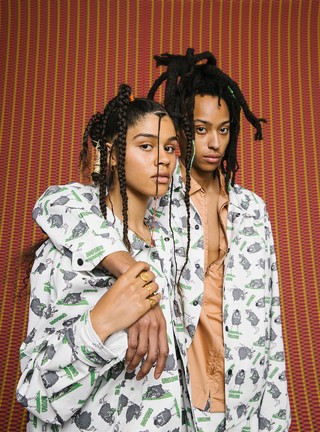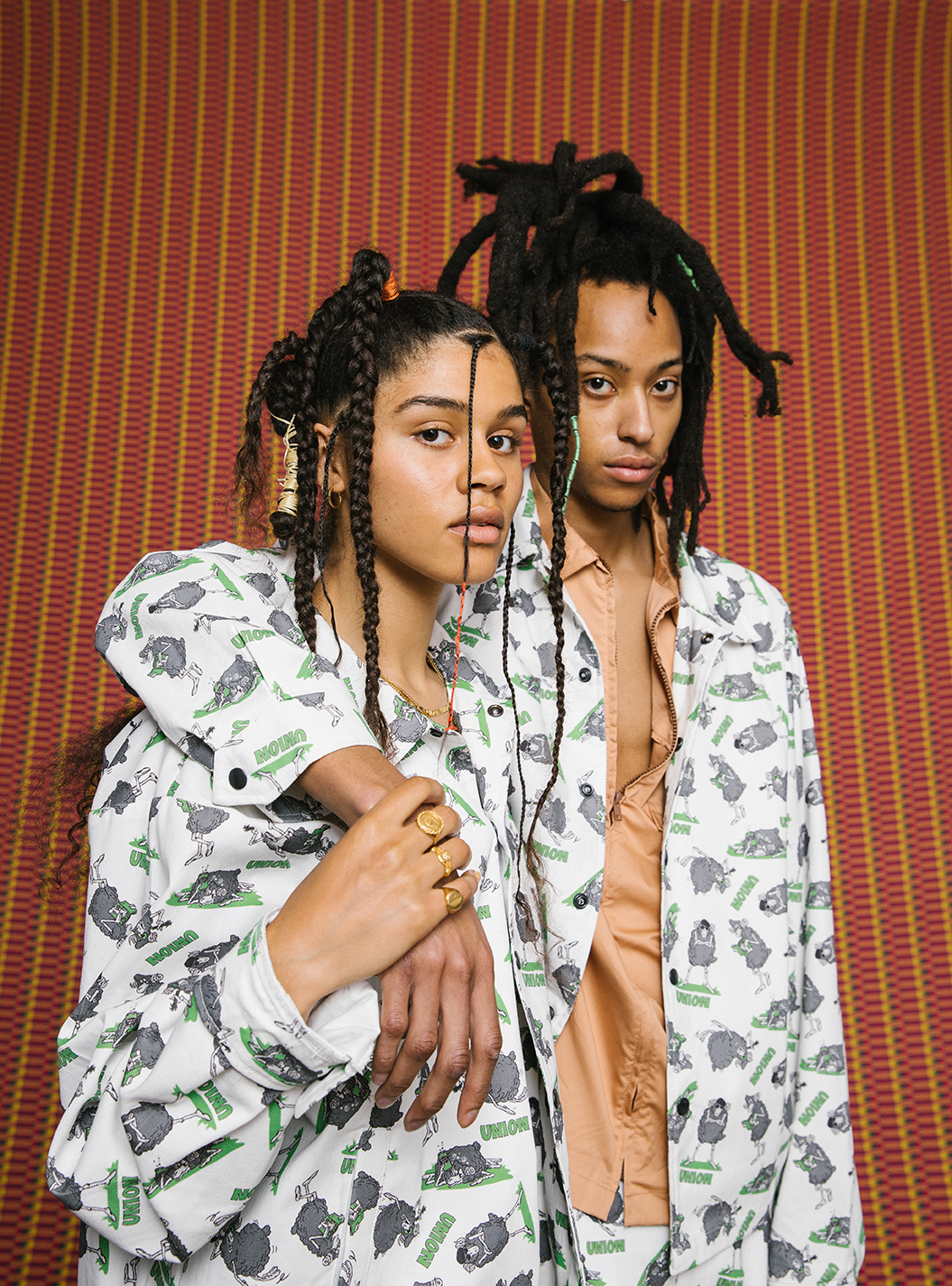 What's the identity you've been building up the past two seasons?
It's a black-owned store, and we want to reflect that sensibility. Most of the stuff that comes out of fashion from the "black" perspective comes out of hip-hop. I like hip-hop too, but I like a lot of other things too, and I think we're a lot more complex. I hope our collections show a more complex side of our culture. Working Stokely Carmichael and Charles Mingus's names into the collection is a nod to that.
There's that, and then the black sheep [laughs]. Sometimes it'll be a lot more overt, sometimes it won't be, I don't just want this to be a "black" clothing line either. But I don't think many clothing lines are making a nod to African American culture in a sophisticated way. That's my stab at it. And all the while trying to have some fun!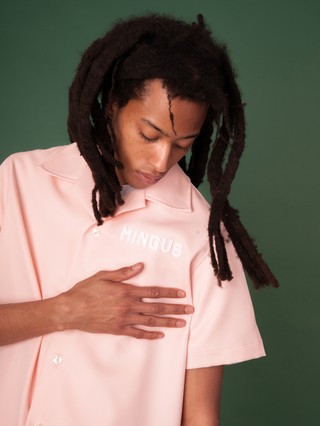 Maybe you could tell us about some of the graphics you used.
I'm a little bit of a newbie when it comes to design, so I'm finding my way. A lot of it started with stuff in my closet. The bowling shirt, in particular, was taken from one of my 50s bowling shirts. There was the name of the club on the back, flocked, and it read "Sonoma, California." And I loved the font. So I thought, how can I make this matter to me. I didn't want it to say Compton, or South Central. But Watts came to mind. And the vintage shirt had someone's name on it, Frank, whatever. And I liked that, and you know, we wanted a pun with "High Rollers" because they might be a little inebriated. We wanted to be a little cultural, a little political.
Sounds like Union itself.
The name of the store is Union — to me Union's a mix of a lot of things, which don't always make sense, but it's the way you put it all together. So you're seeing a microcosm of how I put the store together and make sense of things.
It's the same thing with the black sheep print. It was this vintage T-shirt that had a sheep smoking weed. No, smoking grass, a roll of real grass, because it was a New Zealand tourist t-shirt. It said something to the effect of "Come see all our grass, millions of sheep can't be wrong." We took the double entendre and put it out even more. The sheep could be smoking grass, or drinking a 40 of wheatgrass, or reading a skin mag called "Heavy Petting." We had an artist friend of mine draw all these sheep out. We were just having fun with it.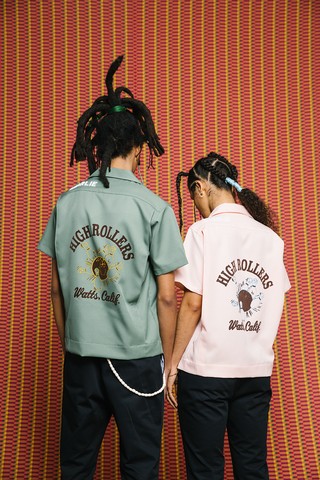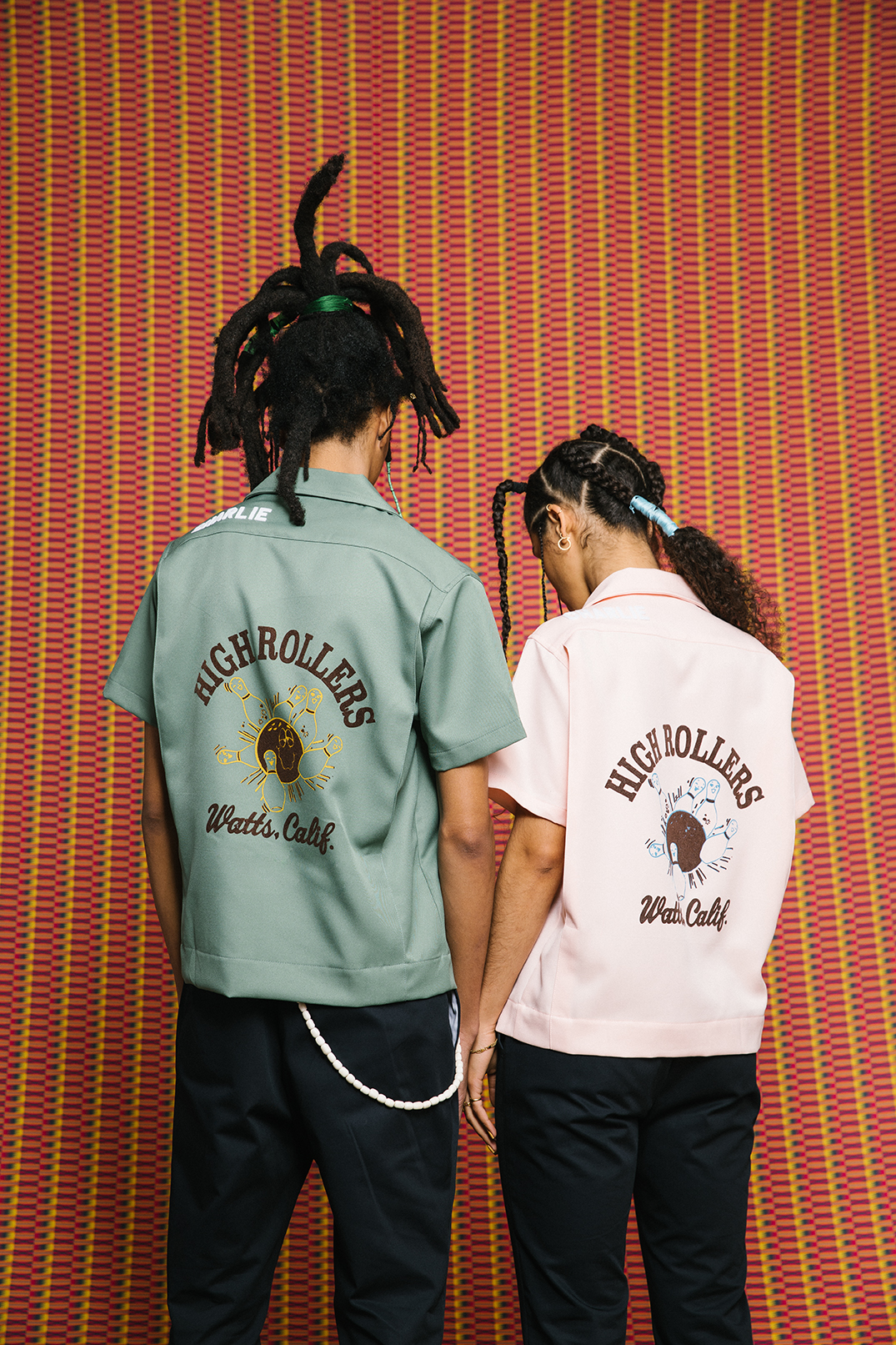 Union's spring/summer collection will be available starting April 21 in-store at Union's Los Angeles and Tokyo locations, and online.

Stories