studio ghibli's wonderful soundtracks are being released on vinyl
You've watched it, worn it and now you can spin it.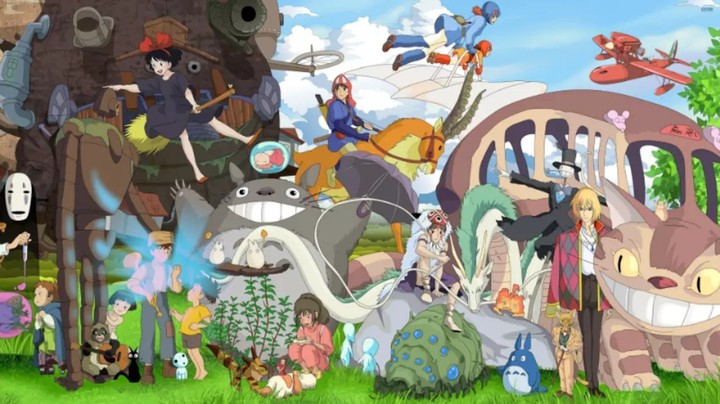 Studio Ghibli made an impressive 21 films between 1986 and 2014 and built an unusually devoted following in the process. And no one could accuse them of lacking in generosity. Recently the studio has excited fans with a cool souvenir jacket drop, glimpses of an epic Studio Ghibli theme park scheduled to open in 2022 and news that co-founder Hayo Miyazaki is exiting retirement to make a new film called How Do You Live.
Now the studio has also announced that the soundtracks to a number of their films, including My Neighbor Totoro, Castle in the Sky and Nausicaä of the Valley of Wind, will be reissued on vinyl on November 3rd, which also happens to be Japanese Record Day. The soundtracks are all the work of composer Joe Hisaishi, one of Japan's most prolific and celebrated composers, who worked on almost every Hayao Miyazaki animation.
As you can imagine, these records will be like visiting an old friend, not to mention the perfect soundtrack to your next dinner party. You can pre-order them here.
This article originally appeared on i-D AU.