chanel is returning to new york for its métiers d'art 2018 show
Get set to follow King Karl to the Met for this year's pre-fall show.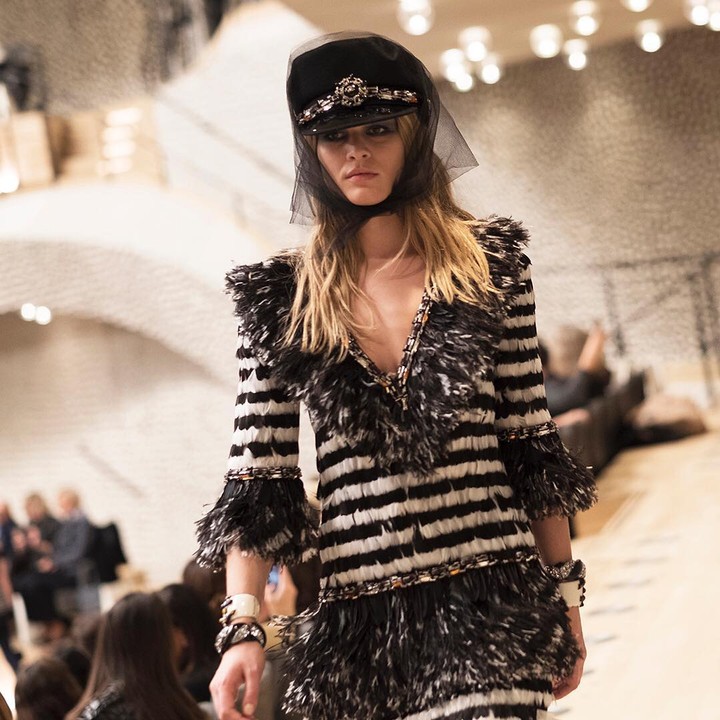 Chanel Métiers d'Art 2017, image courtesy of Chanel.
Chanel has announced that it will celebrate its 17th Métiers d'Art show at the MET museum in New York on December 4.
In recent years the elaborate pre-fall experiences, which were first launched in 2002 to showcase the skilled artisans that realize Karl Lagerfeld's wildest design dreams, have taken the fashion set to Hamburg, Paris, Salzburg, Dallas, Rome, Edinburgh, and Mumbai. As one of the the final official dates on the fashion calendar, each Chanel Métiers d'Art show attempts to outdo the last by pushing the possibilities of craftsmanship on the catwalk. To follow up the first time Karl had ever staged a fashion show in his hometown of Hamburg -- he received a standing ovation as his Paris-based house transformed the recently opened Herzog and de Meuron-designed Elbphilharmonie concert hall as it celebrated the style and culture of 60s Germany -- Chanel has picked New York for its next showcase.
"Karl Lagerfeld is very attached to the American mega-city whose energy and light he has always loved to capture," Chanel explained in a statement. After its Métiers d'Art 2005 show at its own 57th Street boutique and its 2006 cruise show inside Grand Central Terminal, the show marks the third time that Chanel have shown in New York, but it's the first in over a decade.
---
This article originally appeared on i-D UK.