daily horoscopes: november 8, 2018
Feeling lucky, today? You should be.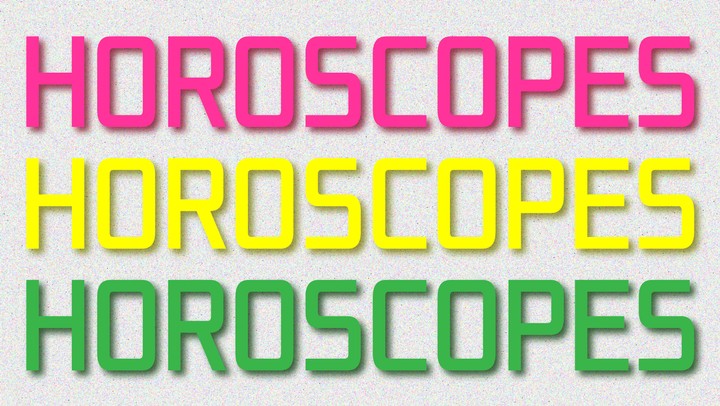 Jupiter, planet of ambition and blessings, comes home (in Sagittarius) today for the first time in about twelve years.

Read the horoscopes for your Rising, Sun and Moon signs to see what it means for you.
Scorpio
(Oct. 23-Nov. 21)
There's nothing wrong with wanting money, but you should know what you want the money for. It makes it much easier to make it and keep it when you do. Jupiter moving into Sagittarius is about your material landscape. Zero in on your values and how they inform (or don't inform) every decision you make so that any blessings you receive now have a purpose and a place.
Sagittarius
(Nov. 22-Dec. 21)
Wow. Today is a big day for you. Sagittarius is the home of Jupiter and you will surely reap the rewards of this big planet's return. Work on releasing any doubt you have, about your worthiness and the probability of your success, so that this time is as fruitful as you deserve for it to be.
Capricorn
(Dec. 22-Jan. 19)
When has worrying ever gotten you closer to where you want to be? With Jupiter in your twelfth house, now, any anxiety you let run amuck will only make progress harder for you to initiate and keep. Work on how to dissipate your worry when it finds you and direct your ideas to things that make you feel good and in-control and this will be a transformative next twelve-ish months.
Aquarius
(Jan. 20-Feb.18)
Now is not the time to give in to the idea that "hell is other people." You need who you've gathered around you, now more than ever. Don't isolate yourself or think that you can just do it better by yourself. It's just not true. Figure out how you can convince yourself to let other people in to help guide and support you, or the next twelve-ish months will feel like an unnecessary uphill battle.
Pisces
(Feb.19-March 20)
You're not really one to bask in the glow of the spotlight. That's all fine and good, but leadership is an important skill to hone, especially right now. Find whatever topic or space you feel comfortable taking on a little bit more responsibility within and commit. You don't want to regret not taking the opportunity now, as the next ripe moment may not be for another twelve-ish years.
Aries
(March 21-April 19)
You like to take charge with little words and mostly action. This can be quick and productive, sometimes, but now is your time to learn how to properly delegate and communicate the reasoning behind your instructions and intentions. It may feel like a drag at first, but soon you'll understand the relief and feeling of accomplishment that comes from long-term dedication as opposed to short-term obedience.
Taurus
(April 20-May 20)
Recently, your attention has been on what you want from your relationships to others, but now it's time to address what you want from your relationship to yourself. Make sure your external relationships aren't just distractions from what comes up when you're alone. The next twelve-ish months, learn how to enjoy your own company, and very quickly you will see the unique creative, romantic, and spiritual opportunities that come from it.
Gemini
(May 21-June 21)
Relationships are hard, but necessary. Right now, you will start to really see the value that connecting to others can bring. It might make you want more out of what you've already fostered with others. That's okay. Just make sure you give people the opportunity to give you what you asked before you engage in a restless cycle that leaves you lonely.
Cancer
(June 22-July 22)
You always show up for what you love, but you lack consistency on the small things when you're not feeling good or just don't want to. The next twelve-ish months are all about showing up anyways. In order for you to be able to do this, you will have to find systems for dealing with your emotions and fall-back protocol for when you're not up to it. Painful at first? Yes, but rewarding AF? Most definitely.
Leo
(July 23-Aug. 22)
You love passion and romance, but sometimes you let these kinds of gestures cloud your vision of what's really going on. Right now, it is important that you are very clear about what you want out of intimate settings and romantic arrangements and that you understand the other party's intentions, as well. You deserve lots of love and sensual pleasure, but you shouldn't have to pay a price for it. So, pay attention, and be clear and honest, and everybody wins.
Virgo
(Aug. 23-Sept. 22)
You prefer to be in the thick of everything, working and getting things done. But what about rest and restoration? These are the things that require mastering just as much as bookkeeping and time-management. For the next year or so, really focus on what it means to recharge and set up your space, goals, and schedule accordingly.
Libra
(Sept. 23-Oct. 22)
Mastery of the mind is your task as Jupiter enters Sagittarius. Your time has come to delve deeper into what your intellectual habits are and how they inform your emotions and your perspective on life. Time's up on old beliefs that leave you feeling shameful or helpless. Find new systems of thought and interaction that always leave you feeling refreshed and in-control and your life will change before your own eyes.
Jaliessa Sipress is an astrologer, writer, and artist.