Yayoi Kusama, With All My Love for the Tulips, I Pray Forever, 2012.
step inside yayoi kusama's mind-bending selfie wonderland
Arrive with a fully charged phone battery — Kusama's latest exhibition, "Festival of Life," includes two brand new Infinity Mirrored Rooms.
Yayoi Kusama, With All My Love for the Tulips, I Pray Forever, 2012.
"The creation of art is a solitary pursuit." Yayoi Kusama's declaration ahead of her latest exhibition might be true — but the avant-garde legend's trippy creations are rarely ever a solitary experience. Kusama is, after all, the most popular artist in the world. If you haven't seen those Infinity Mirror Rooms IRL, you've probably hit a few likes on friends' Instagram versions. But stepping into the wonderful world of Kusama — even with 10 other people standing next you — still offers an unmatched moment of self-reflection.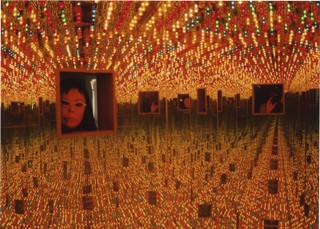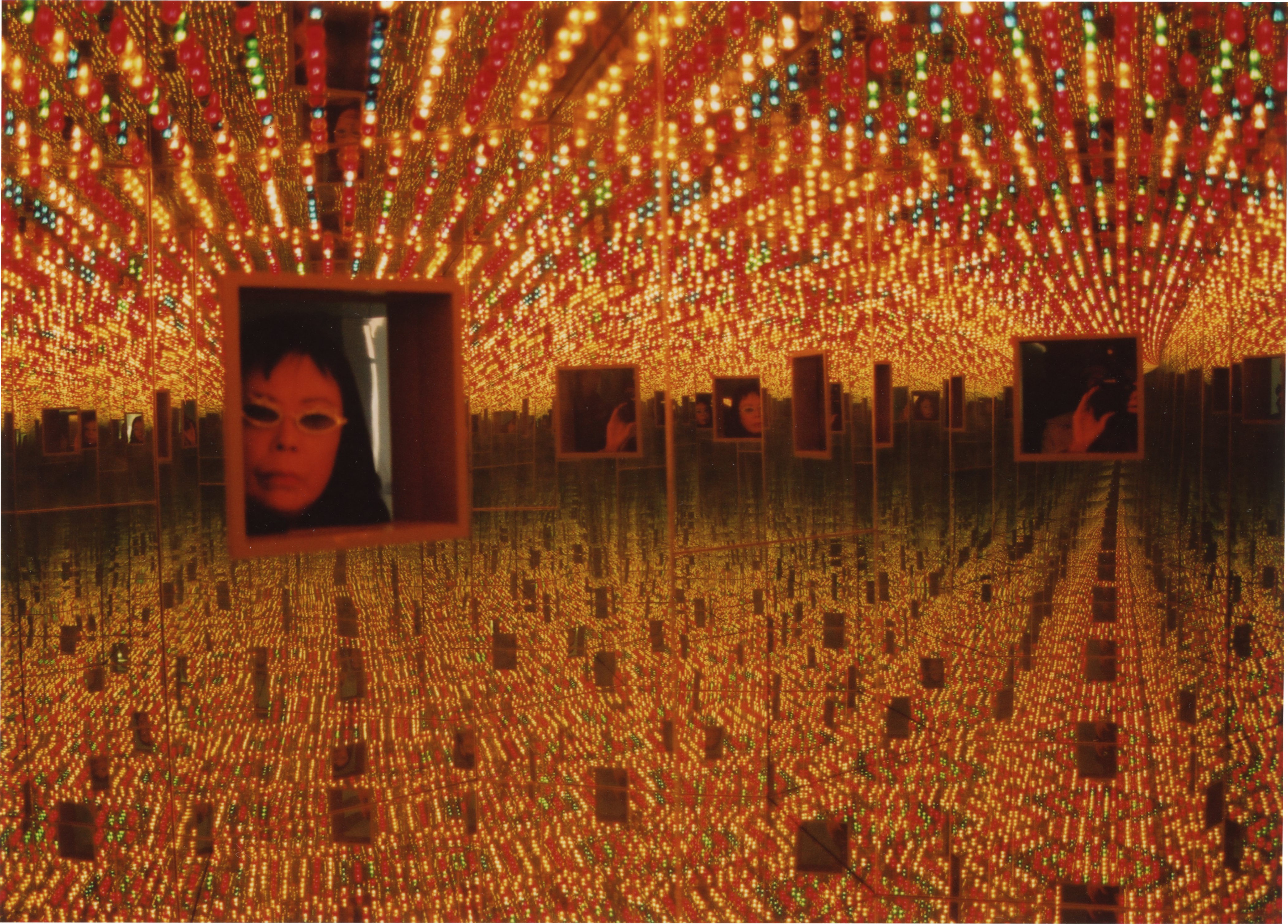 Festival of Life at David Zwirner in Chelsea features over 60 hallucinatory paintings from Kusama's My Eternal Soul series, arranged into panels on all four walls of the gallery's largest room. A hallway leads to two never-before-selfied(!) Infinity Mirror Rooms, while a room with three new large-scale flower sculptures provides an Alice in Wonderland-like finale. A concurrent Kusama exhibition at Zwirner's new Upper East Side space, Infinity Nets, features a selection of psychedelic paintings from the series of the same name.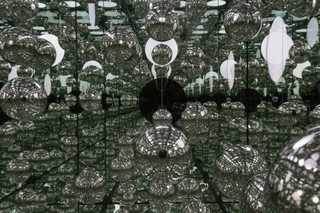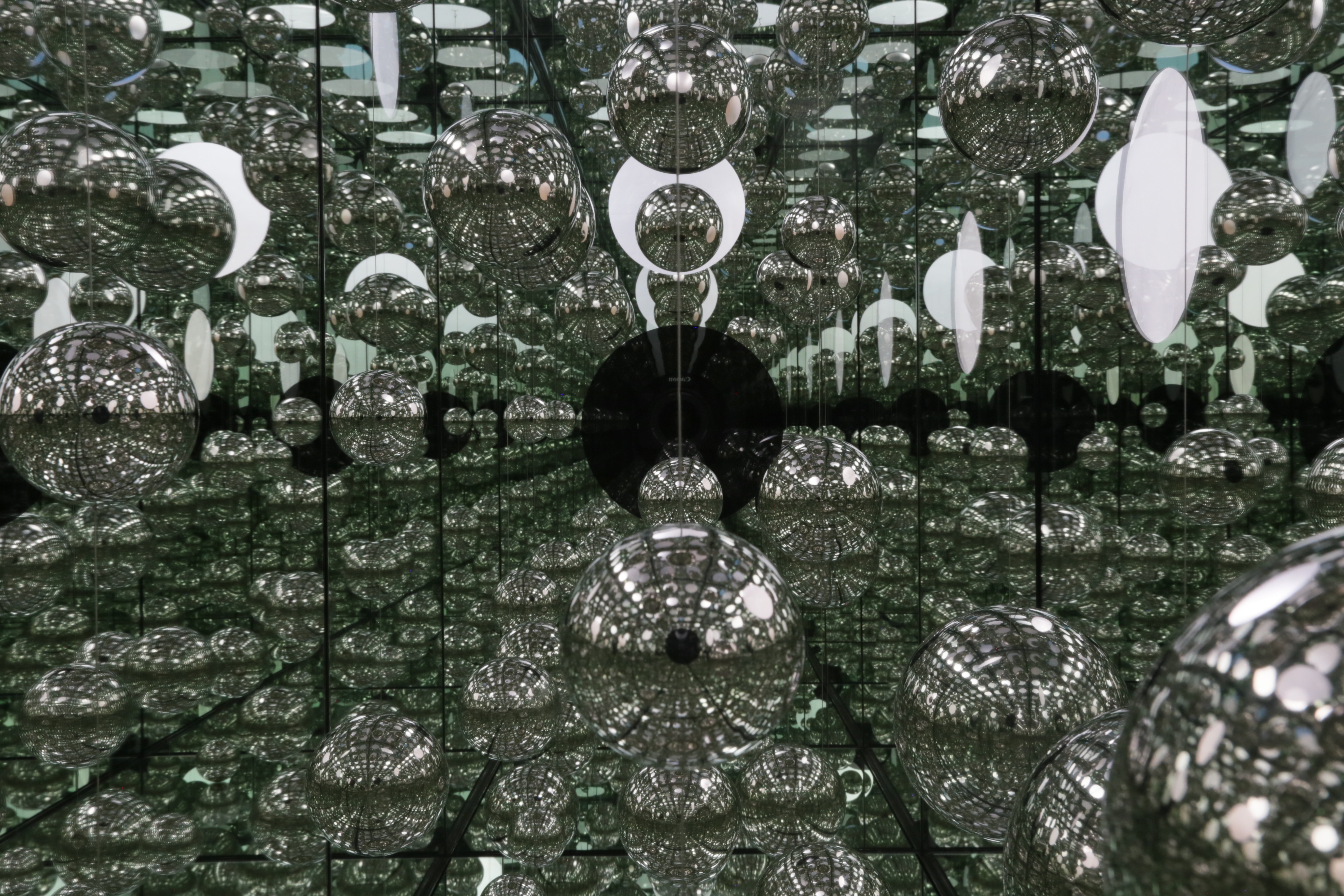 "Today's world is marked by heightened anxiety connected to ever-growing strife between nations and individuals, and by elusive prospects to peace. In the midst of such turmoil, we must, as human beings, be ever more vigilant and determined to build a better world through strengthened cooperation," Kusama declared ahead of today's opening. Her worlds might transport you, but they're created firmly in the context of Planet Earth, hence the optimistic name of her new show.
"I deeply hope that the life I have led and the ideals and worldview I have advocated might help the young people of today, and generations to come, create a world where spiritual and material suffering in human life can be overcome," Kusama continued. "This is my sincere wish."
Yayoi Kusama "Festival of Life" is on display at David Zwirner in Chelsea from November 2 through December 16, 2017.