Photography Mitchell Sams
tom ford brought sexy back (again) for spring/summer 18
The low-slung pant returns, along with in-your-face glamour.
Photography Mitchell Sams
For Tom Ford, the man who brought full-frontal nudity to Gucci's 90s advertising, his shows are as much about what the models are wearing as what they're not wearing. For his powerful, superglam show for spring/summer 18, a casual approach toward shirts and pants was just the start. There was also a heated return to early-2000s glimpses of glistening hip skin and sternum bone. And most refreshingly, a Studio 54-worthy gaggle of nearly-naked male models serving drinks afterward.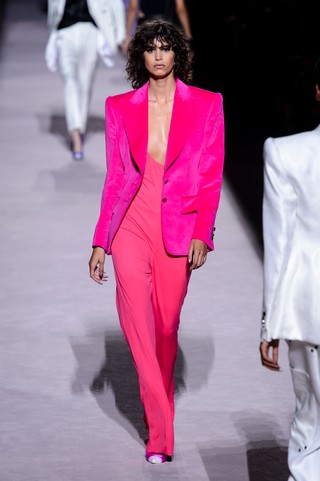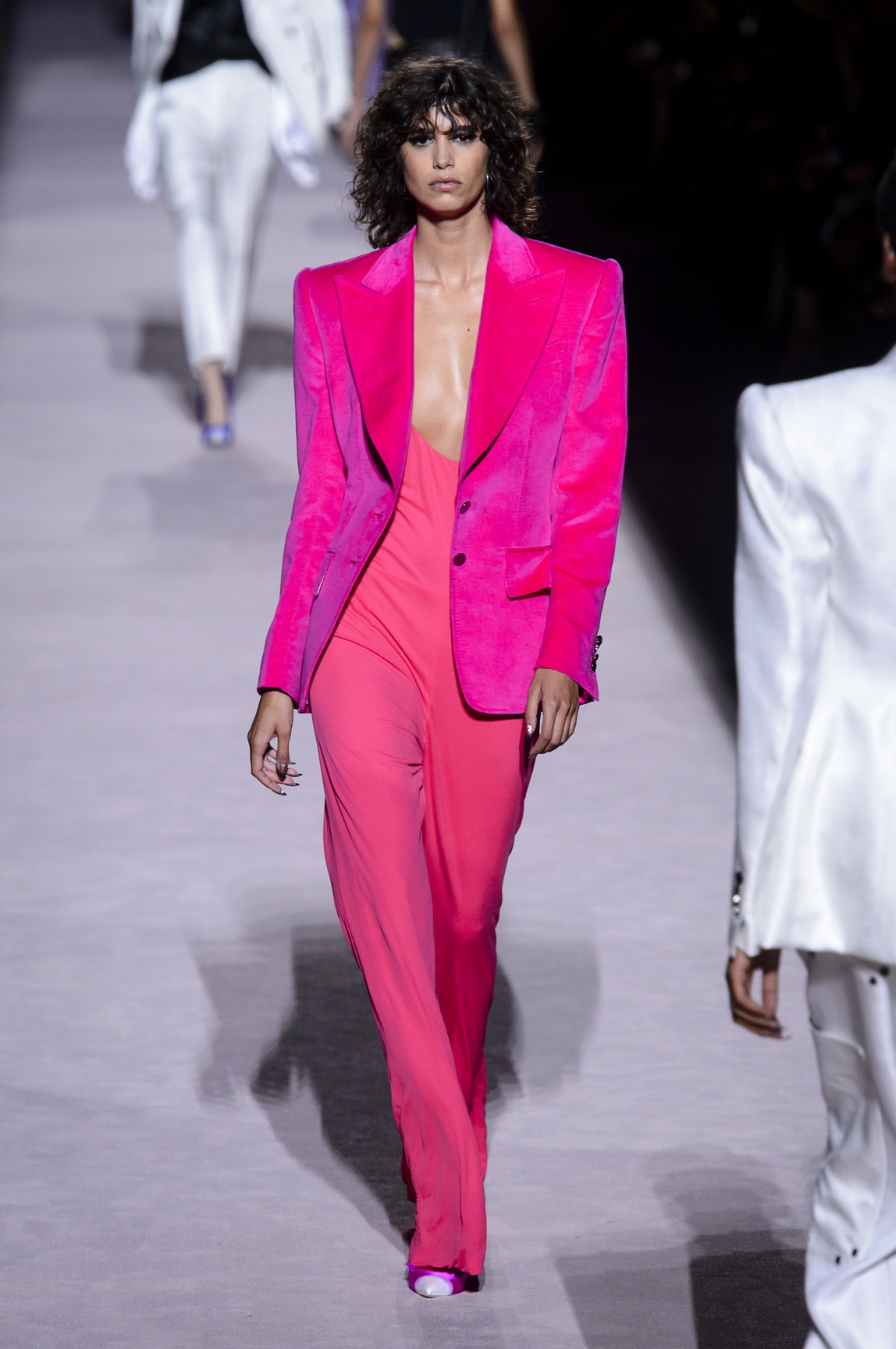 Blatant, literal glamour is Tom's seductive approach to fashion. In his world, Cindy Crawford and Julianne Moore pose in full sequins on the lushly carpeted hot pink step-and-repeat straight out of Barbie's Dream House. Chaka Khan fans herself with a fan that says "Chaka", because, well, wouldn't you? Fabrics are luxe and often extremely shiny. Shoes are always stilettos.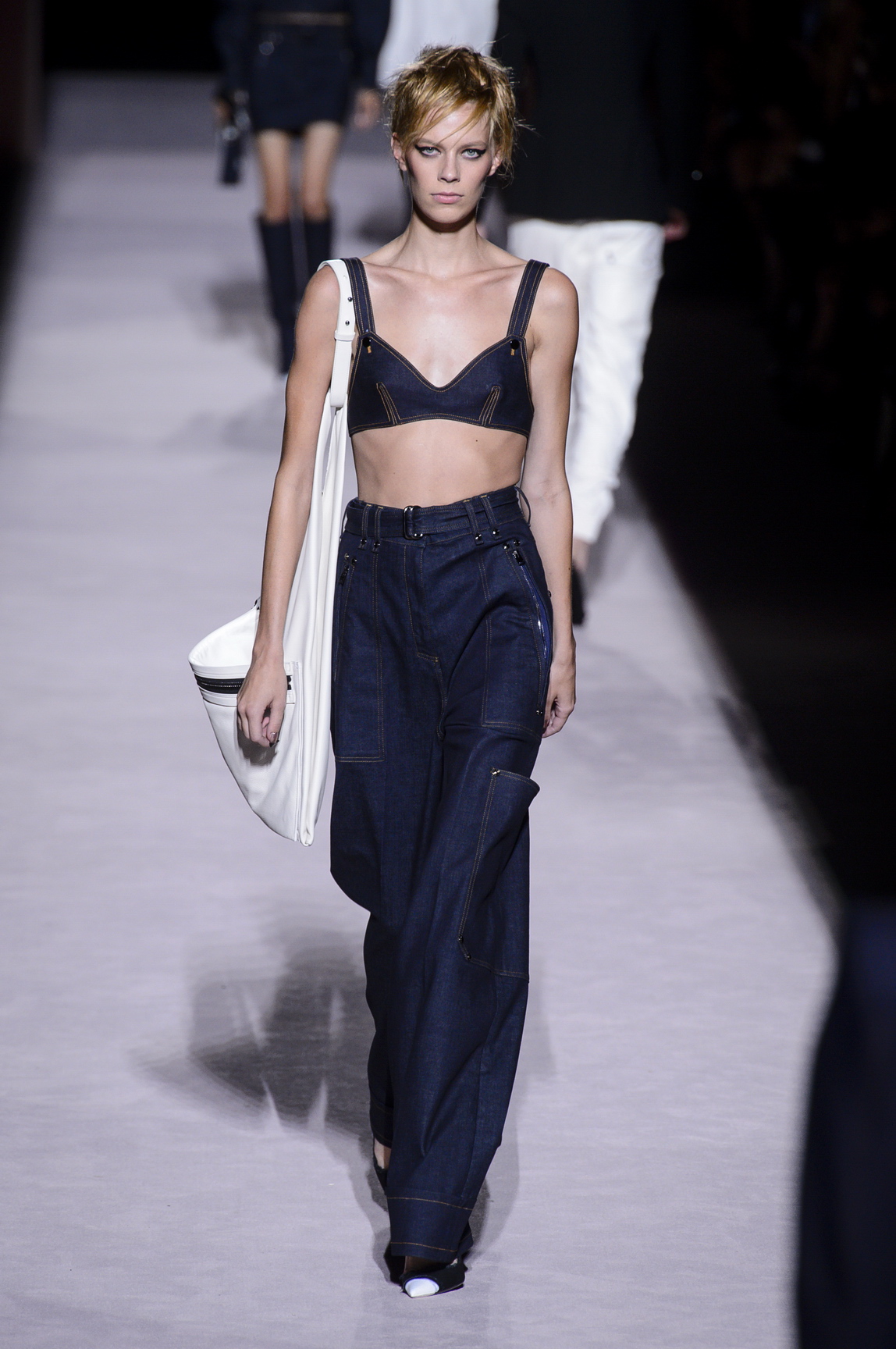 The biggest stylistic shock here was the return of the low-slung pant, which clearly harkens back to Nicolas Ghesquière's decade-defining spring/summer '02 show with its slouchy cargo pants and sparkly going-out tops. In a fashion moment that likes its belly buttons covered, Ford proposed a more insouciant way of dressing. Some pants dipped so low as to reveal hip points jutting out from high-cut bodysuits. The message was: be more Britney, if you dare. There's a sense of humor here.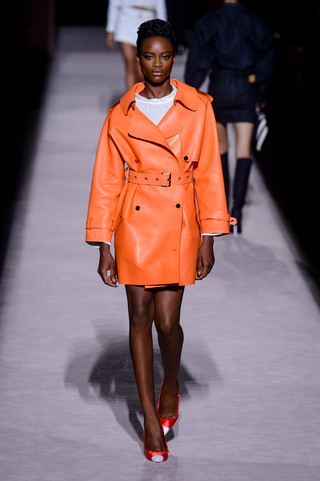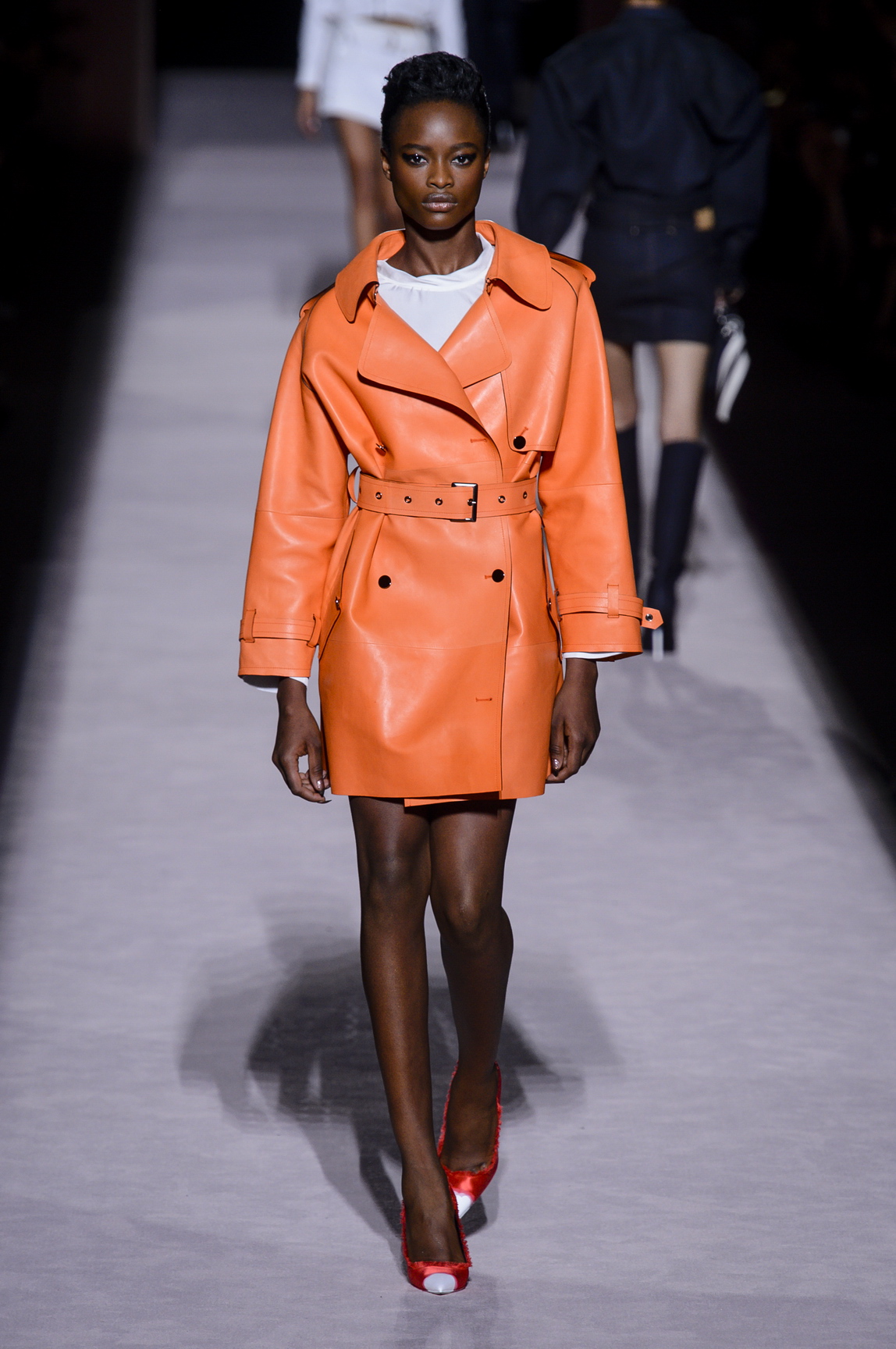 In addition to his masterful sequin work (Binx in blue!), at this point the stuff of legend, Ford's pieces felt strongest in black. Mica Argañaraz in a new, smooth view on the tuxedo was pure elegance. The cut of her modified smoking was straightforwardly strong. Kendall Jenner, in a one-sleeved ruched black gown and shaggy bob, looked a lot like Kris in her more OTT O.J.-era outfits. Joan Smalls wore a look combining that tux (as a bolero) with a gown: an uncompromising statement that works perhaps better for a director than an actress.