portraits of chinese twins recreating their most intimate childhood moments
At 16, photographer Greg Lin Jiajie moved to New Zealand, while his identical twin brother remained in China. Here, they return to the place of their childhood, in an attempt to bond after years apart.
Greg Lin Jiajie
When people look at identical twins, they automatically assume that they're the same just because they look similar. The next thing they notice is the differences in between. For me, the similarities and differences in twins just indicate life in different directions, even though most twins -- being born on the same day, starting their life in the same place — could end up having two completely different lives.
I have an identical twin brother. As we both grew older, our lives were never the same again. We had different friends, went to different schools. At 16, I eventually moved to New Zealand, then the UK, while he remained in China. After having been apart and living separate lives, influenced by different cultures, we now speak different with accents. And although we're still the same height, and the same body shape, nowadays it's much easier for people to tell us apart.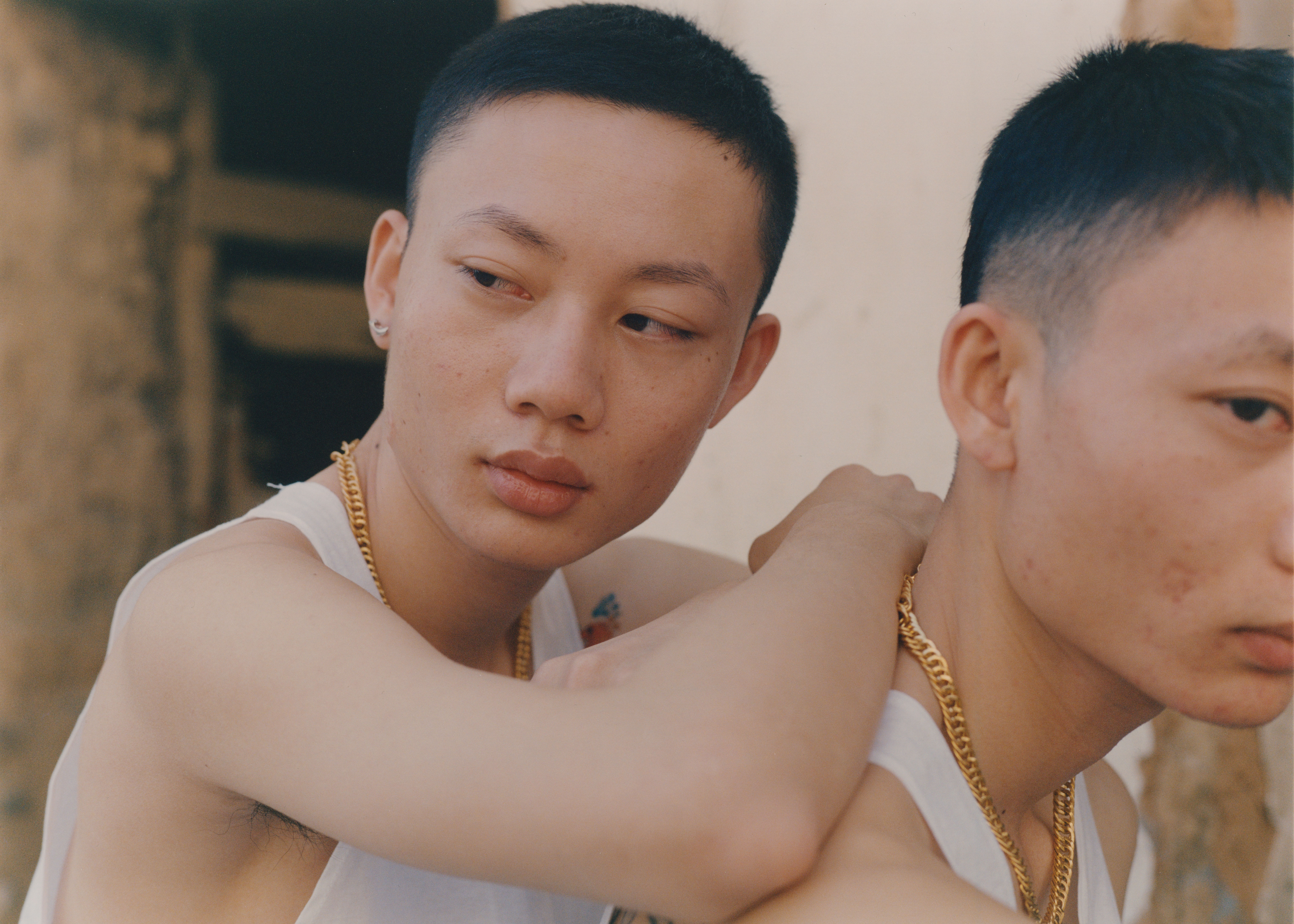 In this photos you see here, I went back to the city of Longyan in China, where myself and my brother spent most of our childhoods together. I had the idea for the project when I was going through old photographs from my family album, and found an image of me and my twin. Below it was written '⾦⾊童 年' [literally "golden childhood"]. It reminded me so much of how great my childhood was, spending endless summers at our grandparent's house in the countryside, with my best friend.
Back then, with China's one-child policy, people thought we were lucky to have two kids at home and not feel lonely. But we had our own struggles. When we were little, my mum used to dress us up in the exact same clothes. I remember we both absolutely hated it; as if it was not clear enough that we were identical twins! Having my twin brother around, I definitely didn't feel lonely, but because I had someone who looked the same as me, people would stare at us on the street, ask all sorts of silly questions. They'd compare us both, make up their own assumptions about one by judging the other, or the moment they'd find out either of us had a twin, all their attention would point to the other.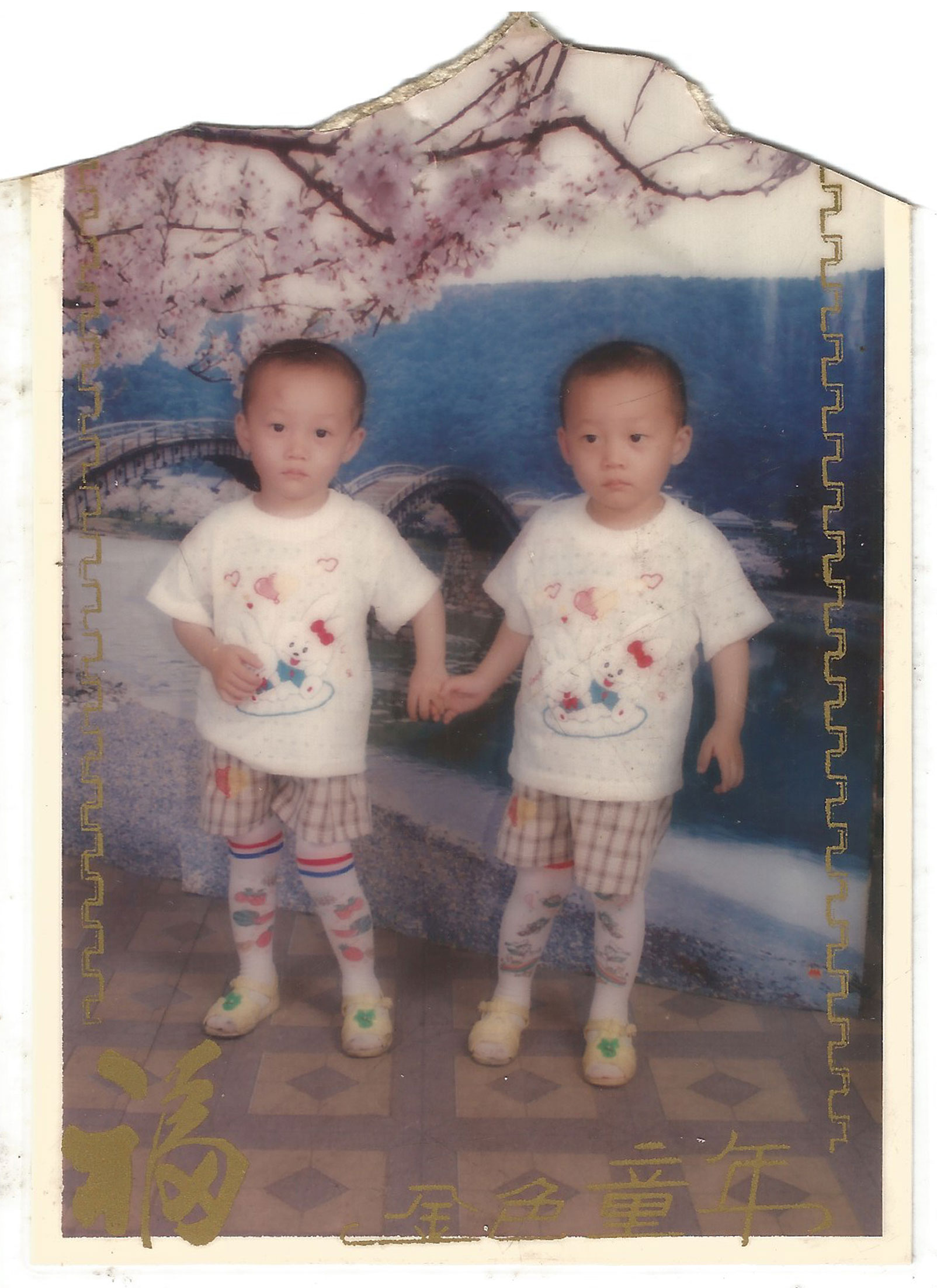 By the time I was about 13, I began to really try and separate myself from him. I wanted to have my own clothes, hobbies, music playlists, and of course my own friends. After I moved to New Zealand, at one point, I even stopped telling people that I had a brother. A lot of people don't understand that, but for me at least, I was tired of being seen as one' or being seen as 'one of the two' when all you were trying to do was to be your own person. As we grew older, while I was trying so hard to be seen as just myself, we drifted apart.
Years after, I finally reached a place in my life where I was happy with who I was, and definitely no longer scared of how people see me as anything less than myself. Shooting this project was not only for the pictures' sake, but to retrace my journey growing up with my twin brother. I wanted to recreate the best moments with him from my memories, and of course to bond with him once again.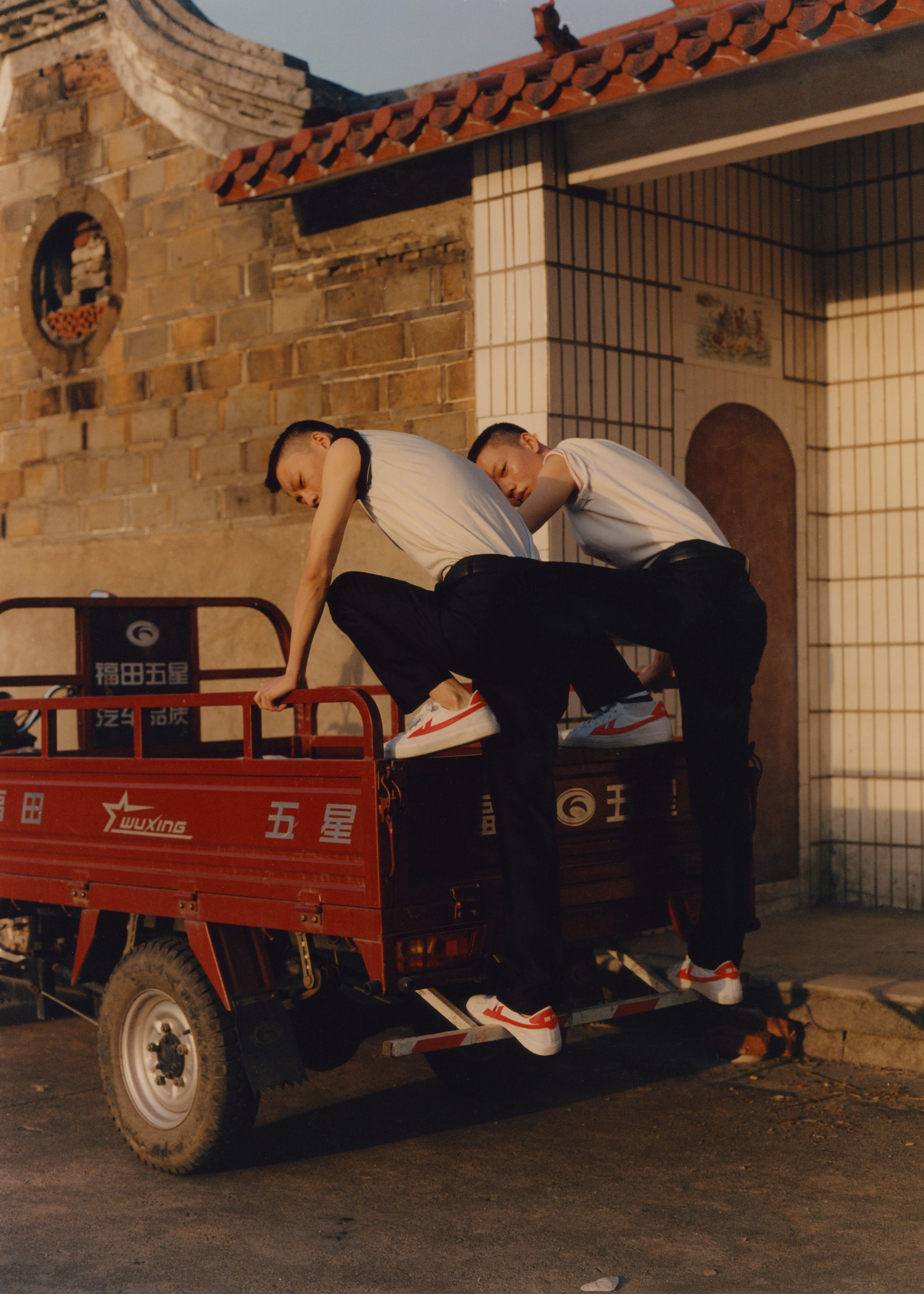 People always ask, do you ever feel the other one's presence or share emotions or anything like that? I never, but this time around, somehow I felt completed. Shooting this project back home was definitely one of my happiest times in my life and from it I realized how different we are now as two individuals. Even though we look very similar, it was very interesting to get an insight on his life and his thoughts on things. I am very happy with who I am now and, of course, I am proud of who he is.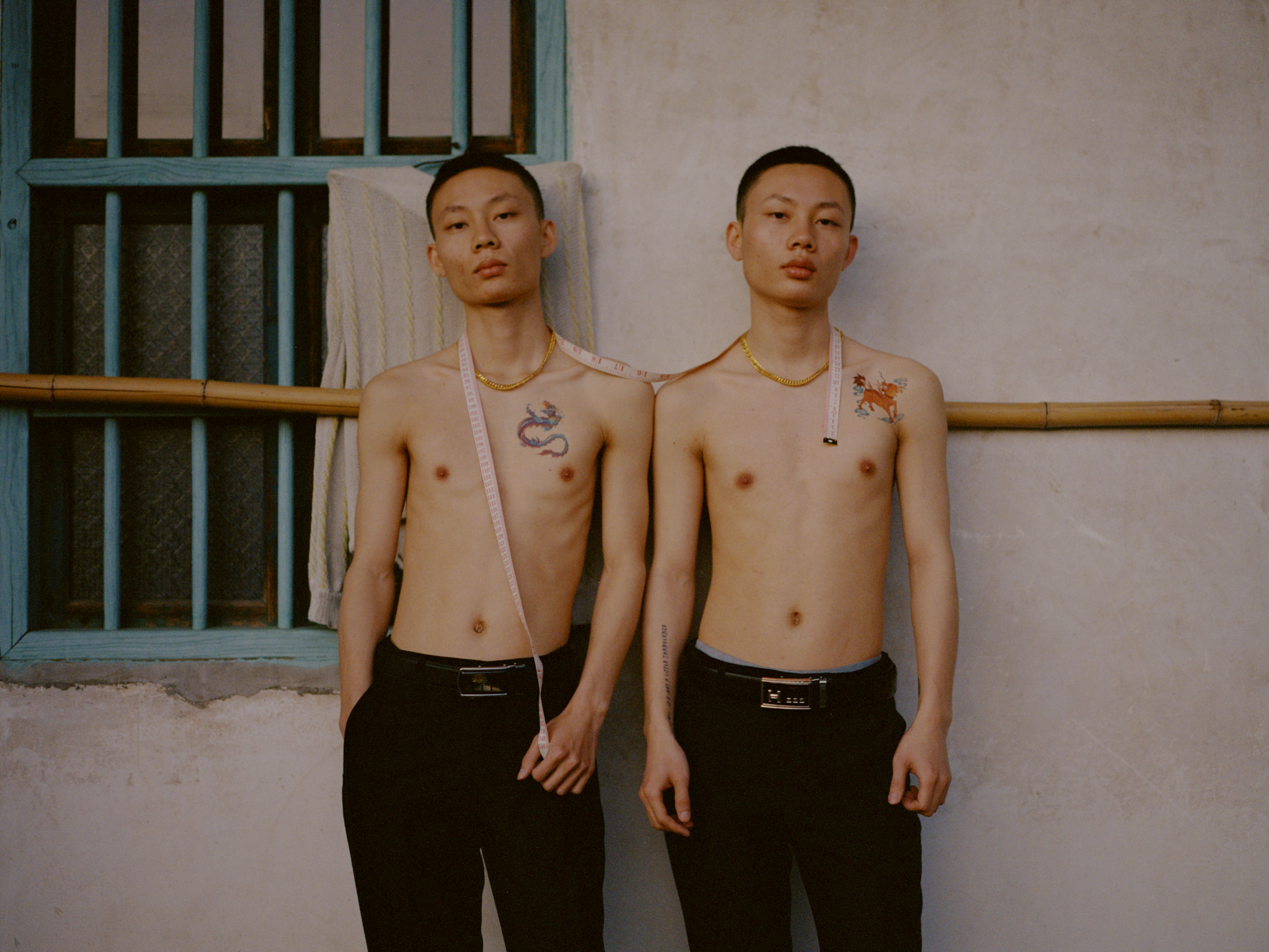 Credits
---
Photography Greg Lin Jiajie
Styling Yun Nam Ho
Special thanks Lin Jia Hao, Xie Hong Li & Lin Qiang Bin
This article originally appeared on i-D UK.