kaia gerber is the youngest face of ysl beauty
Glittery eyeshadow aside, she's peaking this season.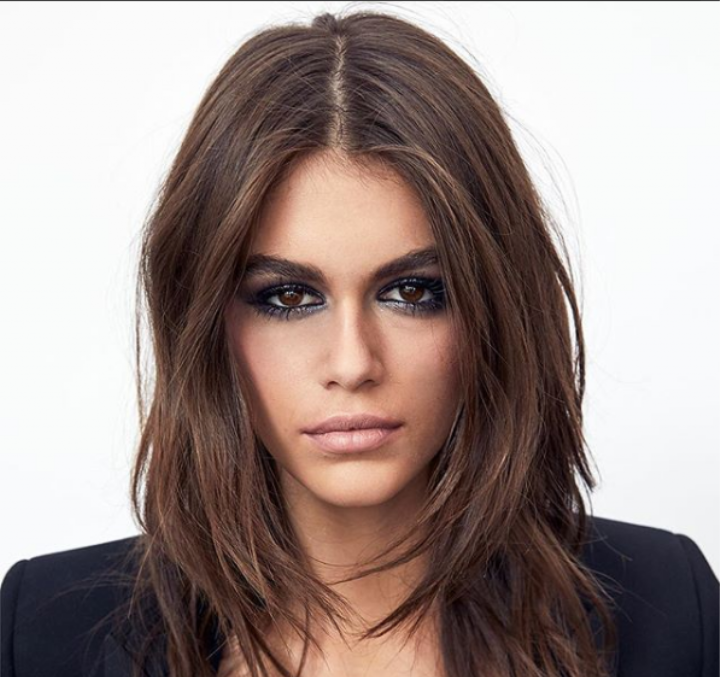 In the months since Kaia Gerber covered i-D's New Fashion Rebels Issue, the model has racked up countless campaigns, including Calvin Klein, Chanel, and Daisy by Marc Jacobs. The model of the moment is also amidst her busiest runway season yet. Her latest accomplishment? Gerber will follow in the footsteps of Zoë Kravitz as the new YSL Beauté makeup ambassador.
The news was announced just this morning on Instagram, shortly after Gerber walked in Stella McCartney's Paris show, with a series of smokey eyed, sultry photos by YSL's global beauty director Tom Pecheux. The 17-year old model will also be the brand's youngest face. "I love the DNA of a brand that is so subversive, while being luxurious and cool," Gerber told WWD. Gerber is having an excellent spring/summer 19 season, it seems, walking for Prada, Versace, and Valentino (where she sported an extraordinary glittery eyeshadow). At YSL, she closed part one of Anthony Vacarello's show, which took place in a shallow pool under the Eiffel Tower. Evidently however, Gerber is cognizant of the responsibility to young women that sits on her shoulders — how could you not be, when your mother is one of the most iconic models of all time, yet has seemed to maintain her sanity.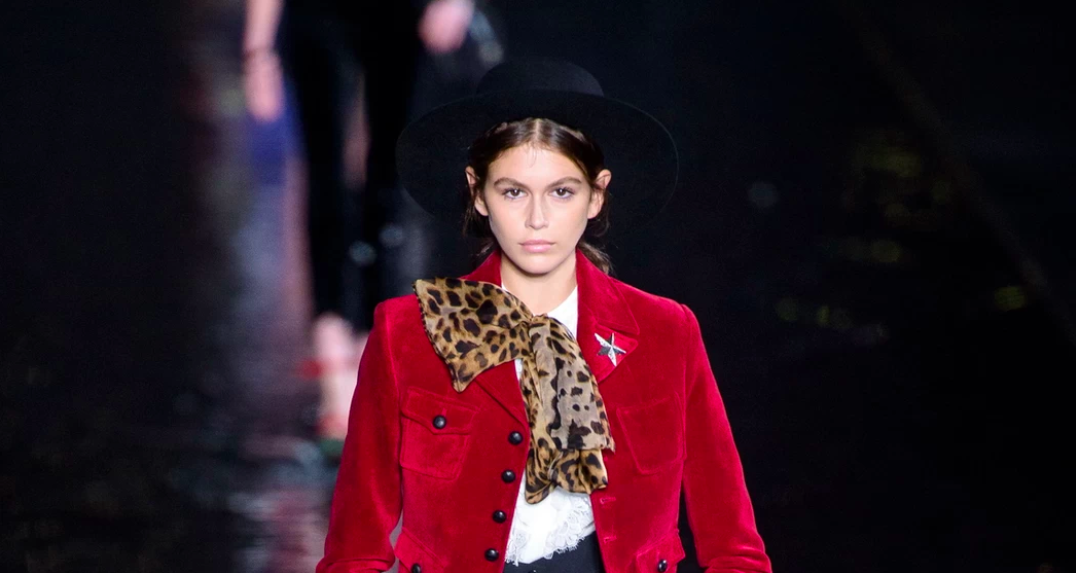 "I think these days, everything you do has to be measured with a degree of responsibility," Gerber said to WWD. "If there are people who view me as a role model, I really hope to be able to create positive images and messages that inspire others to feel confident about the way they look, to look after themselves and basically be kind to themselves."