Photographer Anthony Espino
the german designer bringing convertible cool to los angeles
Styling artists like Kelela and Peaches, Desiree Klein's eponymous ready-to-wear line is defined by a penchant for transformation.
Photographer Anthony Espino
Somewhere along the sartorial spectrum between practical and playful exists Los Angeles ready-to-wear designer Desiree Klein. The hallmark of German-born Desiree's eponymous brand, stylized as DESIREEKLEIN, is an easy but clever convertibility. Tightening hidden drawstrings creates ruching at the neck or waist, a deceptively simple skirt morphs into a statement piece, boxy frames give way to contoured shapes. By making subtle interventions — a cotton drawstring here, a few silk ties there, throw in a detachable collar for good measure — she lends complexity and structure to otherwise minimal and uber-wearable pieces. Scouring for the perfect day-to-night looks? Look no further.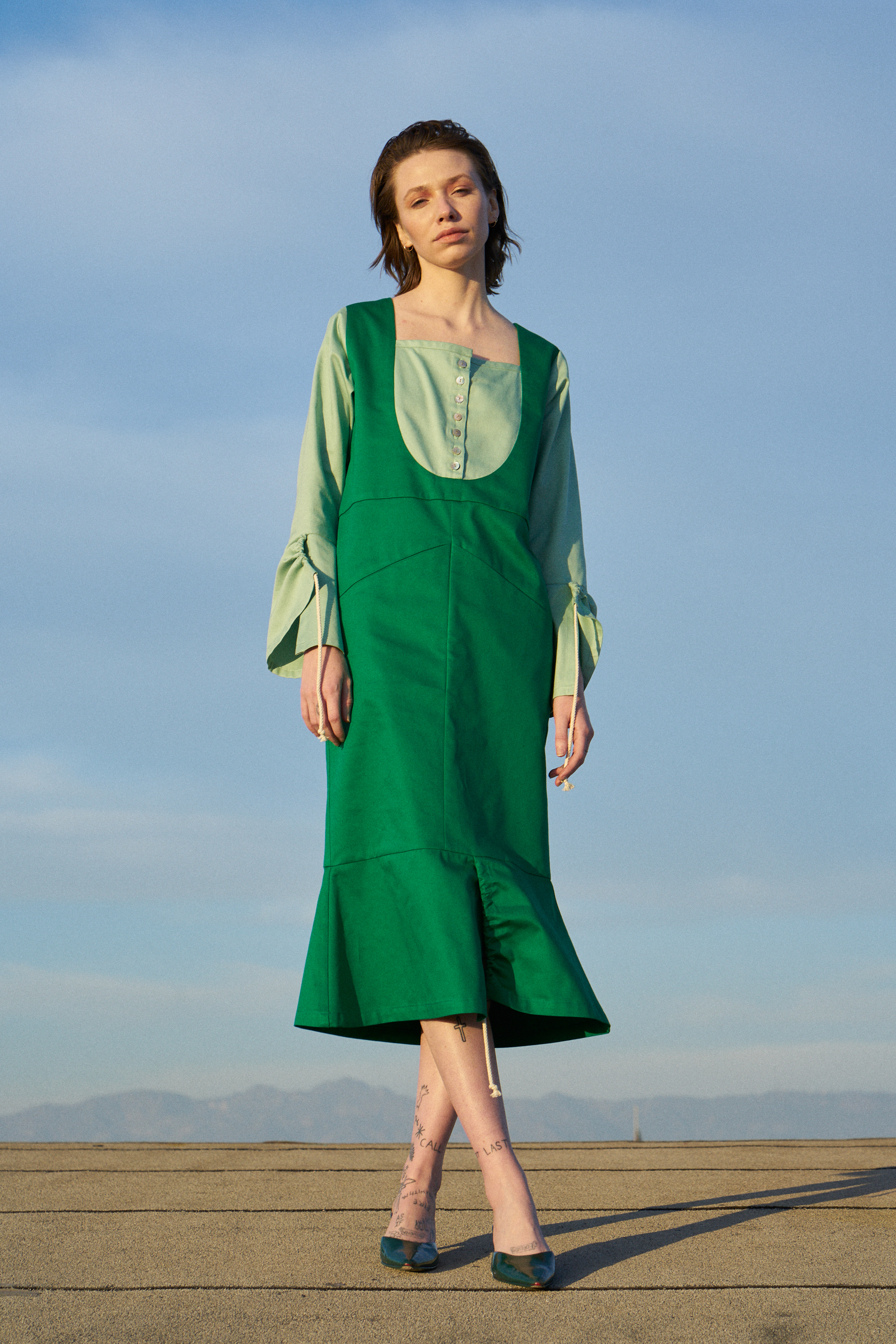 Desiree began making clothing in the late 90s while studying product design at Amsterdam's Gerrit Rietveld Academie, but it was after moving to Berlin in 2002 that she took on fashion design as a serious endeavor. Disappointed by the product and industrial design communities in Berlin at the time — describing the scene as "very rational" — Desiree turned to textiles initially due to their relatively low cost. "I continued making clothing mainly, honestly, because I had a sewing machine at home," she explains. "And, you know, buying a couple yards of textiles is pretty cheap. I started doing stuff for fashion week there, and then I met these Japanese distributors at one of those events. And they were like, 'We want to show your stuff in Japan,' and I was like, 'Oh! Sure! Why not?' And that's how it started: I only worked with Japan in the beginning. It's all really just learning by doing."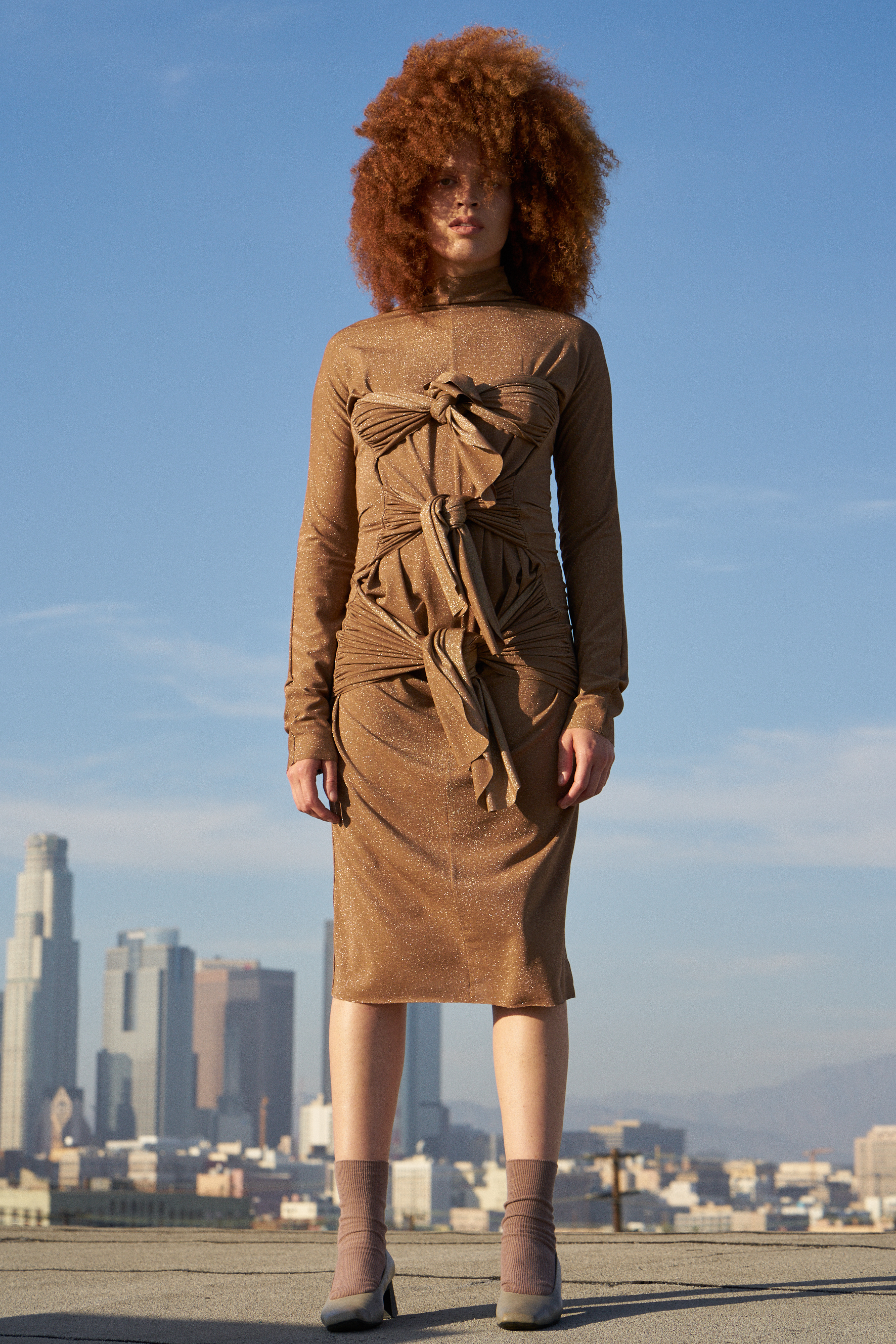 In 2003, still heavily influenced by her background in product design, Desiree officially launched her namesake brand. Her conceptual practice is firmly rooted in the experimental Berlin underground of the early 2000s. Lauding innovative designers like Yohji Yamamoto, Jean-Paul Gaultier, and Comme des Garçons as early inspirations, she came up alongside fashion-driven, textile-based German artists and collectives like Bless and Honey-Suckle Company. During her time in Berlin, Klein operated a gallery space and, along with her husband, Canadian-born singer-songwriter Mocky, shared a studio with singer and performance artist Peaches. "She has tons of ideas," says Klein of her previous studiomate. "She's a fountain of youth and energy. She would just come over and tell me about an idea she had, and a couple of hours later, I could show her a first sketch of it." Since then, Klein has styled for numerous big-name musicians, including Peaches, Feist, and Kelela.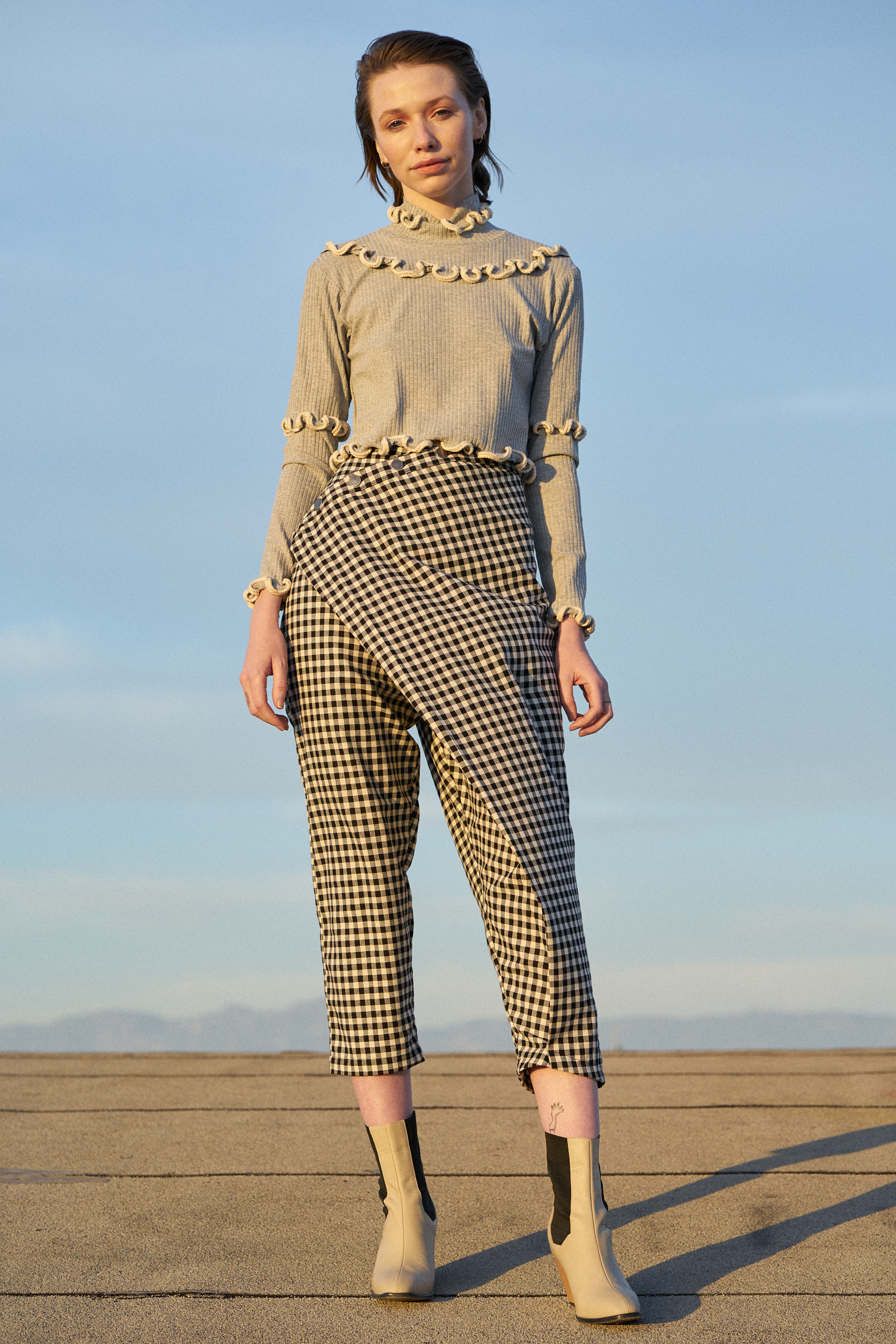 After spending nearly a decade in Berlin, Klein moved to Los Angeles in 2011. The move marked a shift in her work from being primarily concept-driven to operating with a more advanced business acumen. "My crowd in Berlin: they're artists. Talking about money or making money is almost a bad thing. And here, it's much more business-driven. So now I feel like I'm learning more about the business side of it." The sheer access to a wide range of textiles and suppliers in Los Angeles — as opposed to what she was accustomed to in Berlin, has given Klein the opportunity to experiment with a variety of fabrics and color combinations.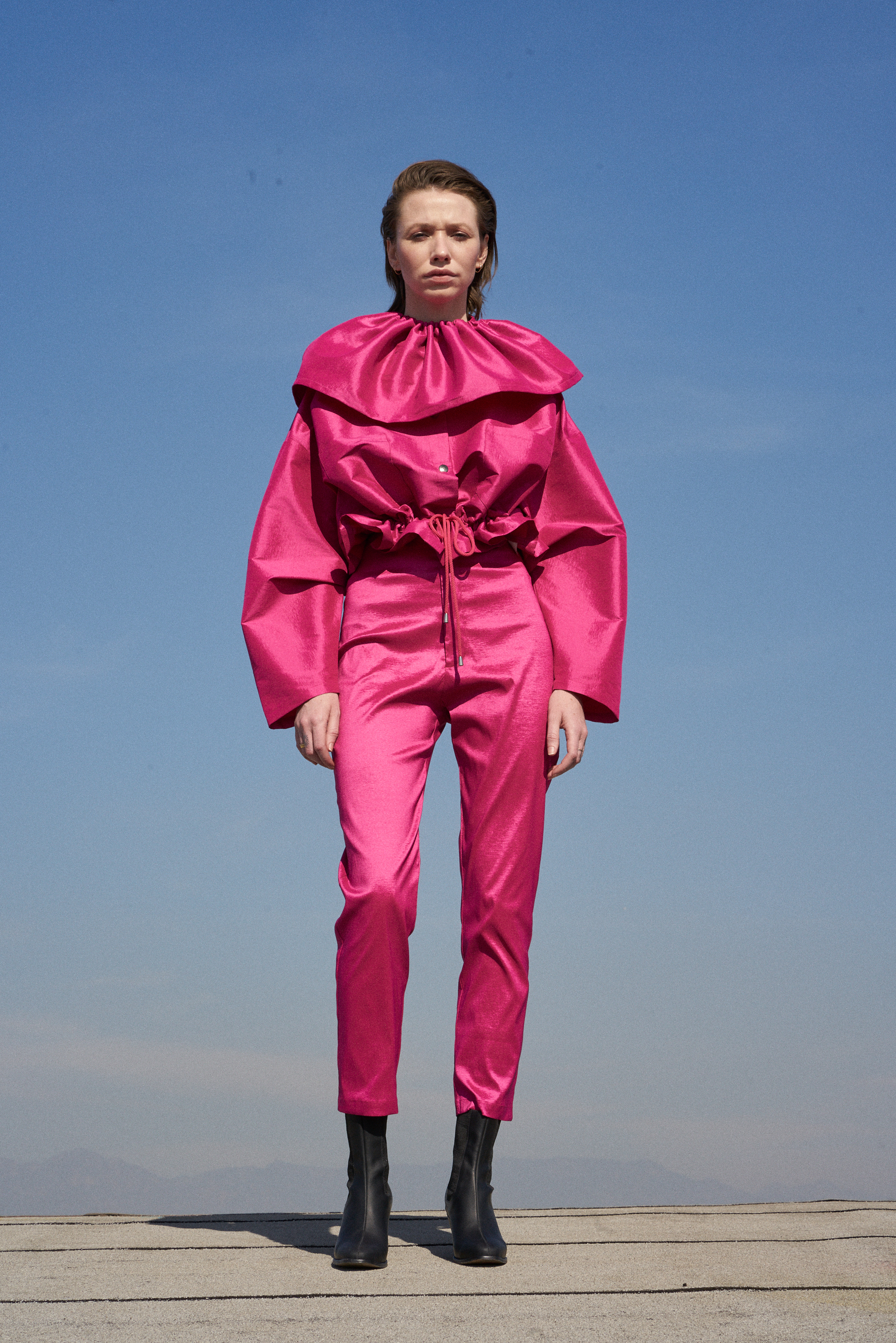 Klein recently unveiled her Fall-Winter 2018 collection as part of Garmentory's booth at the New York Capsule Show, an annual trade show showcasing the best of up-and-coming design from around the globe, and it is perhaps her most daring body of work yet. Over the course of her past few collections, she's begun to inject bright colors into her designs, and this series marries neutral browns and grays with beautifully saturated jewel tones. Highlights of the collection include a calf-length camel coat hiding a contrasting pink satin lining; a boxy full-body magenta look, cinched at the waist and finished with a large, detachable collar; and a gray, plaid midi-dress that cinches along the center of the torso into a delicious cocoon.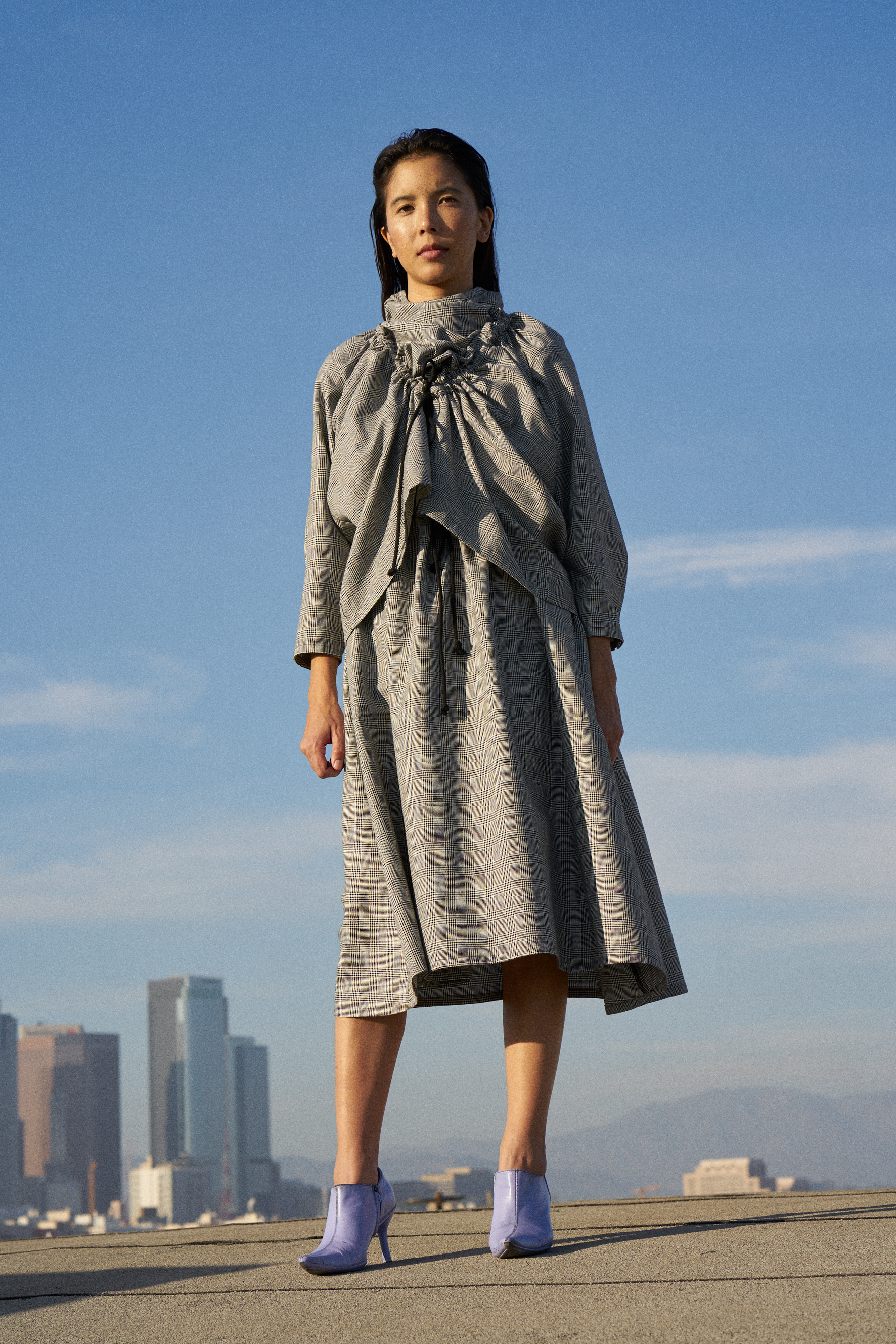 These days, Klein constructs her samples by hand from a studio in Los Angeles's Little Armenia neighborhood, and she notes that much of her inspiration stems from the process itself. "I never really intended to be a fashion designer… When you really boil it down, for me, it's about doing something with my hands. I do love to make the samples myself — it's an important part for me." The studio also operates as a boutique, DESIREEKLEINSTORE, offering pieces from Klein's collection, as well as on-site fittings and alterations.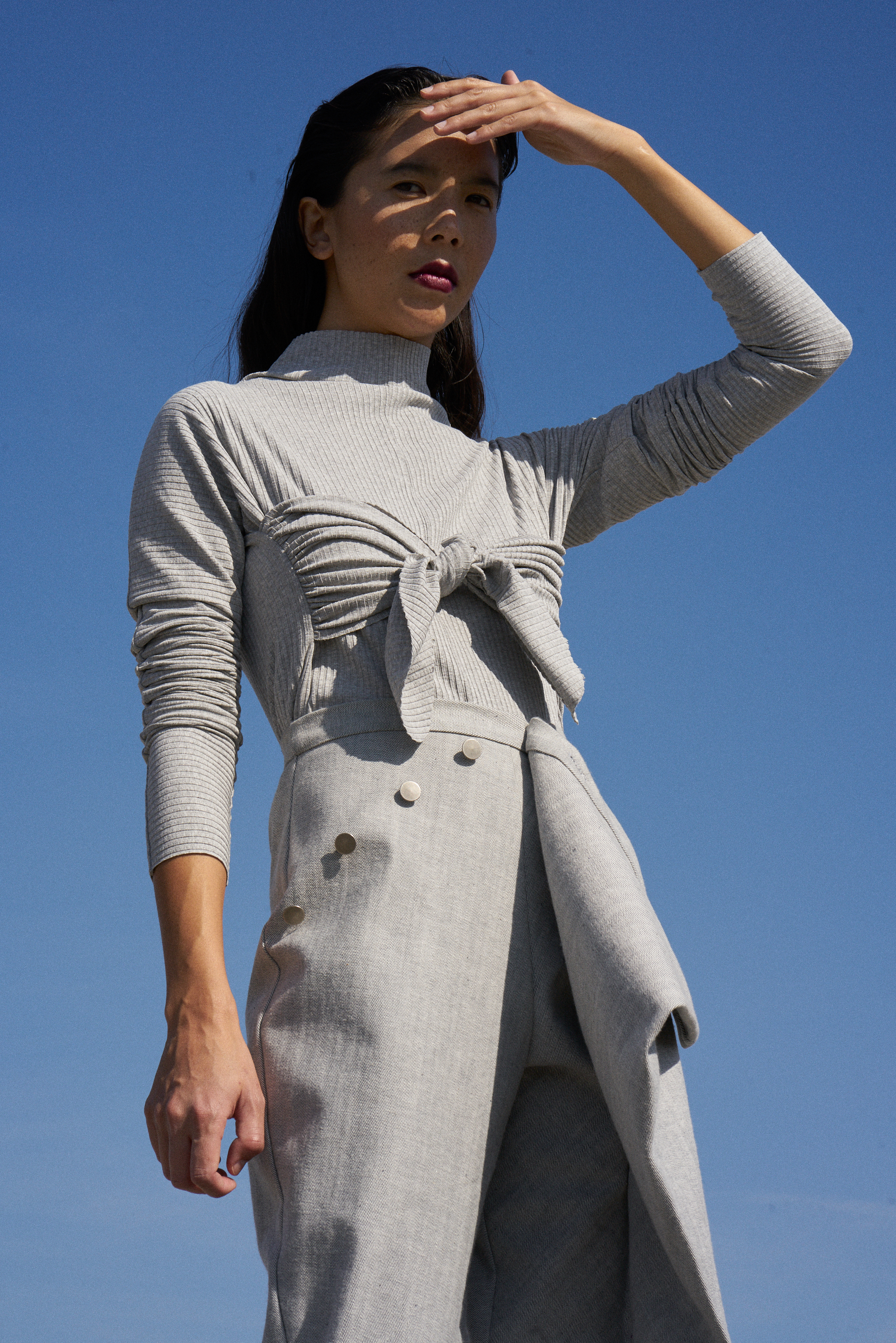 "It's just ideal for modern life," says Klein, when asked why she chooses to create garments that are so easily adjusted and transformed. "I feel like I just run around all day — I hardly go home. So I need options that I can put on in the morning, but then I can adjust it in the evening to maybe more, like, going out. I also like that you can change the look of it very dramatically from very minimal straight lines to very abstract. I see a few clients and they do stuff with the garments that I didn't ever think about. I definitely love that about it, too: people interact with it and they put themselves in it."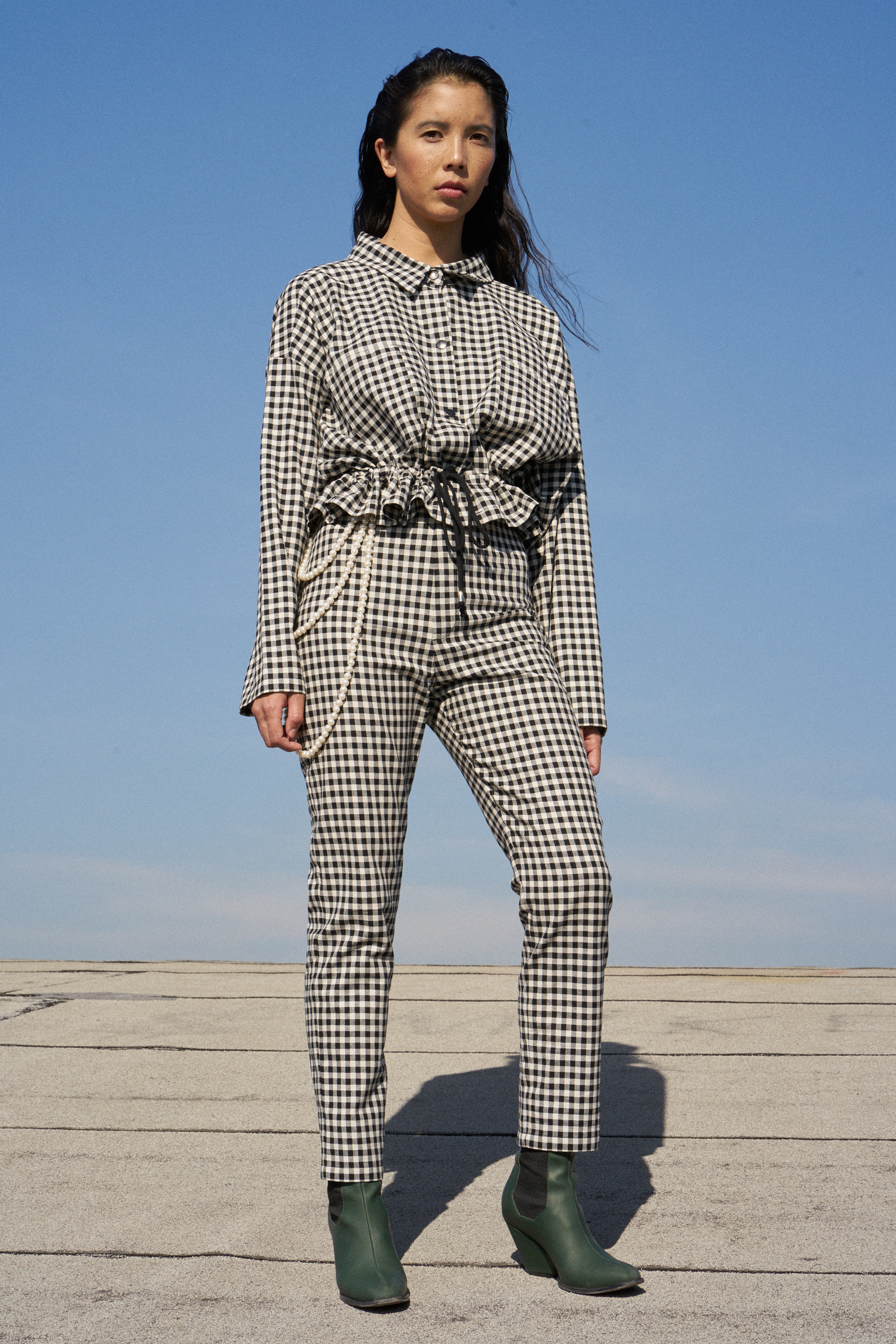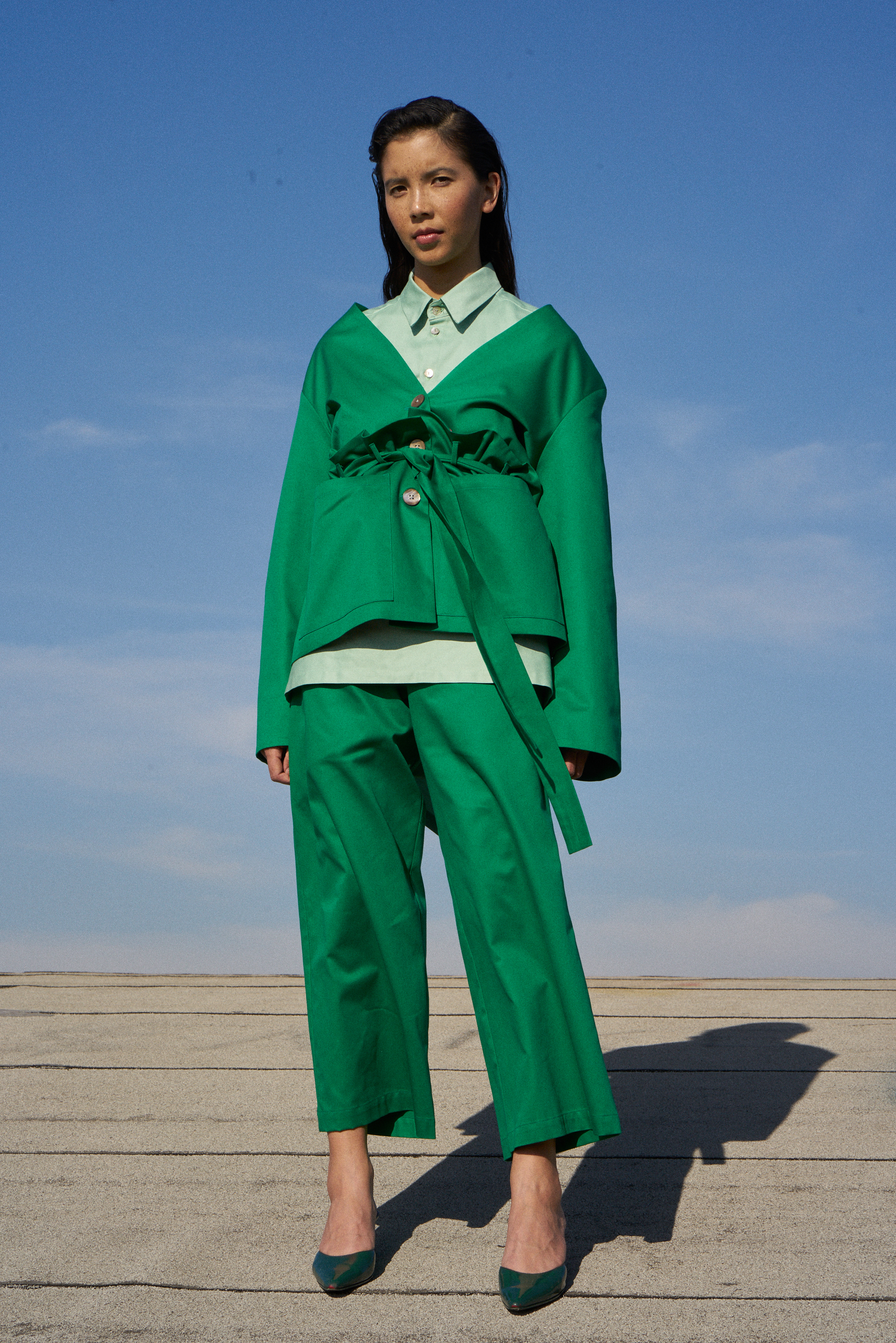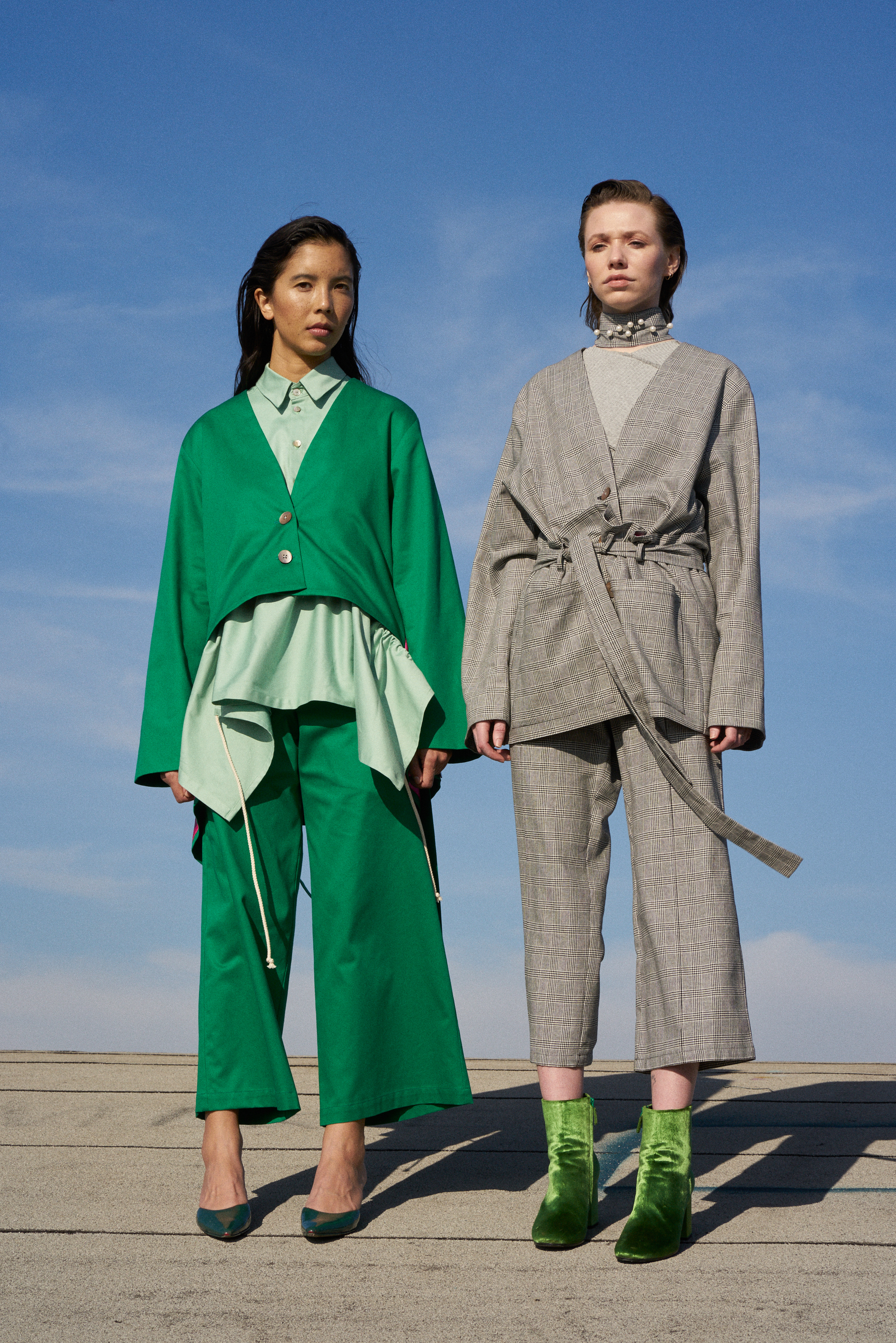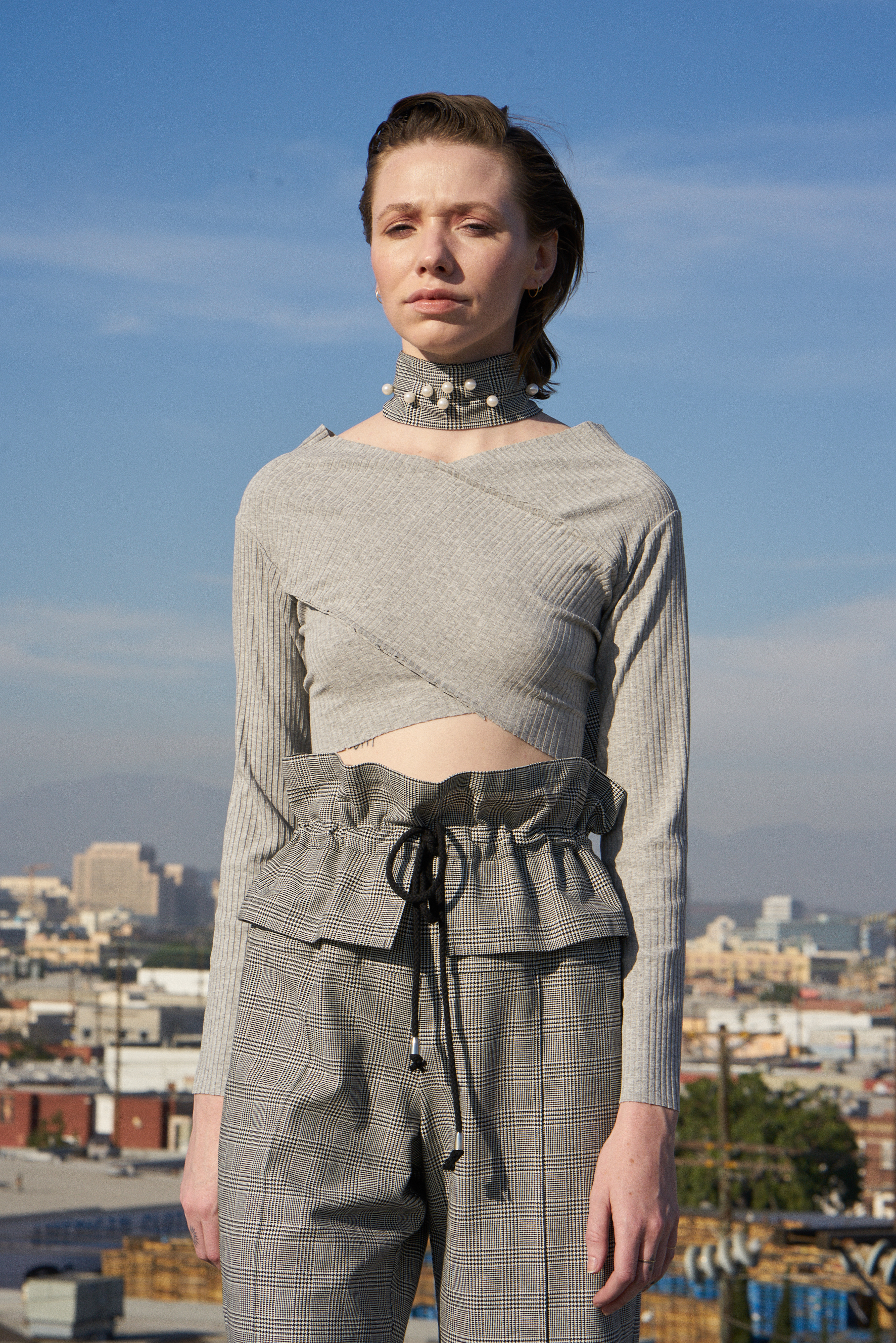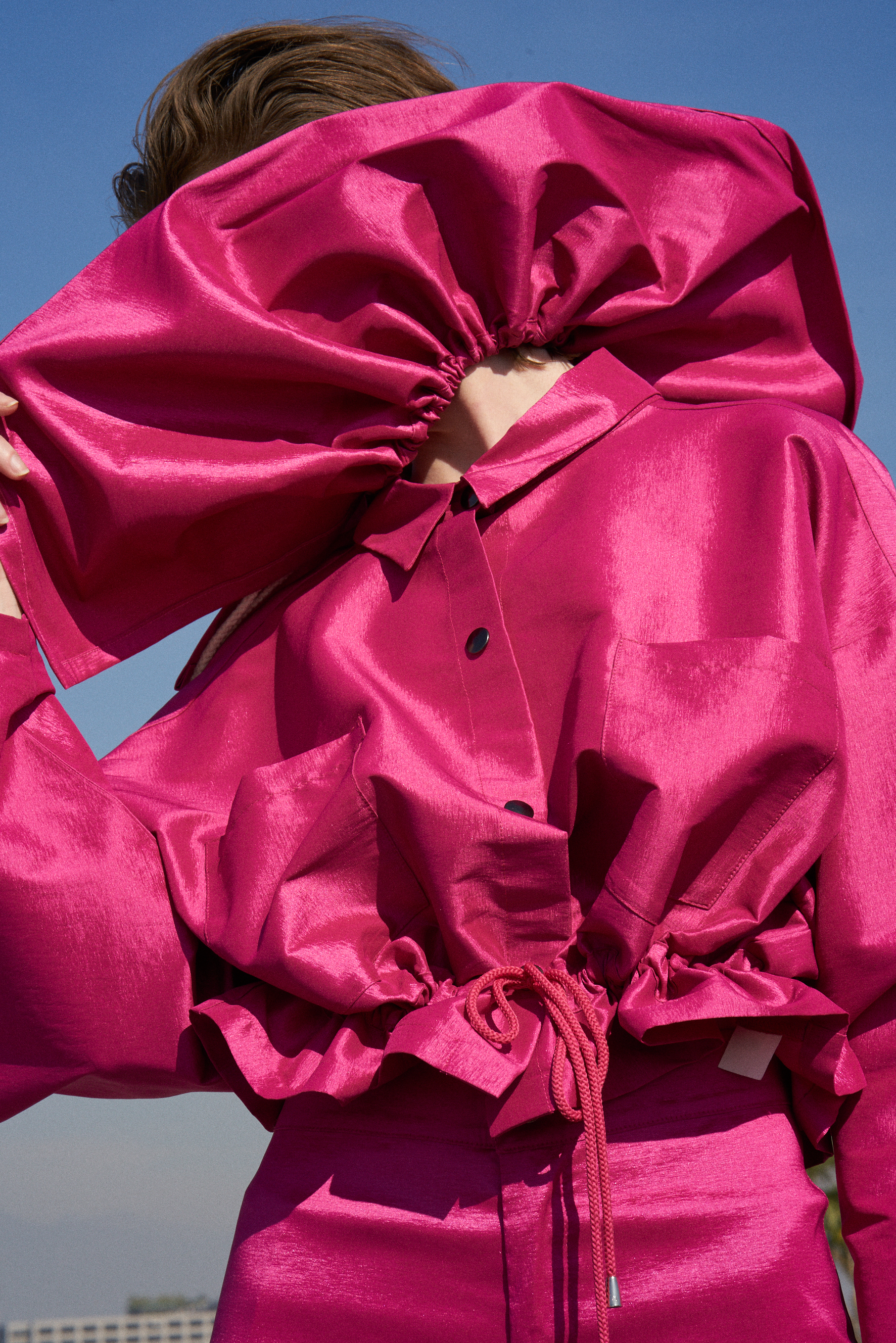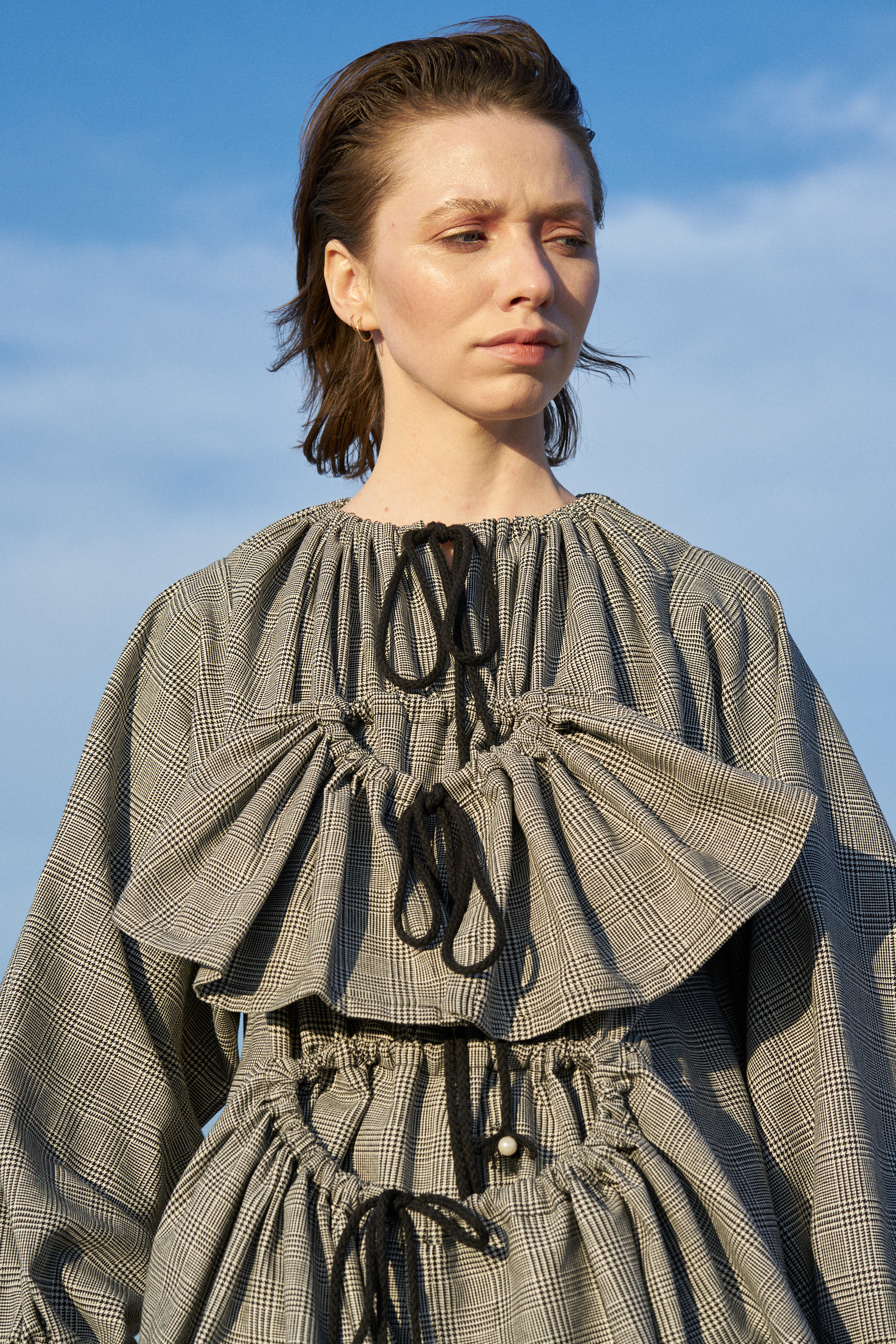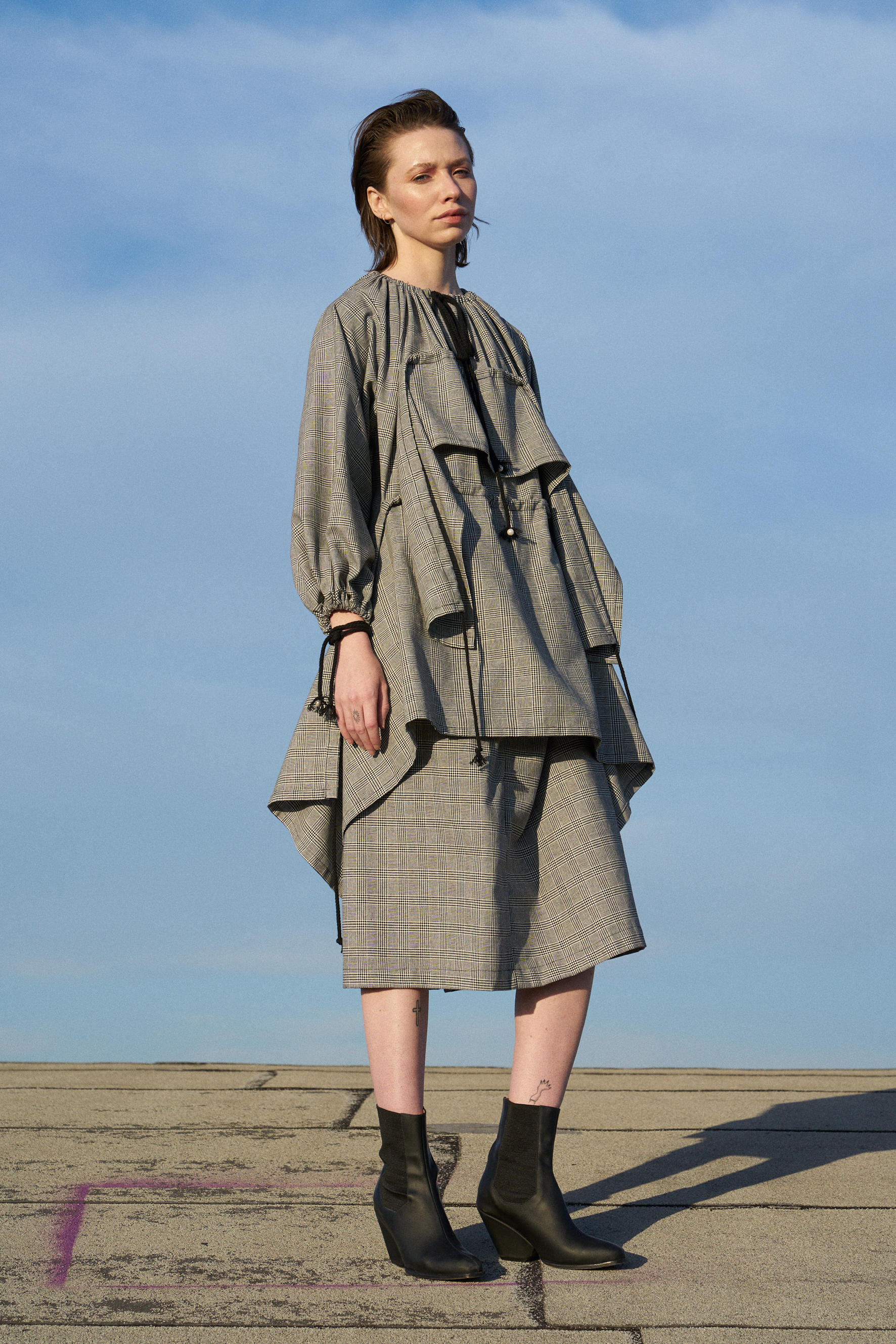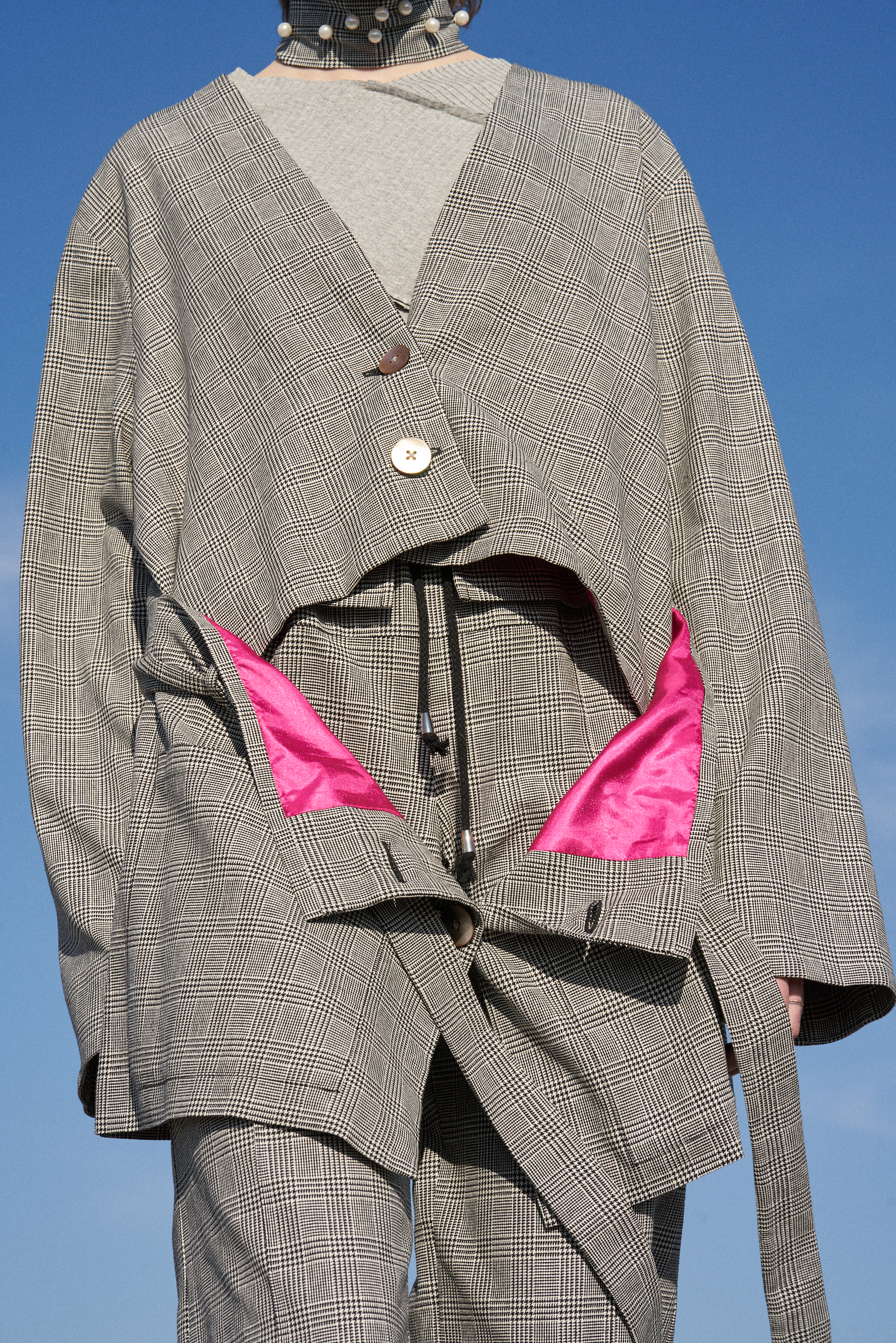 Tagged: