'charlie and the chocolate factory' is now a live concert starring finn wolfhard
Presented in pungent Smell-O-Rama!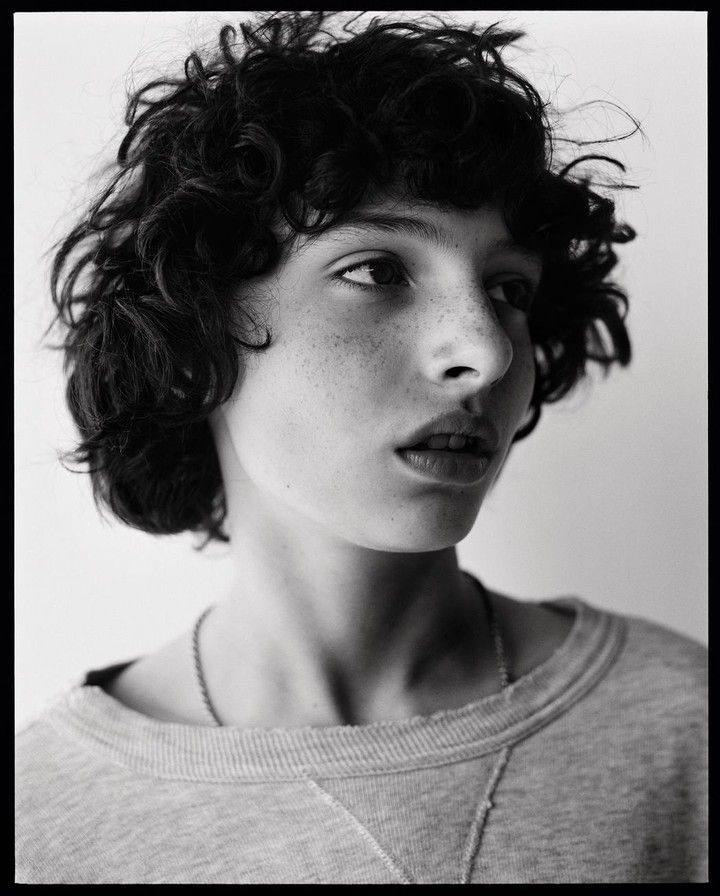 Photography Matteo Montanari, The Acting Up Issue, no. 349 2017
This article was originally published by i-D Australia.
A live show of Charlie and the Chocolate Factory is coming to the Hollywood bowl, with Stranger Things's Finn Wolfhard set to play Charlie. John Stamos will star as Willy Wonka, and the roles of the many Oompa Loompas have been condensed into just one, played by Weird Al Yankovic.
Variety reports the show is being presented with a version of Smell-O-Rama, the gimmicky 60s technology originally conceived to release bursts fragrance into cinemas during key on-screen moments. For this rendering of Charlie and the Chocolate Factory, concert-goers will be given personal Scratch-N-Sniff Golden Tickets to set the scent for each scene.
"We are mixing in film, live music, singers, dancers, effects and special guest artists to create an event that pays homage to the original movie but also delivers something that could only be experienced live," concert director Richard Kraft told Variety. "Our creative mantra for this show has been, 'Anything you want to: Do it.'"
Finn's a fitting choice for Charlie, given his music prowess. Remember that charming New Order cover from May? We know he's got some powerful pipes. Last month, the young actor told i-D "playing guitar chills me out," citing Mac DeMarco, Twin Peaks, Phoenix, White Reaper, and Post Animal as his favorite acts.
Finn also stars in the new adaptation of Steven King's IT, and there's season two of Stranger Things, which is due to hit Netflix next month. "If people think it won't live up to the hype," he teased to us, "well, it will."