spike lee is directing a show about a young black tech titan
'Archer' stars IRL whiz kid Chad Sanders as an entrepreneur developing a dating app.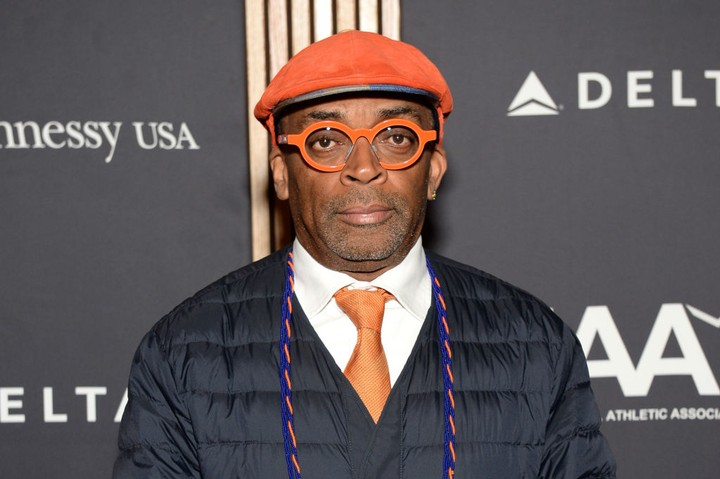 Photography Andrew Toth via Getty Images.
Silicon Valley's diversity problem has been well-documented, and Spike Lee is tackling representation in the tech world from his own Brooklyn stomping ground. The director's next project is a TV series about a young black coding whiz kid based on — and starring — IRL entrepreneur Chad Sanders. Variety reports that Lee is currently seeking a platform for the tentatively-named Archer, which features Sanders as a Brooklyn-based computer genius who develops the answer to all your terrible Tinder hookups: a dating app that can read sexual chemistry. The show will see Sanders travel between NYC, Silicon Valley, and Berlin.
Diversity on TV isn't the same thing as diversity in the top ranks of Google. But both are important, and the fact that Sanders is an actual coder adds a riveting facet to the show. According to Variety, he spent four years working at Google before becoming a partner at immersive coding school Dev Bootcamp. He then founded his own business development agency, Archer Genius Management, which inspired the show's title. The 20-something multi-hyphenate is also Archer's creator, executive producer, writer, and director (though Lee will direct the pilot).

Archer is currently being pitched to a variety of TV networks. Given the hype around Lee's Netflix remake of his 1986 opus She's Gotta Have It, we're confident it won't be too long before the show hits screens.