loved 'i, tonya'? here's what to see, read, and listen to after the film
i-D's moodboard for all the scandalous books and sequin-covered fashion looks to fuel your skating obsession.
Margot Robbie might not have been aware of this until a while after reading the script, but one of the most compelling things about I, Tonya is that it's based on a true story. The infamous 1994 scandal at the center of Craig Gillespie's biopic — in which Tonya Harding's boyfriend knee-capped her rival Nancy Kerrigan — has inspired many tributes before. (Brooklyn even has an entire museum named for Tonya and Nancy.) In many ways, figure skating is only the backdrop to a greater story, one that encompasses still-relevant issues like class discrimination, domestic abuse, media savagery, and sexist power structures. If the film struck a chord, here's what to dive into next, from the anti-establishment bangers Tonya skated to IRL to a graphic novel exploring representation on the ice.
Listen: LaTour
I, Tonya made it clear with its brilliantly abrasive, Z.Z. Top and Siouxsie-featuring soundtrack: Tonya Harding was not here for classical music. One of the best cuts taken from the skater's real-life routines is a dance track by William "Bill" LaTour. After playing in Chicago punk band The Squids, LaTour began producing house music in 1991, while dabbling in parody and glam rock. His debut self-titled album featured the hit single "People Are Still Having Sex," a bouncy dance-pop track selected by Tonya for the 1992 Olympics — minus its novelty vocals about carnal relations and the pearl-clutching of horrified parents. (PyeongChang was the first Games in which skaters could perform to music with vocals.) Nothing else on LaTour climbed to #1 on the Billboard EDM charts, but the forgotten album is packed with delicious glam-tinged bangers and surprisingly ambient instrumentals. It's not hard to imagine Tonya slicing ice to the deep house track "Blue."
Watch: 30 for 30: The Price of Gold
This ESPN documentary about #kneegate is told almost exclusively from Tonya's point of view. First released in 2016, The Price of Gold was received voraciously from those who had obsessed over Tonya since 1994. It also sheds more light on the scandalized figure skater for newer members of the fan club. The Price of Gold fleshes out devastating present-day interviews with gripping sports footage and often infuriating media coverage to suggest a similar truth to I, Tonya: that Tonya's real conflict wasn't with Nancy but rather with the figure skating establishment. Particularly addictive are the interjections of Tonya's real-life nightmare of a parrot-topped stage mom, played with disturbing accuracy in I, Tonya by Allison Janney. At one point Tonya calls her mom after a competition, only to hear her pinpoint a flaw in her near-perfect routine. ("What a bitch," Tonya snaps after hanging up.)
Bonus Watch: French-born black skater Surya Bonaly, who competed throughout the 90s, has a story as unbelievable as Tonya's. Cheated out of medals by skating's racist status quo, and resigned to the fact that she couldn't win, Surya shocked judges and thrilled audiences at the 1998 Olympics by performing her signature move: a backflip, which had been illegal since 1976.
Artist: Tillie Walden
Studio Ghibli-inspired art about a lesbian figure skater in a world of America's Sweethearts? It's the graphic novel you never you wanted. Tillie Walden spent 12 years as a competitive figure skater in New Jersey, and then Texas. Now a pro cartoonist at the ripe old age of 21, Tillie has turned this experience into her fourth(!) graphic novel, Spinning. It's an emotional first-personal narrative about coming-of-age — and coming out — in an environment where being different means being disadvantaged. The story is rendered with blade-sharp lines and moody purple hues, reflecting the intensity of teenage emotions. "I just feel like so many people see ice skating as America's sweetheart sport, and there's so few ice skating stories that are realistic," Tillie recently told The Comics Journal. "Every movie I can think of, like Blades of Glory and Ice Princess, are such bullshit because they have nothing to do with the actual sport. I find it so shocking because there are so many skaters out there with so many interesting experiences."
Book: Sequins and Scandals
M.G. Piety was so obsessed with figure skating that she penned an entire book of essays on the elite sport. As its title suggests, Sequins and Scandals is mash-up of witty observations and more serious probes into corruption and conformity. "Figure skating is the quintessential American sport, not merely because it is fiercely individualistic while at the same time incredibly conformist, but also because the athletes and fans, like the American electorate, have an extraordinarily high tolerance for corruption," the author writes in an essay lamenting the declining popularity of figure skating. The issues she tackles — particularly skating's financial barriers to entry, and its prizing of traditional femininity — are similar to those explored in I, Tonya.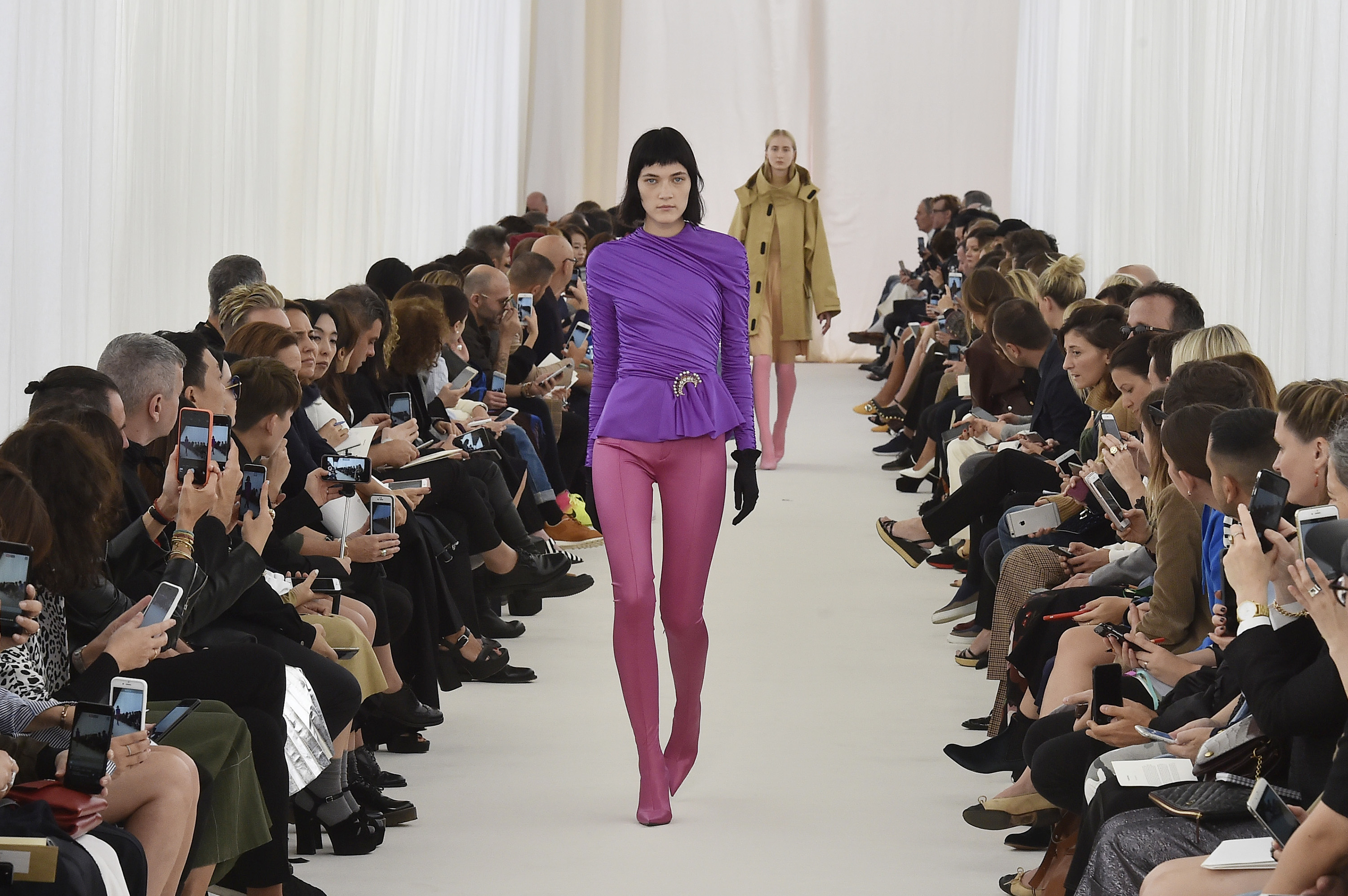 Fashion moment: Balenciaga spring/summer 17
Balenciaga's luxury wares can hardly be bought on a Tonya Harding budget, and Demna Gvasalia was only a kid when Tonya was carving ice in the 80s and 90s. But the designer might as well have had figure skating on the brain while dreaming up Balenciaga's bedazzled, spandex-heavy spring/summer 17 collection. Off-duty figure skaters, anyway, when it comes to those pointy-toe pantashoes.