feminist artist jessica yatrofsky wrote her first poetry book in 72 hours
The artist's new work 'Pink Privacy' is a revelatory approach to the form.
Multidisciplinary artist Jessica Yatrofsky first became known in and around the art world and feminist circles for her compelling photography books, I Heart Boy (2010) and I Heart Girl (2015) . In each series, she depicts intimate moments with her subjects, often at home, nude and drenched in soft pastel light. In addition to her monographs, Yatrofsky has also worked in film, collaborating with models like Shaun Ross and creating a campaign for Jean-Paul Gaultier. Now the 36-year-old, Brooklyn-based artist is adding one more medium to her artistic practice: poetry. Last month, Yatrofksy released Pink Privacy, a 173-page book of short, and not-so-sweet, poems.
"I have a lot of projects and I don't sit on things for a long time," the artist says. "I like to get them out and that's definitely the style of Pink Privacy. It's quick, it's dirty, it's deliverable."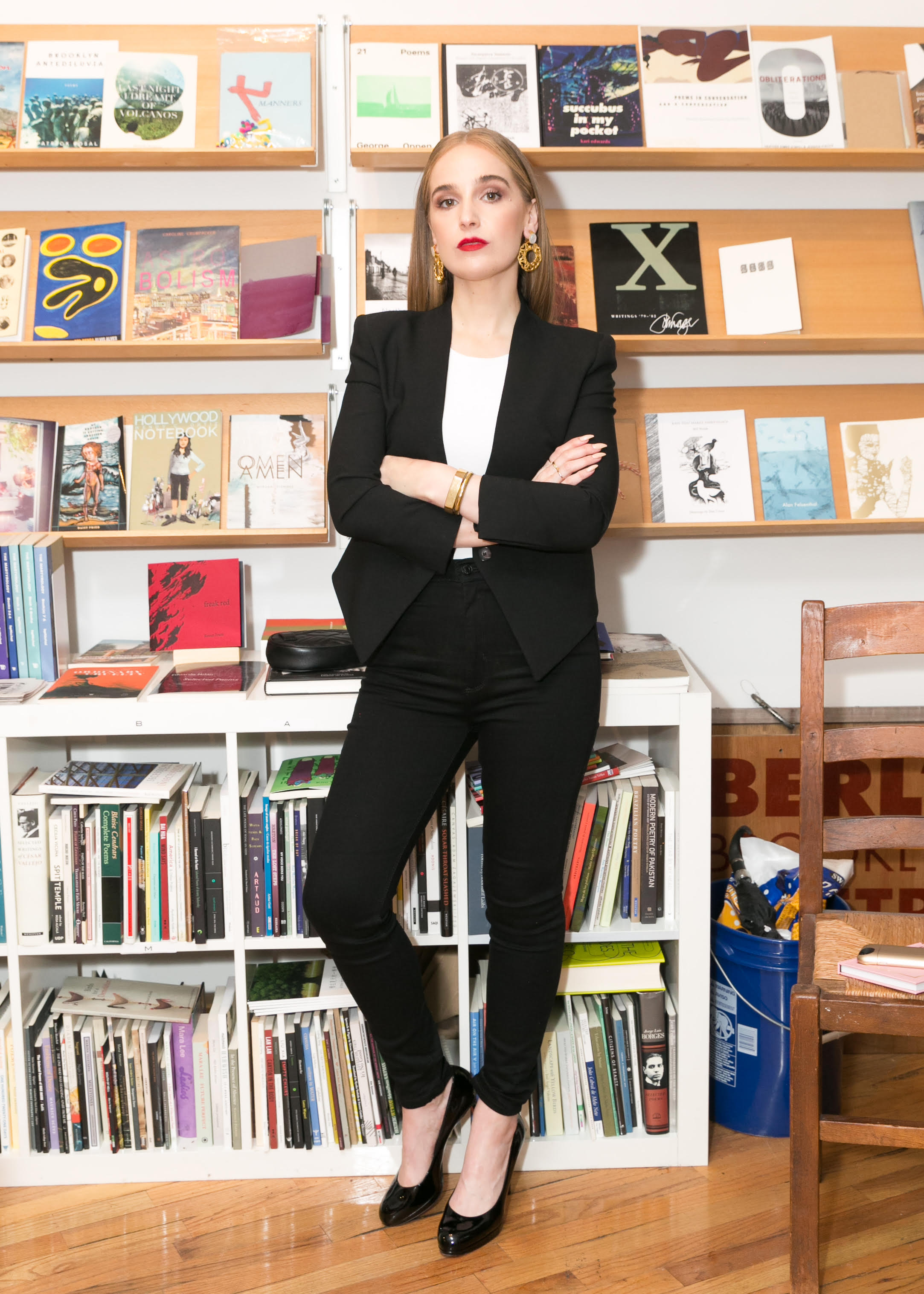 Yatrofsky wrote all of the poems during a hectic 72-hour period—in the shower, on her phone, on napkins. Her words are honest, oftentimes angry ("Phoney-baloney, fuck my face / Slicing 'n dicing your limbs in my / head) and explicit ("A Tinder fuck, no lucky / Break, bruises are okay"). Within recent years, Yatrofsky learned to value herself and became aware of the reluctant attention she gave to men—a realization that enraged her. As she says, " Pink Privacy brings you into that rage, sadness, and the confusing longing to still have it."
This weekend, she and the collective NY Fem Factory will present a pop-up performance and installation, extending the themes of Pink Privacy, during Satellite Art Show in Miami. Below you can exclusively watch the video Yatrofsky and virtual reality artist Lauren Moffatt made for "The Cunt Keeper."
I love that you can open Pink Privacy and read any poem, or read it page-by-page and become fully immersed in your world.
That was a consideration when I was laying the book out. It dawned on me that this body of work is not about a sequence. The only consideration went toward the first poem, the last poem and a few pairs, like two that have cunt in the title. I'm very OCD and type-A, so I printed out every poem on a little card and laid them out alphabetically, but then selected them at random. If I had tried to think of some scientific way to put it together, I would've driven myself crazy.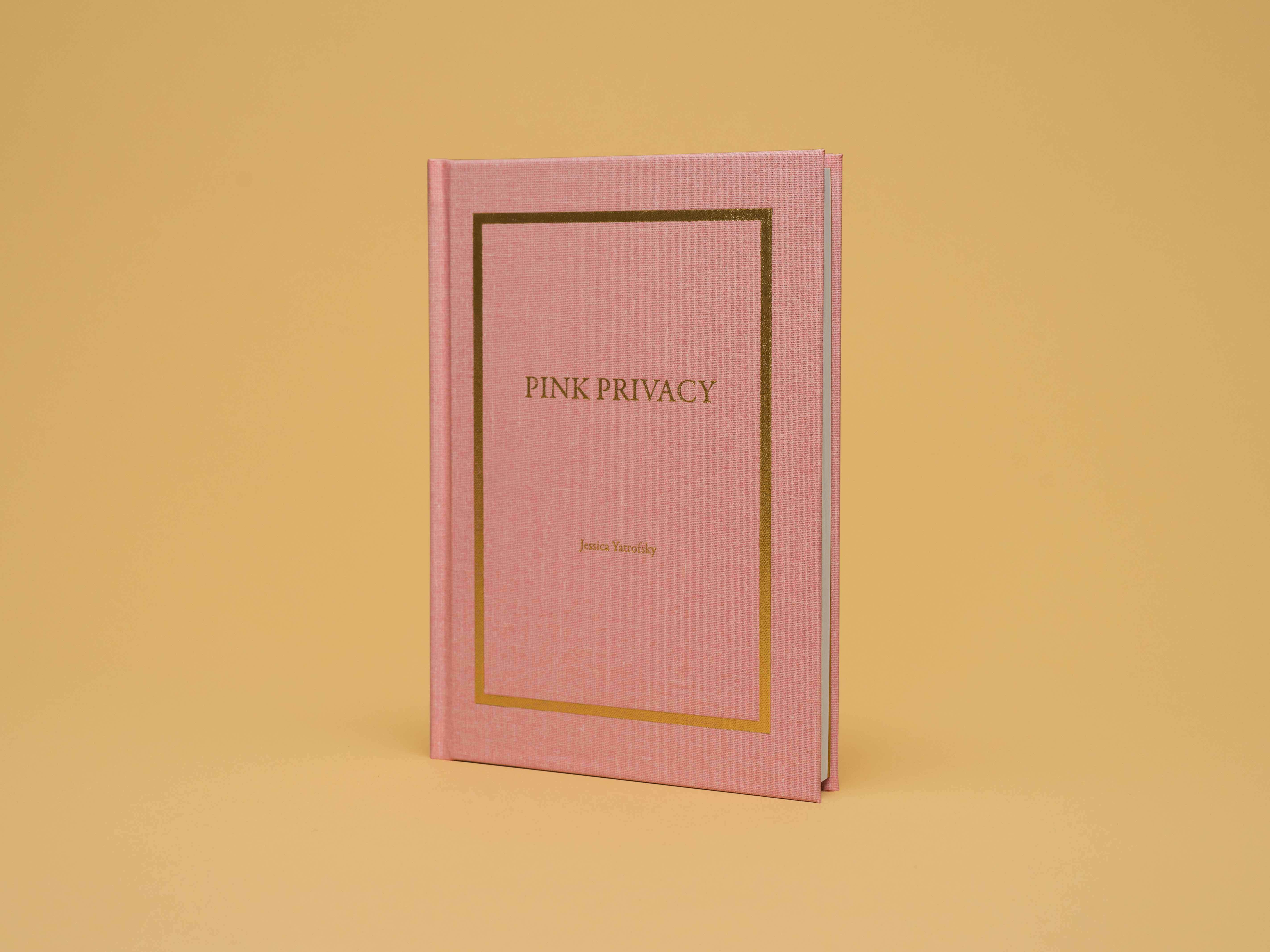 Were your other projects more scientific in the way they were laid out?
No, but with writing I thought there was a secret in terms of how you would sequence something for the tone. But all of the poems fit together—some are hard and some are soft. That juxtaposition is going to happen naturally throughout the book. Other projects that I've laid out are images, so I'm looking at aesthetic choices and that has its own language.
How do you see writing fitting into your aesthetic practice, and vice versa?
My writing, photography and other projects fit together seamlessly, aesthetically speaking. They all have the same color palette, but that's not forced. I'm making work from an authentic place, I'm making things that I love, and I think that's what makes it fit together. The creative processes of writing and photography are similar for me. I feel that every project is inspired and divinely guided. Then it's up to me how I want to channel that feeling. The physical process with the poems was different from how I make photographs, in that I made Pink Privacy in isolation.
There's a misconception that as an artist you need to separate all of your practices. I don't agree with that. It makes me excited when an artist I admire practices different mediums. I make my work from the same place, without this paranoia that you need to stay on a specific track to be taken seriously. That's really limiting to your creative process.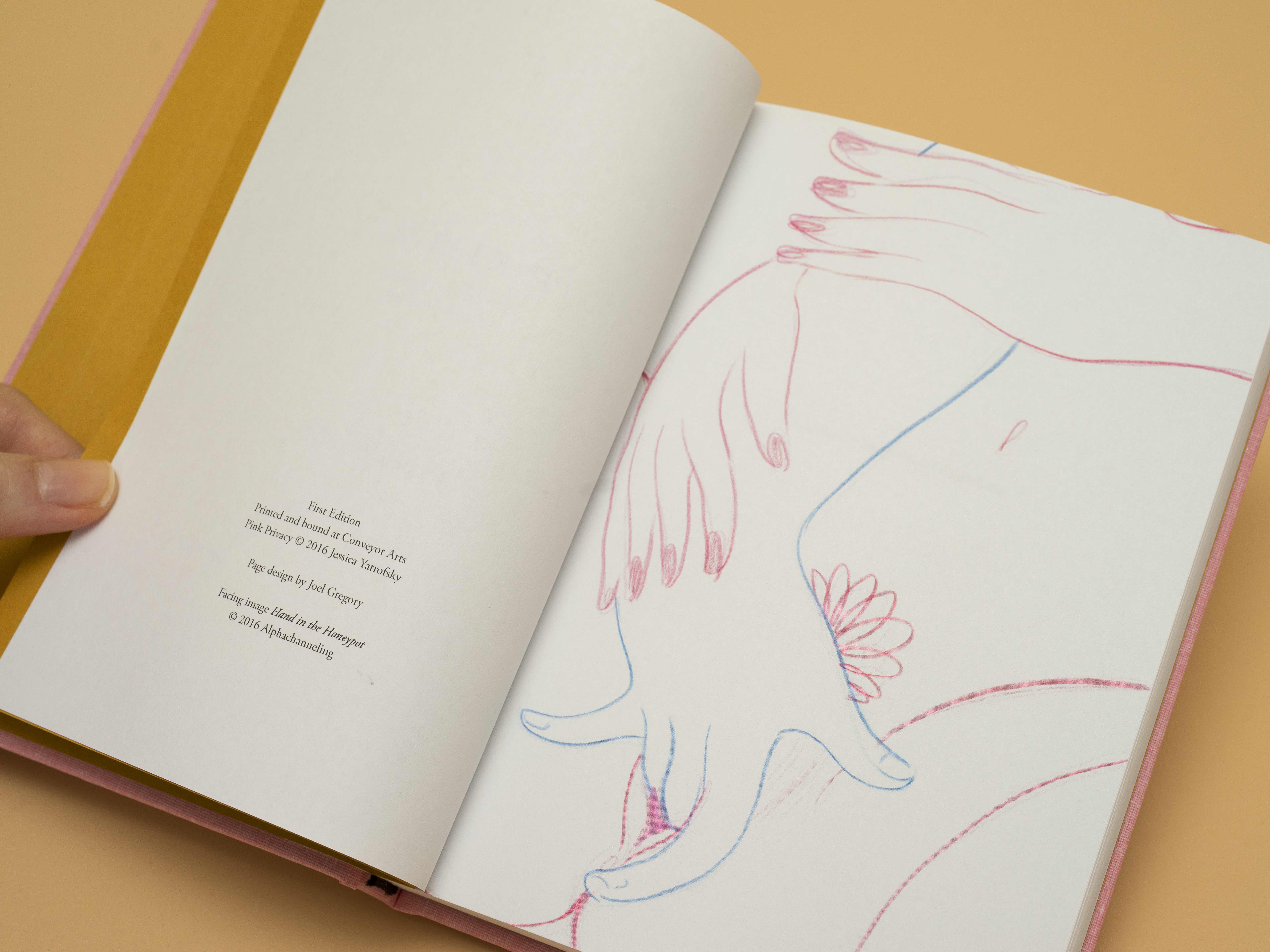 I heard that you wrote Pink Privacy within a 72-hour period.
This project just came at me. I refer to it as "cumulative anger that arrived at my doorstep," and I was able to channel that anger in the form of words. I could not stop writing for three or four days. I didn't even know what it meant, but I had to capture it as it was coming out. I wrote it on my iPhone, on napkins, on a magic board that I have in the shower—I get most of my ideas in the shower. I didn't dwell on any word. I had no filter, nobody read over things. It was just me and girlfriends reading tweets and texts, encouraging me to make them laugh more.
Your images are intimate, but outward-looking, whereas this is very introspective. Were you nervous to release it?
When I started writing these poems, I felt so empowered. I didn't feel shy and I could stand behind it. I feel less concerned about this because it feels very honest and direct. With photography, if people want to criticize the work for content, technique, aesthetics, they can do that. Of course, it doesn't feel great if someone says my work is shitty, but the only thing that affects me is when people make negative comments about the subjects. With the poetry book, if they criticize it they're going to talk about me. I have really thick skin, so have at it.
I'd also like to hear about the title, Pink Privacy .
Pink Privacy is a reference to the color and everything that implies, as well as a room in my apartment that I call Pink Privacy. I painted this room blush pink. I meditate in this room. It's also my closet. I have a shoe collection that I love to sit in here with. My vanity is in here. I have a board with pictures of my friends. Not just anyone can come in this room. You have to be invited to enter. With this project, I decided to not deny myself anymore—whether it's writing, saying things I want to say, confronting people, or speaking up and speaking my truth. The color of Pink Privacy stands for so much more than visual pleasure to me. It's an empowering reminder that I can be myself and be authentic.
To order Pink Privacy , visit Yatrofsky's website. For more information on her popup performance, visit Satellite Art Show's website .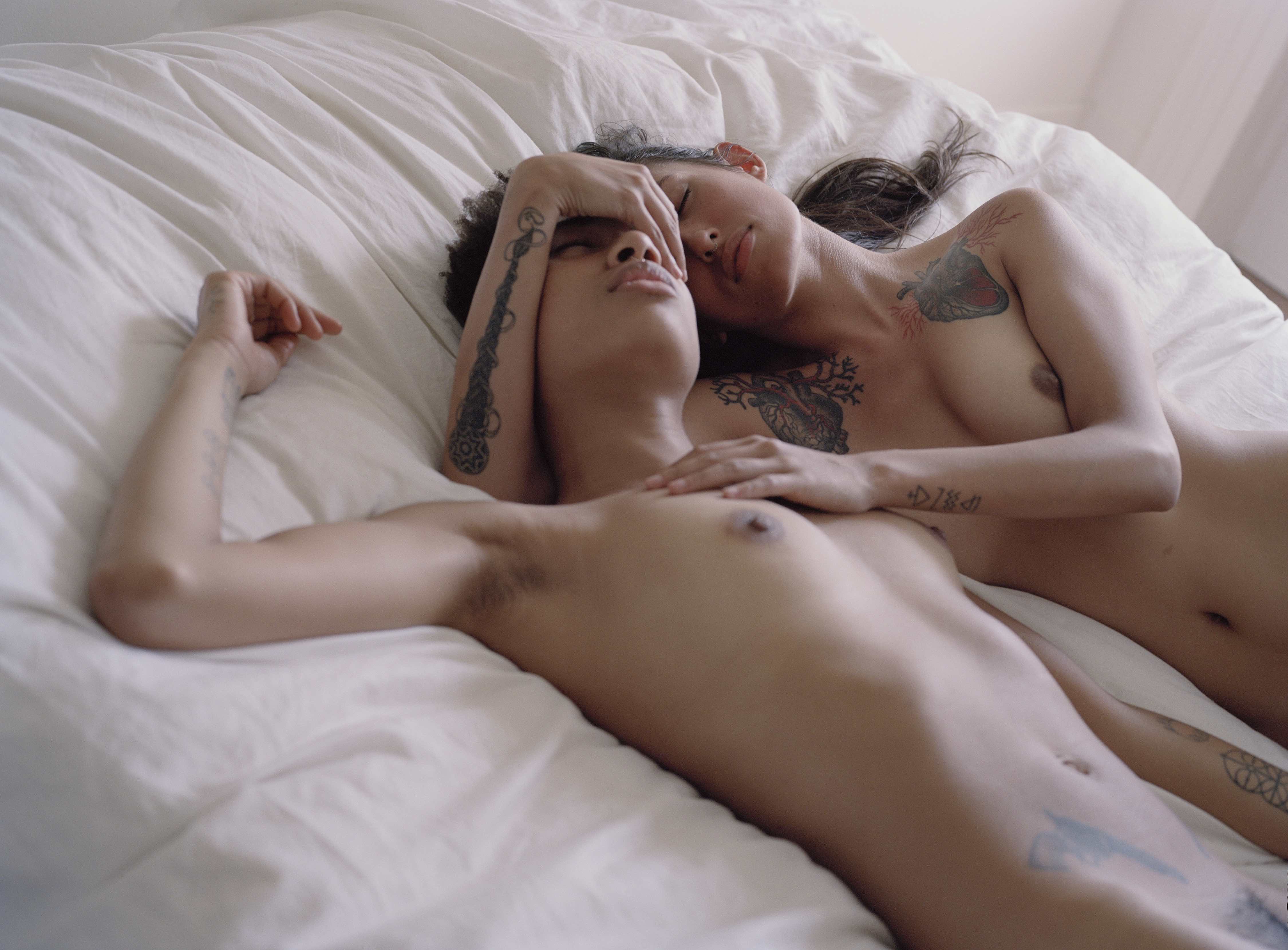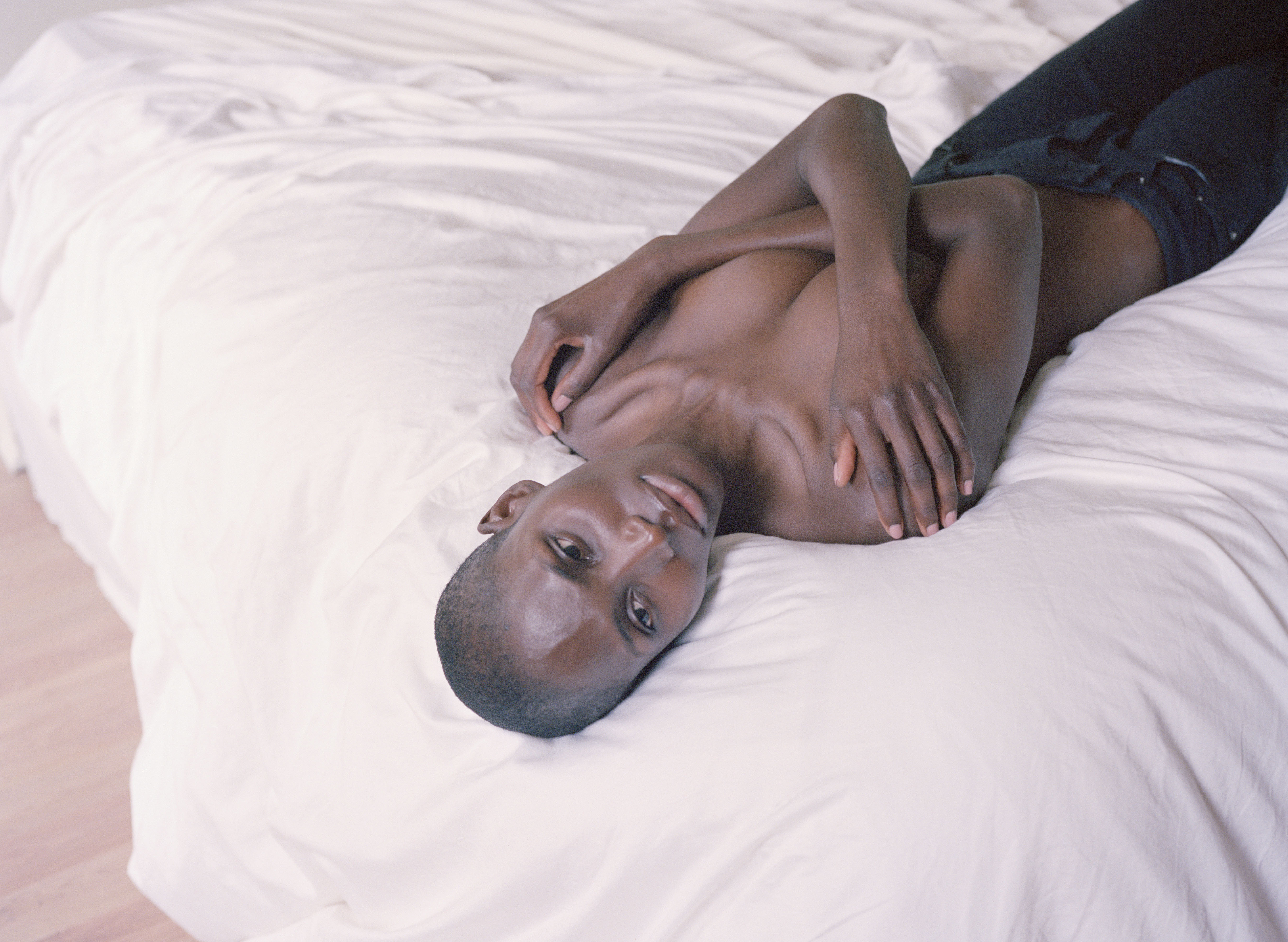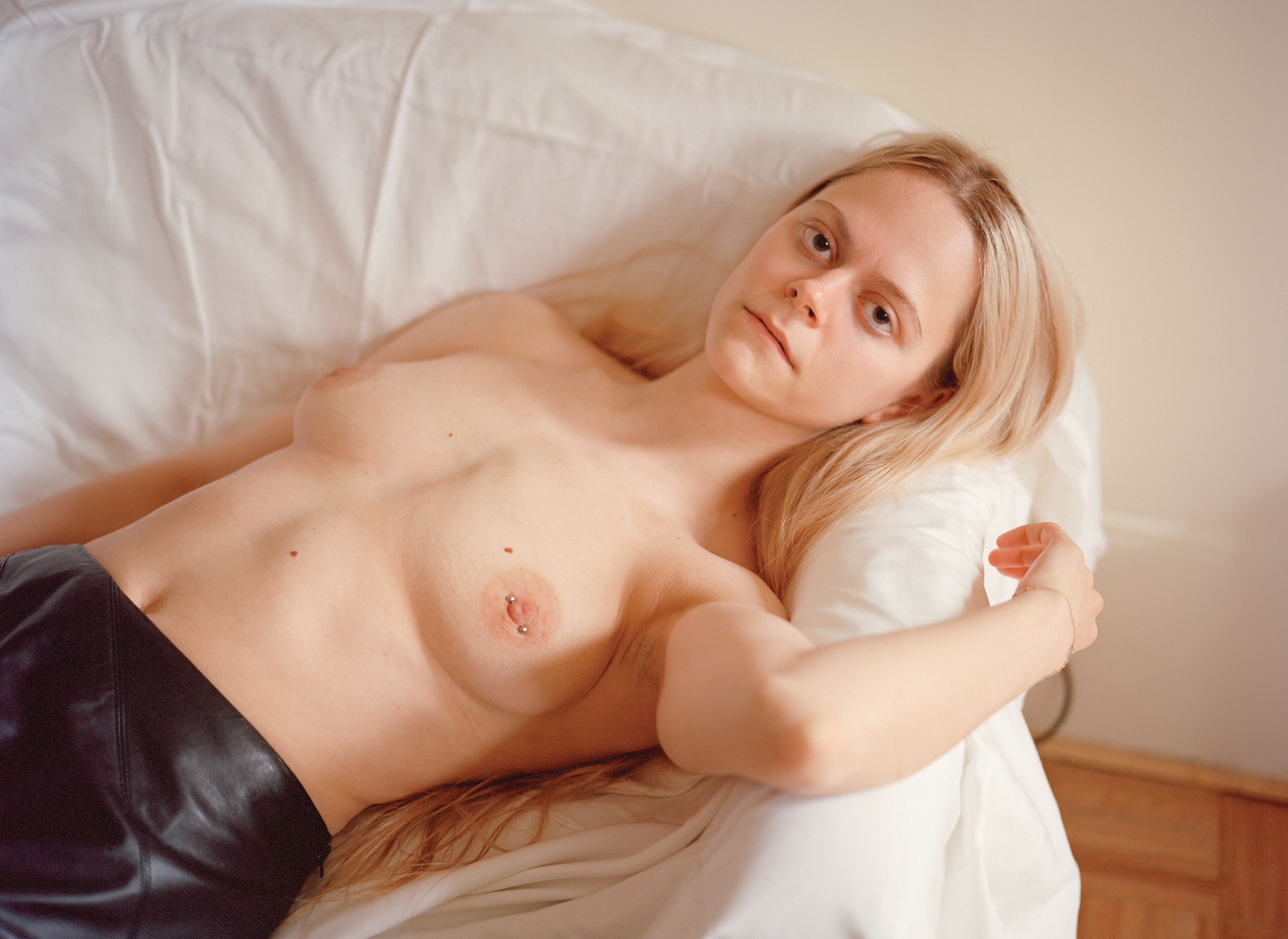 Tagged: