troye sivan feared for his safety during teen grindr hookups
The queer pop star also revealed his first crush was 'High School Musical'-era Zac Efron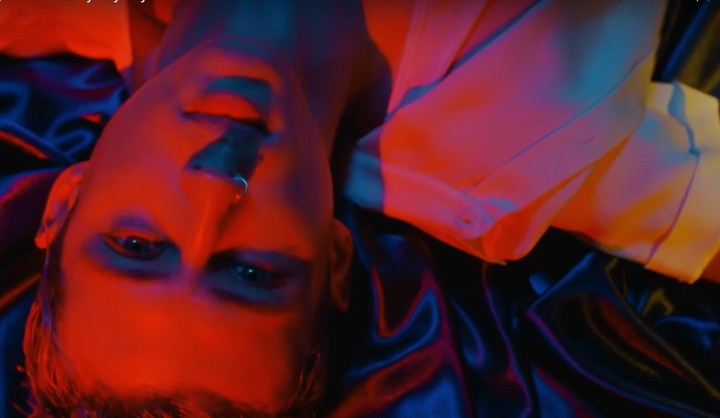 Screenshot via YouTube
For some, growing into your queer identity can be a confusing and perilous journey. You don't get handed a book titled "How to Be Gay 101" and we can't imagine too many schools offering a sex ed class on the realities of anal sex. So we turn to the internet. Troye Sivan was one of those teens. He opened about feeling lost as a 17-year-old gay teen, in a new interview. Like many, he says his first Grindr hookups weren't exactly the most healthy. "My heart must have been going a million miles an hour," he says of meeting up with older men. "I don't remember specifically but, because I was always so small, I was so scared to meet up with people because I was like, 'I'm going to get killed, I'm going to get murdered by someone.'"
Troye is sparking an important conversation here — highlighting the few avenues queer teens have to grow into their identities. Many gay bars require you to be over the age of 21 (a few holding 18+ events on some nights). Therefore, the only queer spaces available are chat room, apps like Grindr and Scruff, and LGBT centers (usually only located in cities). "I managed to get a fake ID and then I got Grindr on my phone and started to try to meet people who were like me," he says, "but you sort of are forced a little bit into these hyper-sexualized environments, and even though that's awesome when you're 17… I didn't know what else to do." Add to this the fact few queer stars have used their platform to talk about the pros and cons of Grindr — which counts over 5 million users — to young audiences, and it becomes clear Troye is breaking boundaries.
Read More:
It seems like Troye has found his tribe. He's been very open about his relationship with model Jacob Bixenman and hanging out with queer figures like model Hari Nef and activist Adem Eli.
Troye also took the time to speak on his peak-aughts first crush: Zac Efron during his High School Musical days. Sadly, the crush didn't exactly make Troye want to run around singing "We're All In This Together." He says he cried when he realized his attraction. "[I] felt really sick… It wasn't just: 'This is a little crush on a boy or something like that: I'm not just interested in this boy — I think that's he hot.' And that was weird for me."
It doesn't seem like the emerging pop star is that abashed about his sexuality anymore. One of the most visually stimulating clips of the year is his "My My My!" video, where we get to watch him party in an abandoned factory with oiled-up, shirtless men. Now that's what we call growing into your queer identity.
Read More:
Tagged: