brilliant, irreverent paintings of woc living their best (nude) lives
Monica Kim Garza's characters practice 24/7 self-care: riding tricycles, eating tacos, and lifting weights in the buff.
"I've never really painted too many white people," says Mexican-Korean artist Monica Kim Garza. Instead, she draws nude brown women in various states of leisure. "I just look in the mirror and paint what I look like. It's just more of an intrinsic thing. I'm not really thinking about race, it's not about that for me. It's just the colors I'm using."
Doing whatever feels right is the driving force in Monica's practice. A graduate of California College of the Arts, Monica depicts curvaceous, fierce characters living their best lives — no apologies offered. These women are on permanent vacation: playing basketball, paddle boarding, riding horses, and lifting weights (while topless and only wearing thongs). Monica adds to her strong depictions of uninhibited Latina identities by using colors native to the American Southwest and Mexico. Her idyllic landscapes feature cactus greens, adobe reds, and electric blues. Sharing her creations on Instagram (where she has over 35K followers), Monica creates paintings that feel like Mayan art adapted for the Internet Age.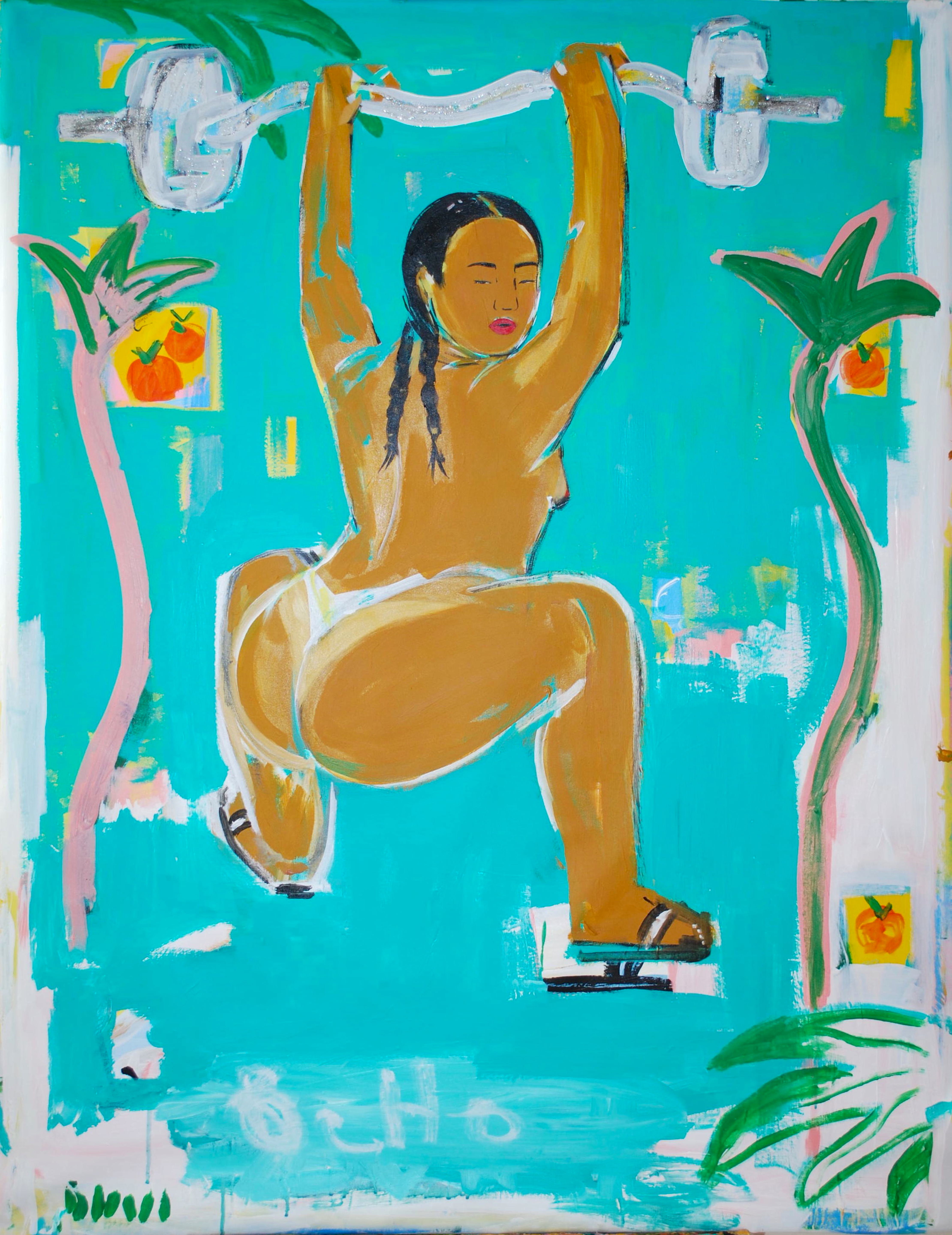 Monica has been honing her irreverent aesthetic since her junior year of college. "I've been working with the same mixed media — the same material, the same characters — for like the longest time," she says. "When I first started school, I really wanted to learn how to become more of a technical painter. I was always trying to paint with oils and do realistic stuff. But I got bored with that and just started painting what was in my sketchbook." Although her paintings often have comedic elements, Monica still puts her formal training and extensive knowledge of art history to use. (Yes, even in her drawings of women eating tacos.) "I always really enjoyed art history and renaissance and nude art," she explains. "When I first drew my characters, I was always trying to imitate the kind of stuff I liked. It might not look like it's art history…"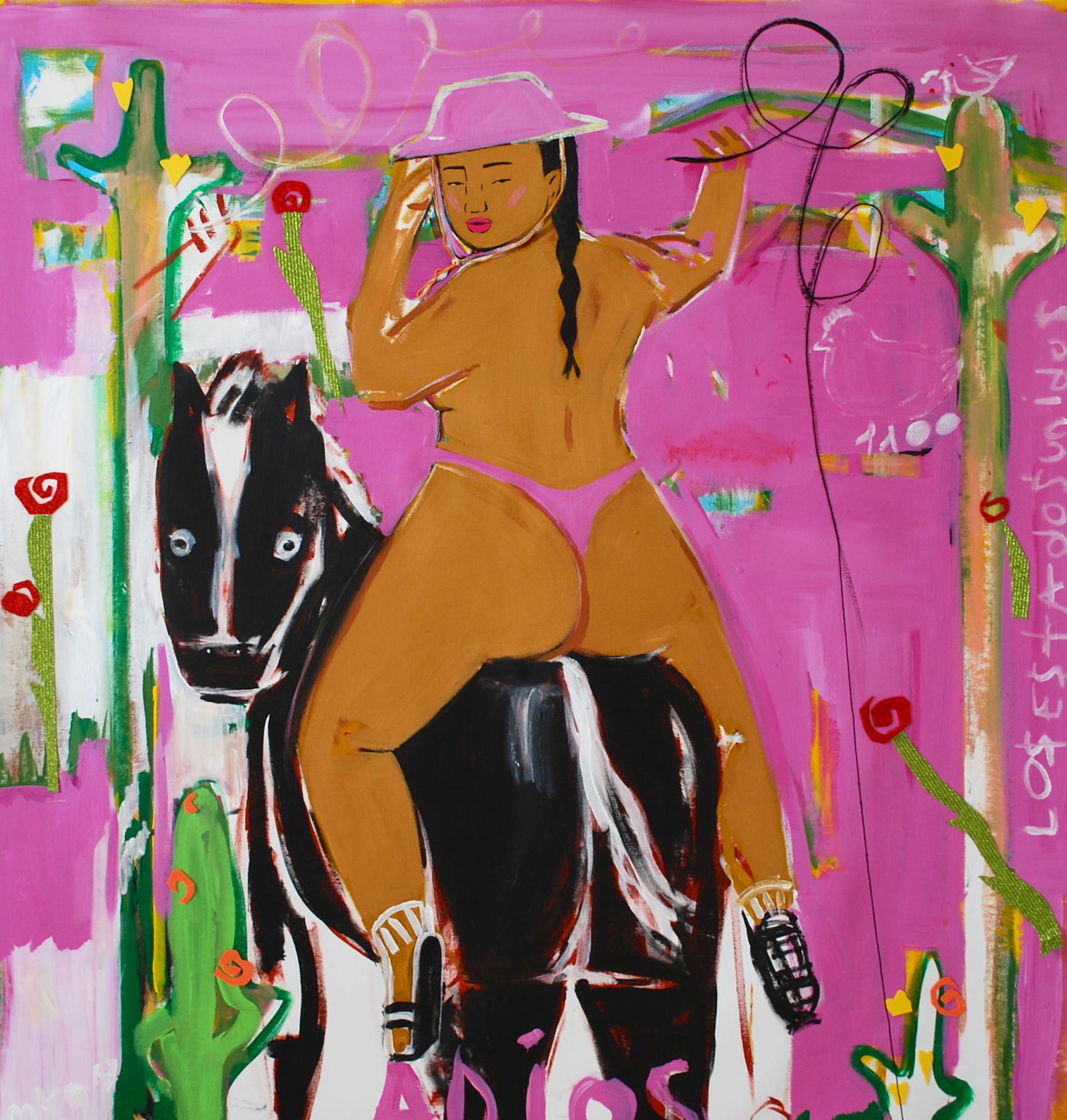 Monica's stylishly kitsch paintings are quickly gaining fans: 5BORONYC recently featured her work on its skate decks and her paintings are currently on display at the Museum of Sex and Copenhagen's V1 Gallery.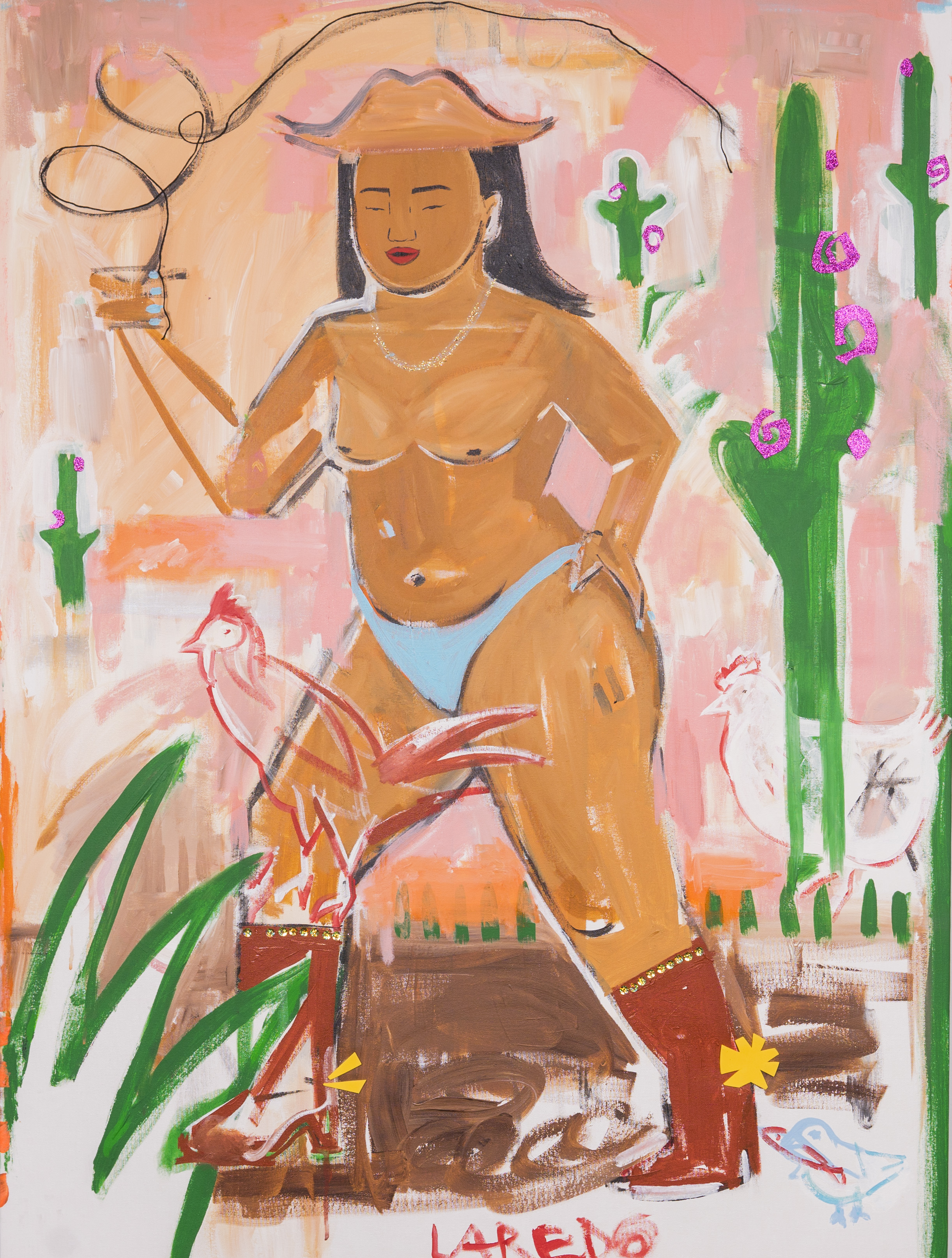 "Galleries that usually show artists that are already successful, when they give an opportunity to young artists — even just that one chance — that's a great way to help us," says Monica about how the art world can better support POC artists. "I've been working with New Image Gallery in LA for almost two years and I really love them because Marsea Goldberg [the gallery's director] gave me my first opportunity as an artist," she says, reflecting on her own experience. "It just helps boost your momentum."

Monica stresses the need for a better platform to share art online. Because even though she's grateful for Instagram, the app does not come close to seeing a painting IRL. "It's a love/hate relationship," she says. "It's really great to be able to share. But my paintings are 99% mixed media and you can't see any of that in the photos. When you see it in person you can see all the textures: foam, embroidery, glitter. So Instagram can be good and bad, but it's a great way to introduce people to art."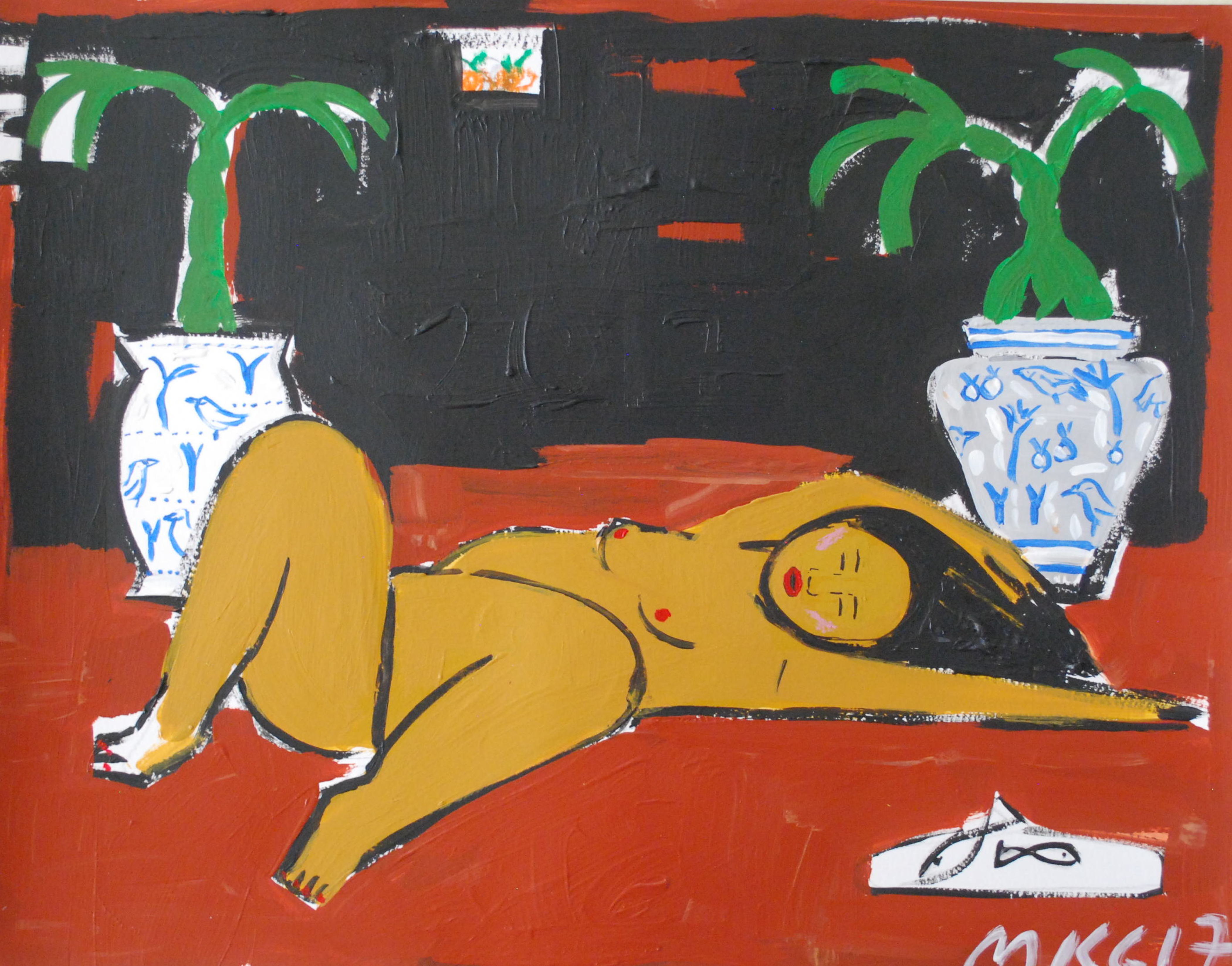 While Monica wants to show her work in national museums one day, she also plans to stick to her carefree formula and not overthink things. "My paintings are just all the stuff I'm interested in combined with the person I am," she says. And for a POC artist, ignoring the pressures to make work for a white gaze and following your own uninhibited artistic interests can be pretty radical.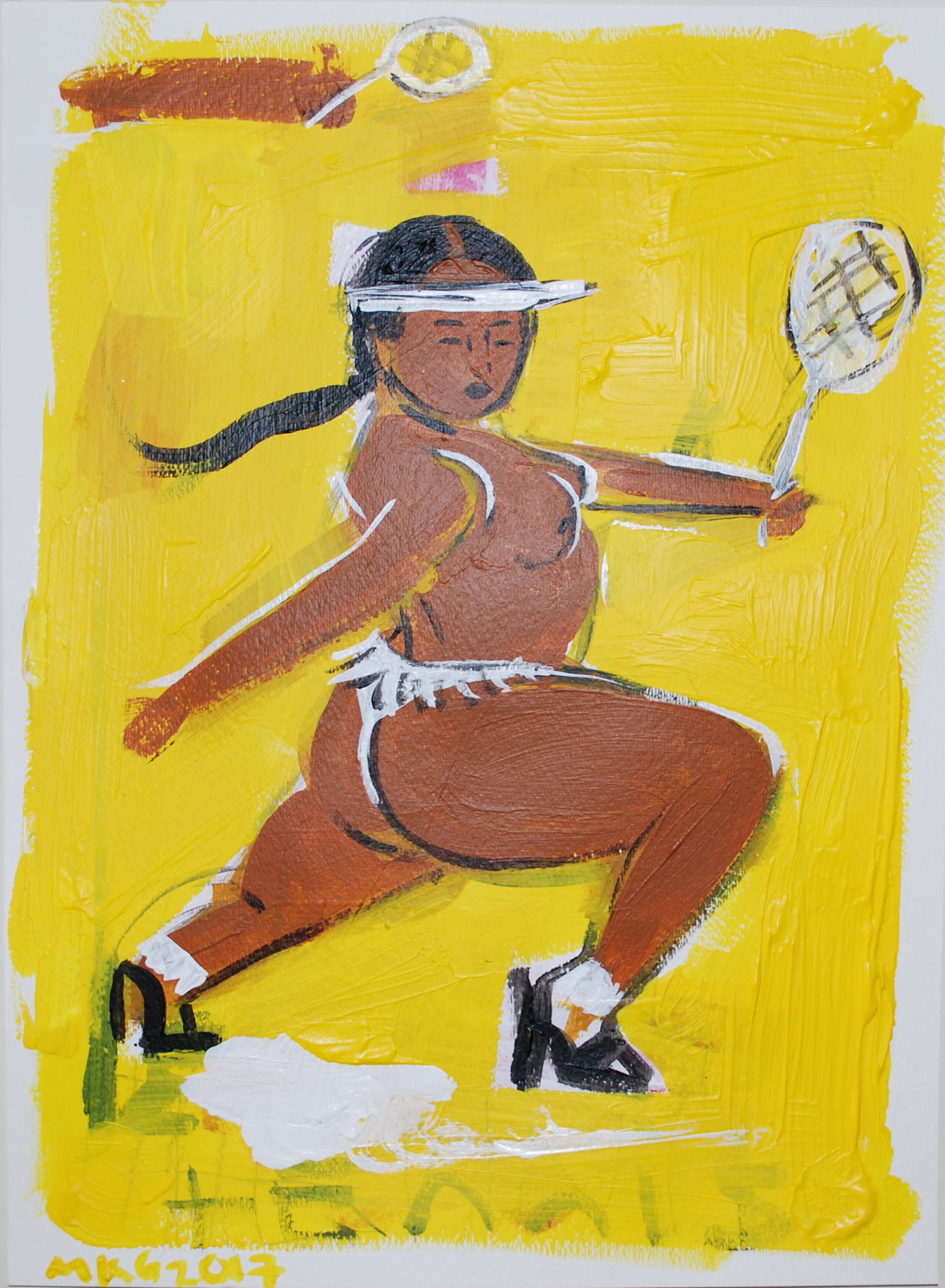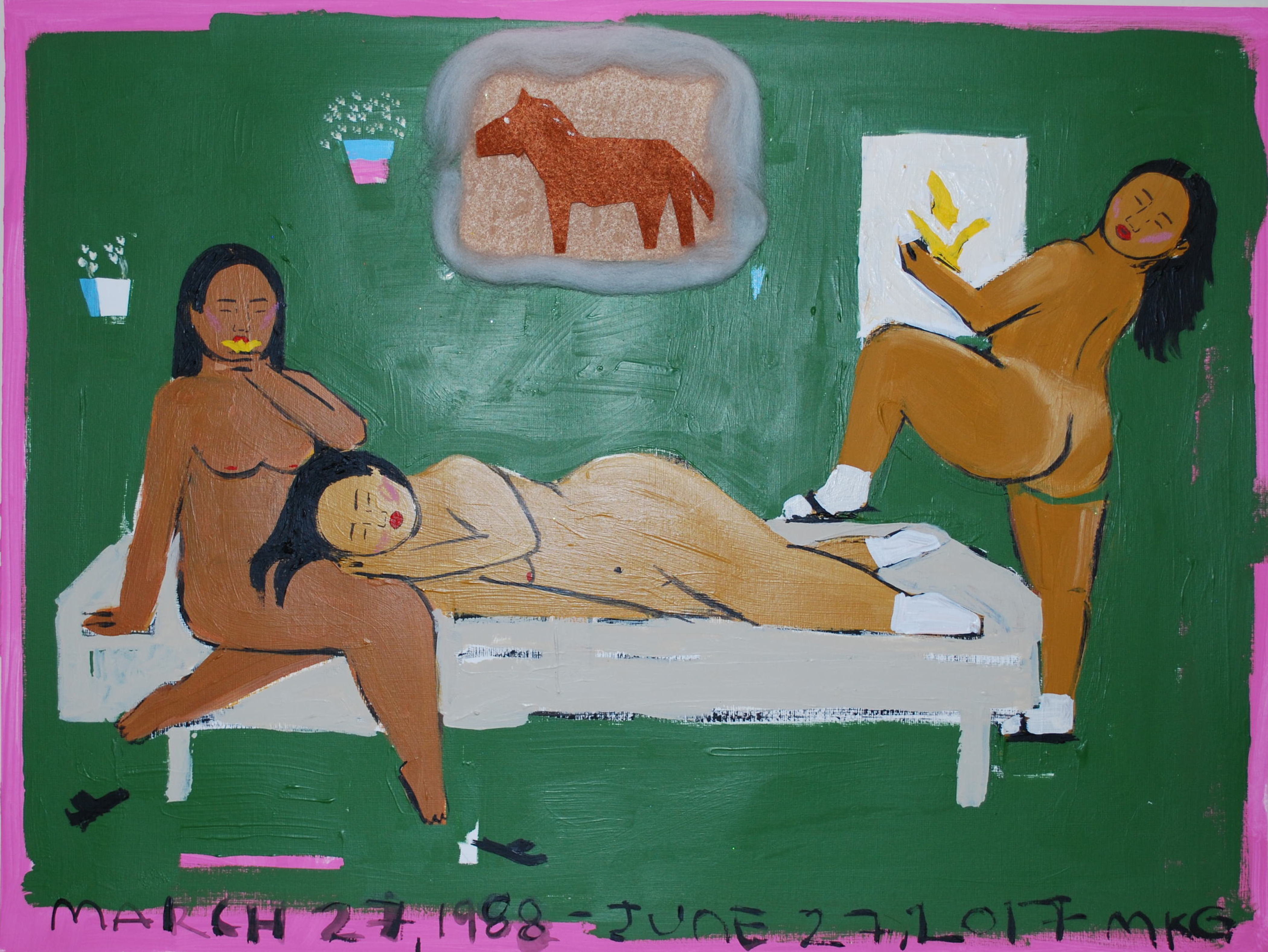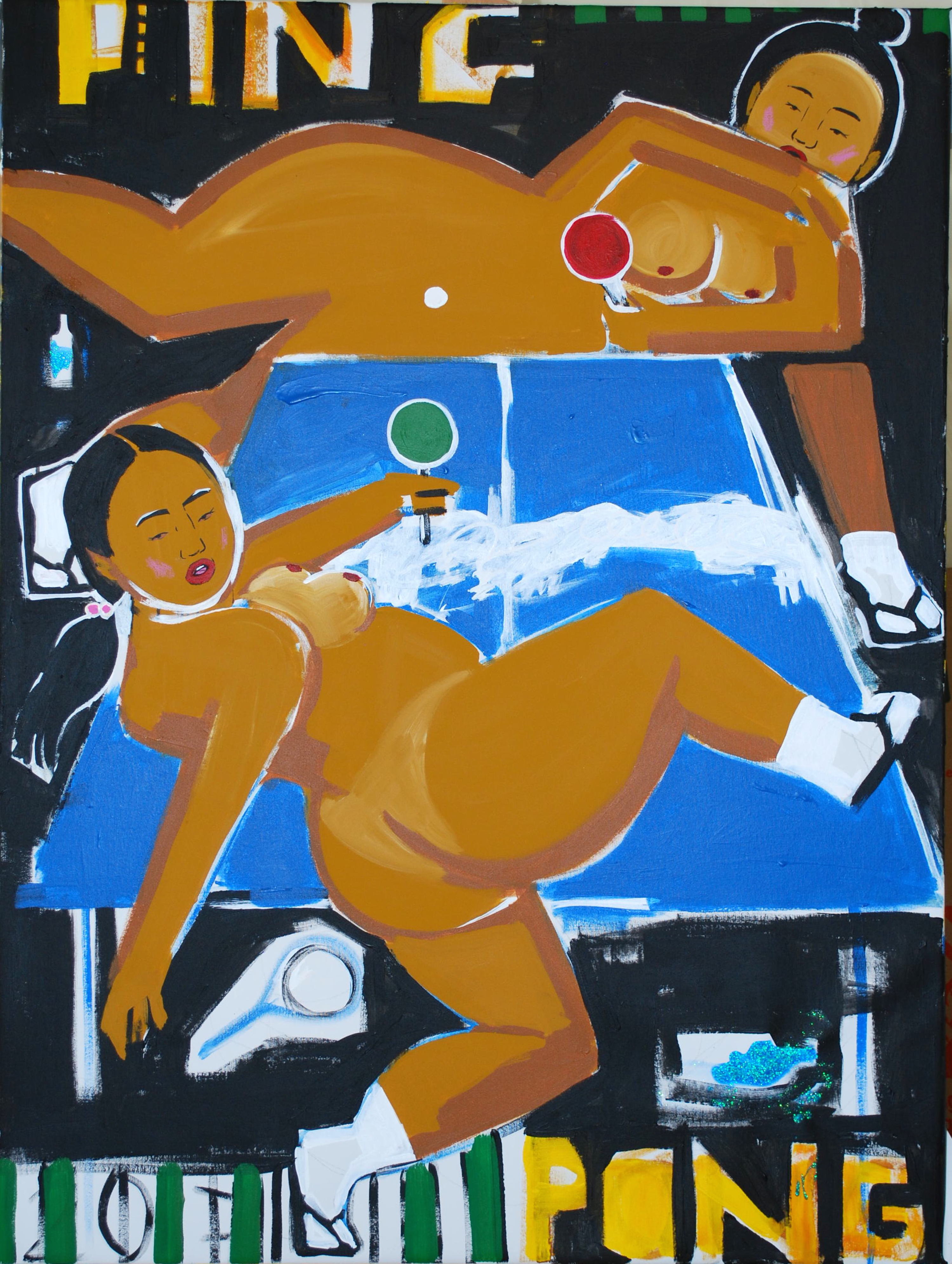 ---
Illustrations: Monica Kim Garza
Tagged: