Image courtesy of Camille Melissa
'whoretography' is a new magazine for and by sex workers
The journal and website's creator, Camille Melissa, talks to i-D about celebrating sex workers' self-image.
Image courtesy of Camille Melissa
It was just another summer day when Camille Melissa, a commercial photographer, was hired to document another wedding in her native Australia. Everything was going as planned, the vows had been exchanged, she'd taken portraits of the newlyweds and guests were celebrating — but in a moment alone, she began to consider her role in the ceremony, and how much her camera was, in her words, "an agent for the falsehood of couple cohesion and intimacy." "I asked myself: What role does photography play in creating the illusion of marital intimacy?"
As a photographer, but also as an academic and sex worker, she found the answer in her new project Whoretography. It's a magazine, online platform, and movement through which sex workers can share their stories around power, art, and the politics of sex work.
The first issue was released earlier this month and features found images of, or taken by, sex workers. It reveals an alternative history of sex work and gives contemporary sex workers a platform to tell their own stories.
Melissa, now based in London, is a former escort with the British firm Northern Star, and documents her own sexual encounters. In 2014, she took the idea of a starting a larger project to London's South Bank University. "I approached the university with the idea of documenting paid sexual intimacy as the visual antidote to the false visual intimacy of wedding photography," she says. "Whoretography has since morphed into a master's degree at South Bank University in the field of digital photography and creative media arts."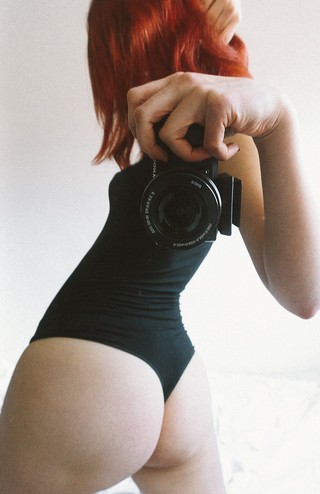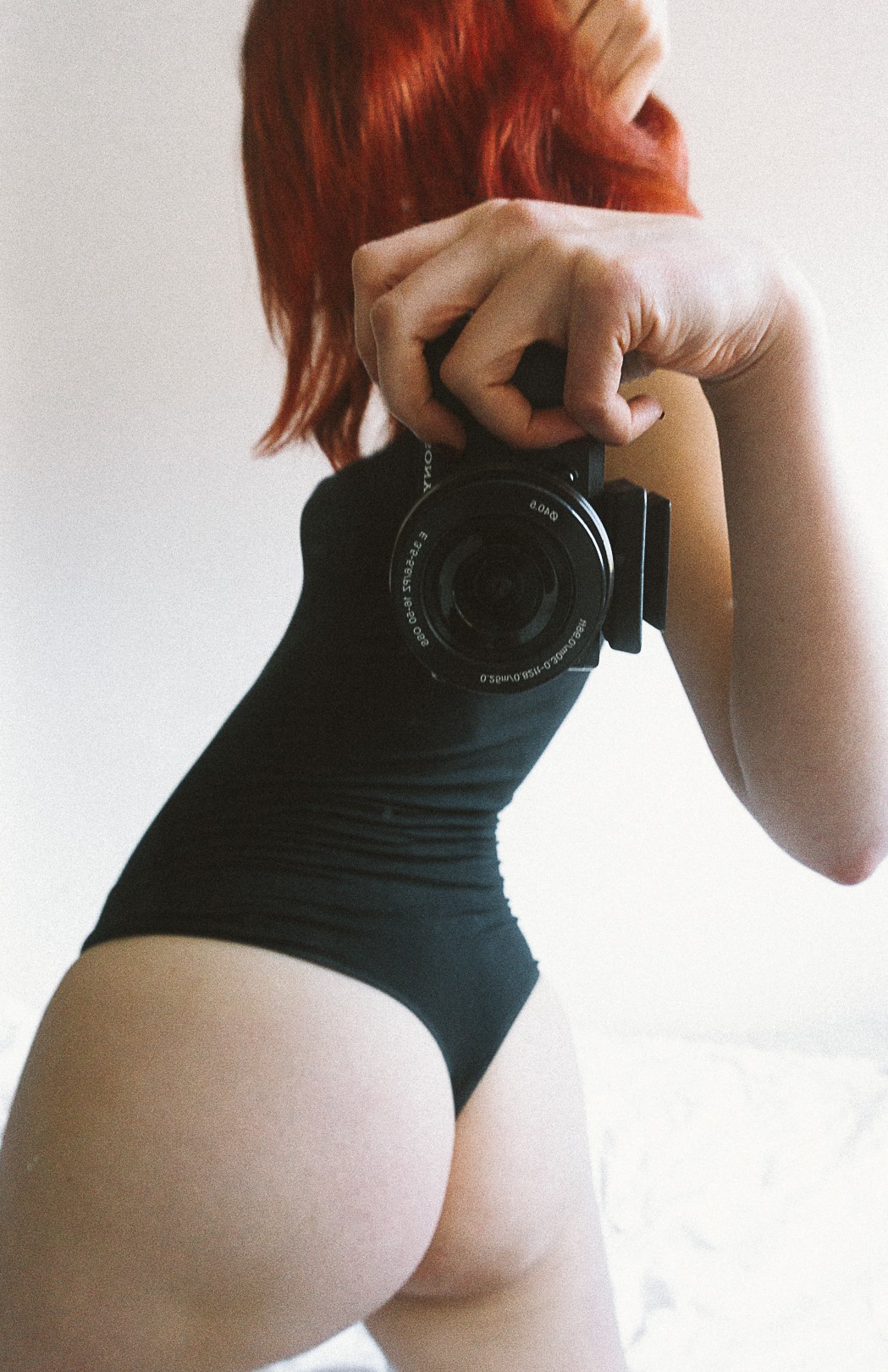 Whoretography's website features images and stories about sex workers' lives and rights, as well as a blog with interviews and essays on sex work. "It's a combination of cyber-ethnography and visual research methods," Melissa explains. "It's an independent publishing and activist platform."
The magazine's first print issue has a similarly inclusive and empowering approach. The photo-heavy, art journal–style magazine combines famous quotes on sex work with found photos of anonymous strippers from the 1970s and a series of contemporary images titled "A Celebration of the Sex Work Selfie." Melissa's aim with the magazine is to challenge the way people view the lives of sex workers while allowing them to speak for themselves.
"The way society has pegged sex workers and their clients is something that needs to change," she says. "I believe a more honest picture from all walks of sex work can help."
Whoretography's contributors range from practicing sex workers to former escorts, authors, academics, strippers, and photographers.
There are personal stories from a Wall Street banker who was "dumped" by a sex worker and an interview with Kate Lister, a sexuality historian who runs Whores of Yore, a sex-positive research hub and sex workers' rights archive.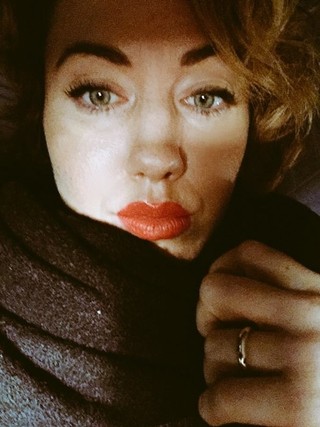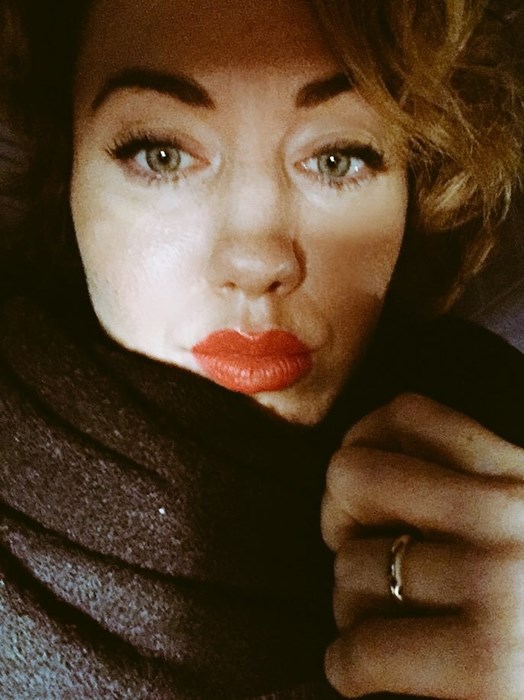 "This is very much a sex worker contribution led publication and is the only publication dedicated to the role photography plays in the commercial transaction of sex," Melissa says of Whoretography. In issue one, a sex worker named Marcella Romaine, shares her story in a first-person photo essay and text — part of a series called "Whoredinary People." "I believe sex workers are entitled to a face and a voice, as well," she writes.
The magazine is not only a celebration of the sex workers' own self-image, it also represents a shift away from the fantasy-driven, predominantly male, lens through which sex workers are often viewed.
"We must celebrate the fact that sex workers are now image makers," says Melissa. "Sex workers really do have power over the way they are visually represented in society; they can now challenge social constructs about their lives. We're making it difficult for prohibitionists to control the visuals of sex work if sex workers now have a photographic voice of their own."
The cover of Whoretography's first issue features a selfie of a transgender sex worker blowing a kiss to the camera. "Having a selfie on the cover is a nod to self-representation and social media, and shows that sex work has moved out from the shadows into public spaces online," says Melissa.
Alongside the print magazine and website, Melissa — who is inspired by 1960s Polaroids and the documentary work of photographer Susan Meiselas — is working on building a database of digital images for the public, to show "the overall pattern of sex worker photographs in western societies," she explains.
She is also building an online "photographer's guide," which aims to help sex workers find ethical photographers. "It will serve as a warning to sex workers to avoid unprofessional and dangerous photographers who prey on sex workers," she describes. "I have been flooded with complaints about photographers who take advantage of sex workers."
Melissa says that male photographers often use images of sex workers as a way to punctuate their portfolio with "edgier" images. "I suspect they think this makes them more avant-garde and makes them cooler as a photographer," she explains.
As she gears up to begin her PhD in photography at the University of Westminster this January, Melissa is continuing to use her voice, and her camera, to advocate for sex workers. "Whoretography is asking people to give up their predefined concepts of sex work and start looking at what you truly see," she says. "Then perhaps the decriminalization of sex work will be possible."
Stories