Chanel Haute Couture revels in Coco's childhood
In her latest Chanel Couture show, Virginie Viard presents a tribute to schoolgirl modesty.
Courtesy Chanel
Chanel went right back to the beginning of its story for its latest haute couture show — all the way into Coco's childhood. It wasn't necessarily a happy one (she was abandoned at an orphanage by her father), but it was pivotal in shaping her vision of style. It was the orphanage at the Abbey of Aubazine in rural France where she absorbed, as if by osmosis, the monochrome habits of the nuns, the stone floor paved with stars, the stained glass windows and their interlacing geometry, the neat little collars and smocks of her fellow boarders — all elements that would later appear in her work as a couturier. More than a century later, Virgine Viard revisited them at their root, recreating the vegetable gardens at the abbey surrounded by linens drying on washing lines.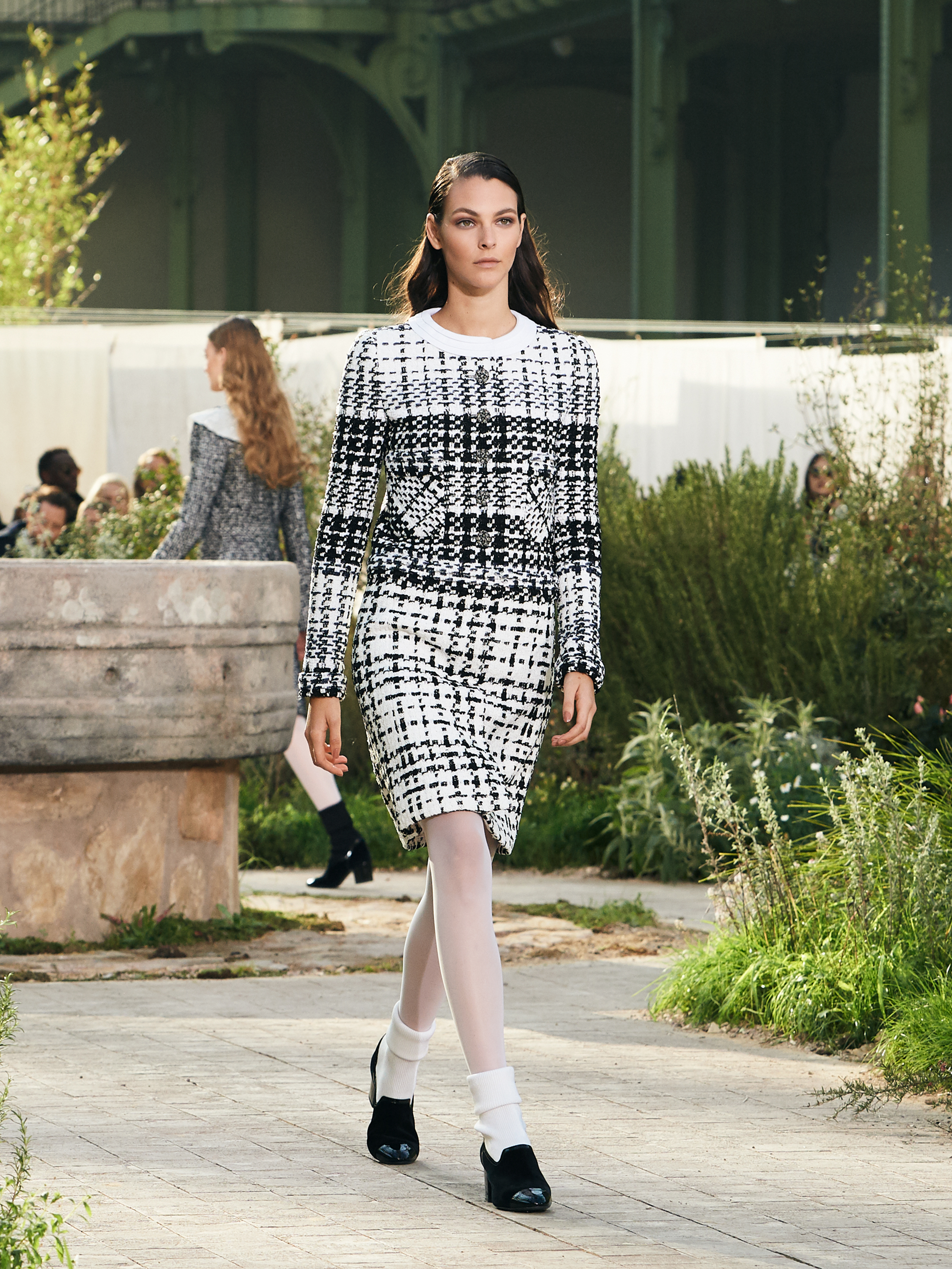 The gardens may have been purposefully uncultivated, but Virginie's own time at the helm of Chanel has shown that she is sophisticated and smart, if not a bit shy. Since stepping into the spotlight almost two years ago to fill the biggest, scariest shoes in the industry, she has made it clear that her vision will embrace the woman who started it all, Coco Chanel — the only woman who still has a couture house bearing her name.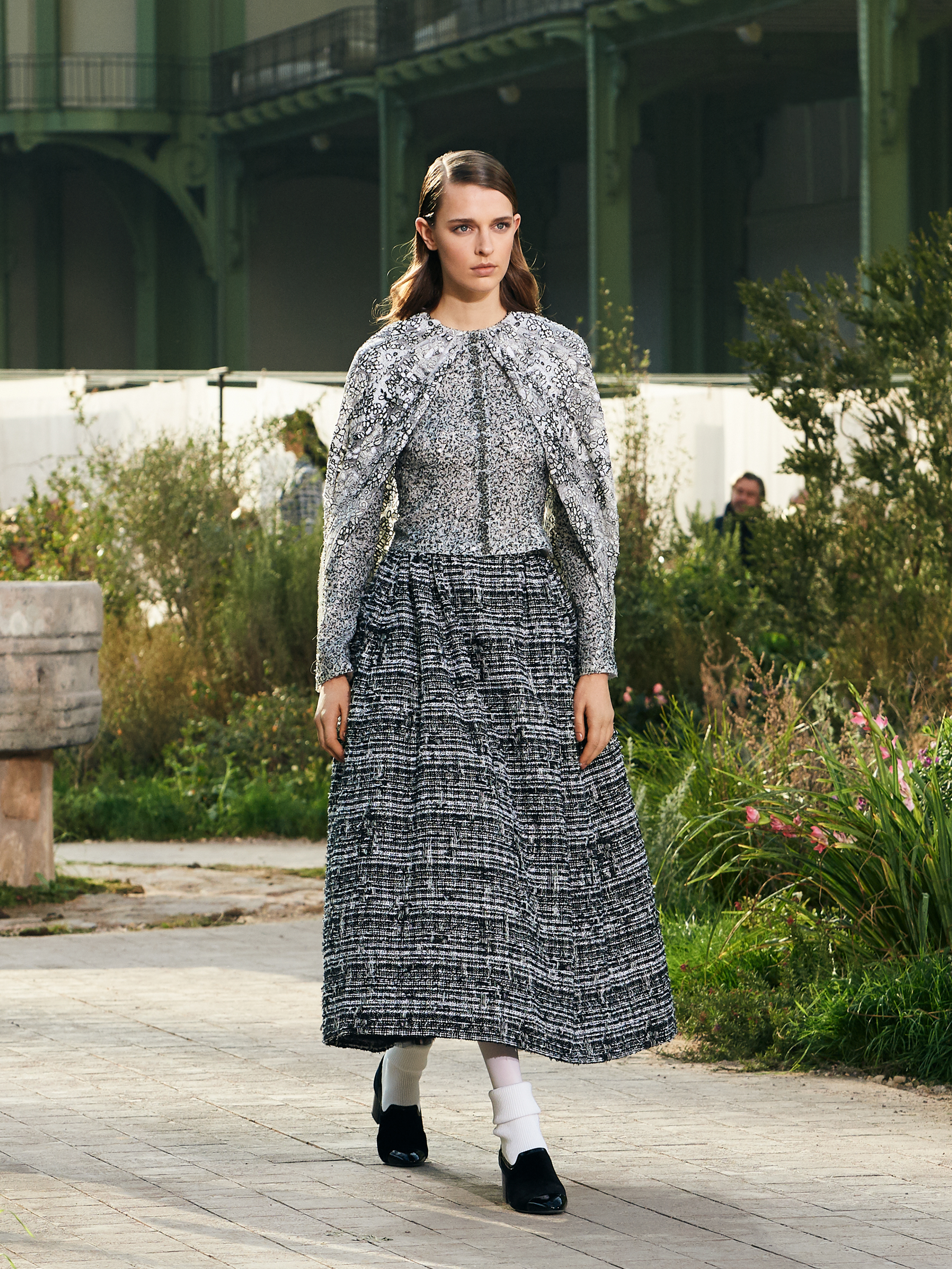 In fact, the set was refreshingly simple, not unlike Virginie's collection. "What interested me in this decor was the paradox between the sophistication of haute couture and the simplicity of this place," she explained. "I also liked the idea of the [school] boarder, of the schoolgirl, the outfits worn by children long ago," she said.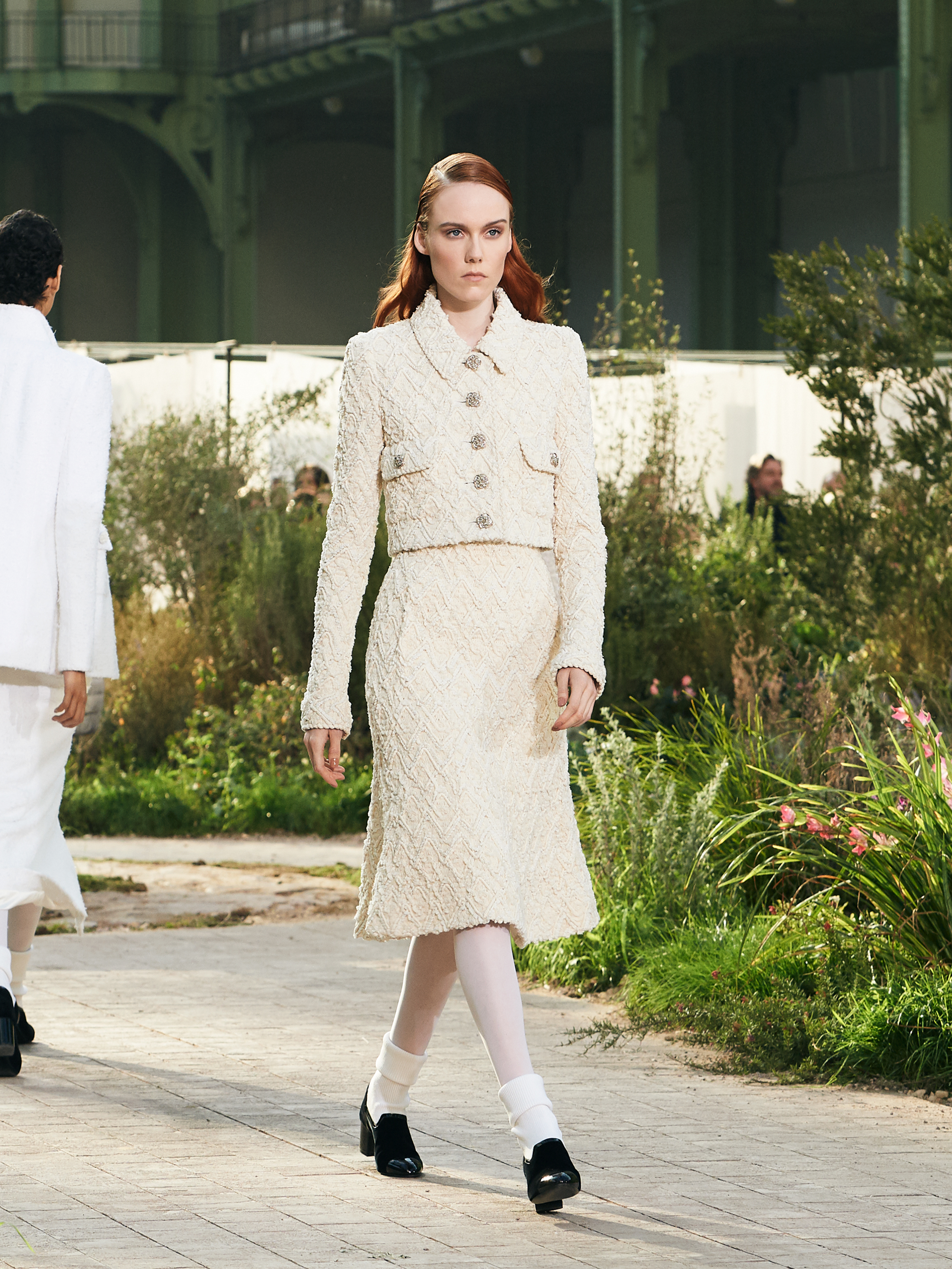 Cue the chicest school uniforms you've ever seen, all abbreviated tweeds with intricate lace and linen Peter Pan and pelerine collars. Almost the entire collection was black and white, each look worn with coquettish white tights and socks tucked into velvet loafers. It all seemed to abide by the kind of dress codes that a stern school matron would militantly enforce: "no-make up" make up, hair neatly slicked back, no accessories or jewellery in sight; an overall simplicity and sharpness above everything else.
Gigi Hadid's pleated black chiffon dress, slit down the middle and cinched in by a sequined belt was the ultimate lesson in less-is-more. You know, always take one thing off before you leave the house, as Coco would say, it's better to be under-dressed.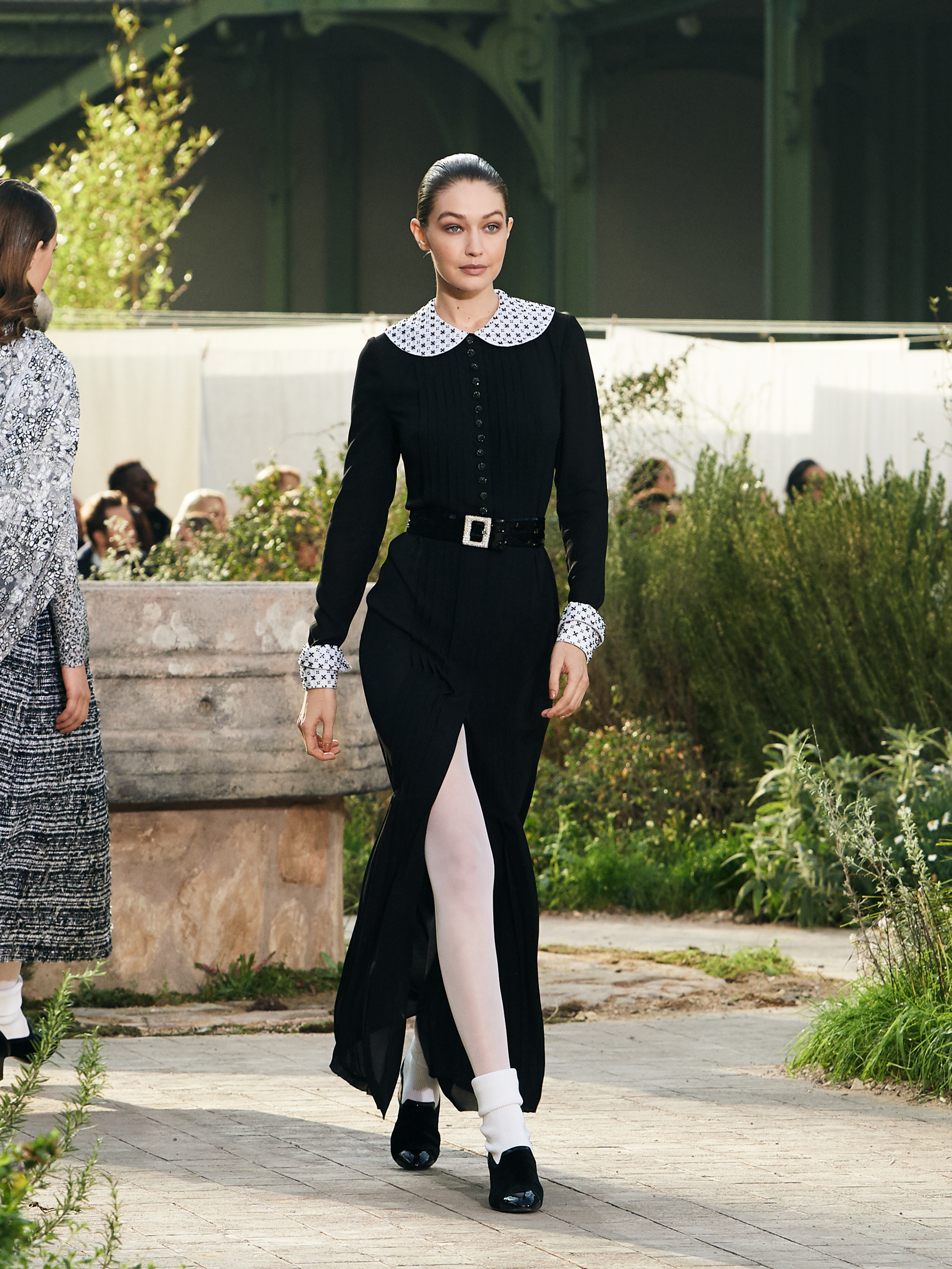 For every neat little uniform or schoolmaster's smock, there was a great communion dress — each of them unfussy despite the froth. Kaia Gerber's lace cupcake looked streamlined with a wisp of black organza as a capelet, and the final parade of eveningwear was chic to its core: a lace-panelled tweed cardigan worn over a double-puffball skirt, or Adut in a simple smocked white blouse and full-length black skirt. No need for millions of feathers or a 12-foot train. Here, the devil was in the details, and the sense of opulence austere and discreet. What could be more Coco than that?