discovering dysphoria at my big, big age: naeem davis on realizing their dream of top surgery
As two beloved members of the queer community -- Kai Isaiah Jamal and Naeem Davis of BBZ -- hope to realise their dream of having chest reconstruction surgery, Naeem shares their story of discovering dysphoria at a later age.
This article originally appeared on i-D UK.
I have a favourite aunt.

Throughout her life, she's tested the self-righteous boundaries of a strict, immigrant, pentecostal, Caribbean culture. Even after two 'failed' marriages, a love-child from her teens, a group of visibly queer 'friends', and a very questionable stint in the army, my aunt tested the boundaries of what was possible. No matter what she did, her charm and capital always kept her safe as the central matriarch of our family. A beacon of hope in our insular existence.
Puberty came for me pretty early. It hurt.
I remember struggling with a training bra that didn't fit -- a hand me down from one of my more phenotypically feminine predecessors. One day, while I was at lunch with said favourite aunt, the thinning cotton straps irritated my back muscles and made me squirm. I remember her leaning over a near-inedible salad at Thornton Heath Harvester, gesturing at my burgeoning chest in a bunched up pout (the way aunties do).
"You don't want those, do you?" she whispered.
That was the first time I'd felt seen as a child. Everything unsaid collapsed in that moment. I looked up at her, scared to answer, and she reassured me that the more I embraced these changes the easier they would become.
Essentially, yield to the ting.
Twenty years later, the yielding never happened.
I have a fluctuating chest. After three years of binding, it's slid down my body, sitting now just above my sporadically visible pot belly. I have delicate stretch marks that trail down to jet black hairs that line my areola. They used to embarrass me during sex with strangers.
I was once fooling around with a girl I'd met in Superstore one night. Clocking her clock the wispy, black lines pressed in swirls against my skin reminded me that my gender was a joke. It was standard for me to keep my binder or sports bra on during hookups, however my-girl was a bonafide lesbian and so my gender had to be improvised in that moment.
That being said, I'm not embarking on some sad boi shit. As a survivor, my trauma often shows up as an undiscerning need for sex -- so shapeshifting for gratification used to be a regular occurrence.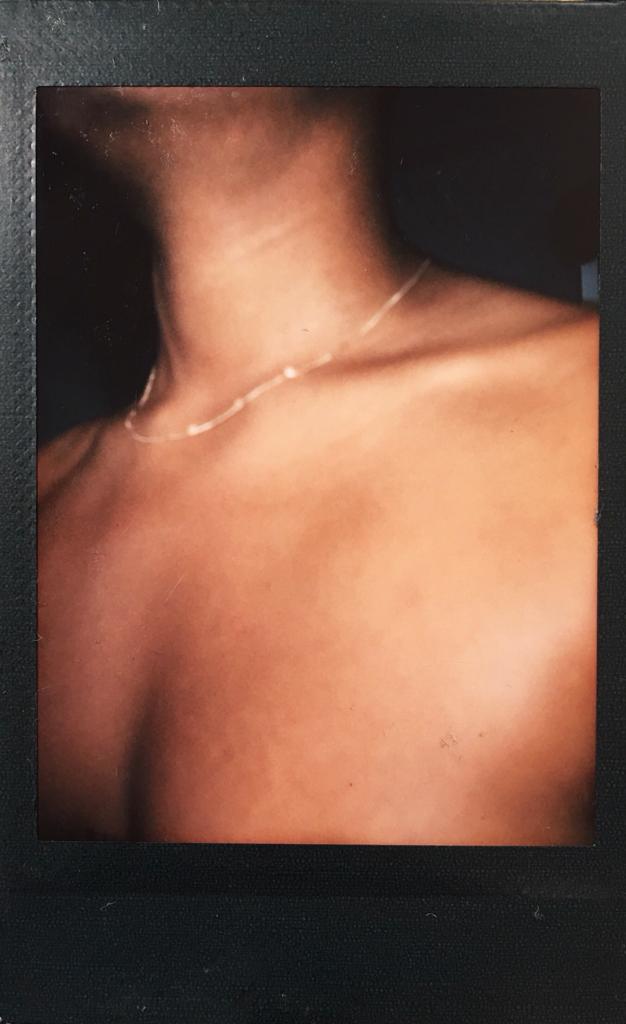 From the collar bone up, my body makes sense to me.
Broad, angled and perhaps a little misshapen. Even my waist is complicit -- thick and immovable from day one. My hips however, create chasms between my mind and my body. I can spend hours in the mirror trying to reconcile with the shapes that form underneath my garms. I try on every pair of trousers I own, before deciding that leaving the house isn't necessary. Tomorrow it'll be different. My thighs are bless, as long as they're draped accordingly, and my calves are my pièce de résistance.
Every day, after I get out of the shower, that's if I manage to take a shower, dysphoria is there to greet me. I moisturise my naked body as quick as possible, avoiding all mirrors, I methodically put on my boxers and binders and flex as a means of asserting my form for the day. I have to make sure every inch of me is shapeless before I can put on socks, and all the other adornments that affirm Naeem.
My trim is essential to this process. If my headpiece ain't correct, not much else is. So finding the perfect barber can be painstaking, with all the fuckery that often comes with occupying spaces where the most meticulous yardie barbers operate. I'll say it with my chest, Caribbean barbers are by far the best at what they do -- but that bi monthly trim is a struggle.
Stepping inside the shop often strips me of any gender autonomy, they want me to cis, to be quiet, to be complicit in their ignorance. I do it, not because I normalise the violence for a razor-sharp shape up, but because it's the only time in my life where I'm intimate with the men from my culture. I get to wade in patois, listen to bashment non-ironically, observe the very people I once built my masculinity around and remember where I'm from. It's not always ideal but being diaspora isn't always ideal.
Day to day life can be a little extra, but crucial.
My body can get me down but also uplift me in so many ways.
It wasn't always like this though. There was a time I could face my reflection and not disassociate. In my pre-teen years, I used to marvel at my body -- so gassed to call it home. I was a hench ten-year-old, swoll fam, always being read as a boy despite my mother's best efforts, bless her.
From early on, I had obsessions with men on the TV, particularly MTV Base: Britain's first urban music channel on its cable network. Eleven-year-old me studied, every black, cis, R&B male artist you can think of. From D'Angelo, Ginuwine, Seal, the squinty guy from Dru Hill, Lil Fiz to 3T, Az Yet and Monica's boyfriend in the Don't Take It Personal (Just One of Dem Days) video, I was gonna be a gyallis.
I was so happy in my body back then. But eventually, I couldn't take the taunting and suggestions that I would always live somewhere in between rejected and desirable. So I conformed.
In the first couple months of year seven, some yute came for the way I was dressed. Shouted in front of everyone, "I thought this was an all girls school."
I snapped and kneed her in the face. She started crying, then I started crying, so I held her for the rest of break, saying how sorry I was. She says she doesn't remember that day but I'll never forget it or forgive myself for it.
The following week, I asked my mum to buy me a skirt and straighten my hair. The next five years in my body were bleak.
Then I met bae…
I know they say you can't make a home out of a person, but I've never felt more at home in my body than when I'm with her. We had fumbly, over-excited sex in her car on our first date. In the throws, I remember the moment.
The moment that had always arrived with girls before her, where I lied. Where I said I was on my period, or my chest ached -- where I only let girls me touch me if we were together. Always some dead, generic excuse to avoid being touched.
And I did, I lied. She didn't even flinch, was completely chill. She relaxed back into her chair and looked at me with all the trust somebody can muster. So I told her the truth. I told her how it felt to be touched in a body like mine, that I didn't necessarily understand it and that I was sorry. She grabbed my hand and told me I didn't need to explain anything. We continued to fog up the windows of that Golf VW for the next three hours.
At each gender expression milestone, she's been there, telling me that I don't need to explain myself to her or anyone for that matter. She's been a life saver.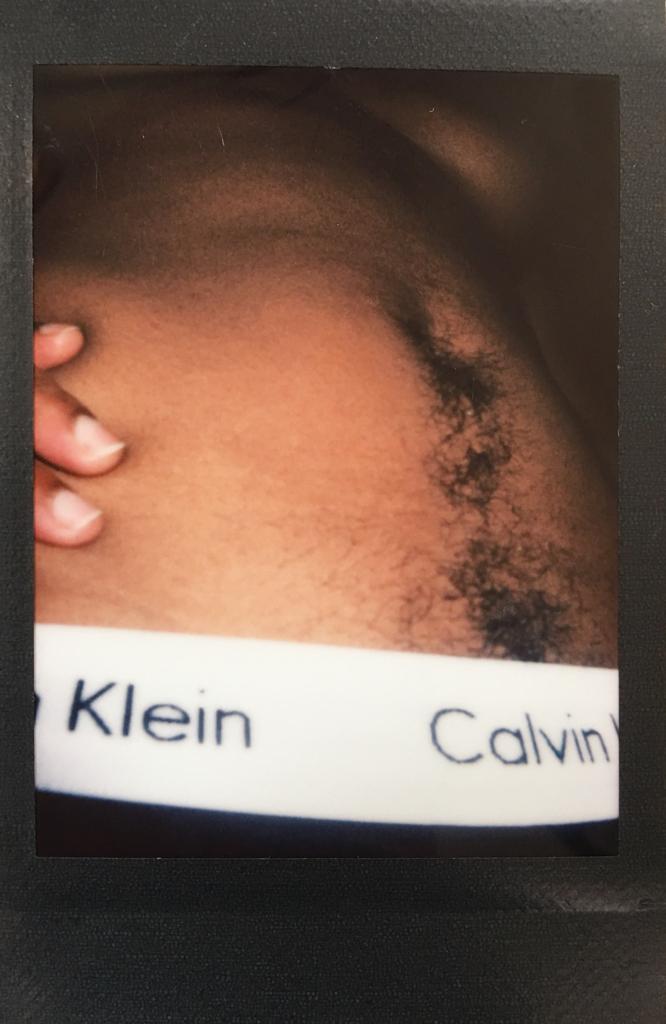 My first binder was a gift from a witchy transman that stumbled into my life by way of a project they were creating, about masculine-of-centre AFAB people. This was language with which I'd only just come into contact, though once I did, the connection was instant.

I joined them in their venture, and they told me that they liked their breasts but they didn't want people to know they were there. So they bound every day with much struggle. I took it home with me, too embarrassed to try it on in front of them. I felt like a fucking super saiyan. I have never looked back.
Now I'm here.
I'm getting top surgery in March. I have a new name my mother helped me choose and an identity to call my own. Defining masculinity for myself and all the other people I know and love, challenging the narratives of blackness and gender nonconforming folk every day. I know when most cis folk think of transness, they think in the 'what ifs?' But I know what is, and I know what makes me feel whole.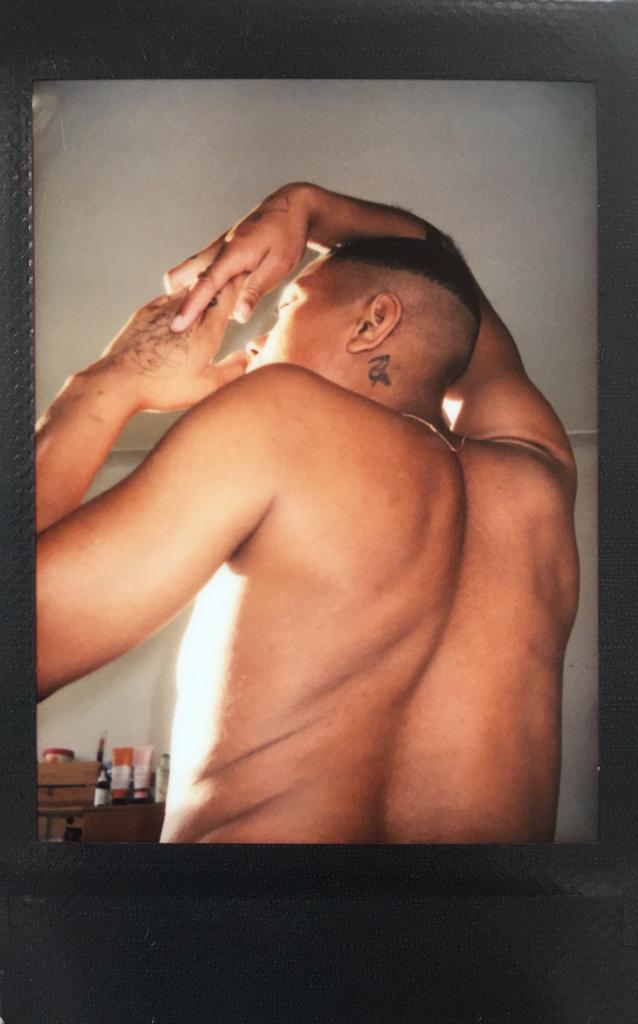 I recently adopted (in the queer sense) a beautiful young transman by the name of Kai Isaiah Jamal who enables me to see myself even clearer and sets me free of toxic expectations on a daily. Our sister wives and extended family in the form of BBZ and Pxssy Palace have come together to put on a fundraiser this Saturday for our pending FTM top surgeries. A club full of people seeing me just like my favourite aunt but this time there's no yielding, no expectation, no either or, just Luv.
PXSSY PALACE X BBZ PRESENTS: SHOW LUV FUNDRAISER takes place this Saturday 16 February. You can donate to Kai & Naeem's top surgery fund here.
Credits
---
Co-edited by Maneo Mohale and Kuchenga
This article originally appeared on i-D UK.
Tagged: