opening ceremony's new lookbook features pairs of lovers, collaborators, and bffs
Spike Jonze, Ryan McGinley, Holli Smith, Collier Schorr, Mia Wasikowska, Dilone, Marc Hundley and more pair up for a portrait series celebrating relationships of all kinds.
Carol Lim and Humberto Leon met in 1993, as freshmen at UC Berkeley. Lim remembers the day they met vividly: her roommate brought him over to their place. "I was in my pajamas and Humberto invited me out dancing in San Francisco," said Lim — then an economics major with an early class the next morning. She went anyway. "That was the beginning of how we interacted. To this day this push and pull persists."

It's been 22 years since that first meeting, and 15 since the pair launched Opening Ceremony in 2002. Since its earliest days on Howard Street, the hugely influential concept shop has always been about connection, discovery, friendship, and fun. Lim and Leon built a business model on celebrating international designers and the cultures they come from (past seasons have spotlighted Belgium, Brazil, and China). They've also tapped their own creative network here at home, making collaborators of longtime friends like Chloë Sevigny, Berkeley buddies Patrik Ervell and the Rodarte sisters, and Spike Jonze. At its heart, OC is a true community.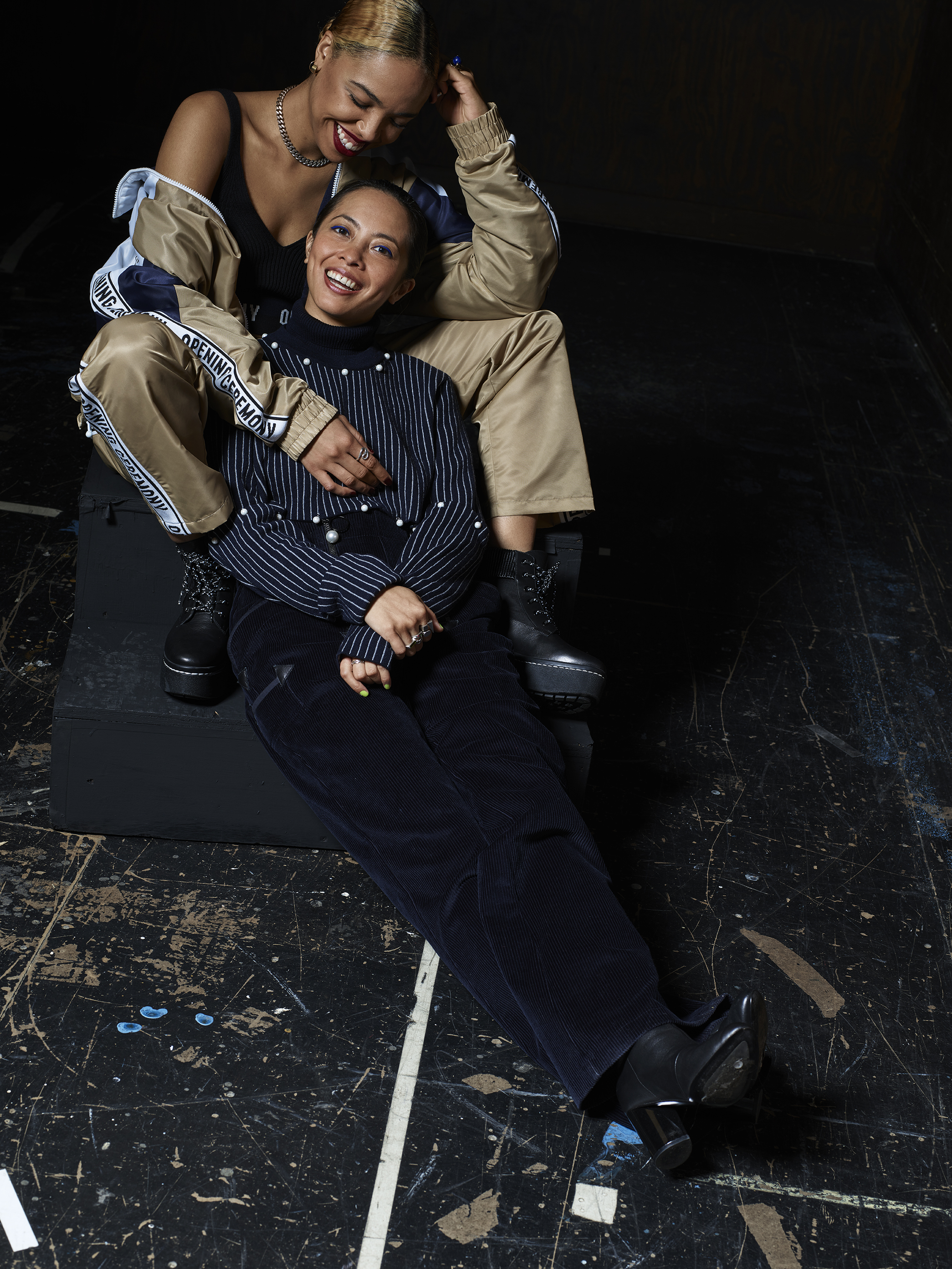 Tonight, Lim and Leon debuted Opening Ceremony's spring/summer 18 collection with a choreographed play called Changers. The piece was written and directed by Jonze, and it isn't his first OC rodeo. He created capsule collections to celebrate the release of his films Where the Wild Things Are and Her, and co-directed another fashion-show-cum-play, 100% Lost Cotton. Lim and Leon also threw him an epic one-night gallery exhibition in 2015, which doubled as the debut of OC's fall/winter 15 collection.
Jonze, too, sees connection as fertile creative turf. He nabbed an Oscar for Her, a sweet, soulful, and wholly unique film interrogating the romantic possibilities of technology. Changers — staged at La MaMa Experimental Theater Club in the East Village — explores love and relationships through dance (Ryan Heffington, one of the world's most sought-after choreographers, architected its movement).
While you wait for our show full review, take an exclusive look at Changers's special program, photographed by Brigitte Lacombe. It features the show's stars — Mia Wasikowska and Lakeith Stanfield — as well as some of Lim and Leon's favorite pairs. Beyond romantic couples (which include Holli Smith and Collier Schorr, Ryan McGinley and Marc Armitano Domingo, Erin Magee and Nicole Albino), the photos also depict muses, friends, and family in OC's pre-spring 17 collection.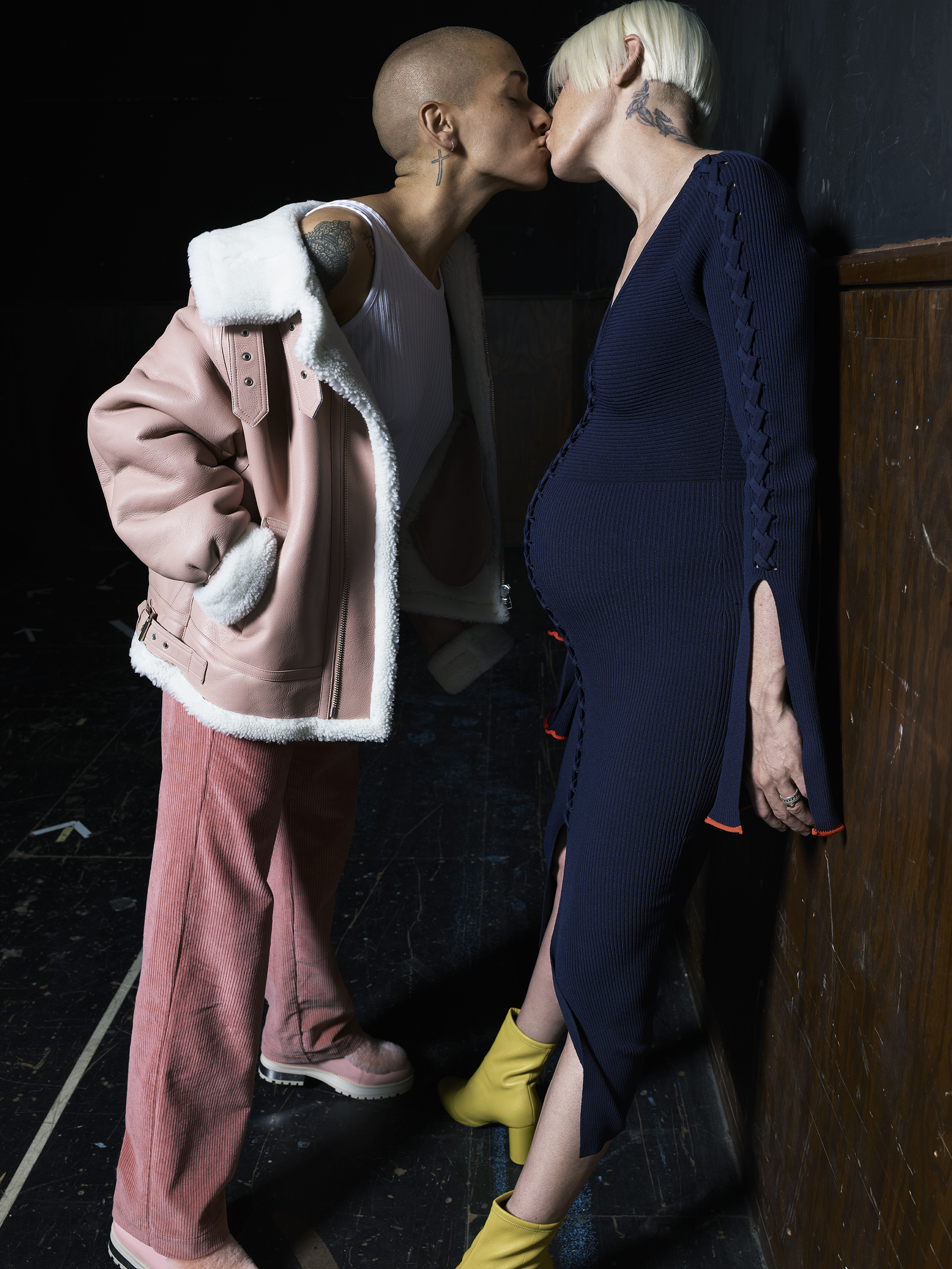 Each subject featured shared thoughts on what they love (and hate) about the person they've been photographed with. "I love her innocence and I hate her unpunctuality," Brian Degraw muses about his Gang Gang Dance collaborator Lizzi Bougatsos. "I love her positivity and energy. I hate that she only gets a pedicure once every three months! I think she should do them every month," nail artist Naomi Yasuda confesses of her pal, producer Kim Ann Foxman.
Other pairs shared their secrets and tips to keeping a relationship thriving. "Spontaneity. Gossip! Making sure you have good shopping adventures," offer BFFs Michelle Salem and Matthew Mazur. "Honesty keeps a relationship going," says Holli Smith. "I mean, you have to blurt out the hardest stuff because it lightens you up, and hope that the person doesn't take it too harshly." Erin Magee put Smith's advice in practice with her answer: "SEX, SEX, and MORE SEX."
Take a deeper dive into the lookbook here, and check back soon for the full rundown on Changers.