raisa flowers creates magical makeup for kelela and nyc club kids
New York's coolest unconventional beauty queen is empowering a new generation of weirdos.
Not many people would look stunning while finishing a salad at sweetgreen at 5pm on a drizzly Tuesday, but Raisa Flowers does. She's not wearing her signature cyborg contact lenses or neon waist-length braids, but she gets a pass, having just spent fashion week as the go-to make-up artist for Kelela and assistant for Pat McGrath. (Raisa worked on many of the muted makeup looks at Calvin Klein, the kohl-rimmed eyes at Coach, and the glitter-streaked eyes at Anna Sui.) Today's sweetgreen look — subtle metallic-accent eyes and perfectly brushed, bleached brows, along with a trio of pretty nose rings and snakebite lip studs — make her look like she just stepped off a runway rather than a rainy Union Square street corner.
I started lurking on Raisa's Instagram after seeing a Parker Day photo of a kawaii-goth girl [Raisa] with black blood spilling from her mouth. "She likes to shoot with weirdos," Raisa says bluntly. She's not wrong: Parker kicked off her pop-inspired Icons series by issuing a Facebook query: "Where the freaks at?" Raisa's muse and BFF Alees Yvon also made the cut. Makeup is often thought of as a solitary, behind-the-scenes prequel to fashion's most dramatic moments. But Raisa likes getting in front of the camera as much as being backstage. "I don't model because I want to be the center of attention, but I want to show people that you can do more than just one thing," she says. 'I have younger sisters, and a brother, and I want to show them that you don't have to put yourself in one box." She talks to i-D about diversifying the beauty industry and creating dope stuff with friends.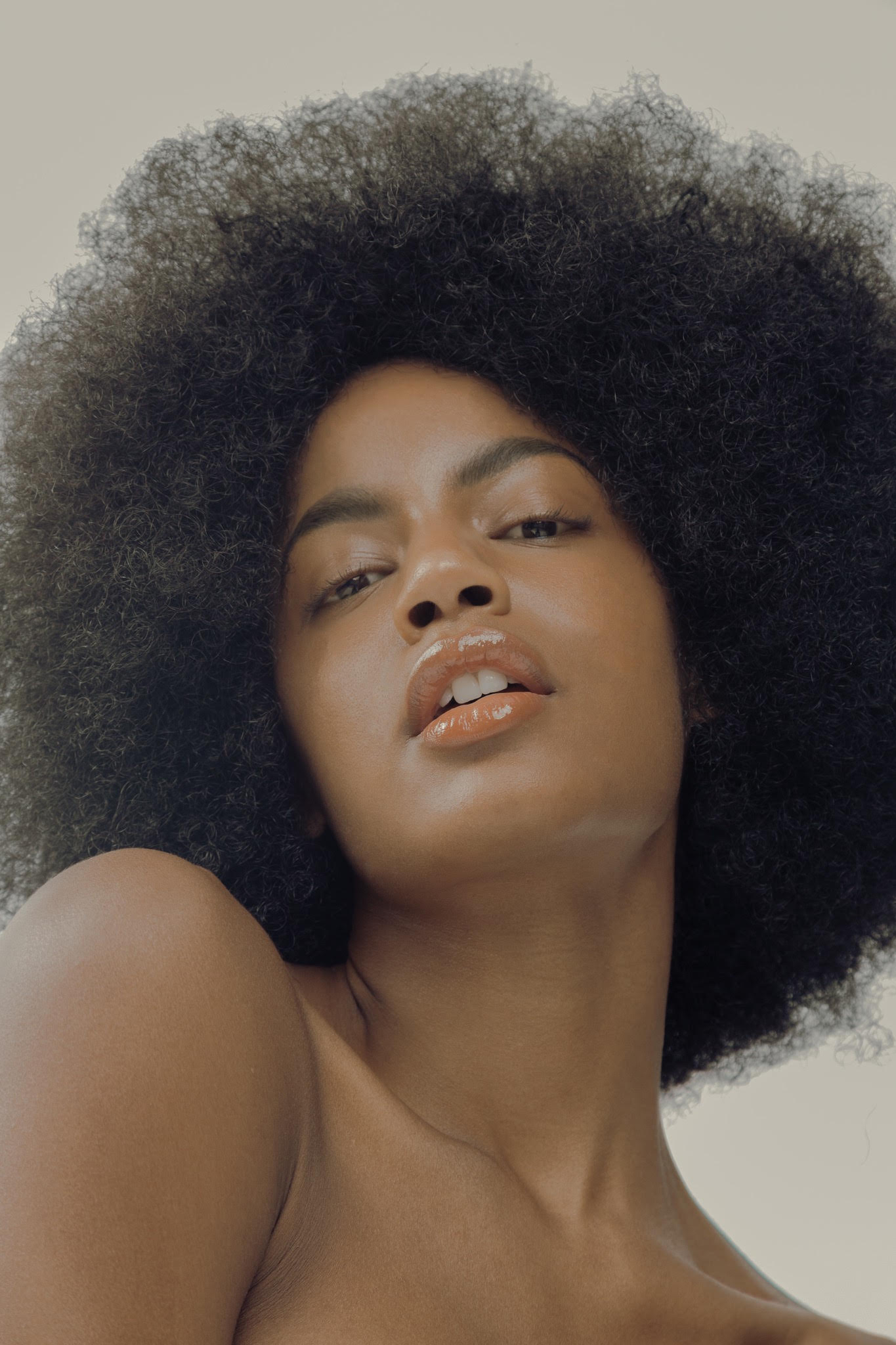 How did you start working with Kelela? What is your creative dynamic like with her?
I started working with Kelela last September at fashion week. Her makeup artist at the time, Marc Anthony, had suggested me. It was a really fun experience. For Calvin Klein I was using Pat McGrath products — I started on [Pat's] team last year. I did a pop-y inner corner so it looked youthful and elegant at the same time. She has these beautiful Ethiopian eyes so I wanted to enhance them but in a delicate way. Usually before I work with someone like Kelela I'll look at their Instagram to see what they're into first, so I can see what I'm getting into as an artist. I've listened to Kelela's music, so I can envision what kind of makeup she likes. She likes natural, I like pop. We experimented with new things and collab-ed our styles.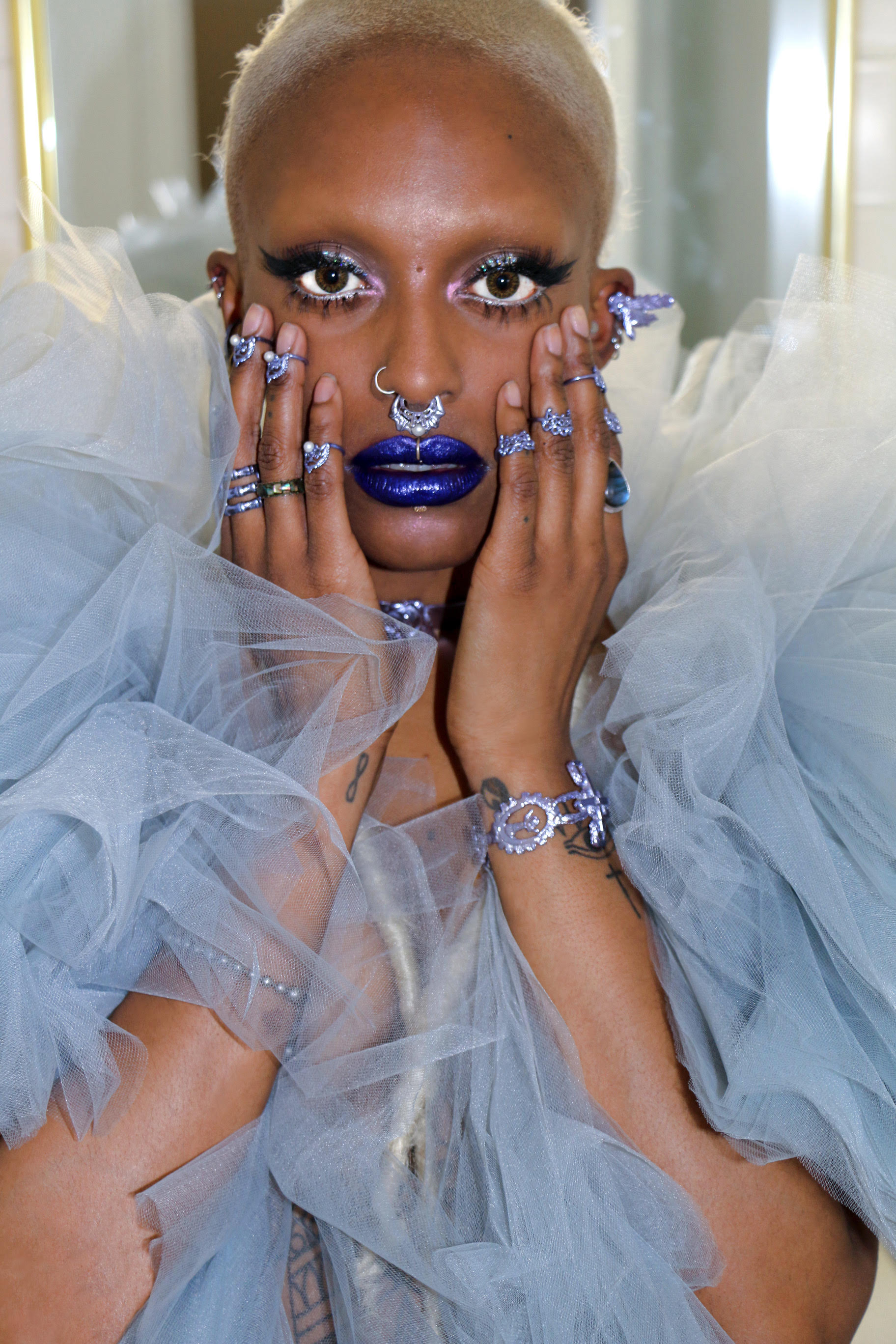 How did you get into makeup in the first place?
I did take a four-day course with Priscilla Ono. She's the Global Makeup Artist of Fenty Beauty. I was doing makeup before but it was too off and on. I had lost my job, and I was like, "Damn, what am I doing to do?" I was already doing makeup but I wasn't doing it to my full potential. After taking that class in 2014 it drove me to do makeup even more. I was already into it, because my mom used to take me to MAC all the time when I was really young, but I fell in love with it after taking that class.
There has been a lot of talk lately about the importance of diversity backstage as well as on the runway, and Rihanna's Fenty Beauty seems to be a real game-changer. How have you noticed things changing in the beauty world?
For a long time only a few brands had shades for darker girls. Rihanna went out of the box and provided for everyone on the color spectrum. She went from pale white, or albino, to the darkest shade. I want to see more black models being promoted. I work with everyone, but I love working with black models because we need more diversity. Duckie [Thot] is being a used a lot so we need more representation for girls like her. Some makeup artists come from different countries where they don't have a lot of black models. It's not that they don't want to do them, it's that they haven't learned how. People need to train themselves and teach themselves.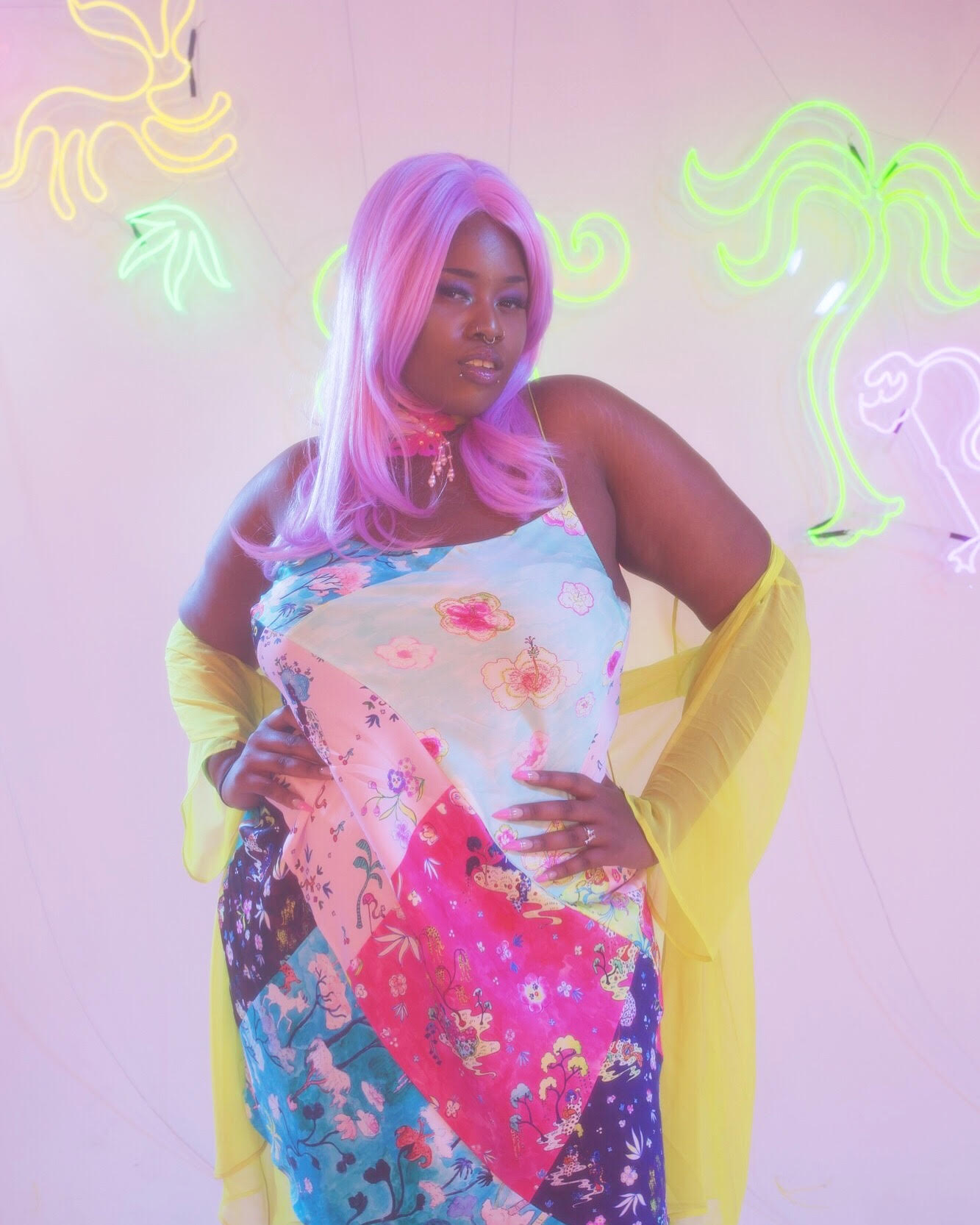 How important is your own personality and aesthetic to your profession?
I think it's very important. People see the way I stylize myself and they might want a look like that. Not everyone is going for contacts and crazy rainbow cut-creases. I like to wear a lot of dark colors, but I like neons and pop colors, so I'll wear them as make-up.
Who inspires you outside of the beauty industry?
Missy Elliott is my number one icon. I would love to do her makeup one day, or to just meet her in general. She has inspired me as a plus-size woman and as someone who started from nothing. She tweeted the other day about how she used to eat ramen noodles and sleep on the studio floor. That really resonated with me!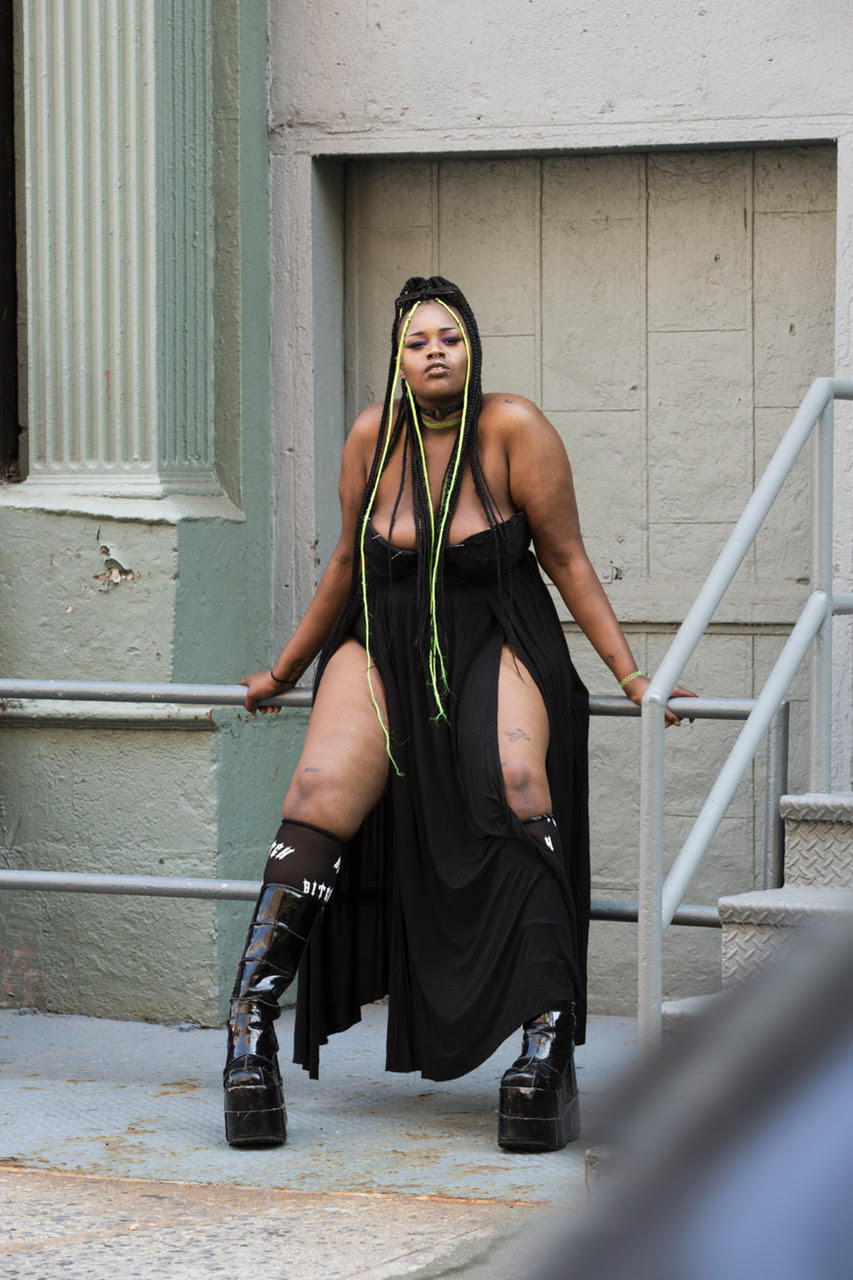 You said you worked at a supermarket. Did they have strict rules about makeup?
Yeah, when I was working at the supermarket I couldn't really do it. I went to Catholic school too for my whole life — I've never been to public school. So it was hard for me to really express myself. I had my lip pierced and really long nails and I had my head half-shaved at one point. My principal was like, "Why do you have this gang hairstyle?" I was like, "Gang hairstyle!?" I used to wear bright fuchsia metallic Dr. Martens to school then take them off when I got there and put on my uniform shoes.
You just modeled in a runway show for the first time at New York Fashion Week (for Maison the Faux). What was that experience like?
I didn't think it was going to be that big. I was kind of nervous the whole time but when I walked out I felt really good. I was really thankful that the designers reached out to have me model. I'm plus-size and there aren't a lot of plus-size models that walk at those shows. It's going to take time, but fashion is getting more appreciative. Weirdos like me can be in fashion shows or be in campaigns. When I was growing up you had Missy Elliott and Lil' Kim and Hype Williams but not a lot of artists were super alternative or trans or genderqueer. It's important for the younger generation to see that.