Photography Marcus Cooper
these 'model citizens' are using instagram to flip congress blue
Barbie Ferreira, Chella Man, and Yasmin Geurts are among 40 young activists launching 'Model Citizens Vote,' a viral push to turn out the youth vote ahead of the November midterms.
Photography Marcus Cooper
Only 28% of young voters say they will certainly vote in the November midterms, but the young activists behind Model Citizens Vote want to change that. Co-founders Cody Milestone and Devon Kelley have rallied a bunch of their most Instagram-savvy mates — including Barbie Ferreira, Charlie Plummer, Chella Man, Gia Seo, Gabby Richardson, and Parker Kit Hill — to form Model Citizens Vote, a non-profit organization aimed at stopping the Trump agenda by flipping Congress to Democratic control. As Cody explains, this is not a normal president, and it's not a normal midterm election. And by reaching out to friends with a combined two million Instagram followers, Model Citizens Vote has the power to enact real change. "Anyone questioning the importance of social media on election outcomes should look at how Trump weaponized Facebook and Twitter in his 2016 campaign," says writer Andrew Pasquier, who joined the campaign this summer. "Instagram is the next frontier, and and we'll challenge him there."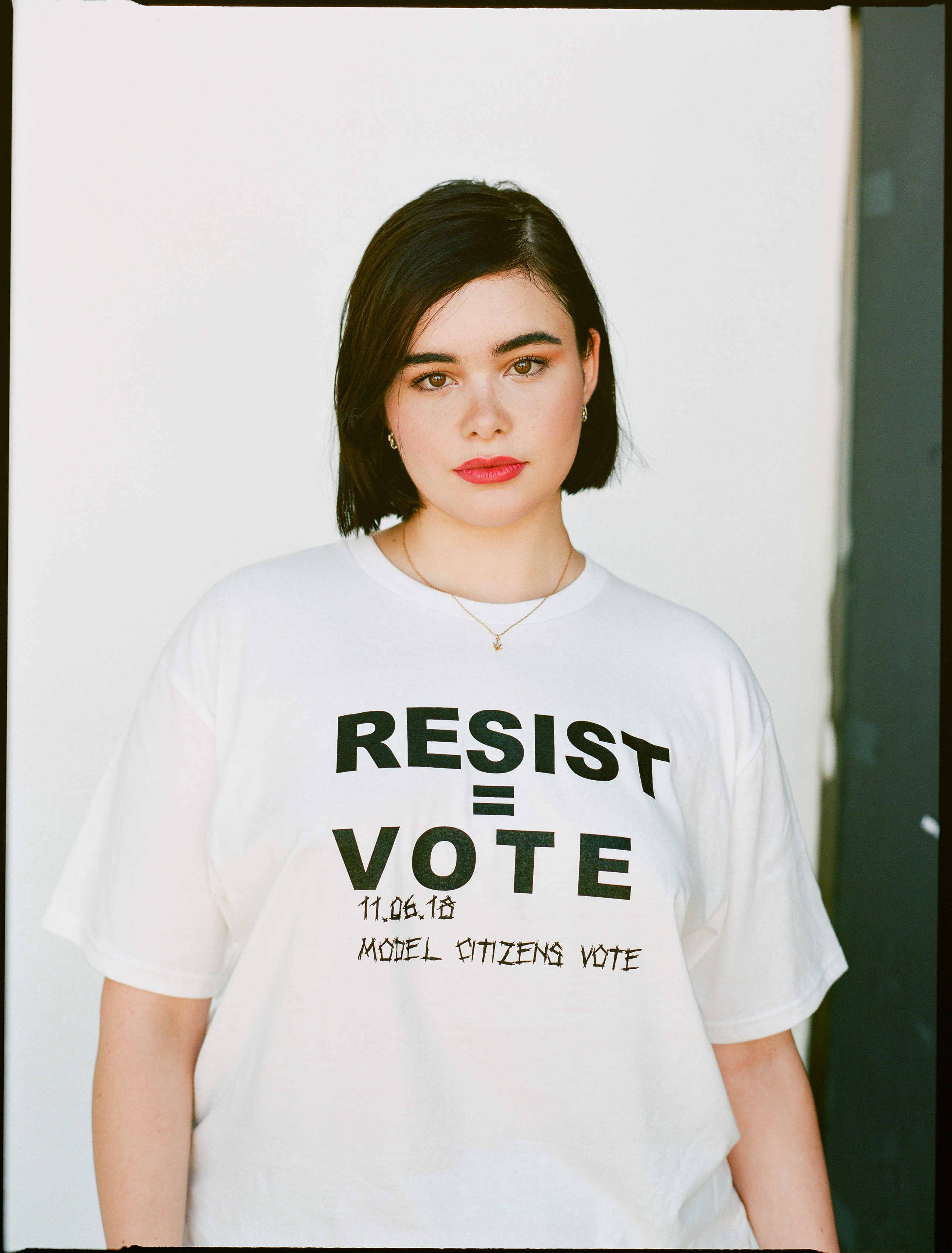 Model Citizens Vote started to take shape at Spring Studios this past July, when 40 young activists met at Spring Studios wearing custom t-shirts, reading: "Model Citizens Vote" (a pun on the group's fashion roots), "Resist = Vote," and "Stop Trump's Tour of Destruction." The group was shot by fashion photographers Heather Hazzan and Marcus Cooper, and offered personal stories about why the midterms are so crucial. As Barbie Ferreira explains in a heartbreaking accompanying video segment, her aunt, who has been living here since she was 18, is currently at risk of being deported. Yasmin Geurts suffers from an autoimmune disease, a source of well-founded fear in a country where elected officials are constantly trying to undermine an already flawed healthcare system. i-D talked to Cody and Devon about why we all need to show up on November 6, and vote like our rights depend on it.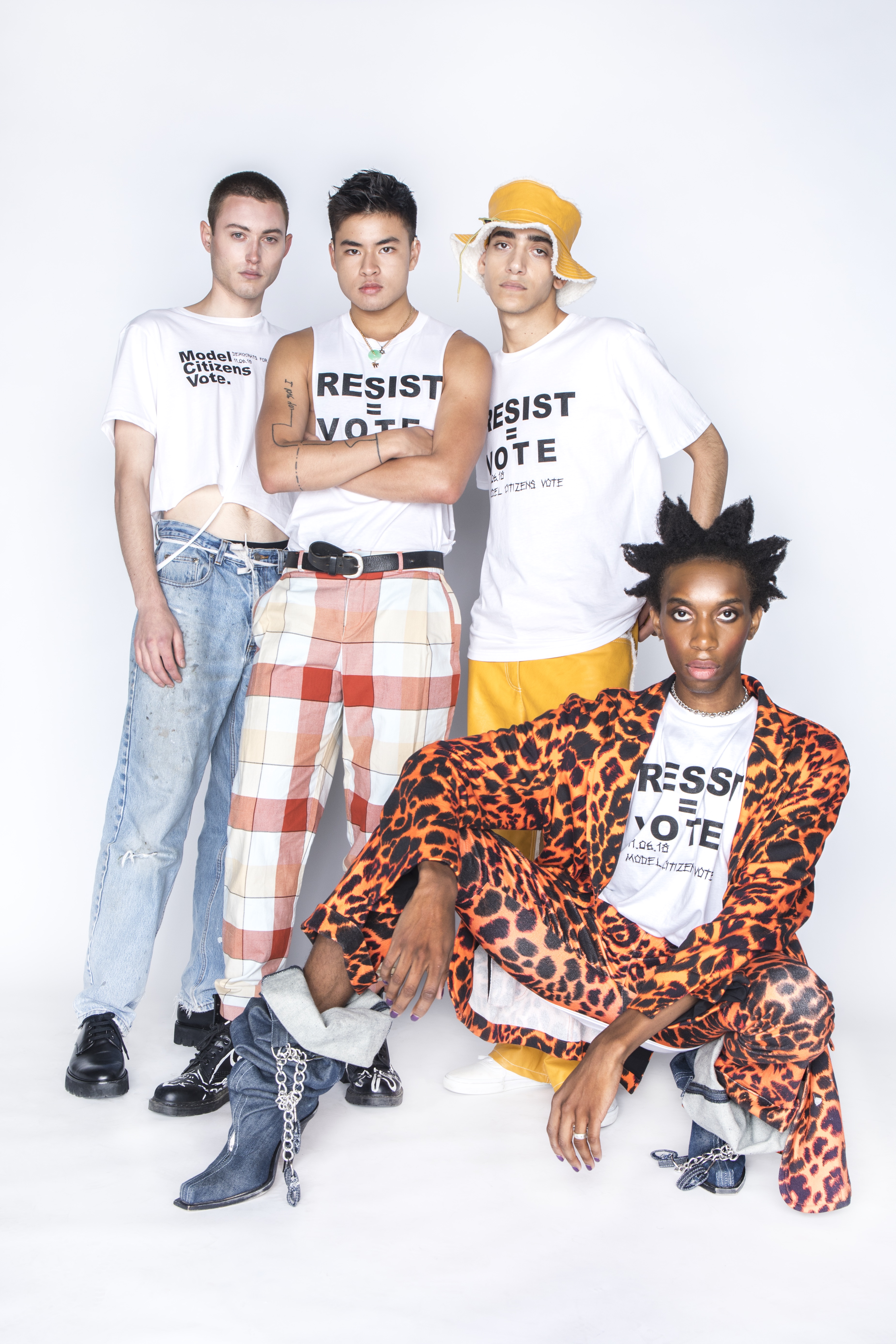 What inspired this campaign?
Cody: Donald Trump's nightmarish presidency inspired this campaign. He represents our country terribly and does not share our values, but we know that young people's failure to show up and vote is one of the reasons he got elected. My friends and I were talking about what we could do about it and we realized that we had power in our hands with our Instagram followers, and that harnessing that following could reach millions of young people to urge them to register and vote. We don't want to live in Donald Trump's America, and if enough young people vote, we won't have to.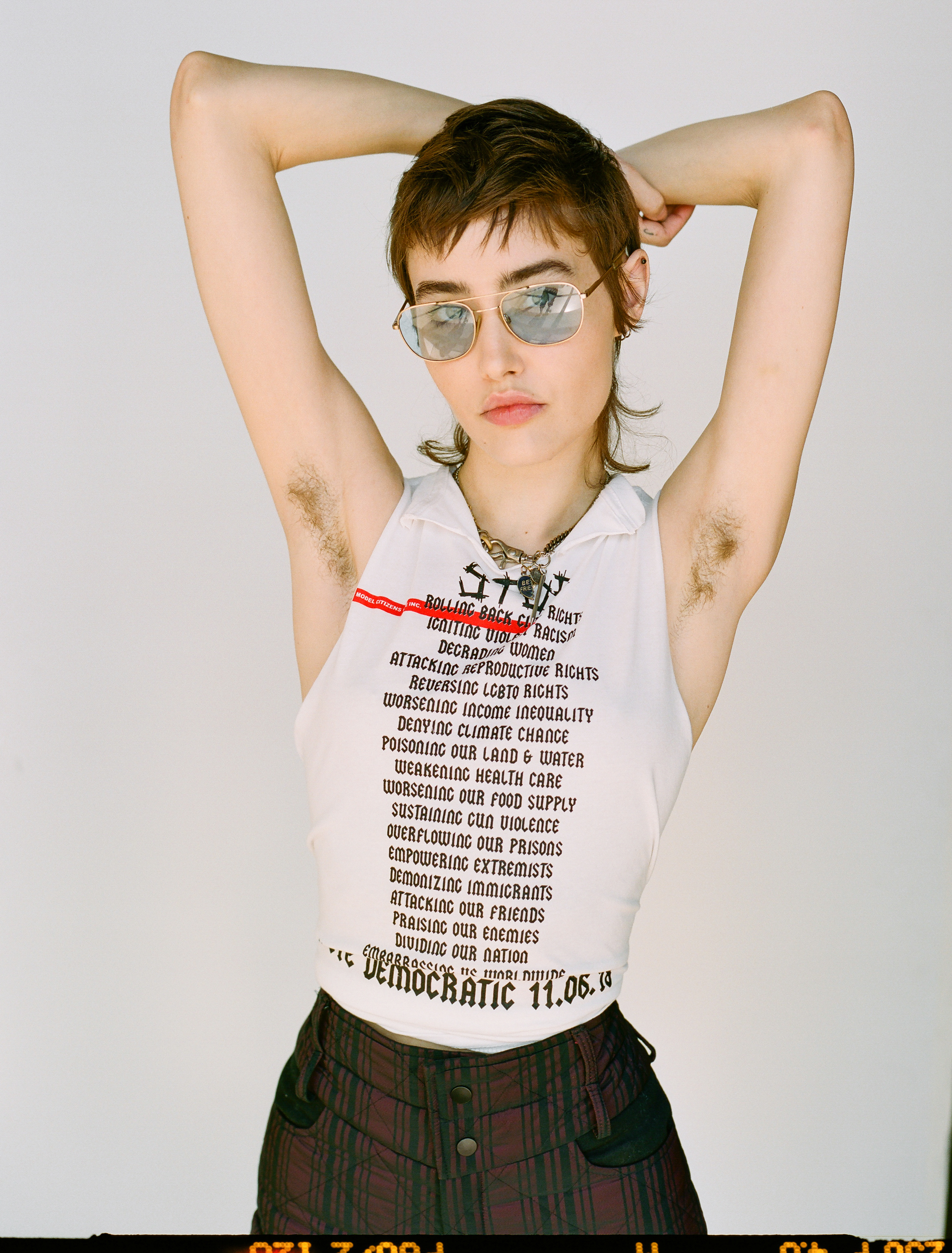 How can Instagram be leveraged for social good? What are "hashtag activism" critics getting wrong?
Devon: Instagram is the perfect platform for this campaign because it allows young people to take action in a way that is natural and familiar to them. We want to use social media to reach young people, but their involvement can't end with a post on Instagram using a hashtag — they need to make their voices heard by registering and voting, too. That's how this campaign will create change. We plan to engage in an ongoing conversation with millions of young people between now and Election Day. Our launch is designed to reach over two million people on day one with posts from our cast. From there, it will reach many millions more with support from influencers across the country, particularly in swing states. We ask that our friends and followers take specific actions — register to vote, urge their friends to register to vote, and most importantly, show up on November 6.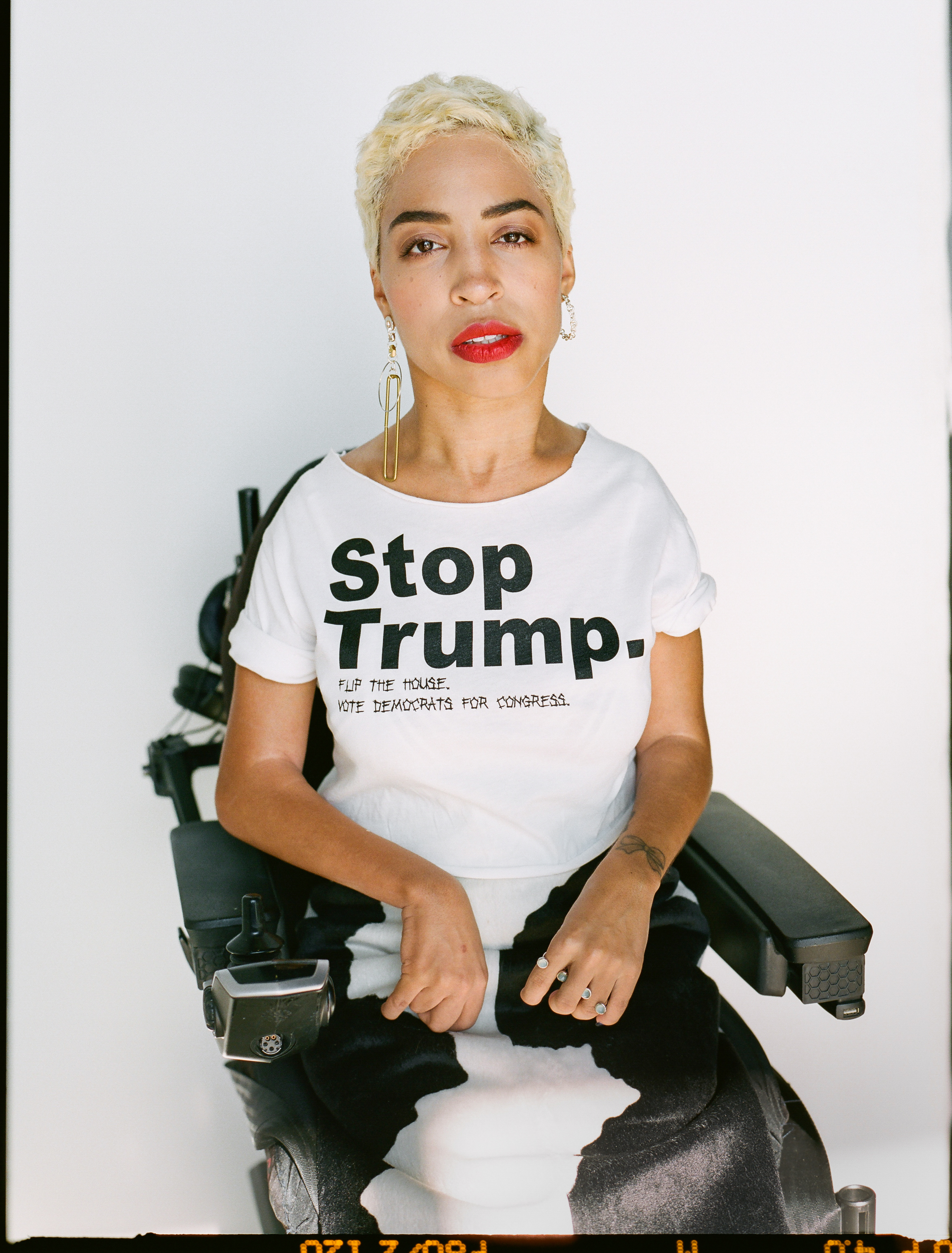 Tell us about casting such an incredible group of model activists.
Cody: The casting process was a lot of fun and so empowering. When you ask people if they want to help stop Trump, it's amazing how quickly they say yes! Everyone was hype to use their followings to help us make a difference. The shoot day at Spring Studios was just a big party with our friends and extended network. The production was really special to everyone involved, the energy was crazy — people were crying and laughing and everything in between.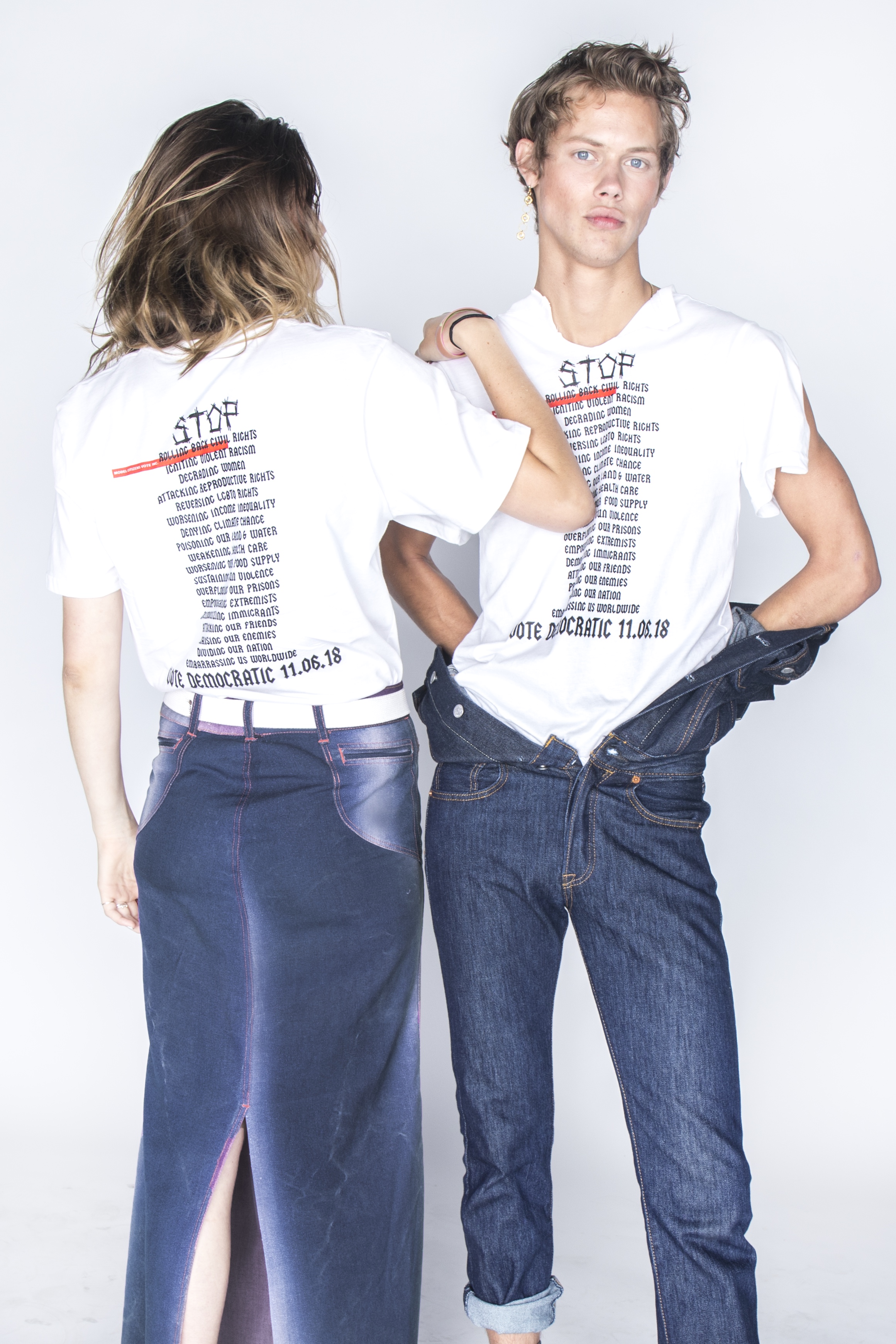 Why are the midterm elections so crucial?
Devon: Unfortunately, Trump is probably going to be President through 2020, so the best way we can stop him from advancing his agenda is by flipping Congress to Democratic Party control to put a check on him. People need to realize that Trump is not a normal President, and this is not a normal midterm election. Everything is at stake. Our future is at stake.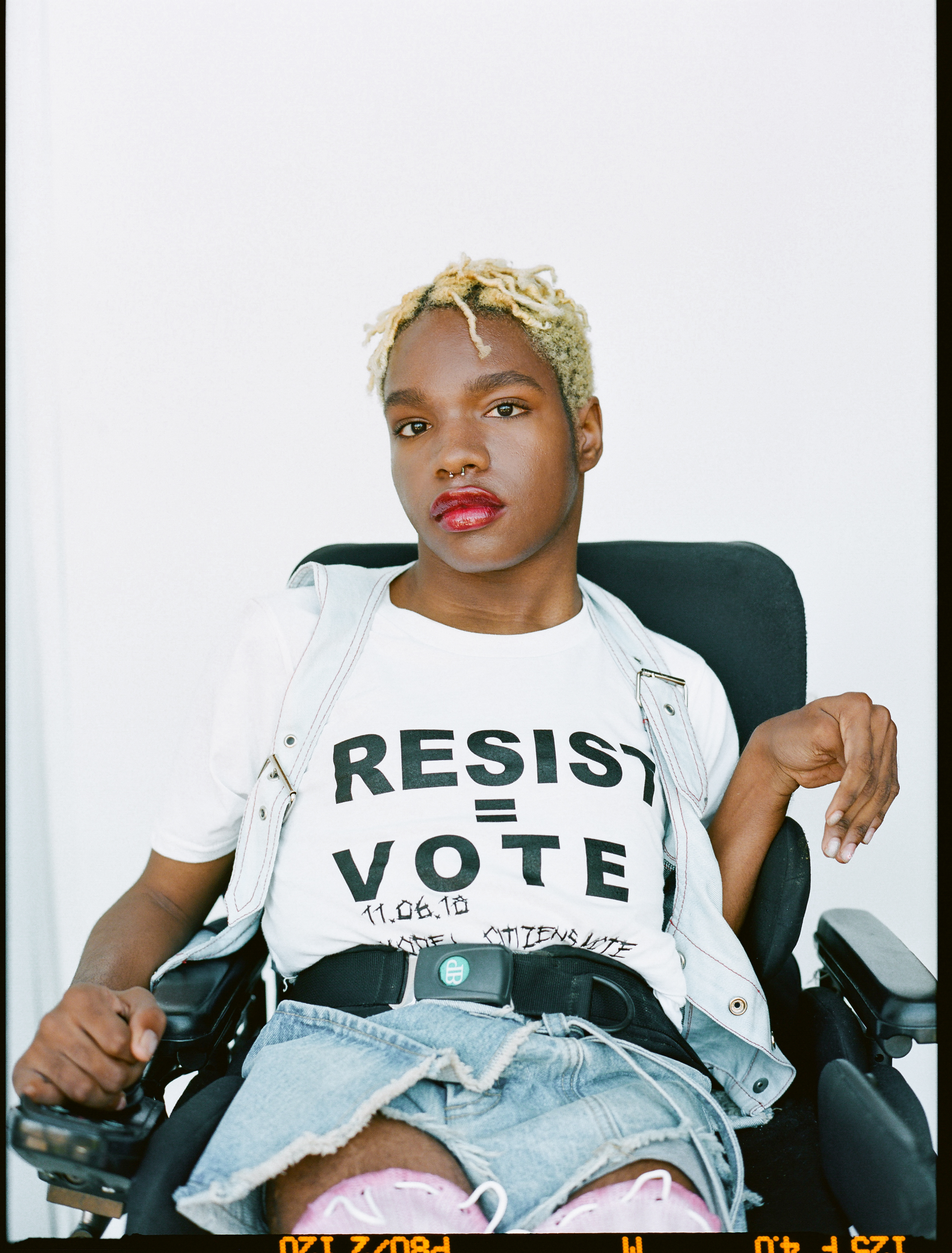 Are there any particular candidates you're excited about?
Cody: We're excited about every democratic candidate running for Congress this year, for the House and the Senate. Democrats need to pick up 24 seats to flip the House and that's going to take electing liberal candidates in urban districts and more moderate candidates in suburban and rural districts. Our message is simple: Vote Democrats for Congress to stop Trump.
What will happen to Model Citizens Vote after November?
Devon: Model Citizens Vote is just getting started. Our first order of business is to create the largest youth voter turnout ever and make Trump a one-term President. After that, we'll take on the aftermath of his presidency.