Photography Filip Custic.
this photographer creates surreal nudes using everyday objects
Filip Custic hopes his "visual propaganda" will influence the future of human aesthetic.
Photography Filip Custic.
Filip Custic, a Spanish-Croatian multidisciplinary artist, creates futuristic "virtual paintings" where human meets everyday objects. Inspired by the universe and science, he uses a combination of art direction, photography, installations and editing to create his digital masterpieces. At just 25-years-old, his work has attracted collaborators such as Vogue, Opening Ceremony, and Sony.

He speaks both Spanish and Croatian, but his preferred method of communication is through objects. Through a movement he created called "objetismo", Custic uses everyday objects to create a new visual vocabulary. "This is my mental landscape," he says, describing his work. "This is what happens in my mind".
While he speaks "object" flawlessly, his English is only passable. Nevertheless, through object-speak and a phone call from Madrid we talked to him about his visual language.
When asked when he began creating art he answers back with more questions, something he does often. "Can someone be conscious in the process of starting to create art? What is art?" he says. "I don't really feel like I'm doing it. My "job" is not created yet so I listen to the universe".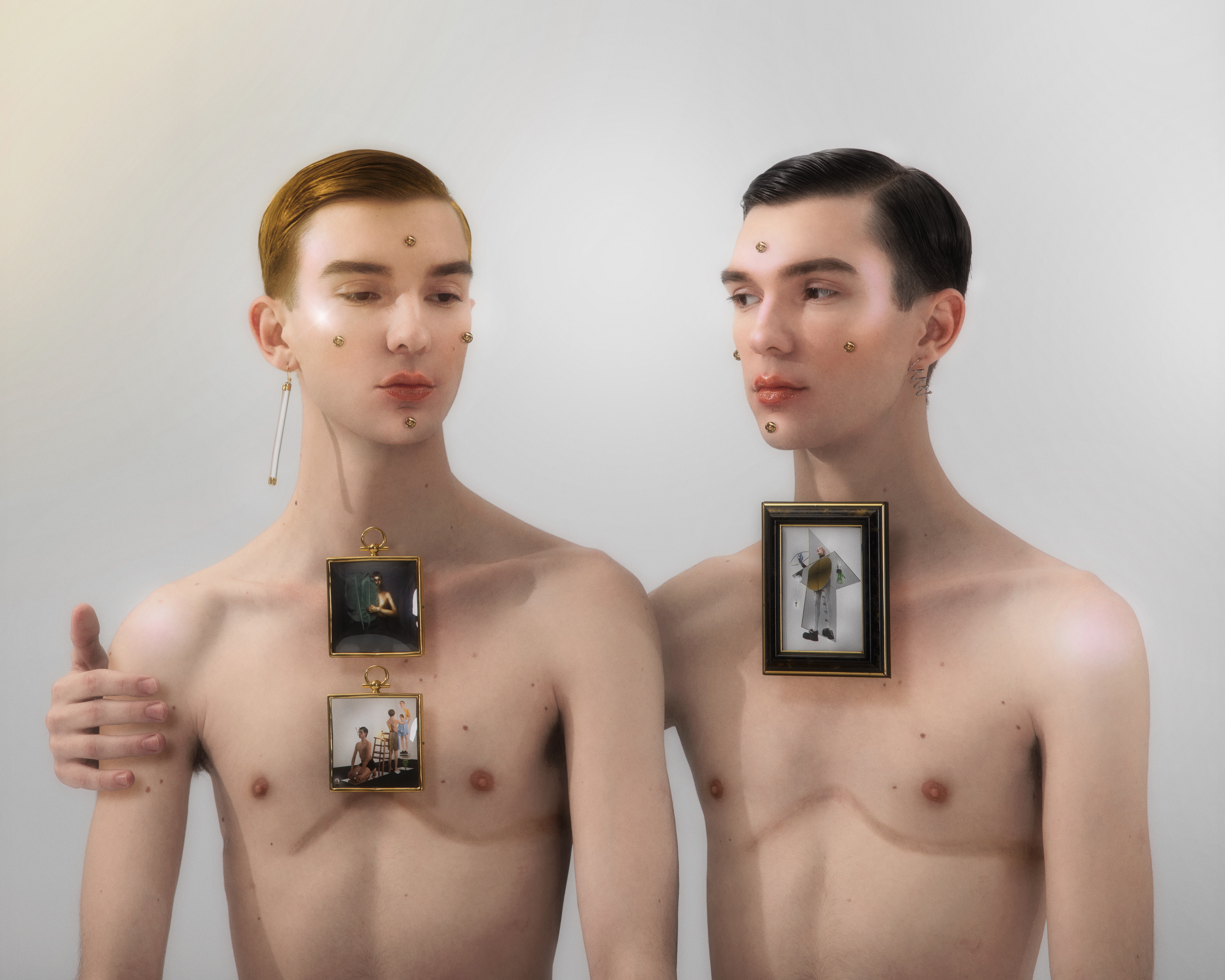 He can, however, pinpoint when he started fashion photography, at 19 years old. Growing up in Tenerife and Croatia, Custic says he has always been creatively influenced by his surroundings. After finishing school he moved to Madrid, where he is currently based, to study advertising and PR, a decision influenced by his parents. In his second year of studies, he felt the need to switch to something more creative, and his fashion career was born.
"Fashion has helped me to be fast and to build a personal language," he says. "It helped me understand how the body is a temple that you can decorate with objects that show who you are."
While the fashion industry influences his work, the universe and "the present" are his main source of inspiration, followed closely by science and spirituality. He lists Einstein as one of his artistic "masters", alongside Da Vinci, Raphael, Picasso, Dali and Pitágoras. "Everything that happens in my present time inspires me. All my learning, happenings, dreams and thoughts combined," Custic says.
His projects require a large amount of pre-production and post-production planning, which is why he considers Photoshop his main tool, rather than his camera. When talking me through his process, he explains that it often begins with drawing his ideas with extreme detail and then sourcing the objects. After this, he takes photos of all the objects (he includes humans in that category) and then after builds his "virtual painting".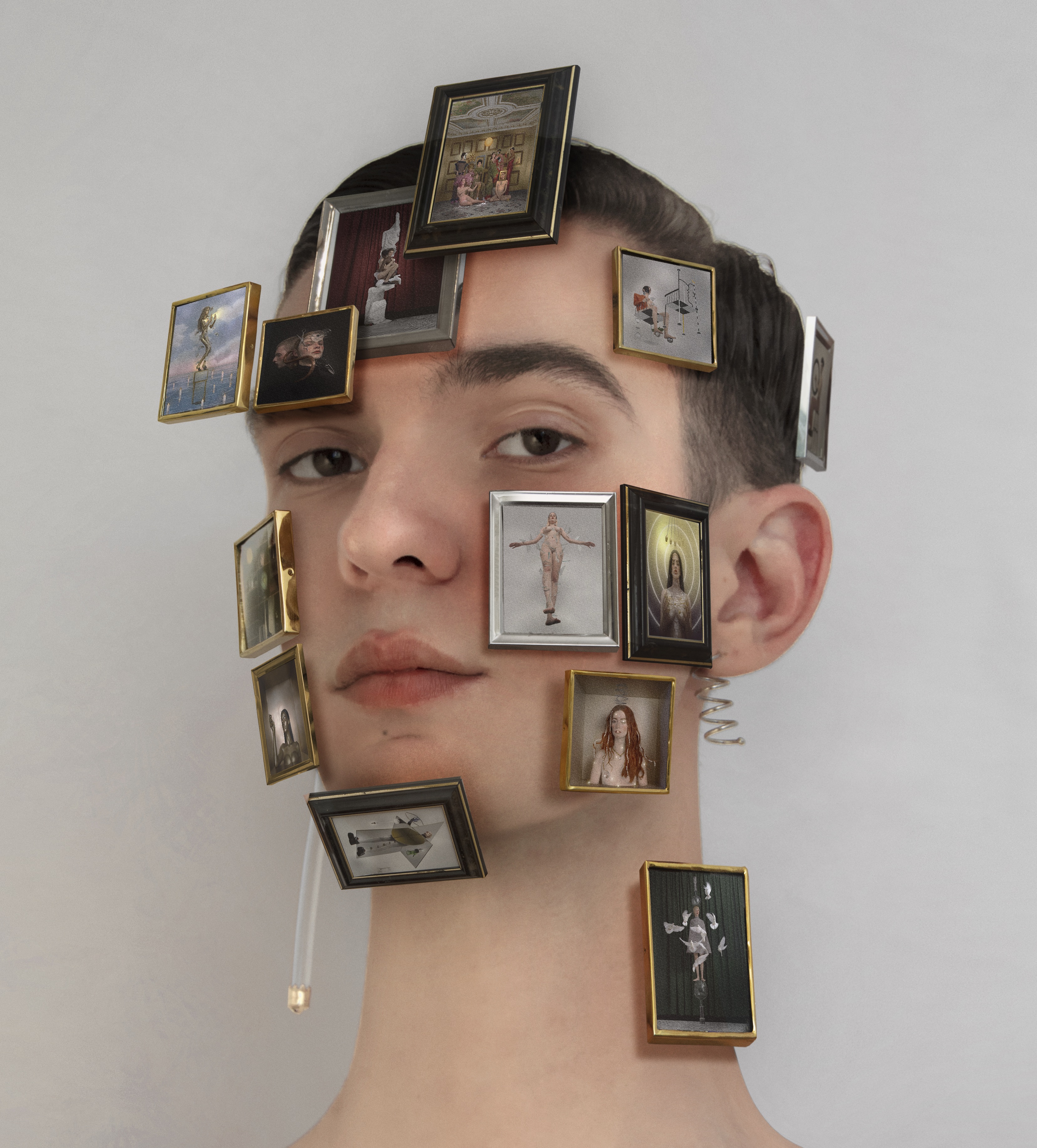 "I'm a very systematic person, so I like to plan everything perfectly," he explains. "The team is getting bigger and my ideas are getting more complex, so everything needs to be very planned."
Custic has a unique way of portraying the human body, so finding the right models and explaining his concept to them is very important. "When they come to the studio I want them to feel like they are going to have a very new and unique experience," he says. He also usually chooses people he knows and friends that inspire him to be his subjects.
When sourcing his objects, Custic looks to bring a new and often personal meaning to something ordinary. This is something he says he's always experimented with, but found new inspiration for after discovering the work of Marcel Duchamp and the DADA movement.
One object that continually pops up in Custic's work is the picture frame. He says this is because he uses it to focus the attention to the face, what he calls the ego. "I always like to show egos in my work," he says. "My inner guide is my ego so I listen to it."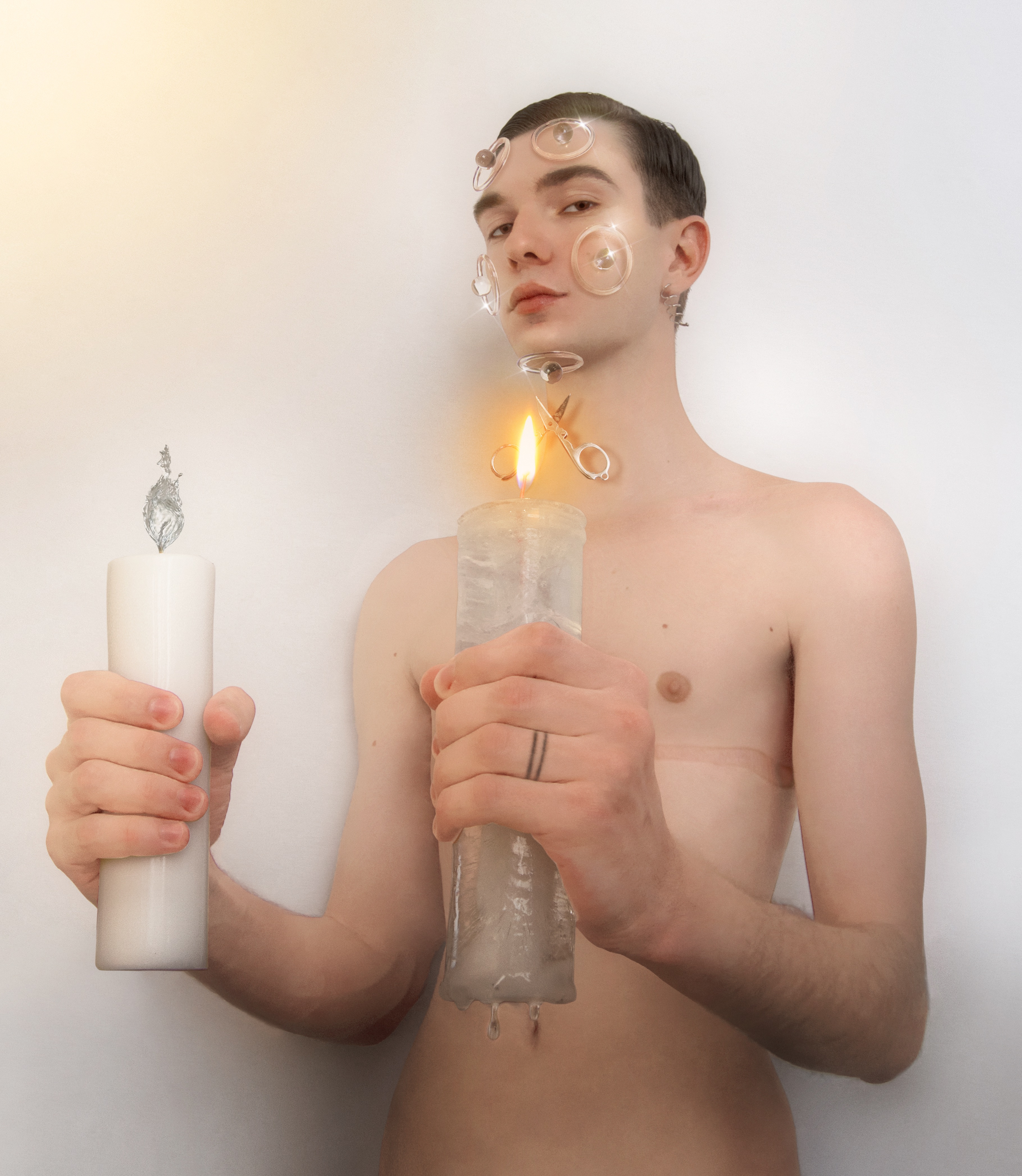 This year has been full with numerous fashion, music and gallery collaborations for Custic. His highlights include his campaign for Camper at the beginning of the year, and his recent work for the Spanish singer Rosalía's latest album "el mal querer".
After enjoying working within the music space, Custic says he is currently focusing all of his attention on galleries, museums and music. He's in love with the Spanish lifestyle and energy and considers his current base, Madrid, to be "the best place to live". While he can only give a few details about future projects, like the fact that more of his work for Rosalía will be coming out in September, it's obvious that he's excited. "This is exactly where I want to be now. I feel happy," he says.
Though it's clear Custic would be inspired by wherever he is. He approaches his "virtual paintings" with the innate curiosity and precision that could be expected of a mad scientist. With his toolbox of everyday items, he is constantly aiming to communicate new questions and "expose the eye to situations it's never faced before". When asked what these questions are, he gives a broad list that includes empowerment, spirituality, 4D, textures, eclecticism, meditation and time.
This combination of scientific curiosity and clever Photoshop techniques creates a futuristic mash-up world of human meets object that looks beautiful enough to want to live in. After staring long enough, you can't help but wonder if these delicate beings are what Custic thinks the future human race will look like. I mentioned this to Custic and he laughed with the reply "maybe if my propaganda works".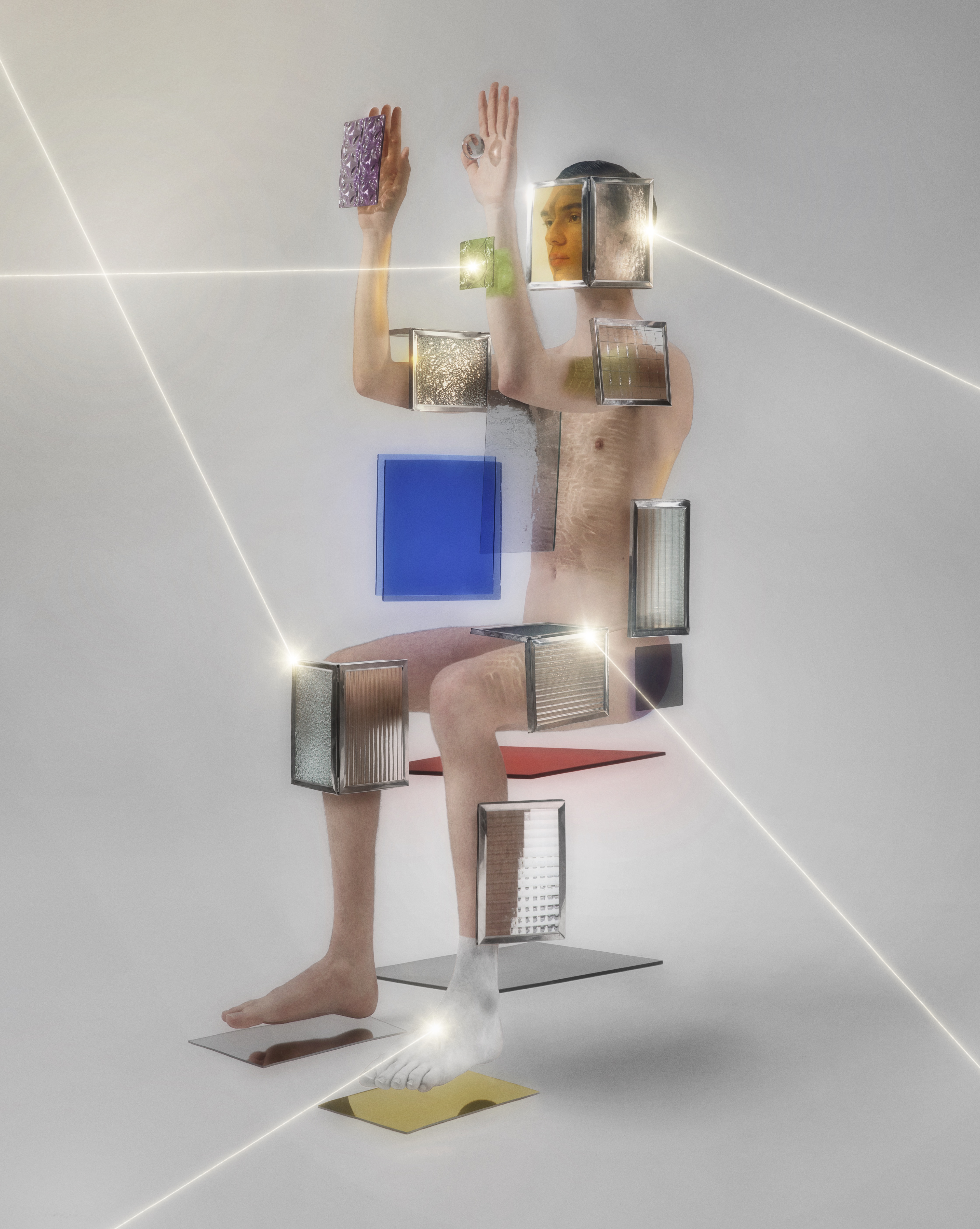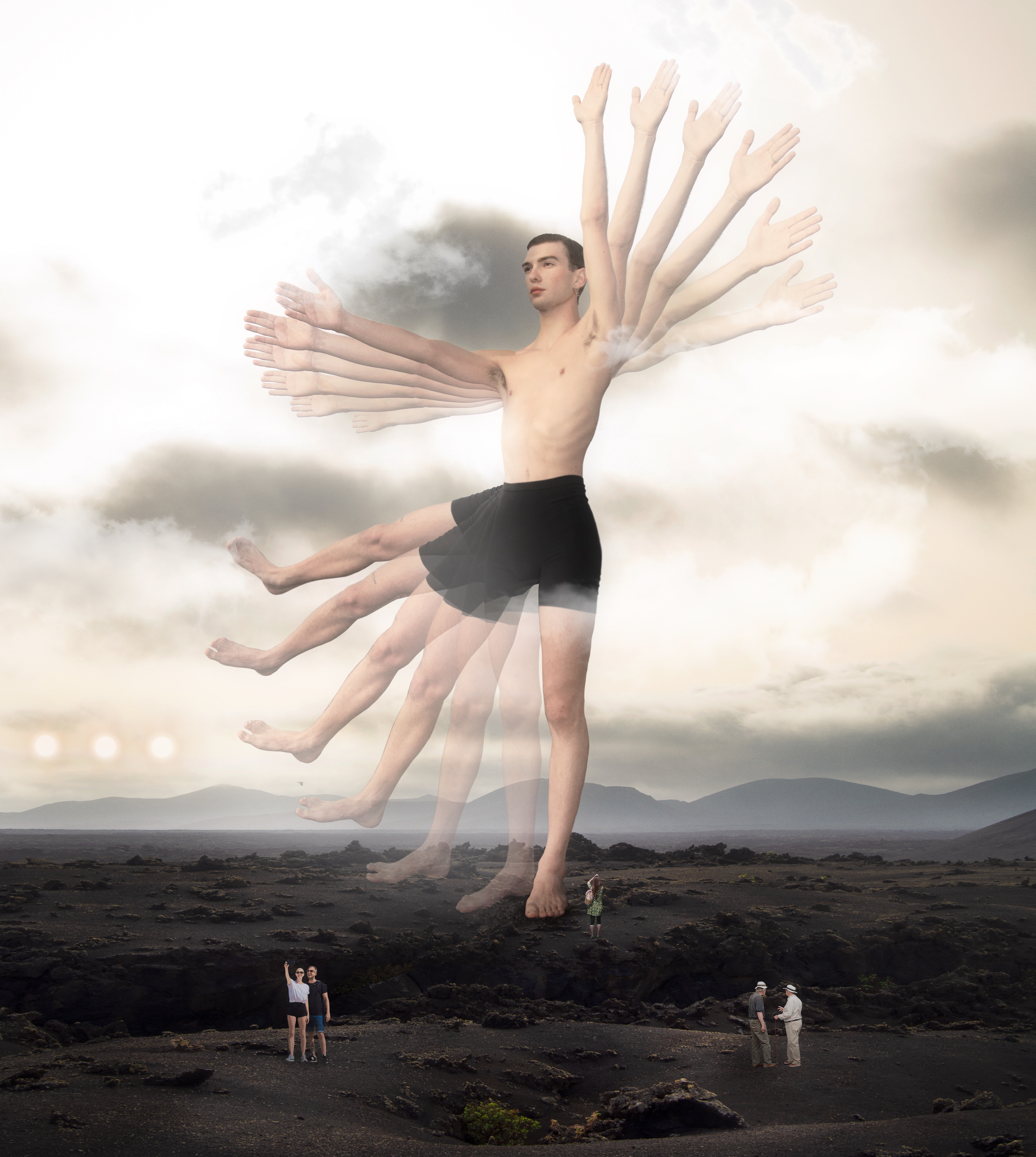 Tagged: