Photography Dev Blaskovich and Gia Seo
truss's woven fanny packs empower artisans in mexico
The conscious brand's creative fans include Christelle de Castro, Alyse Archer-Coité, and Logan Jackson.
Photography Dev Blaskovich and Gia Seo
Started in 2013 by Mexico native Elise Durbecq and her friend Gillian Tozer, TRUSS has proven to be more than just an accessories brand. Ranging from colorful baguette bags to oversized luggage totes, TRUSS combines the work of an expansive local artisan network, unique designs, and a loyalty to social commitment. The result? Accessories that are not only visually stunning but also socially conscientious. Constructed by Mexican artisans in Oaxaca State, León in Guanajuato, and the Huichol community of Northern Mexico, the brand provides jobs for locals while adding to its economies, and also further gives back through its involvement with the women-focused organization Fondo Guadalupe Musalem.
TRUSS's current pieces, which include a line of reimagined fanny packs in vibrant colors, draw inspiration from the local Mexican culture as well as the craziness of the 2017 media landscape. Beaded pieces of the woven bags are inspired by the artists' shamanic visions. Meanwhile, the static color-blocking found in the current collection is influenced by the overwhelming nature of today's uneasy news atmosphere — generated largely by the Trump administration — and the urge to "pull the plug" on it all. The color designs are particularly reminiscent of the traditional SMPTE color test pattern most recognizably used by analog televisions years ago.
Along with their most recent product launches, TRUSS has also just announced TRUSS World, an online community focused on highlighting how fans use their bags in their everyday lives. Currently, some of the TRUSS World features include photographer Christelle de Castro, model Logan Jackson, and nail artist Madeline Poole.
i-D spoke to Elise and Gillian about their newest collection, the importance of supporting local community, and hangover creativity.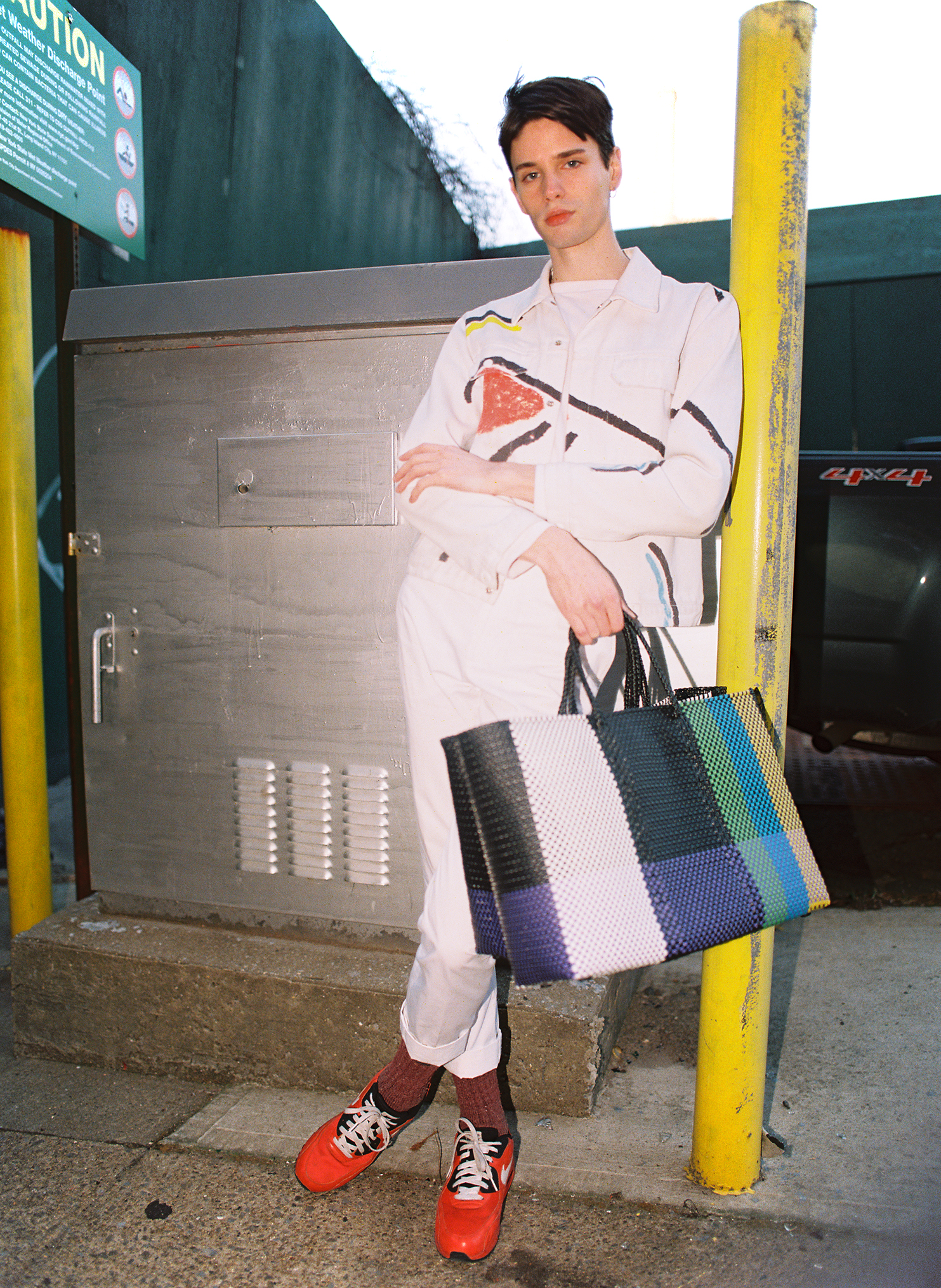 How did the idea for TRUSS come about?
Like most great things, from a hangover! During the summer of 2014, we were pretty much just running around the city, getting into trouble. One Sunday afternoon, we decided it was time we started a creative project together while we both worked for Opening Ceremony – we were in different departments. Elise had recently went to to visit family in Oaxaca and brought back some totes as gifts for friends. Structurally speaking, the bags were beautiful, we saw their potential. We saw that they could be transformed from a commonplace market tote to a well-designed object that could sit perfectly in any girl's wardrobe. We always say Mexico is full of so many amazing techniques and folkloric crafts, sometimes all it is missing is a great creative director. On top of all of this, we recognized our opportunity to give back to the artisan communities of Mexico: not only from a socially conscious perspective, but by including their incredible hand-work in the global luxury market.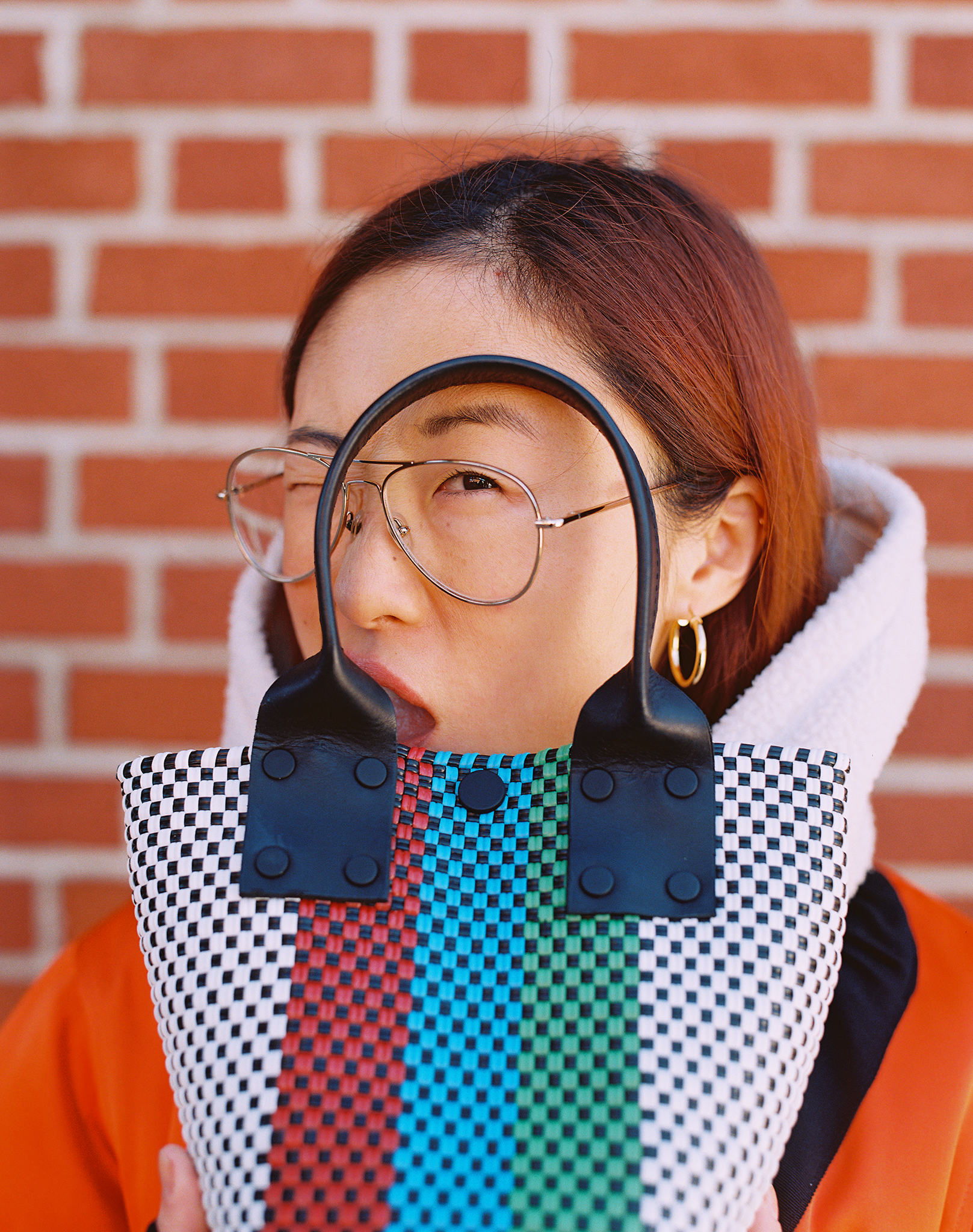 Elise, you grew up right in Mexico. How did that experience inform your designs?
I grew up in Mexico City, constantly traveling to many parts of Mexico where I was exposed to indigenous techniques, folk art, local materials and a different way of life. I saw things made in a meaningful way: entire families, communities and towns dedicated to one craft—creations unique to a person or a family or a town. That definitely had a strong impact on the way I saw objects, I started to be more interested in how they were made instead of the objects themselves. I find that environment – physical, social, and cultural — dictates the way I see things. Vernacular architecture, local perceptions, and cultural heritage in Mexico are particularly incredible. Mexico became an almost surreal backdrop, with its colors, textures, chaos, native creations, to the way I think.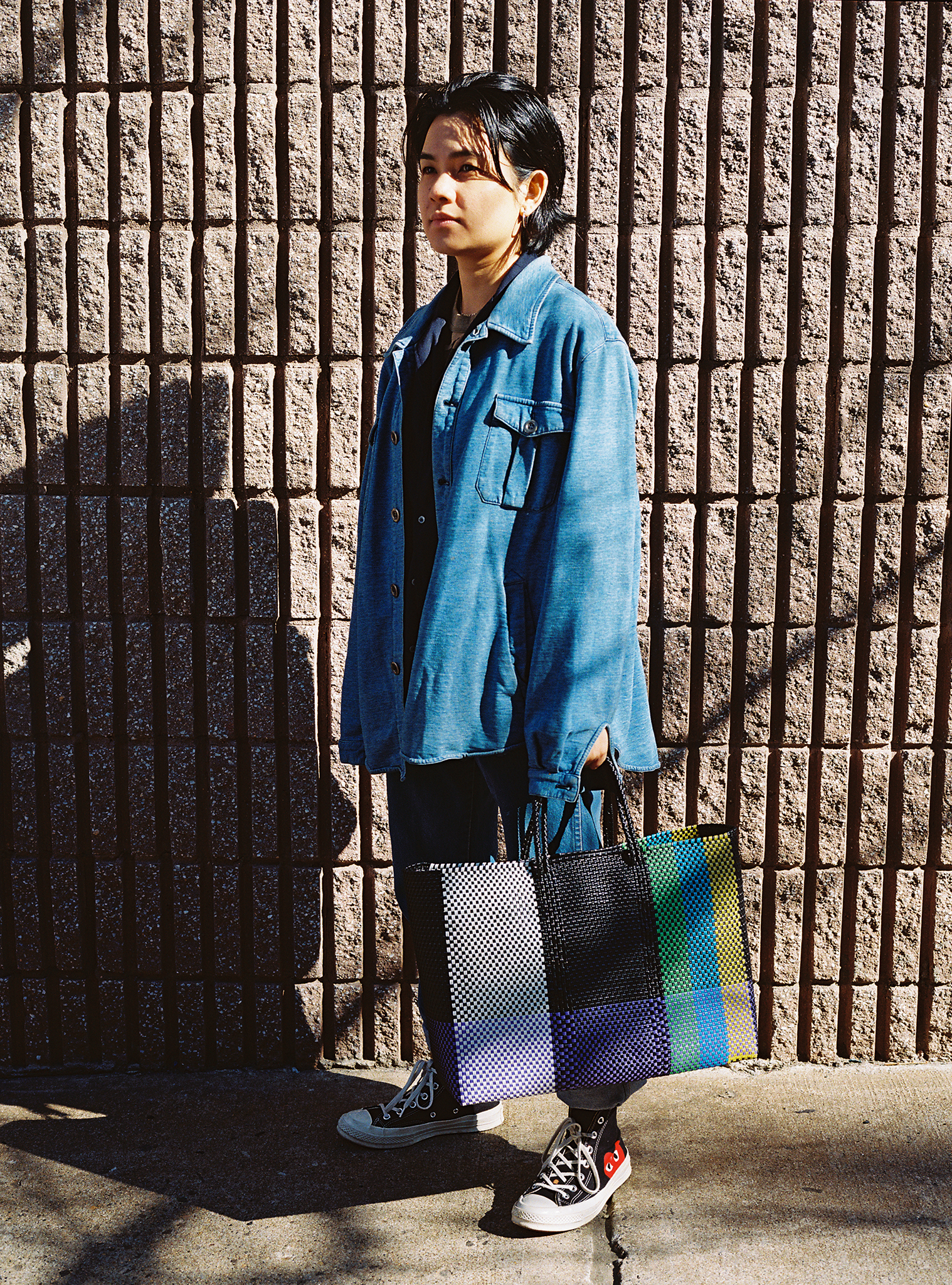 What was the process like of designing and putting together the latest collection and its campaign?
We love shooting the campaigns just as much as we love creating the collections! There's usually a vibe and direction we're both into in terms of concept – so we build that out, create some mood boards, and then start trawling Instagram for photographers we like. We shot the spring/summer 18 campaign in Brooklyn with a Spanish photographer called David Gomez Maestre. On the moodboard there was a lot of Steven Meisel from the 90s, old Calvin Klein, Sonia Rykiel, Esprit, and Courreges campaigns. We then added in some 60s and 70s mod influences just to flip things up a little. We wanted a bunch of smiling faces in the campaign with a lot of bright, warm colors.
While we work with different photographers every season, we pretty always keep the same styling, hair, and makeup teams. You can give Beverly Nguyen a few adjectives and a few reference images and she'll come to set with cases and cases of killer looks – for this shoot we said something vague about 70s tomboys and she dropped off racks of knits, corduroy pants, and light wash denim. Kayo Fujita and Taka Okada gave everyone a fresh, natural look with a little added body shimmer.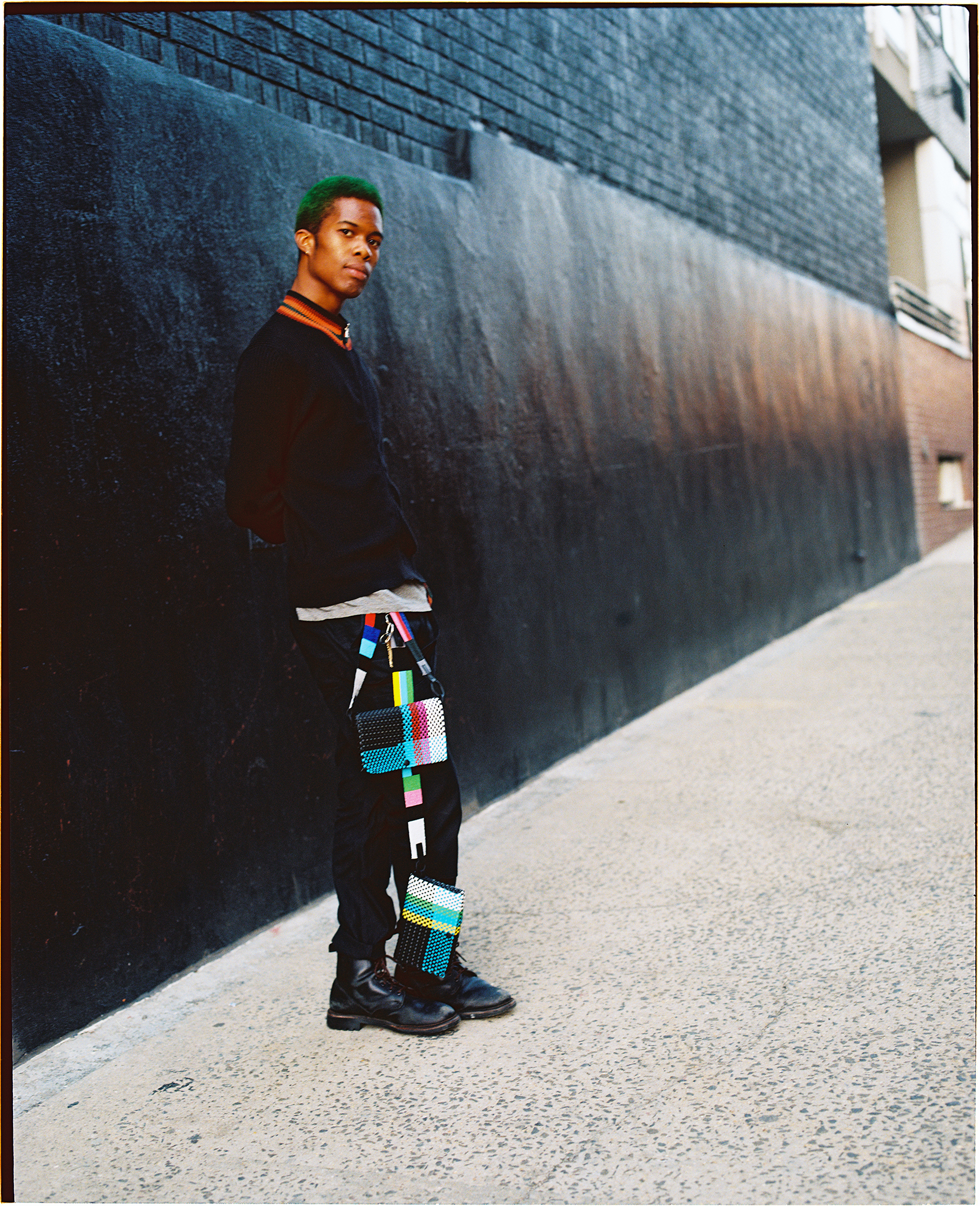 How would you describe the latest collection?
The SMPTE collection was really a response to the media onslaught that was 2017. Every day the news seemed to be getting weirder and weirder, so we just wanted to pull the plug. The SMPTE color test pattern is what used to show up on analog TVs when the signal was out, so we looked at the wheel and pulled out the complementary colors. The color pattern is most obvious on the glass bead straps, both in color and in black and white. We also love seeing the color bars against the black and white weave, which we view as the "static" on a TV screen. It's definitely our most conceptual, in terms of theme, to date, so we're super proud of it. We also introduced the Bum Bag this season, a shape we're really excited to see out there. The strap on the Bum Bag, which we've seen a lot of cuties wearing as a cross body too, is woven by artisans from the Huichol community in the north of Mexico. They are amazing, traditionally they weave and create beaded pieces based off their peyote, shamanic visions. We feel very lucky to be working with them.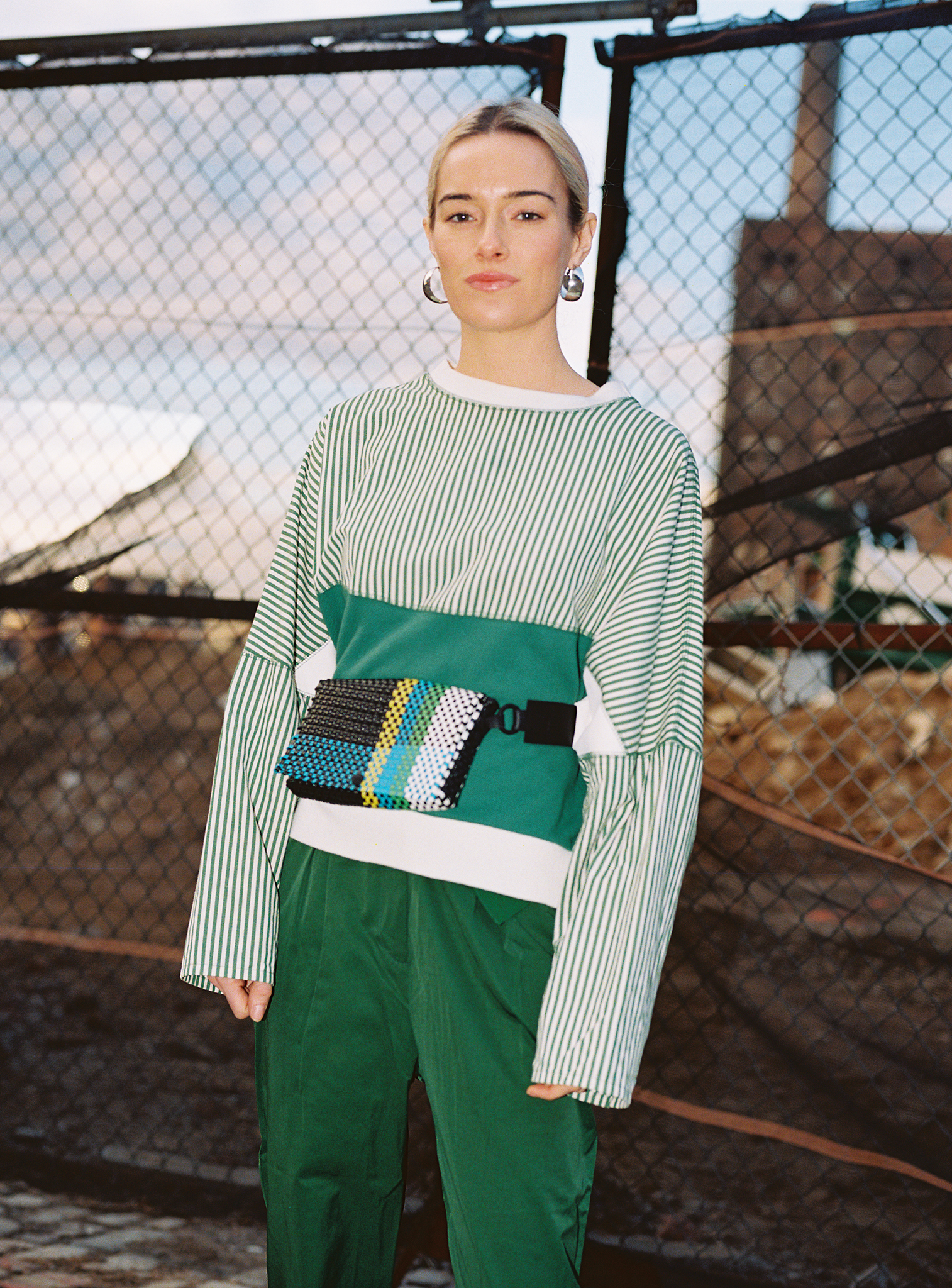 Who or what are some of TRUSS's biggest inspirations?
Many of the usual suspects, like our traveling, amazing friends, art, and architecture—whenever we're in a major city we visit the big and small galleries to see what's up. Instagram is great and, of course, books and magazines. But also women! We're constantly looking at our peers, mentors, idols, the indigenous women of Mexico, and importantly, the women in our workshop in Oaxaca.
Why do you think it is so imperative to support local artisans and their communities?
The artisans are the backbone of TRUSS: We believe that the value of the finished product lies in the people, their process, the origins of the craft, and the time taken to create each piece. Our focus is to preserve the work of the artisans so they not only continue their story through the generations, but thrive and become an economic backbone for their communities. While it can be incredibly challenging to create and sustain a brand and business that works only in the handmade world, particularly in the face of fast fashion giants, we find it incredibly rewarding when we see TRUSS directly and positively affecting the lives of people and communities at large.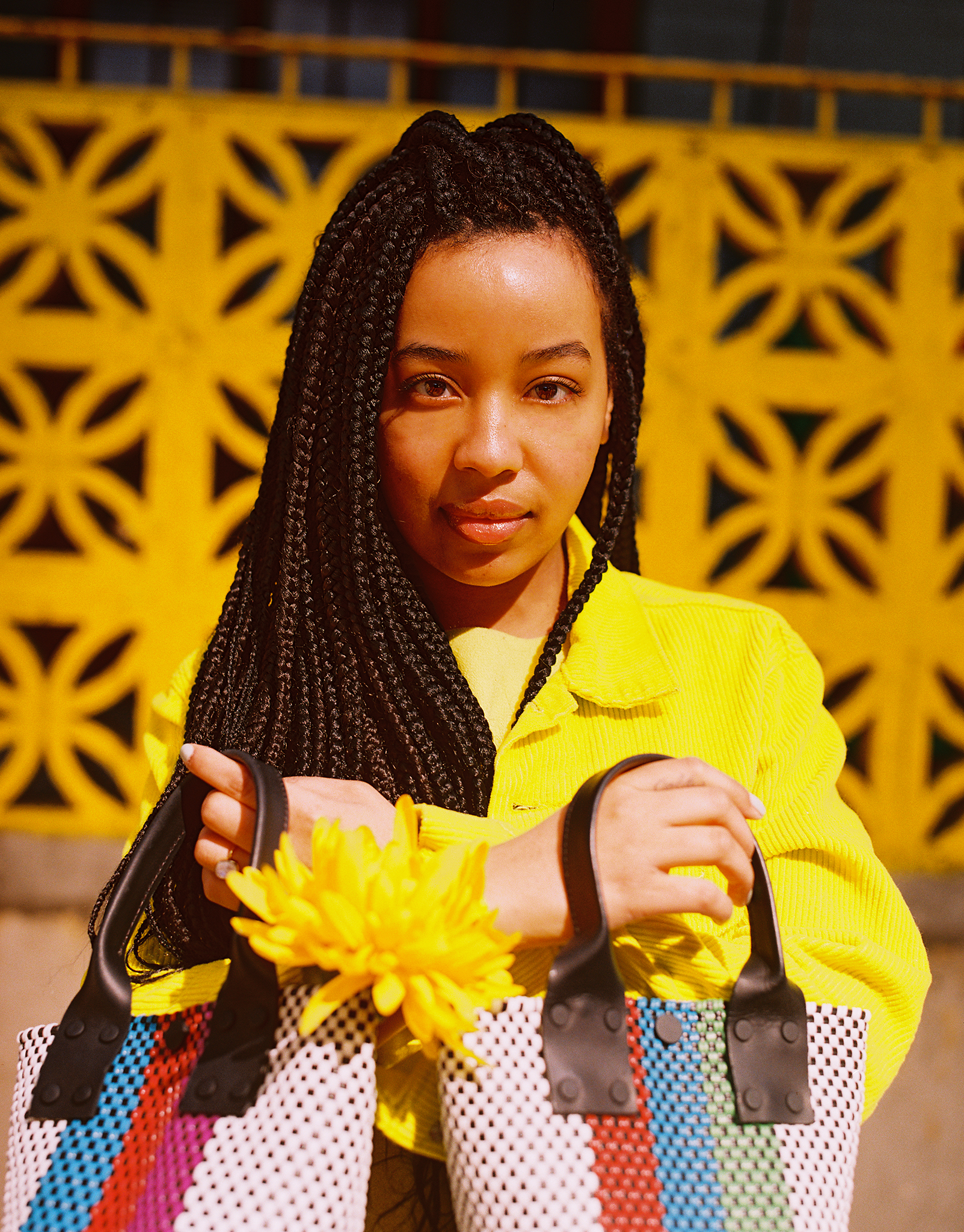 Can you tell us more about TRUSS's involvement with Fondo Guadalupe Musalem?
While arguably the most culturally rich State in Mexico, Oaxaca remains one of the poorest. After researching ways that TRUSS and ourselves could get involved, we found Fondo Guadalupe Musalem, a scholarship program for indigenous girls living in rural or remote areas in Oaxaca. FGM provides young women not only economic support, but social, cultural, and emotional guidance offered by women mentors who expose the students to a world of potential and possibility. From sexual heath, photography, physics, to modern dance, the girls take in a wealth of information through the scholarship so they can thrive, regardless of their circumstances. The program has been incredibly successful with graduates running for local government, starting eco-tourism companies in their villages, and even applying to Harvard! The program and TRUSS aim to inspire girls all over Oaxaca, to help the economic and social development of their communities.