'a quiet place' is getting an even scarier sequel
Get ready to be scared again, this time by 'A Loud Place.' (Our title prediction.)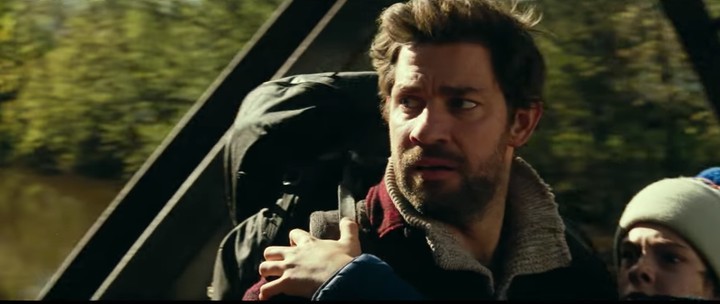 Screenshot via YouTube
A Quiet Place is the surprise hit of the year. It brought the horror genre into exciting new territory, actor-turned-director John Krasinski taking inspiration from silent Charlie Chaplin films and featuring next to zero dialogue. Hollywood is a big lover of the mantra "If it worked once, then do it again" and, consequently, has greenlit a Quiet Place sequel before it's even available to stream Netflix. We're lame, but perhaps this one will be called A Loud Place?
Paramount Studios is seriously going in on the sequels over the next couple of years, the Hollywood Reporter reports. The studio has greenlit two Star Trek sequels and finally a proper follow up to the 2008 film Cloverfield. Fun fact: the writers of A Quiet Place briefly considered turning it into a Cloverfield crossover.
A sequel to A Quiet Place makes a lot of sense. The film left a lot of unanswered questions for us, mainly if the Abbott family ultimately end up surviving. We also never get a firm understanding of what the ravenous creatures attracted to noise are, and we'd love to find out what/who they are. Our prediction is they're noise sensitive aliens who have invaded Earth in search of some much needed sleep.
Stories