exclusive: you can now buy the 'call me by your name' shirt james ivory wore to the oscars
Wear Timothée Chalamet's face.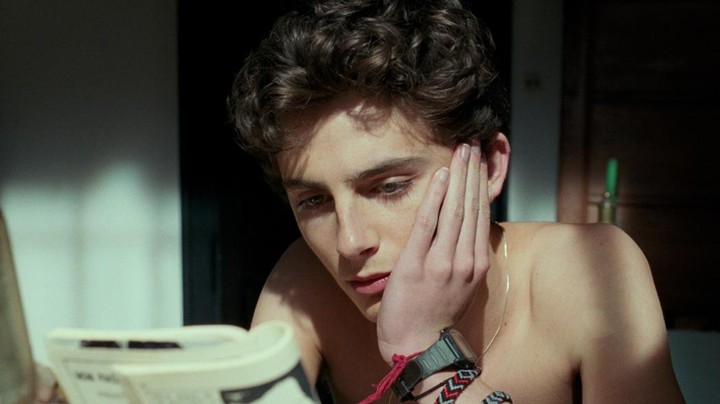 Courtesy Sony Pictures Classics
At the 90th Academy Awards Ceremony in March, James Ivory served up some phresh fashion with a button-down shirt featuring a Picasso-esque sketch of Call Me By Your Name's Elio. It's one of the most famous stills from the gorgeously shot film: the tender character sitting with his head in hand, staring out the window in deep contemplation. The custom-made shirt, created in collaboration with UK artist Andrew Mania, felt like a moment of pride for the storied queer screenwriter. It conveyed how Ivory might be the biggest Call Me By Your Name fan out there. He has spoken repeatedly on how adapting Elio and Oscar's romance for the screen was a deeply personal experience, and involved working on the screenplay with Luca Guadagnino for years. Of course, we all wanted our own version of James's shirt. Thankfully, Andrew Mania and James Ivory have teamed up to deliver a collection of t-shirts — and a tote bag —featuring Andrew's artwork.
This is not the first t-shirt to honor our lord and savior Timothée Chalamet. One fan created a simple white t-shirt and crop top with the phrase "Chalamet and Chill" (which we seriously hope becomes a phrase this year). We'd like to see Timmy's face on everything, from mousepads to postal stamps. Let's make 2018 the year of Chalamet. Amen.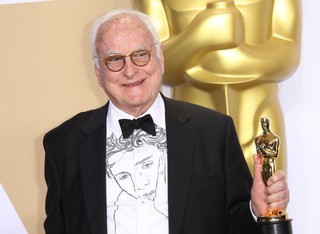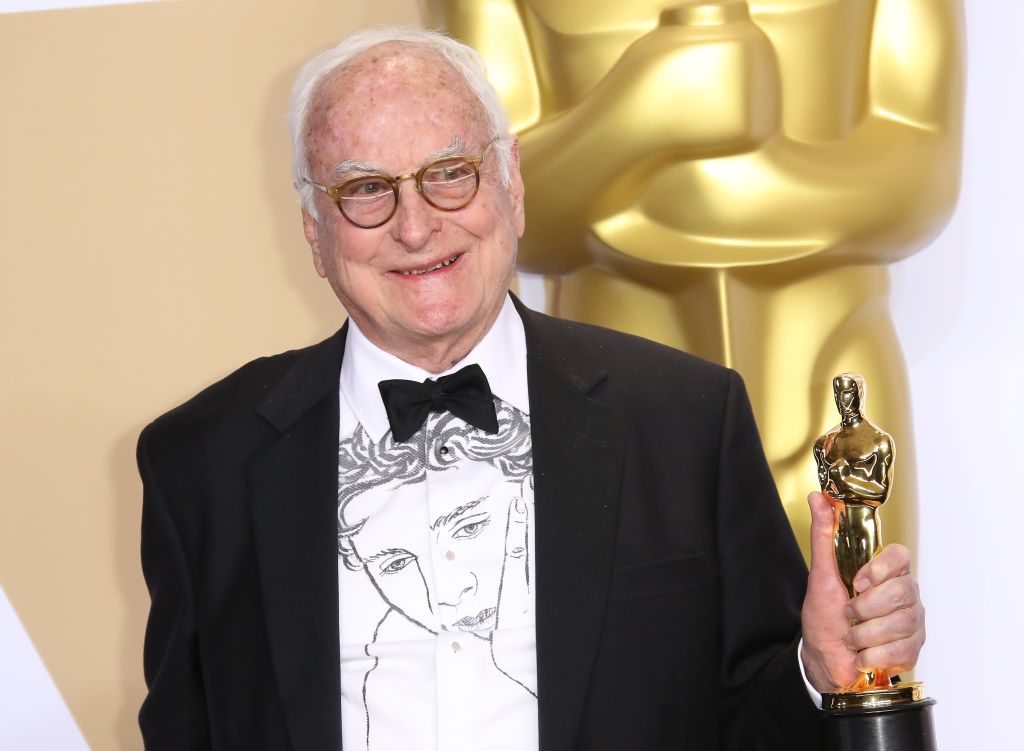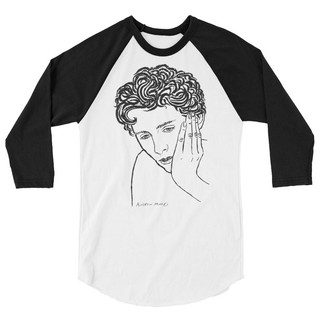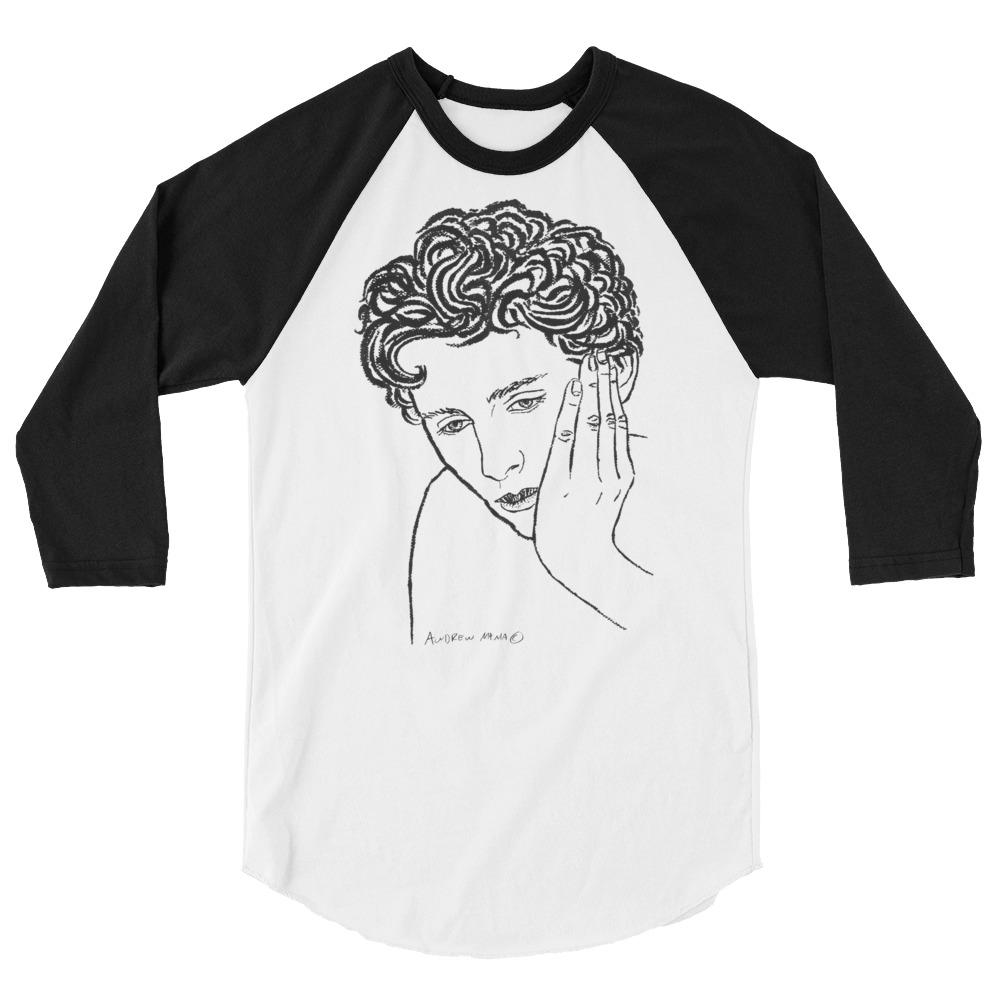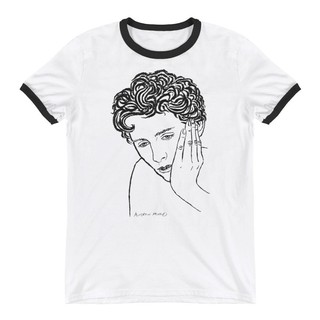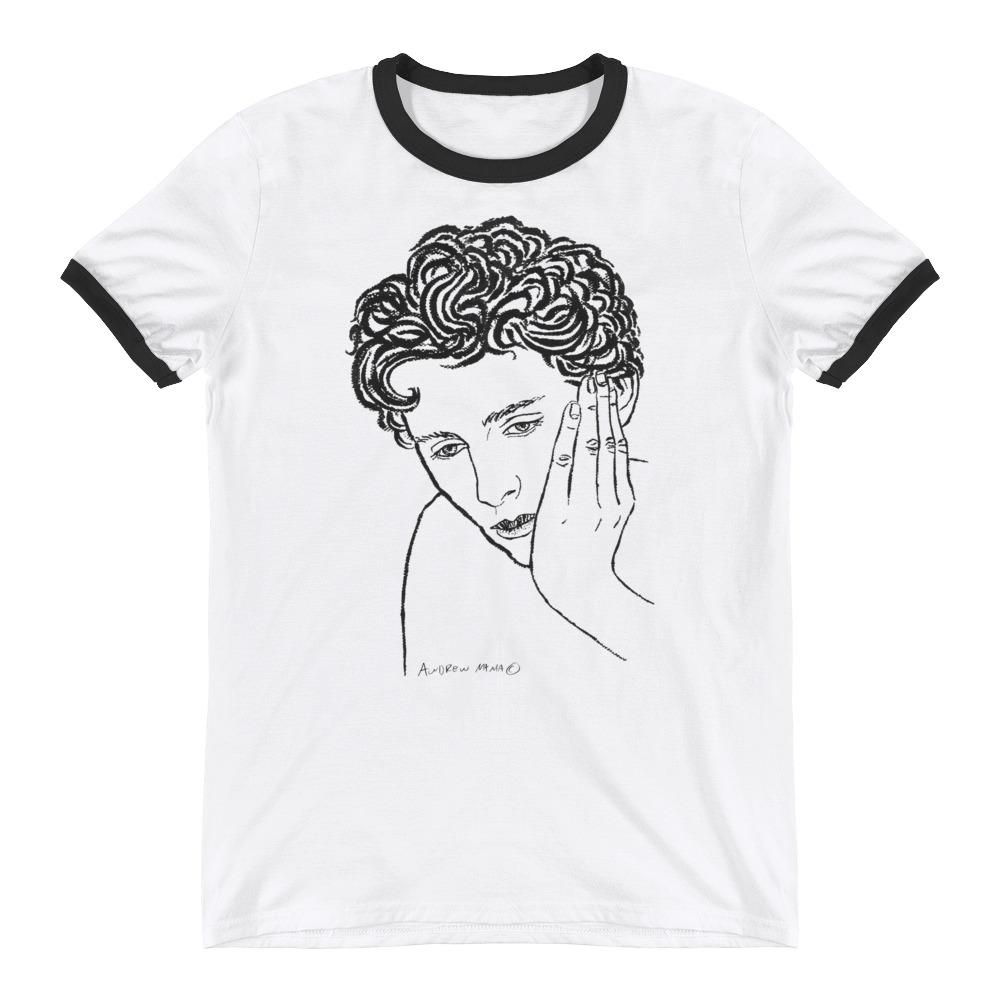 Andrew Mania's t-shirts are pretty affordable, running from $29 to $32. You can purchase one of your own here.