watch an intimate short film about a young photographer's native american family
"Under Her Skin," a short film series by Rémy and Kelsey Bennett, shares the personal stories of six female artists. i-D premieres "Tafv Sampson," a personal portrait of creativity and America's cultural landscape.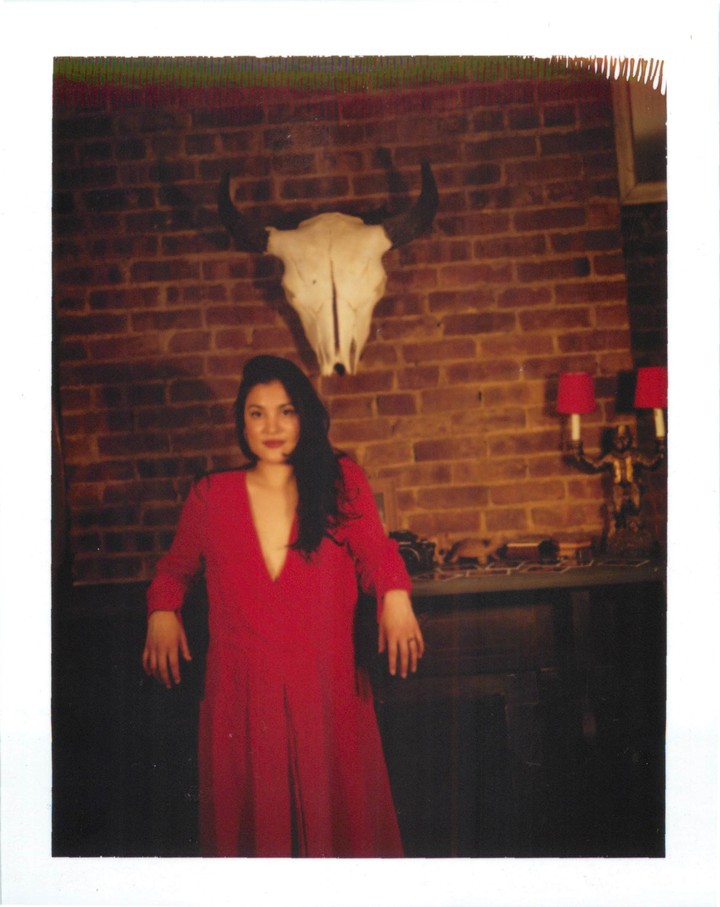 Photography Kelsey Bennett.
Creativity casts a long shadow in Tafv Sampson's family. Literally. You may know the photographer's 6-foot-7 grandfather as Jack Nicholson's mute Native American friend in One Flew Over the Cuckoo's Nest. Will Sampson was also a rodeo star, a cowboy, a painter, and a Native American activist. Every time the Cuckoo's Nest casting agents appeared at rodeos to scout for their Indian Chief, Sampson would jump in his truck and ride out of town, thinking they might be cops. The law wasn't kind to Native Americans, and he didn't want to take any chances.
"Crazy Horse, Red Cloud, Sitting Bull, and all the great Chiefs, they're all gone," Sampson says in Tafv's autobiographical new short film, spliced together from 10 hours of family VHS footage. "There are no Indian heroes for the children today like the white children have… All their heroes are dead." Tafv Sampson — a cinematic family scrapbook directed by Rémy and Kelsey Bennett and told from Tafv's perspective — traces the flow of the Sampsons' creative energy through multiple generations. "My dad says that art is a thread," Tafv says. "That connects all things on earth."
The short documentary is part of Under Her Skin, a intimate film series produced by The Front about the unique creative processes of six female artists. Joining Tafv are Los Angeles Icons photographer Parker Day, Holocaust survivor and self-taught artist Linda Friedman Schmidt, 71-year-old Mississippi street photographer Jane Rule Burdine, Brooklyn-based breastfeeding champ Hein Koh, and 17-year-old feminist illustrator Panteha Abareshi. Abareshi, who suffers from sickle cell sisease, creates raw portraits of women exploring themes of chronic pain and mental illness. Even the films that take place entirely within one bedroom reveal something about America's greater cultural landscape.
At a screening of the Under Her Skin series this week, Tafv talked about the process of creation with her mother, the Hollywood true crime journalist Nancy Rommelmann. Nancy is less physically imposing than Tafv's Creek Indian Chief grandfather, but equally unflinching. One of Tafv's earliest memories is of her mom hitting the road to interview the infamous clown-obsessed serial killer John Wayne Gacy. "What I do with my camera, she does with her writing," Tafv says. Tafv's latest point of fascination is the permanent residents of Lake Tahoe's Stardust Lodge, an dated neon-lit motel where timeshares pass through generations.
"[We're] living in a motel room so as not to put down roots," Tafv says in the film, over a slideshow of photos showing women lounging on paisley duvets and plastic chairs, seemingly sidetracked en route to the American Dream. "Waiting for something else or anything else to happen. Walking back to my room on hot August nights there with all the rooms ajar. You can see 15 small, lonely worlds and stories that all exist right next to each other."