Chalayan AW20 was a skilful manoeuvring of function and form
The London mainstay carefully balanced generous volume and razor-sharp tailoring with his fabled cutting skills.
"Walk left. Straight ahead. No eye contact. Be confident. It is the way it is," sounded out a cool Germanic voice. Under the near-surgical lighting of Chalayan's Mayfair store, the voiceover made for somewhat ominous listening, the projection of the internal satnavs guiding the models' paths, perhaps. Or so their automatised gait and theatrically blank stares seemed to suggest.
Any clinical edge, however, was well-tempered by a general sense of poise, implying sincerity rather than severity. The charged energy approached that of a performance – no surprise, given the designer's acclaimed history for capitalising on fashion's dual status as an object-oriented craft and as a performative gesture. The fashion history fans among you will recall the closing looks of SS98, his seminal 'coffee table dress' for AW00 collection, or, more recently, or Gravity Fatigue, his 2015 theatrical work staged at Clerkenwell's Sadler's Wells.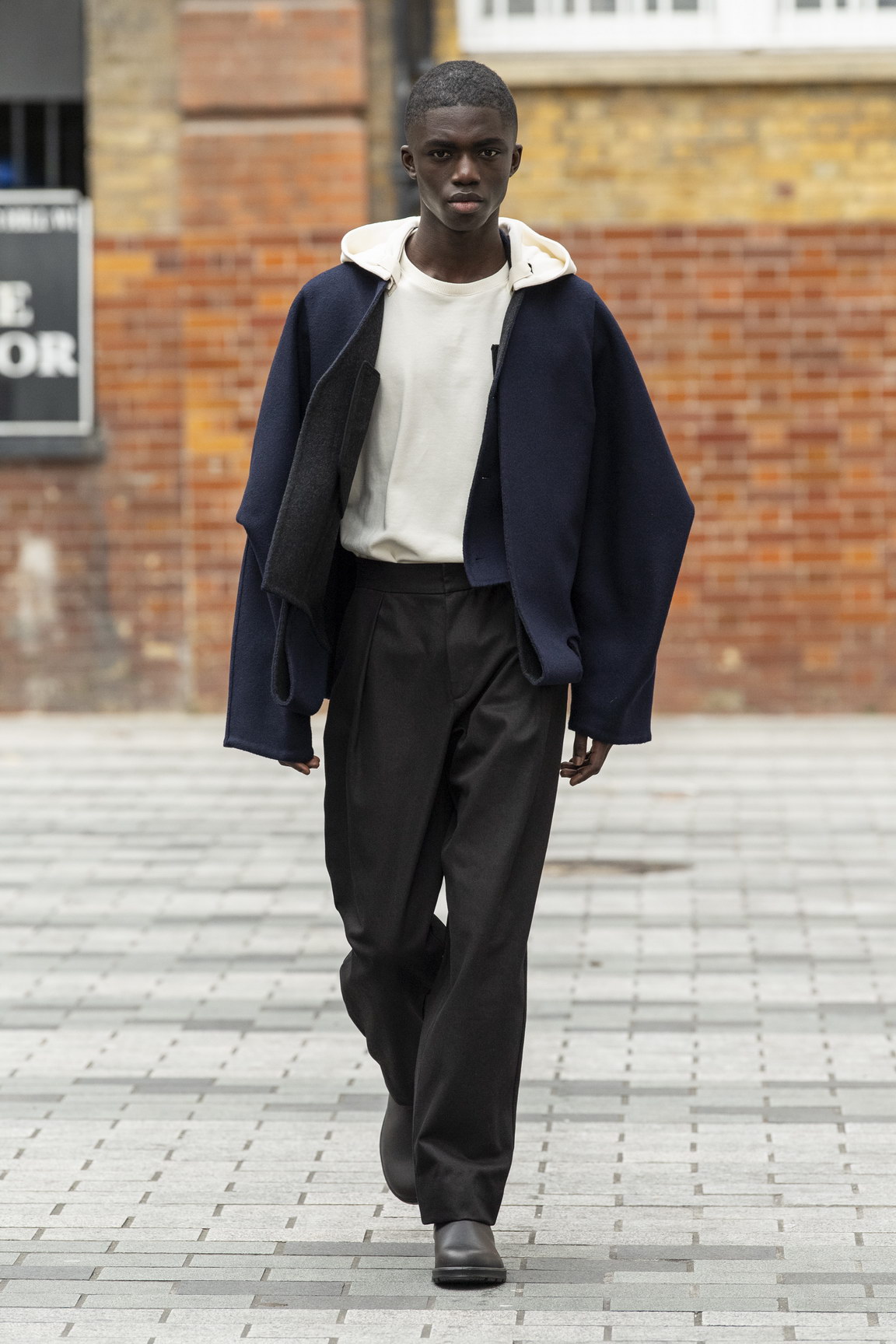 'Audition 1', Chalayan's AW20 collection, continued in this tradition, deftly blurring the typically evident lines dividing form and function-driven design: few concessions were made between wearability and aesthetic impact. There was the subtly gathered cape shoulder of the opening black body-suit, swooping in line with the wearer's contours to achieve considered fluidity and volume. Sternly-cut coats in dark wools, their weight causing the hem to bounce gracefully in keeping with the walker's step. And trousers cut from the same cloth with gigantesque pleats that folded back on themselves to attach at the hem. An ideal marriage of experimental zeal and a virtuoso cutter's hand.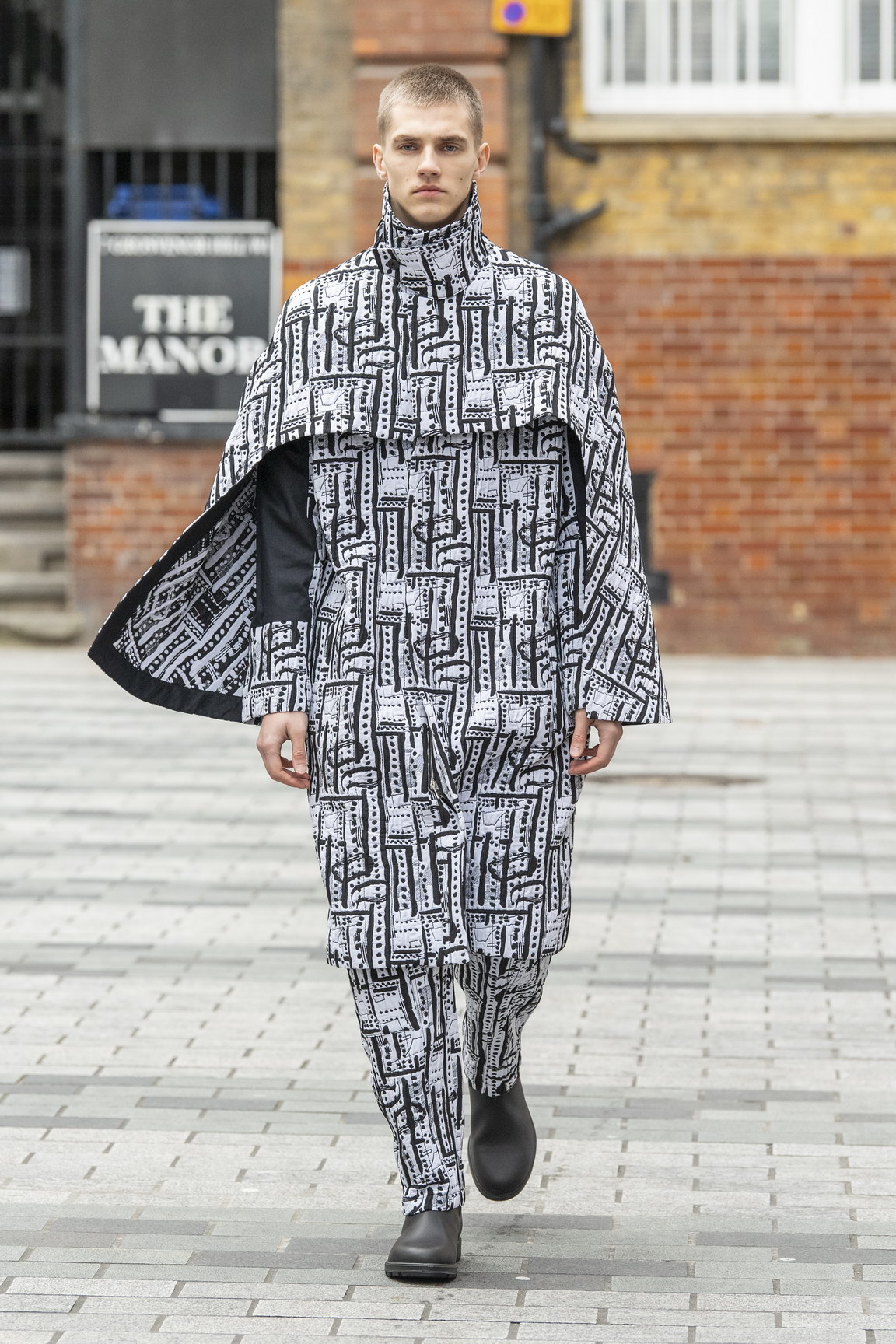 The explicit drive behind this season was "an attempt to enter other worlds with the Chalayan wardrobe", to explore the points at which different cultural perspectives overlap, as well as interact through their differences. The designer cited the Aboriginal peoples of Australia and their concept of 'songlines', by which routes across the land are marked out by singing it into existence, as a particular source of inspiration, yielding a hybrid print from Aboriginal dot art and satellite imagery of London.
While the effect could be claimed to be culturally appropriative, this was clearly evidence of the designer's empathic attempt to understand and embrace ways of seeing beyond one's own. Provoking reflection on where exactly the dividing lines between identities, cultures and disciplines lie has been among Chalayan's central preoccupations since its founding. This ethos was reinforced by the inclusion of co-branded piece with furniture company Boloni, hinting towards a Chalayan furniture collaboration launching later this year.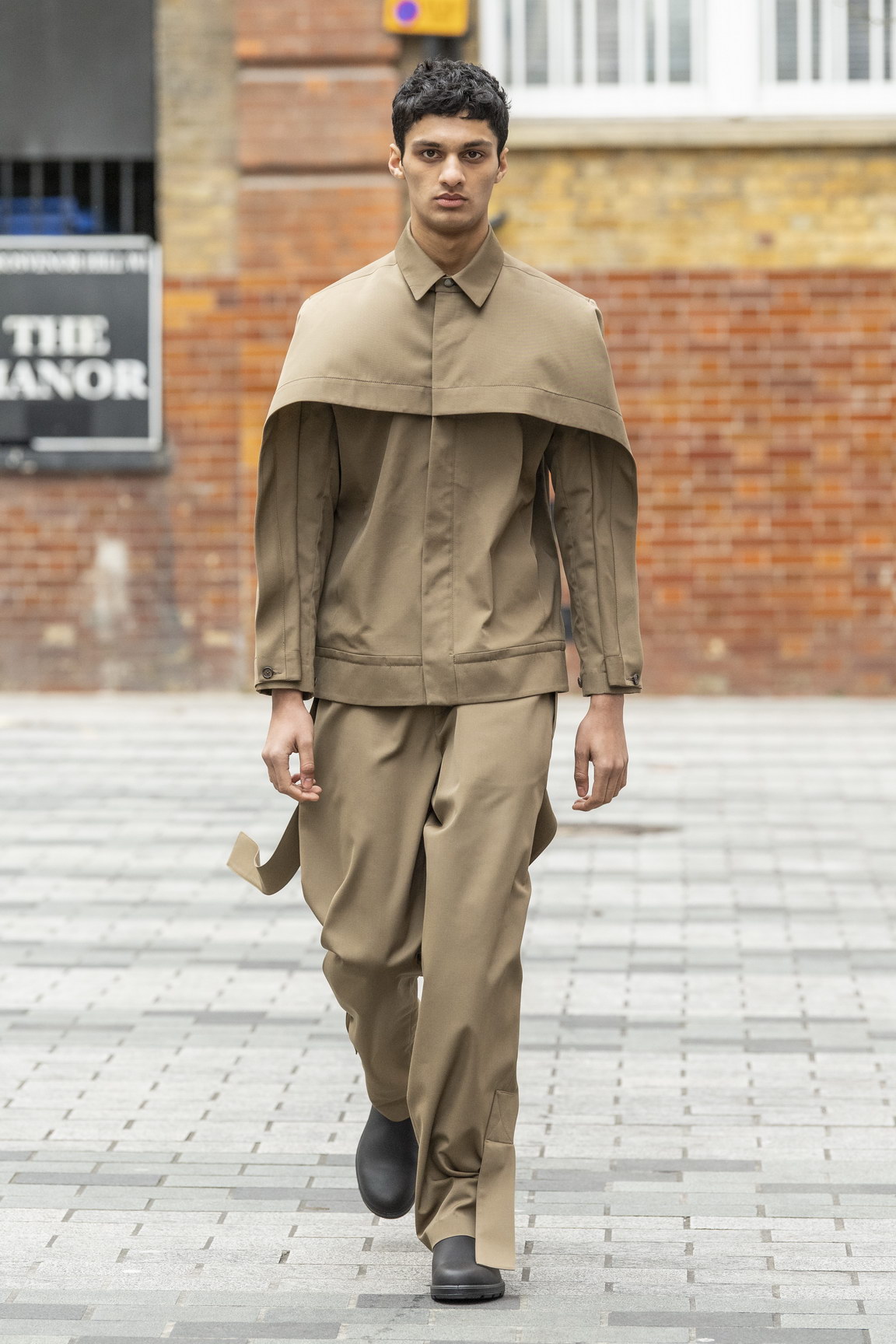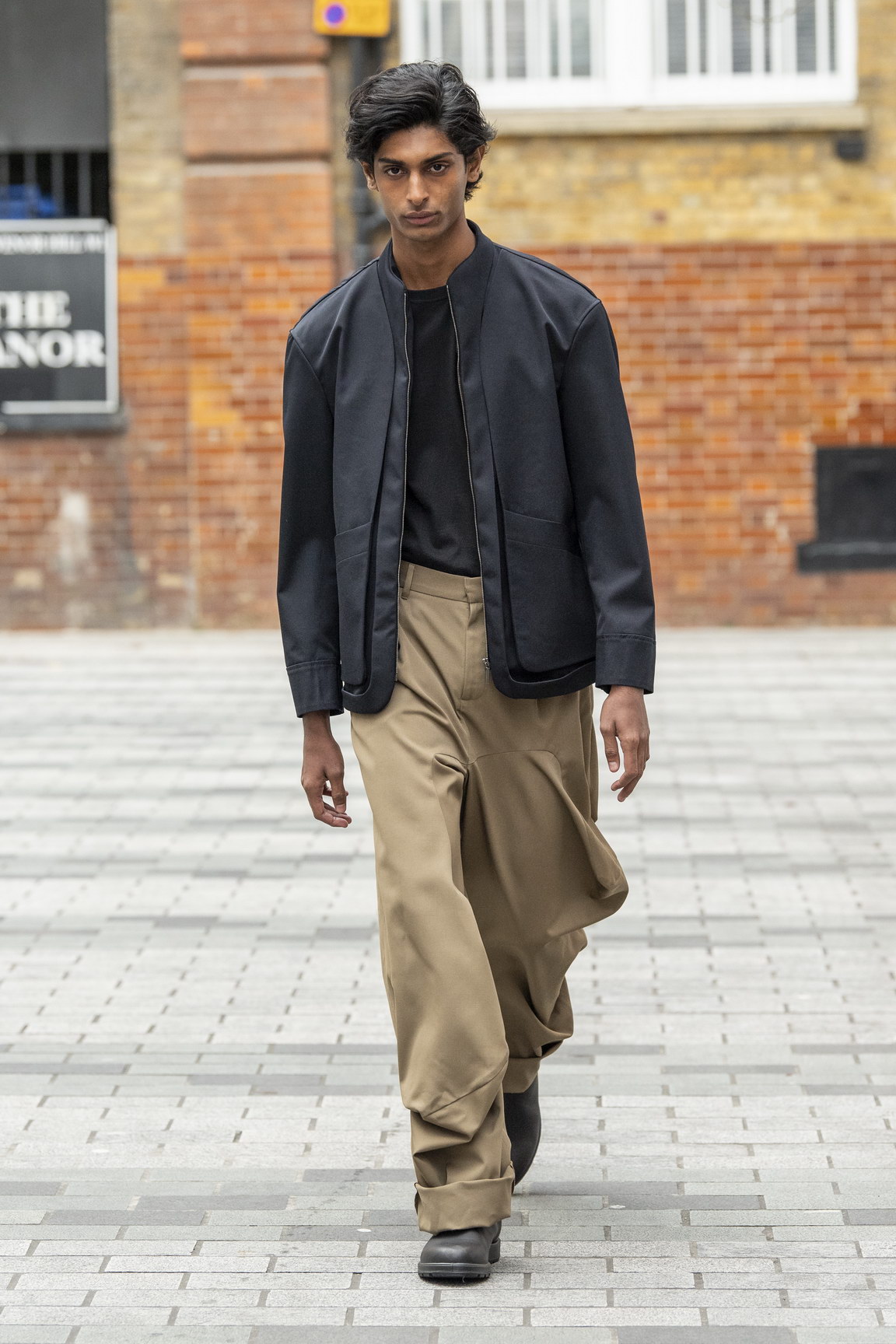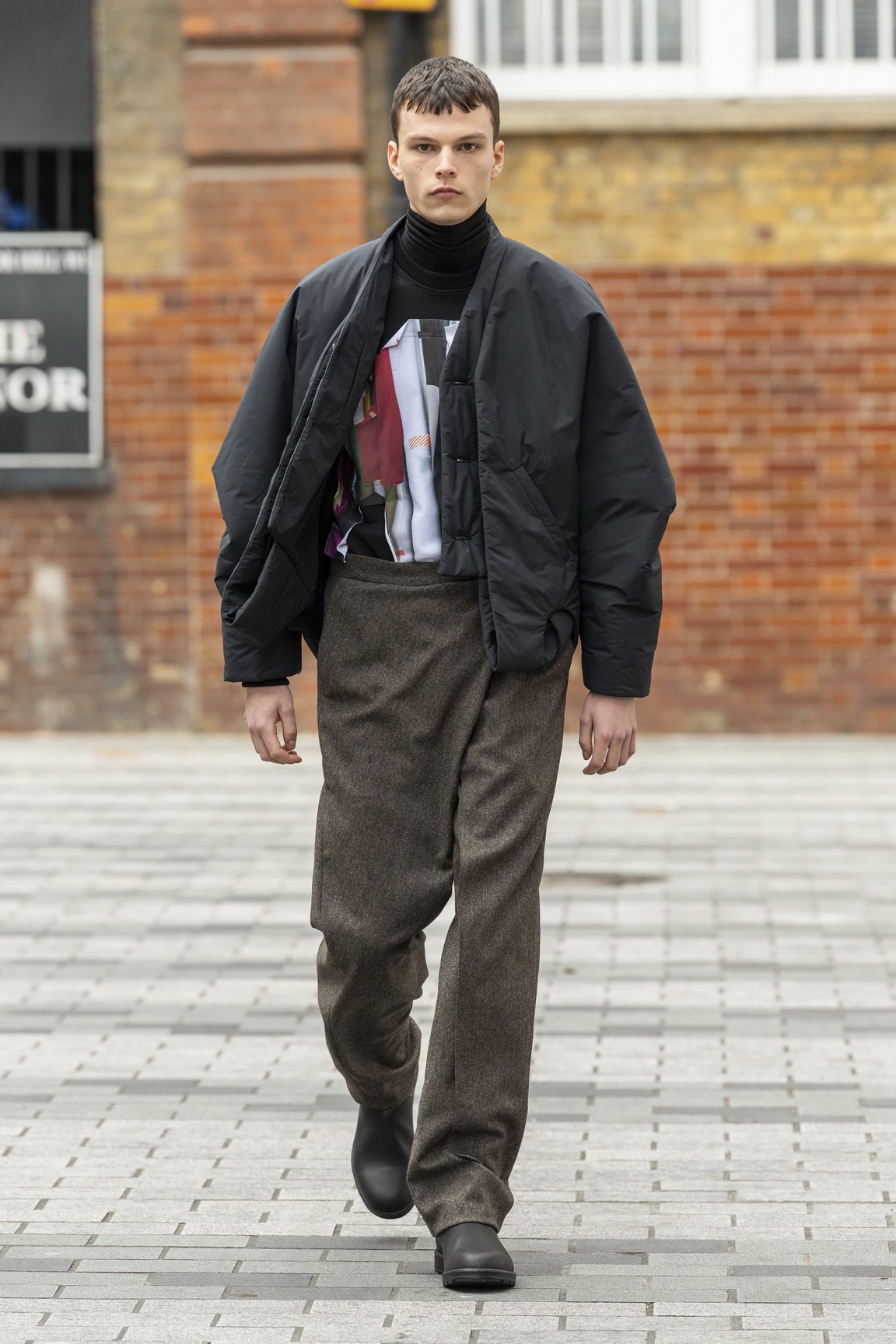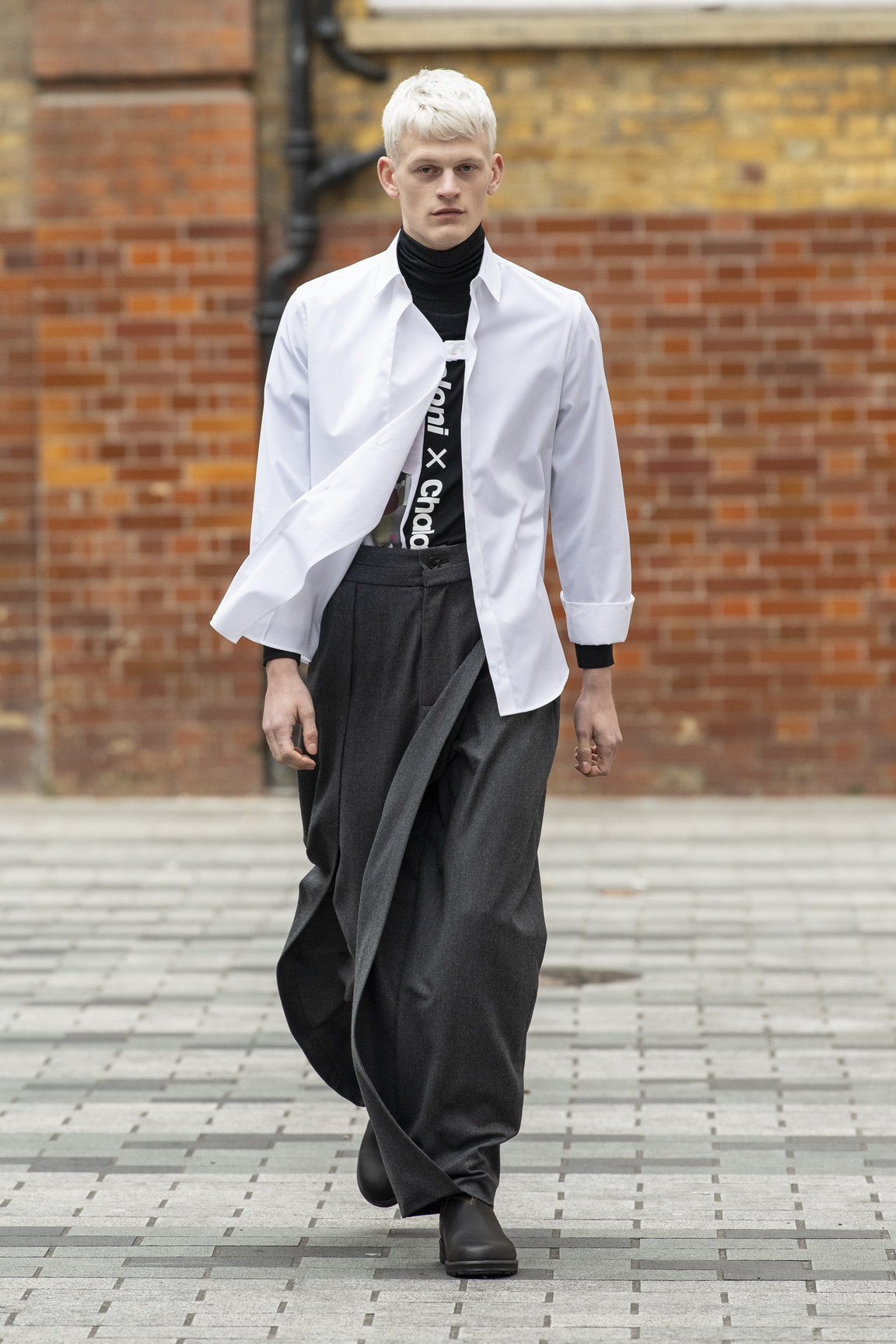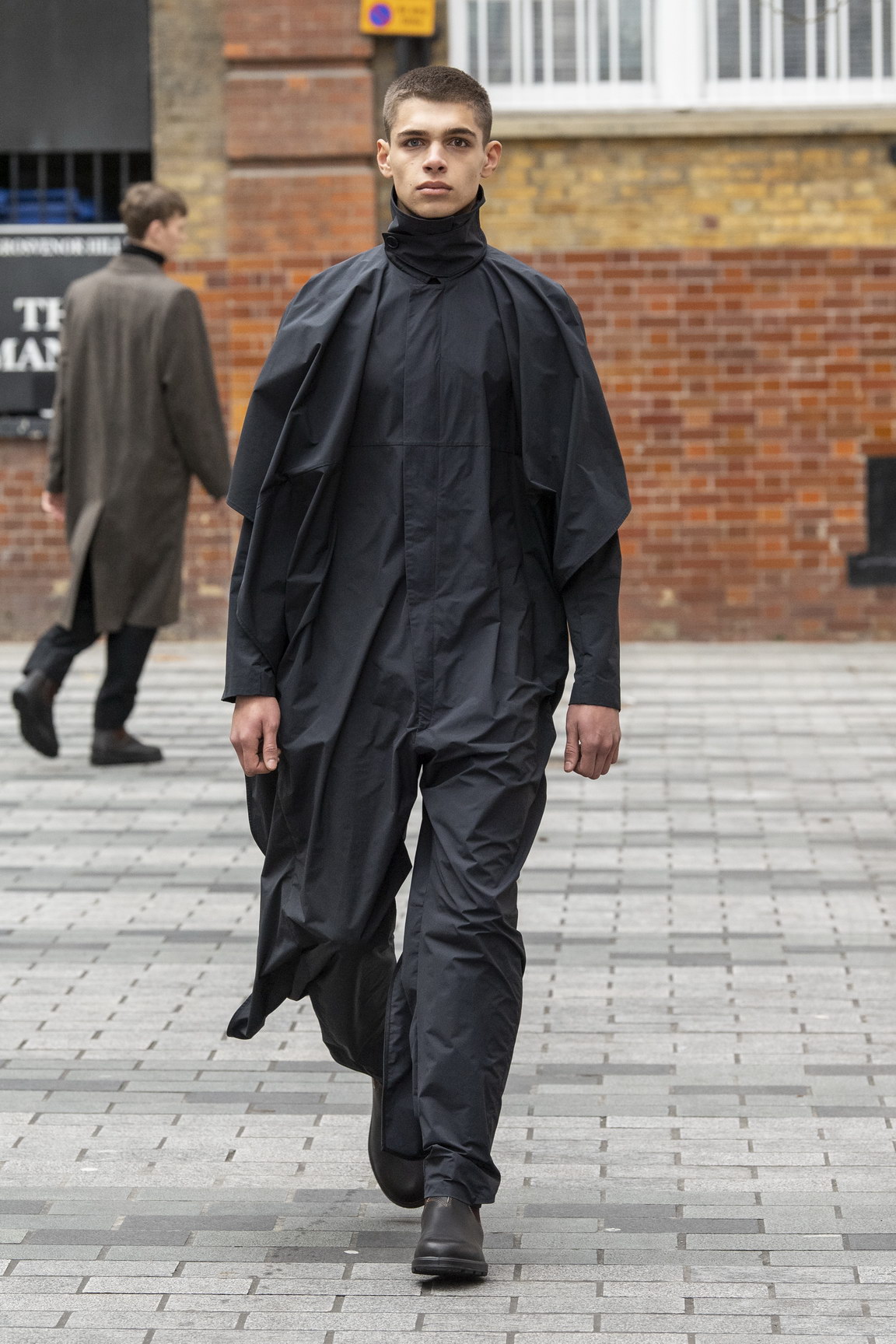 Credits
---
Photography Mitchell Sams