jaden smith says he's dating tyler, the creator
"Tyler's my motherfucking boyfriend."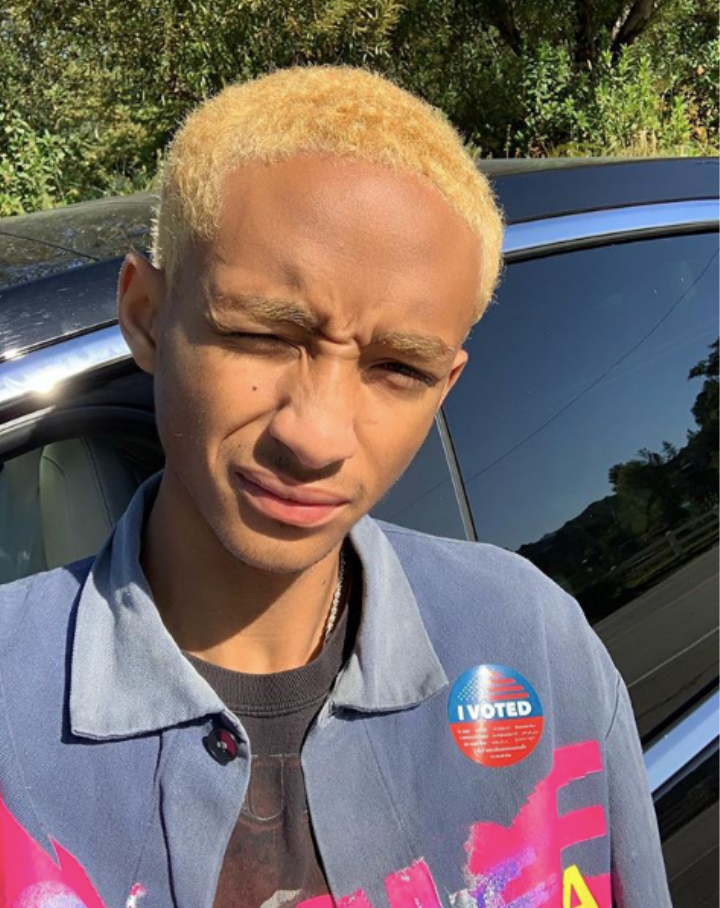 Image via Instagram.
In fabulous 'unlikely celebrity couples' news, Jaden Smith took to the stage at the Dodgers Stadium in LA this weekend to tell everyone that Tyler, the Creator is his boyfriend. The water bottle activist and noted high-fashion skirt wearer was performing at Tyler's Camp Flog Gnaw event this weekend, when he announced ""I just want to say, Tyler, the Creator is the best friend in the world and I love him so fucking much." This is something we too would say if enlisted to perform at our friend's festival. What came next, not so much.
The oldest Smith scion continued, "Tyler doesn't want to say, but Tyler's my motherfucking boyfriend and he's been my motherfucking boyfriend my whole fucking life! Tyler, the Creator is my motherfucking boyfriend! It's true!" If we could add more exclamation marks to all those "fucks," without offending the Gods of grammar to whom we have pledged our lives, we would. "Tyler, the Creator is my fucking boyfriend, if you take anything away from this fucking show, that's what you take away!" Well, fear not Jaden, for the fact that Tyler is your boyfriend is the one thing we have taken away

Of course, it has since come into question whether Jaden was just making a "joke," which if he was, would be very cruel to all of us. Tyler looks slightly horrified, in the video above, to be called out on stage, as we would too. But is it because a) Jaden isn't his boyfriend, or b), 20-year-old boyfriends are really embarrassing? Only time will tell. Jaden has since muddied the water further by tweeting the below:
If this turns up to be a joke, consider us pissed. If not, congratulations to the happy couple.
Tagged: