namachecko spring/summer 19
namacheko blends modernity and traditional kurdish design
Siblings Dilan and Lezan Lurr explore themes of identity, displacement, and community while digging into their cultural roots.
namachecko spring/summer 19
"Luckily if it will last for 10 or 20 years, whenever someone reads about it they will know that the start was in Kirkuk with my cousins, which is the birthplace of me and Lezan," shares Dilan Lurr of the Swedish/Kurdish menswear brand Namacheko. The brother-sister duo created the burgeoning label just over a year ago, recently presenting their spring/summer 19 collection in Paris. Born in Kurdistan, the Lurrs moved to Sweden as children and later studied Civil Engineering in Lund – a town outside the parameters of traditional fashion hubs. And it wasn't until returning to their roots that Dilan and Lezan began their design narrative. "We decided to make a short movie about Kirkuk specifically and my cousins and their life," Dilan explains. They designed the costumes for the film, inspired by Iraqi bridalwear, which became Namacheko's first collection presented in 2017.
Namacheko has explored themes of personal identity, displacement, and connectedness while digging into ideas of heritage. With the fourth collection, Dilan found himself drawn to the visual poeticism of Tarkovsky's film Solaris along with the work of artists Evan Holloway and Brice Marden. The melding of influence and continued dedication to fine tailoring brought injections of color to Namacheko's spring/summer 19 collection, including hues of lime and russet, along with diamond motifs, Velcro fastenings, flared cropped pants, and late 50s to early 60s-inspired silhouettes. With this collection, we are offered further visual insight into the Lurrs' own motives and ambitions as the brand, now stocked at Dover Street locations worldwide, continues to expand. i-D recently met with Dilan at the French Communist Party Headquarters in Paris, the setting of Namacheko's showroom, to talk about the brand's origins and its future.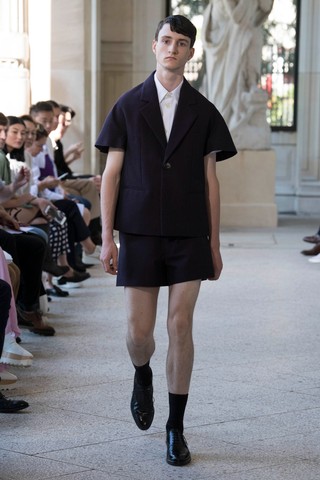 I want to go back to when the two of you moved from Iraq to Sweden in the late 90s. What was that like?
When we arrived in Sweden it was December '97, it was Christmas, it was all these decorations and snow. It was like being in [a] cartoon, that's how big the change was. I couldn't ride a bicycle when we arrived and I was nine years old. We had electricity [in Kurdistan] for one hour of the day, but not on one hour combined — it would be five minutes there and then 10 minutes there. You would look at TV and it would be Saddam [Hussein] having a speech or it was his birthday celebrations or his son's birthday. You never saw anything. I have a lot of memories from there but they're all with my dad at his shop with his cousins. To move to Sweden, all of a sudden you go to school all day and then you go to your friend's and you bike around — all of a sudden you're just a child.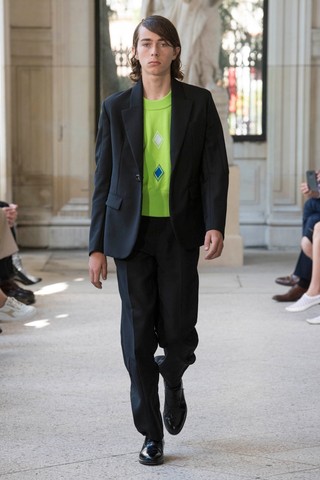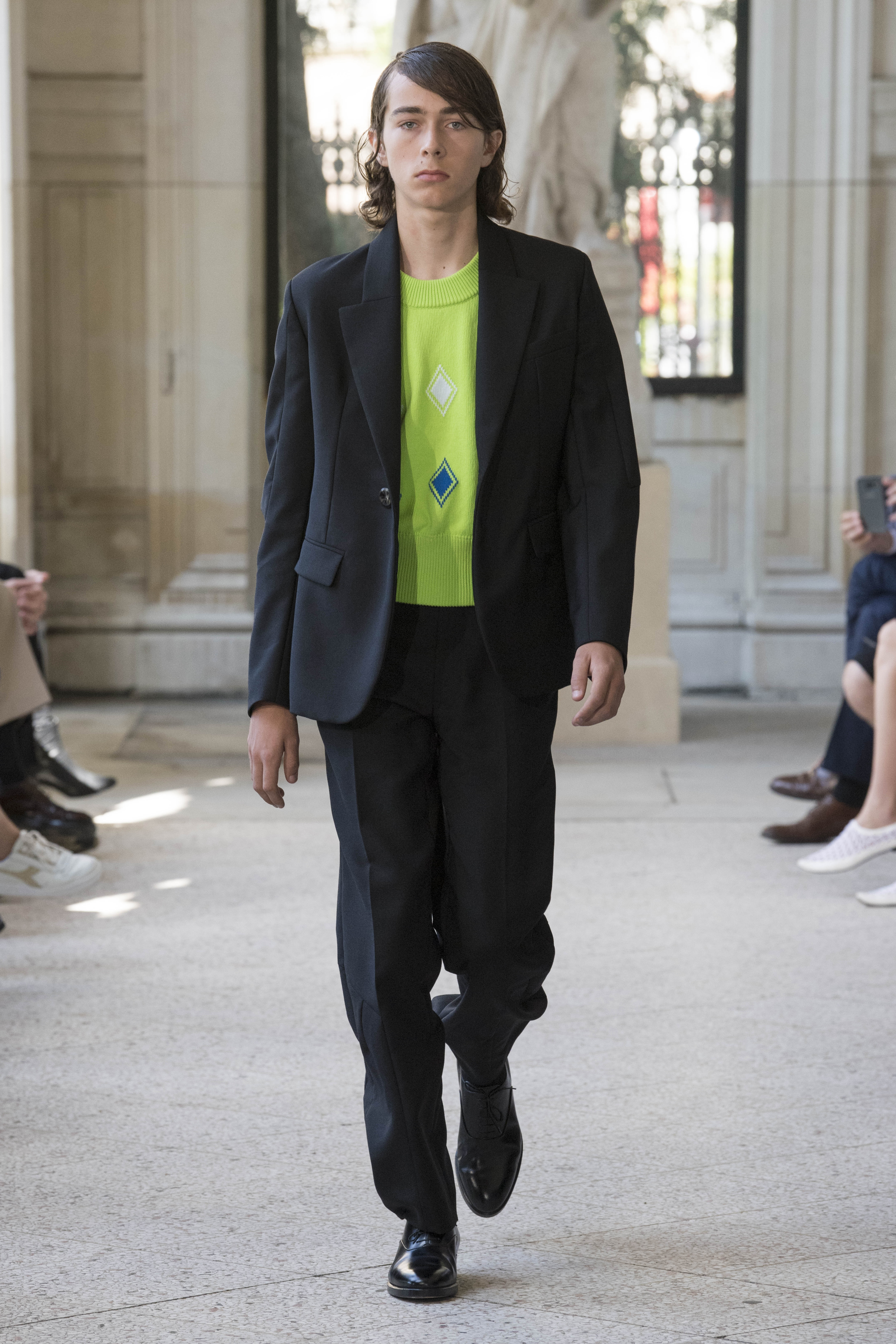 Looking back, were there any influences that became a part of your creative outlook?
My dad was a jeweler. In Kurdistan most of the families have a profession and that's what they do, and most of my dad's cousins are also jewelers. There's a bazaar in the city that we're from – Kirkuk — and all of the jewelers are there. The jewelers always wear a suit and I remember going with my dad to a tailor. We're not talking high fashion suits or anything, just regular suits. I think that subconsciously followed me because I am in love with tailoring and craftsmanship.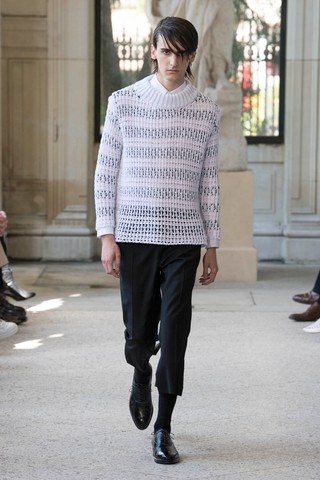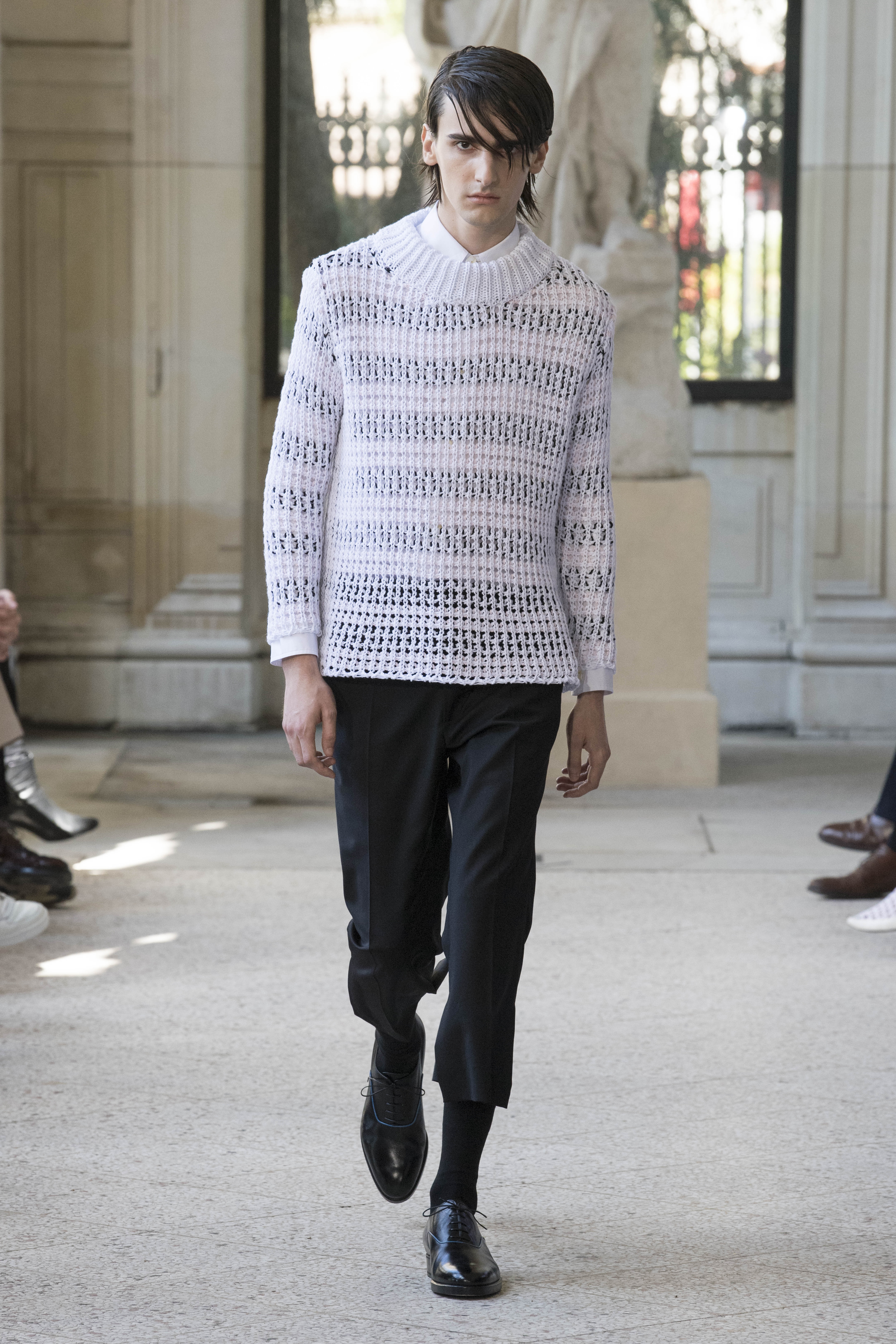 You have a focus on durability, on things that will last beyond a season.
I knew from when I was six or seven years old that we would move. I talked about it at school and the teacher went to my mom, "You should tell your little boy to not talk about you guys moving to Sweden. Under the dictatorship he should not walk around the school like that." So I knew that [Kurdistan] wasn't the end destination. I think in the reverse way, I'm thinking about durability. I use a lot of fabrics from Kvadrat — they make furniture fabrics and give a 10 year warranty — that's a thing that I'm in love with. Those traditional tailoring skills, they make things last. I'm really interested in that — not the luxury part of it, but lasting.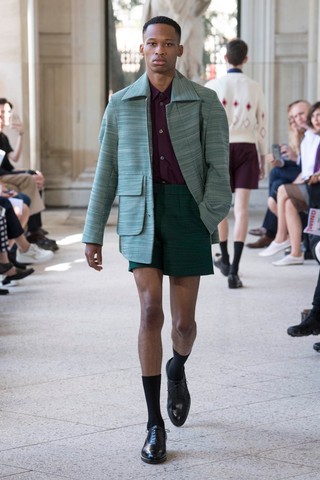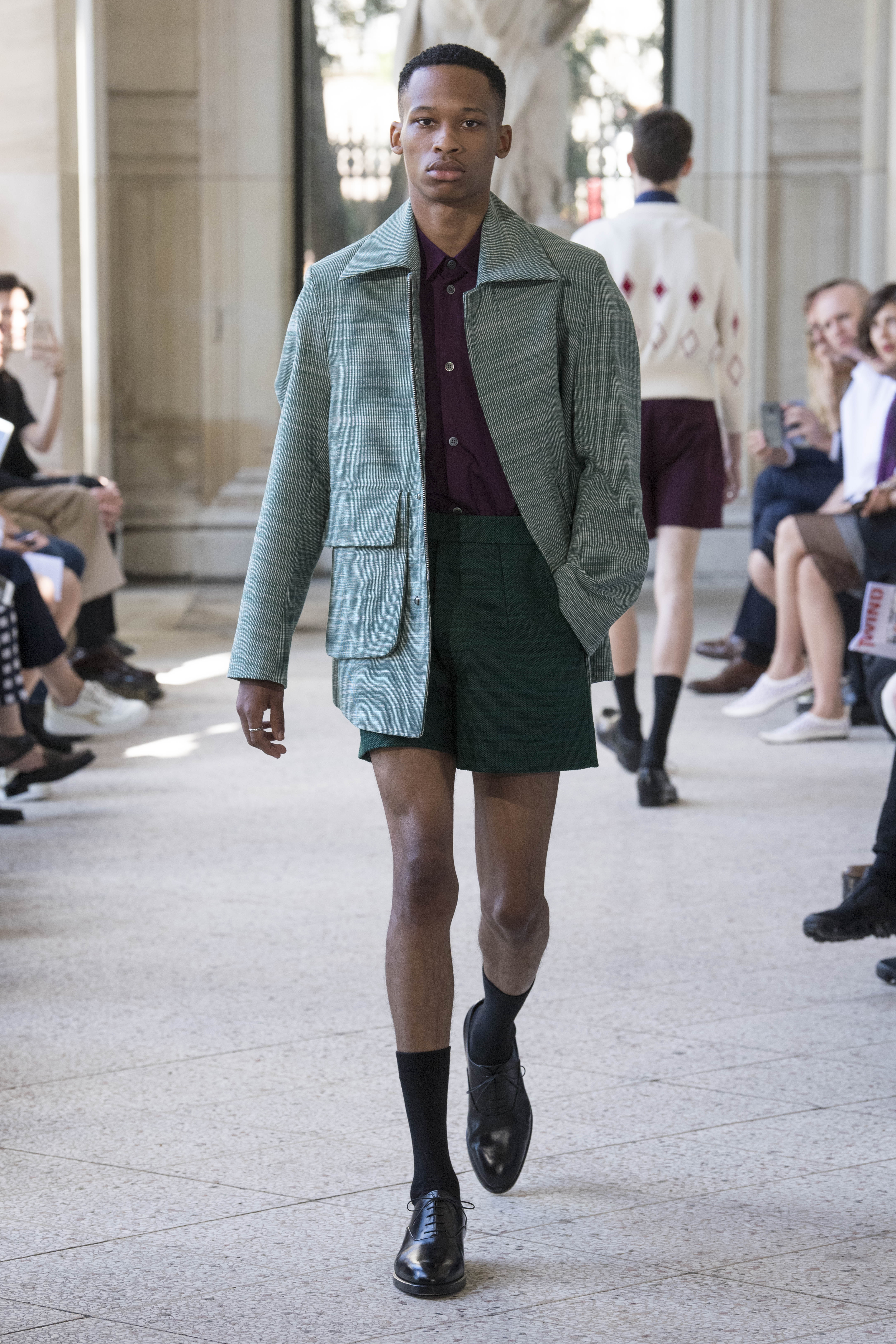 You studied Civil Engineering. What led you to fashion and design?
While attending college in Lund, I thought I would work as a Civil Engineer, save up money and then start a fashion brand. Then our mother was quite sick, she had an illness and passed away. I think that made us think that if you want to do something you have to do it now. I think everyone who loses someone feels that way, realizes how short life is. She was the link to Kurdistan. It was important for us to show something from there so we decided to make a short movie about Kirkuk specifically and my cousins there and their life. We thought about doing costumes and did a small collection. I took it with me [to Kirkuk] in December 2016 and shot the movie, then we came back in January 2017 and presented the collection here in Paris during fashion week. When I was there it was very interesting because ISIS was about 60 kilometers outside the city of Kirkuk, where we were shooting.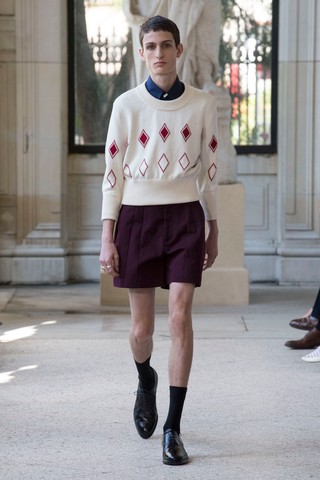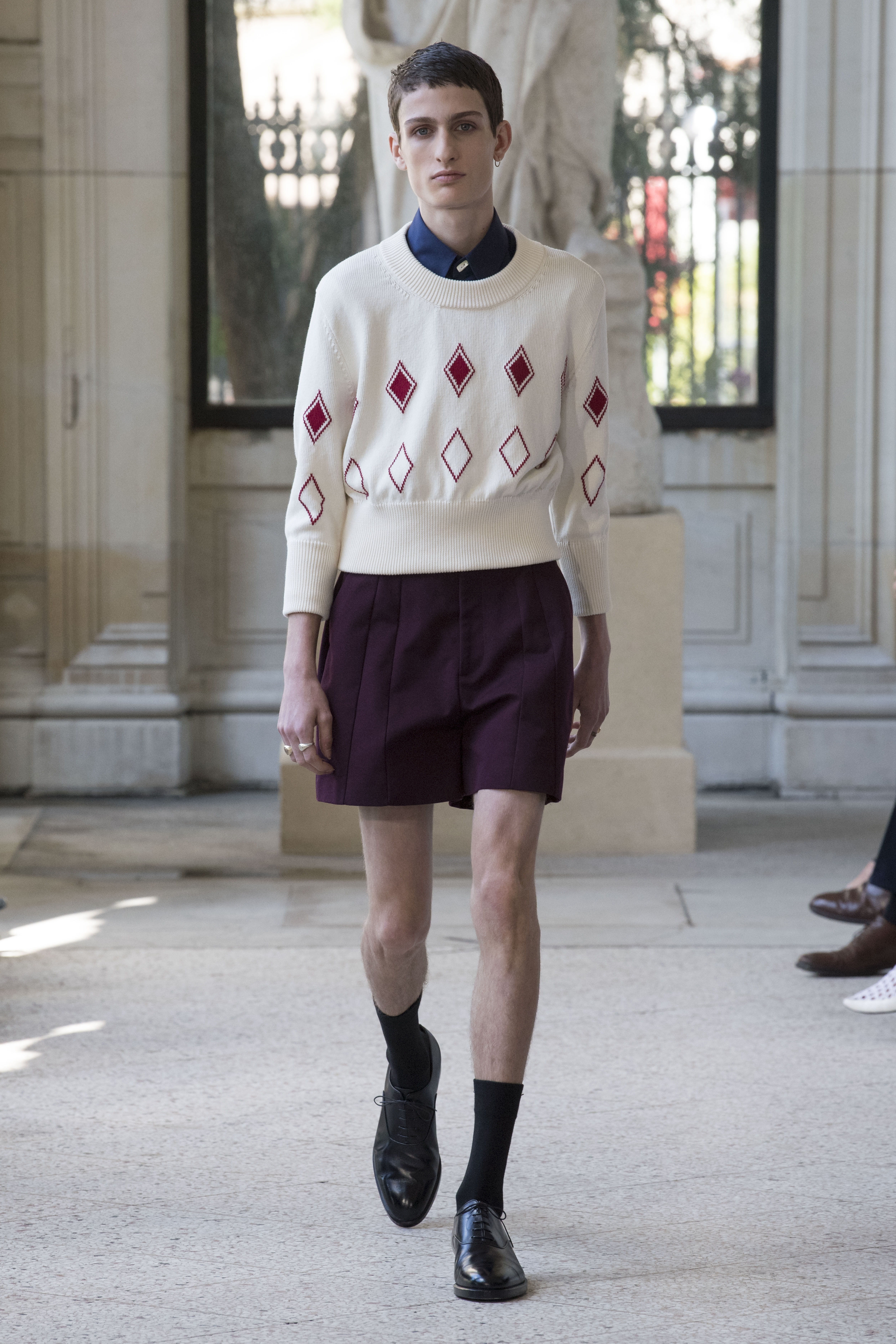 What was going on in your world when you were coming up with the current collection? What fueled you?
With Tarkovsky, I'm a fan of his movies and also interested in how he reflects what he does. I think that's been my education in designing. Tarkovsky [is] a very religious man, very spiritual and has small elements in how he shows that off in his movies. I grew up with Muslim parents, and I wouldn't say I'm a Muslim, but I wouldn't say I'm not. I do really believe in God very much and I think about it a lot. I'm questioning that religious part of it. It was very important for me to see how [Tarkovsky] expressed it. It made me feel I should express it, so that's where you have a little bit of the diamonds, the Islamic art reference. Tarkovsky doesn't use that much dialogue in his movies, it's more about movement of the camera, the cuts, and the image. I felt that with the previous three collections, maybe I've been talking a little bit too much and not really showing. That's when the colors came in references from Evan Holloway and Brice Marden, who are artists I've looked at for a long time.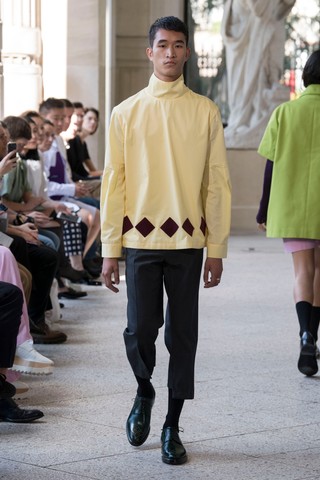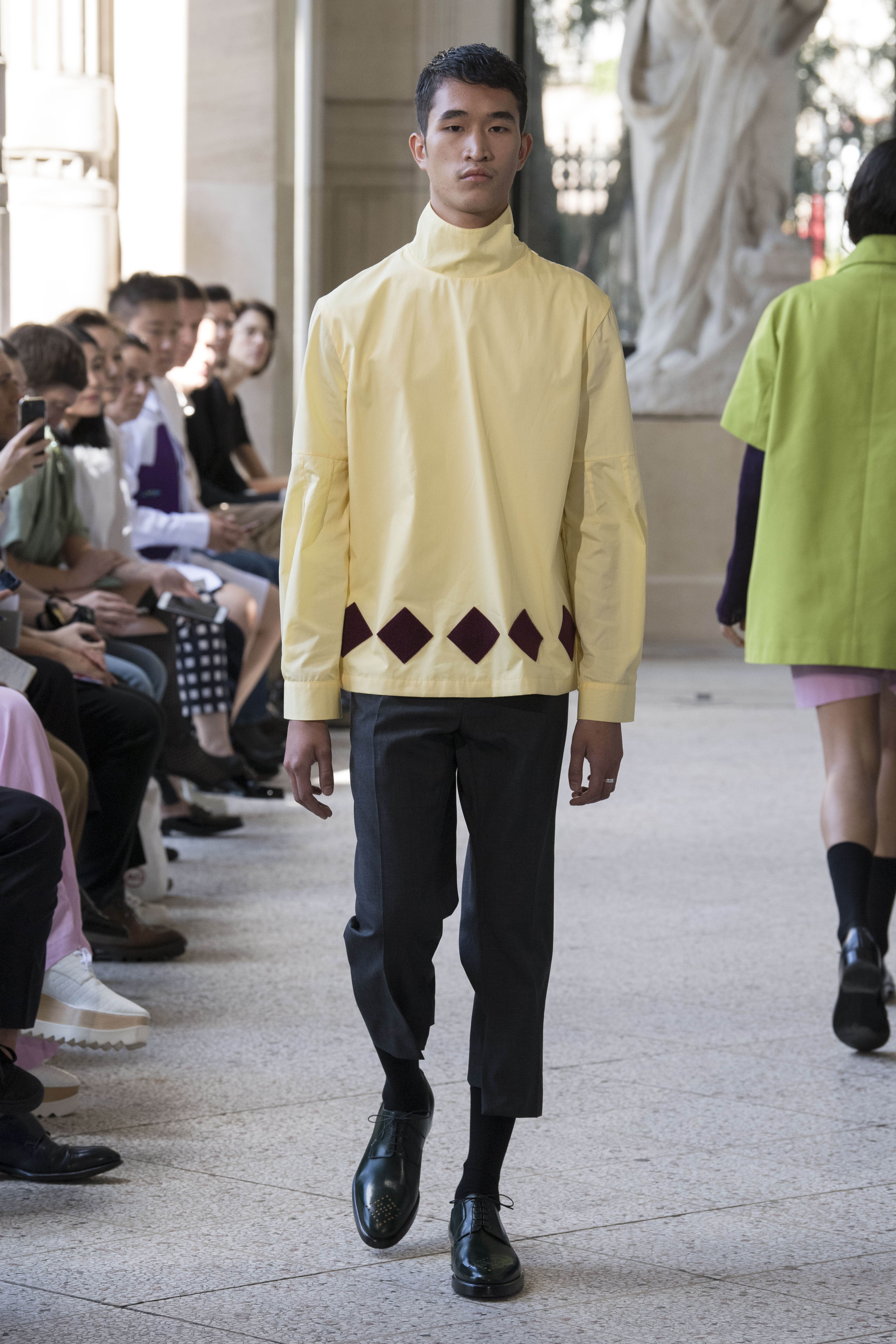 Where do you see your design narrative going, and why do you continue with this?
I'm very competitive. I played football for 10 years and it's a competition. You wanna get better, you wanna make bigger collections, present more things. For me it started with a spotlight on my background and my cousins in Kurdistan. There are 35 million Kurds in the world and they don't have a country, so that's a very important element for me to talk about. For each season, if Namacheko grows bigger, my voice is bigger, more people will listen, and if each season 10 more people hear about Kurdistan and Google it, I have won something. After one and a half years, I also wanna pay homage to all the people that I have on my team. The starting point is always Kurdistan, I'm always going to talk about it and bring it in somewhere, but there's so much more to say. To get better, that's the constant thing, to make something that's more, that creates an atmosphere, creates an energy, and really makes people feel something.