Photography Esther Ruth Mbabazi
photographs that capture uganda's youth culture, from a city to a village
A country in which nearly half the population is under 15 years old, Uganda really is for the young.
Photography Esther Ruth Mbabazi
In 2012, photographer Esther Ruth Mbabazi was not a photographer yet. She was 17 years old, taking journalism courses, paying for college by working as a gas station cashier. She wanted to be a writer; more specifically, she wanted to tell stories from her home country of Uganda. "But I realised," she tells me over the phone, "that I'm not so good at writing." At a group exhibition in Kampala, where she lives and has spent most of her life, she felt deeply moved. Something resonated. "When I saw these images, I thought, 'Yes, this is how you tell stories. This is how you bring people into someone's life.'"
Esther reached out to photographer Kibuuka Mukisa Oscar, who became her mentor (and lent her her first camera). She sought to document life in Uganda as she knew it — her friends, the socioeconomic strata of the country, their various hardships — and soon became a Magnum Foundation Photography and Social Justice Fellow. She has since found ways to bring viewers into the lives of the people she photographs and tenderly reveal their stories to the world; documenting South Sudanese refugees in the Bidi Bidi refugee camp in northern Uganda, a traditional birth attendant assisting women with antenatal care (despite a governmental ban of the practice in 2010) in the Bududa district, a mountain village in eastern Uganda, and Kampala's hip-hop scene.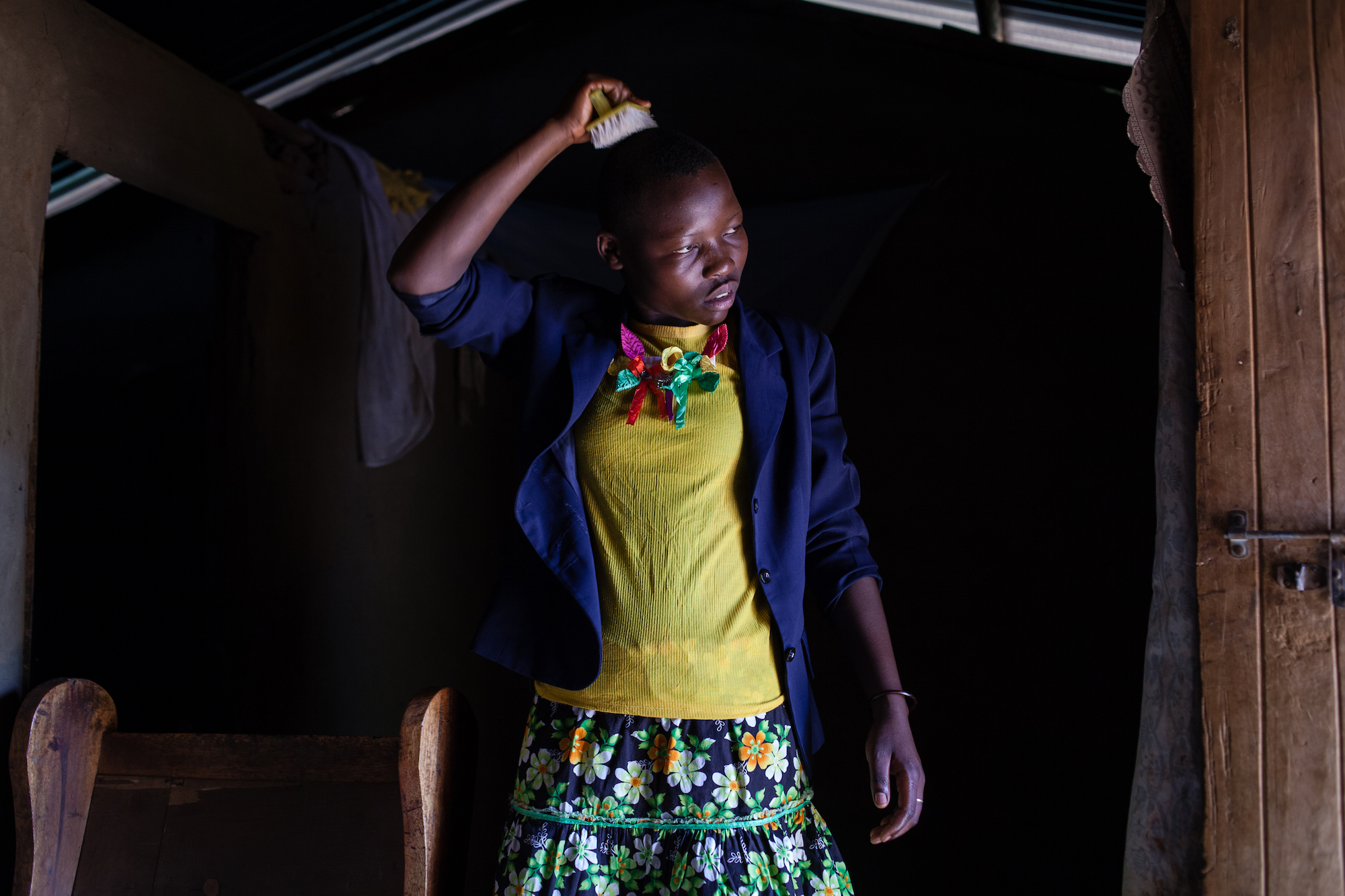 When she won the Inaugural Young Photographer Award, presented by the Uganda Press Photo Award, Esther received a six-month grant for her series This Time We Are Young, which documented the daily lives of three teenagers from different socioeconomic backgrounds: Irene, who Esther explains is a "wealthy girl from Kampala", Latif, a dancer and video editor from Mbale, and Aidah, a 15-year-old girl from the rural Bududa District. For Esther, who's lived in both Kampala and a rural village, the project was, she says, "an opportunity to challenge myself to tell a different kind of story. People were telling me my work was only showing a negative side of Uganda — I wanted to challenge myself to tell a positive story." In 2017, nearly 48% of Uganda's total population was under the age of 15. As much as This Time We Are Young is about adolescence, it's also about Uganda itself, a young person's country."
In Esther's dreamy photographs, cinematic and close, her protagonists are unselfconscious and seemingly unaware aware of the lens. Irene waits for a motorcycle ride to take her to the club; Latif bathes in the light of his phone; Aidah, elegant and on the move, brushes her hair. Only photos from Irene's world, though, are bathed in neon nightlife-pink. "It was tricky to find similarities among the three of them," she explains. "It's all different according to where you live and how your family is — whether you live really deep in the village or somewhere more job opportunities are present."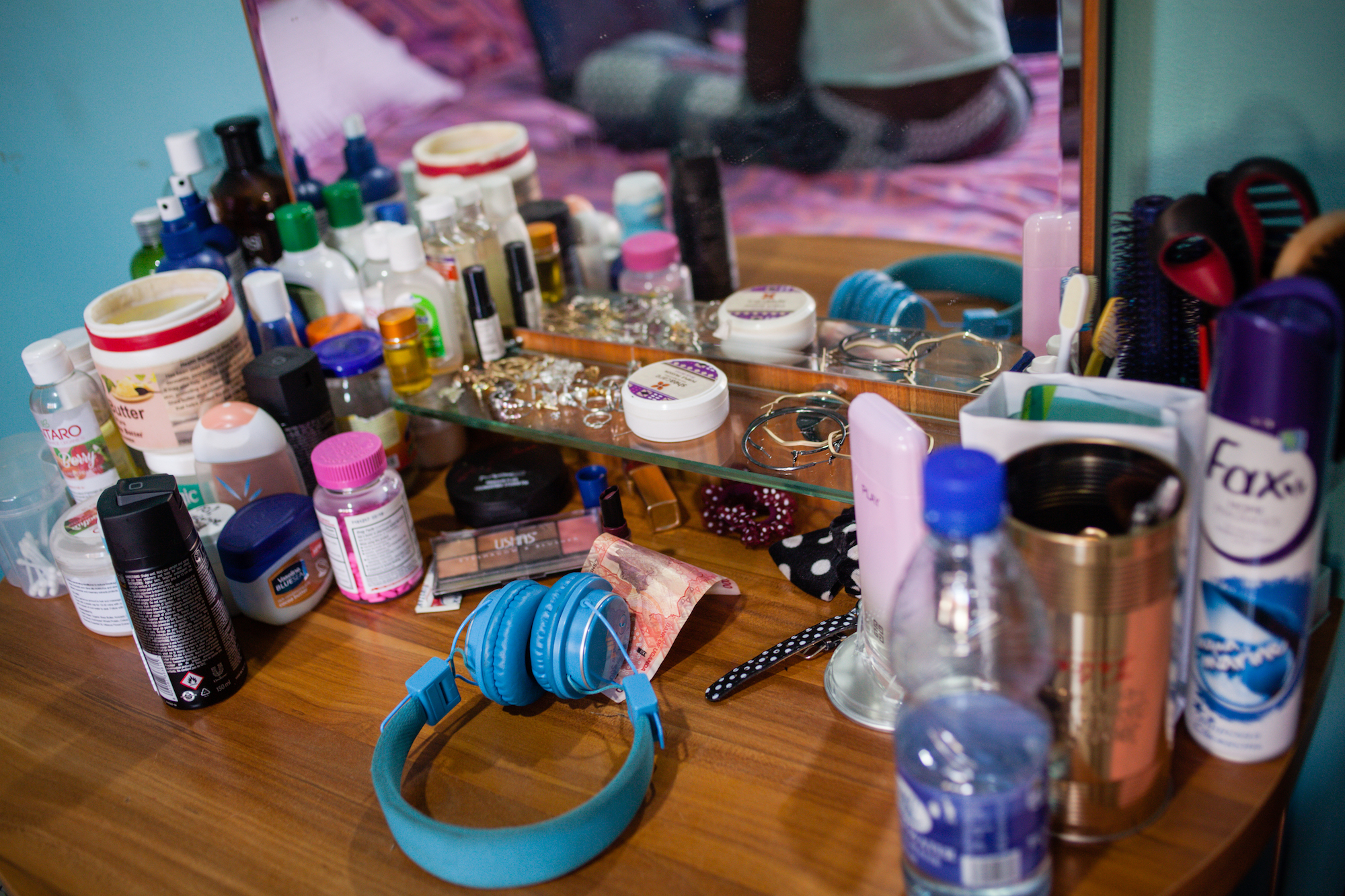 How did you select the three teenagers you worked with, and how long did you document them?
The project took me six months. I wanted to tell the different stories of young people in this society. We have this kind of clash, where you have people from humble backgrounds, the middle class and the really wealthy. For this story, I wanted at least one representative of these three categories. I didn't know any really wealthy people in my circles — I reached out to the Facebook community for that.
Given their different backgrounds, did these young people have any similar concerns, or were they vastly different?
I didn't really find many similarities in that kind of aspect. Rather, I found differences. Irene, the girl from the wealthy background — she had plenty of options, and she just chose what she wanted to do, which was work in the hospitality industry. Her family had other offers for her, too, so she had different opportunities to choose from. Latif, the middle-class boy — he's really creative, and he goes against all boundaries to try and make ends meet. He does it all through self-taught things: he's a fashion designer, a dancer, he performs at different venues, he's into video editing. Because of where he lives in Mbale, a suburban area, he kind of gets opportunities through that, to be able to survive that way. Aidah, the girl in the village, is still young and in school, but there aren't as many job opportunities out there in the mountains. She has never left the village in her 15 years.
You grew up in two different settings yourself, both in a city and a village.
My siblings and I mostly grew up in the city. By the time we went to live in the village, we were still young and still going to school, and we were only there for a couple years. For me, all of these photographic opportunities — I don't think I would've have had access to them if I was still in the village. There is only so much independence you can gain in each area you live in. That sentiment doesn't apply to all types of jobs, of course — people are passionate about different things. Depending on where you are, and what your profession is, you might not profit if you're just in the city; you might also need to be in rural areas too. It feels like there is always a balance needed for the experience.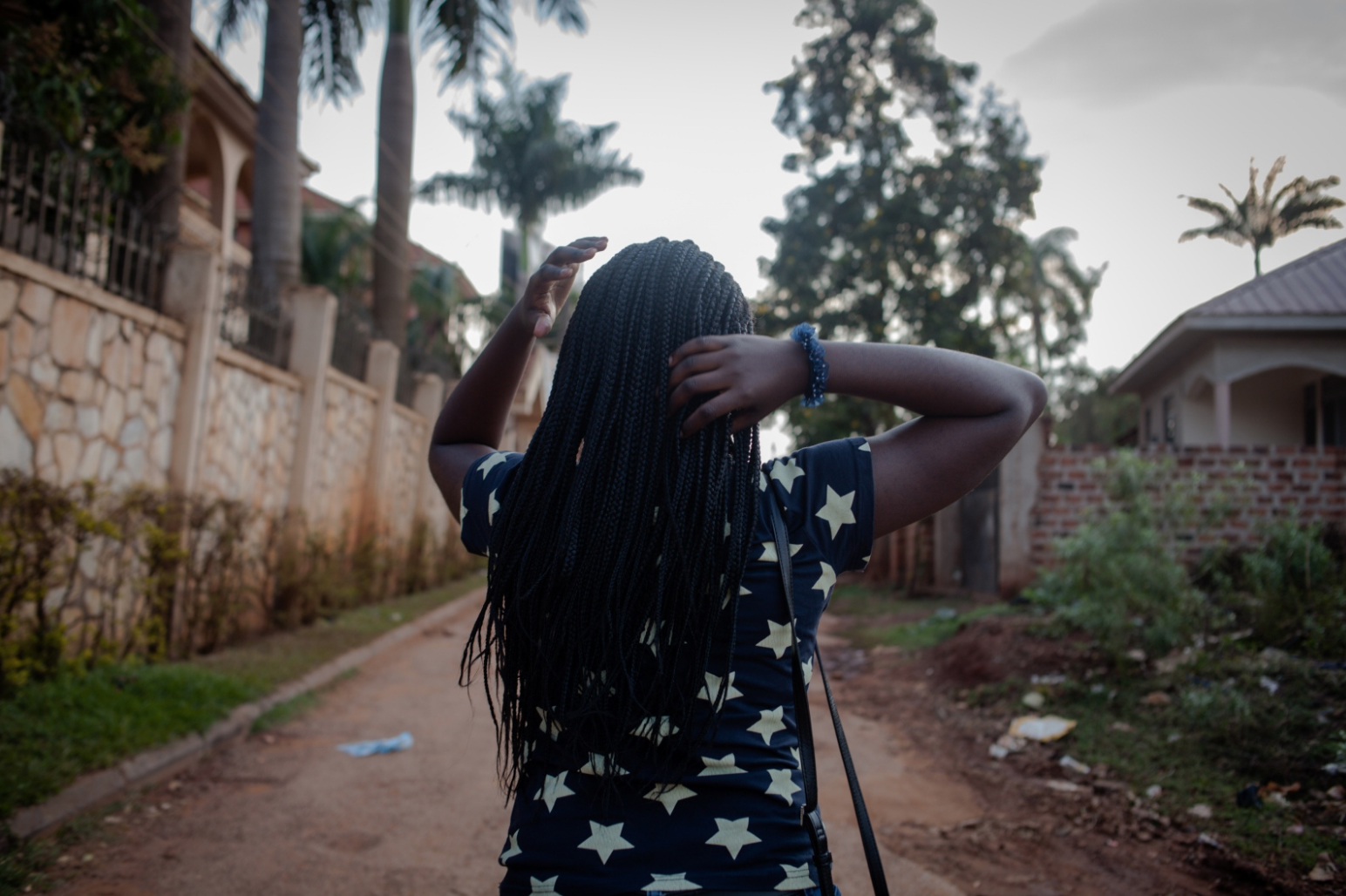 When you took these photographs, you were still very young — you still are! What was it like to document teenagers when you'd just become a young adult yourself? Could you relate to them, or did you feel a sense of distance?
It was mixed. Sometimes I'd feel like, 'Wow, they're very young.' Other times, I'd go to photograph in a familiar scene and think, 'I'm having fun myself!' It wasn't me documenting the young people; it was me documenting the people of Uganda. We are a country that's mostly young people. Once in a while, you see a really old person, but you don't connect much with them because it's mostly a young people country. For me, trying to narrow it down to teenagers was the best I could do; with over 78% of the country under age 30, I felt like I wouldn't be able to tell a very specific story with anyone older. As you grow older, life can go very different ways and it's hard to describe that.
Since you were trying to photograph each of the kids' day-to-day lives, did you have to give them any direction?
Latif and Irene — those images were easy. They were really used to photos and everything just happened naturally. I told them not to look at me, 'Just go about your life and I'll be a fly on the wall. Don't mind me.' It worked really well because they're used to these things. With Aidah, it was initially quite hard and I spent a lot of time with her. She was very shy and reserved, and for me to come in from the city and say, "This is what I'm doing" was difficult. It took a few times of going back and just chatting, trying to get into her life, meeting her friends. I think those first short visits helped a lot, and she was comfortable by the third visit.
You studied journalism. You're not writing, but you're still telling stories and reporting. How did photography become your preferred your medium for this?
When I was taking journalism classes, I wanted to be a writer. I wanted to tell all of these stories that I'm telling through photos, but through words. When I came across a very inspiring photo exhibition, I saw the images and I thought, "People won't forget what they saw or what they felt when they saw these images." I felt that the mind remembers a lot of what it sees, visually. I wanted the stories to truly sink in.
What are you currently working on now?
Of late, I've been working on a story — photos and video — about nodding syndrome. This is a disease that has been in Uganda for the past two decades, and the cause and treatment are both unknown. I received a grant for it. The disease is mostly prevalent in northern Uganda, and it affects children between five and 15 years old. It's pretty bad. That the world isn't talking about it, or that research isn't being centred around it, makes me question a lot. I feel like maybe the world needs to know more about it.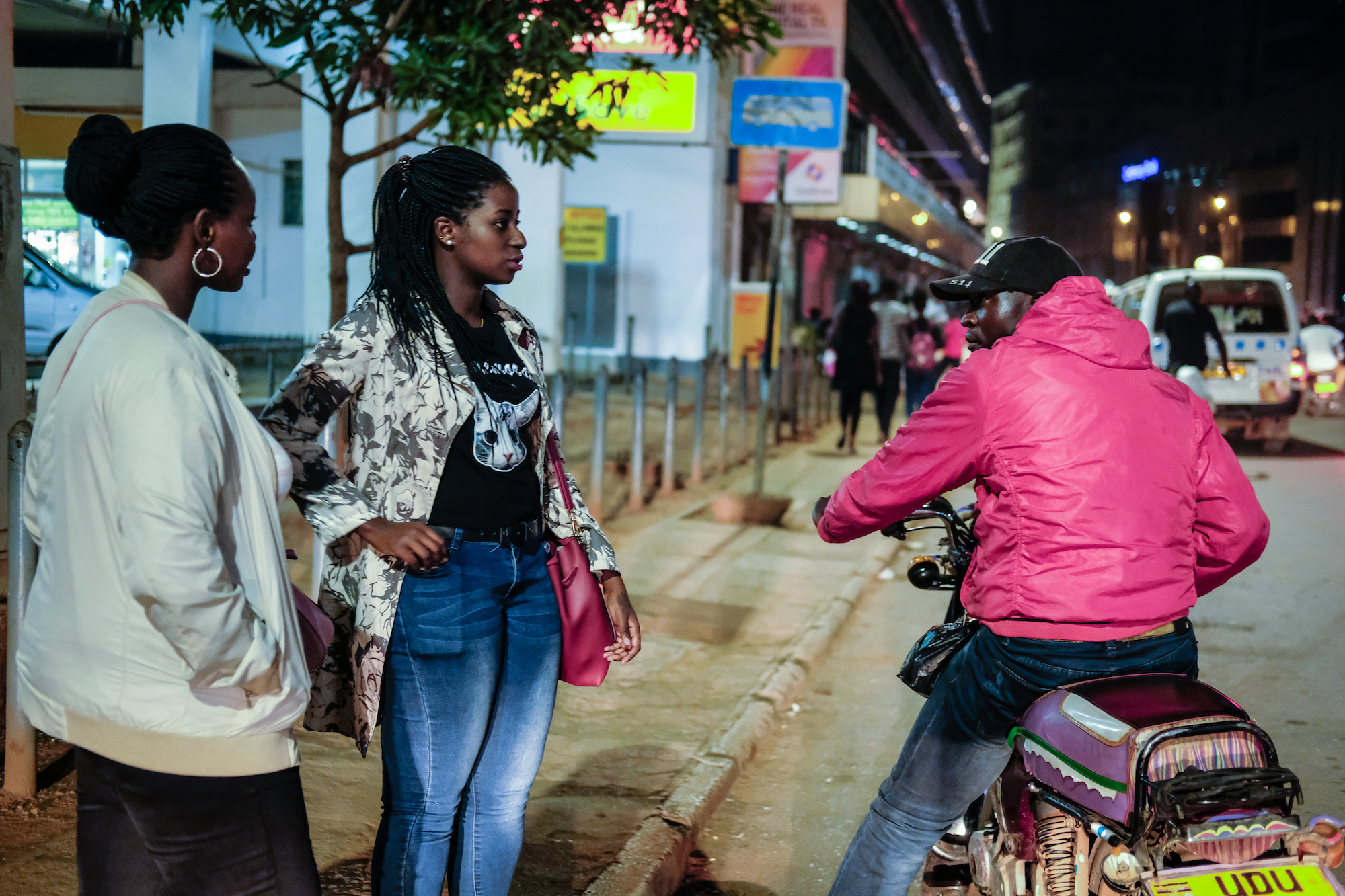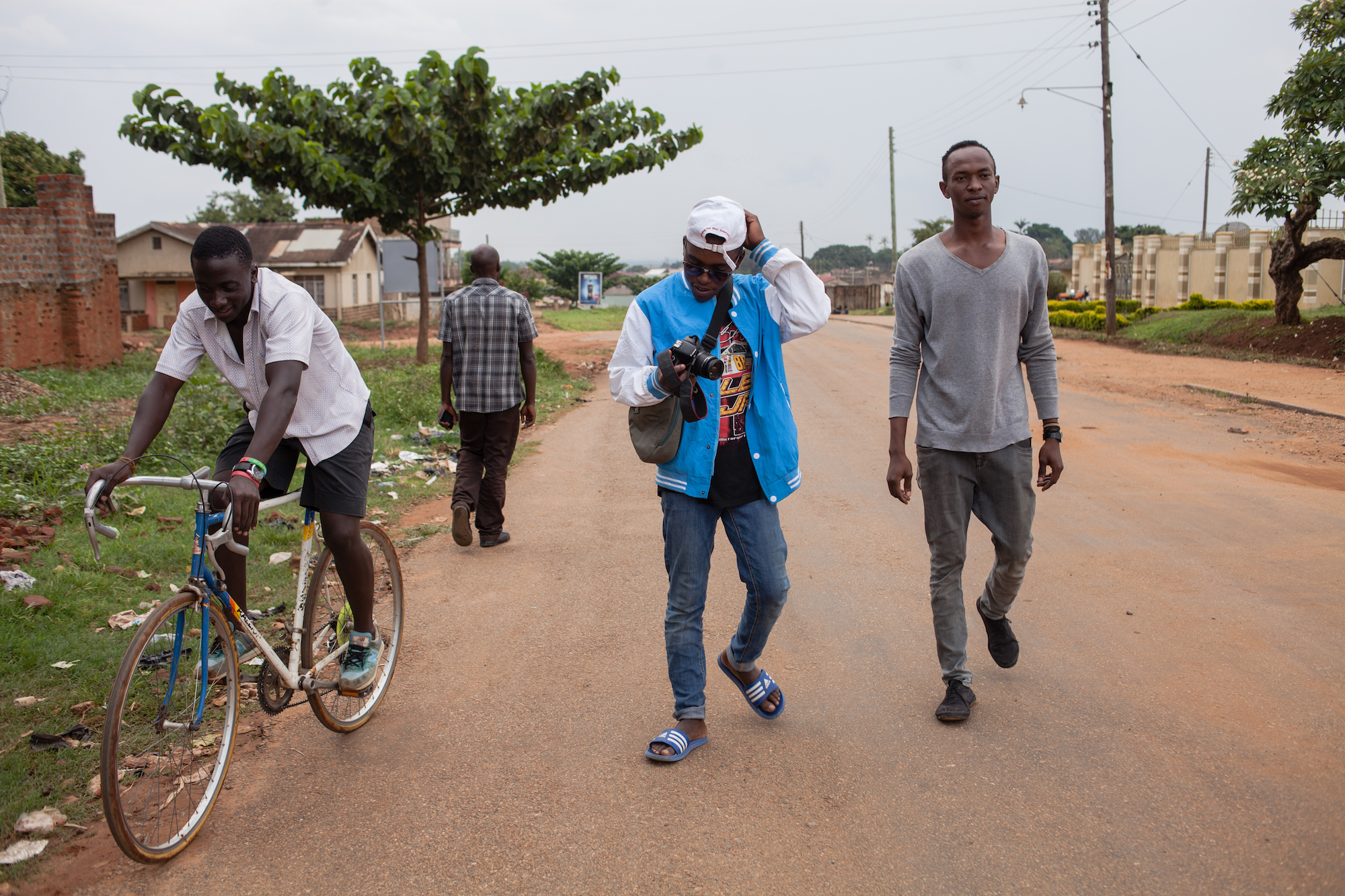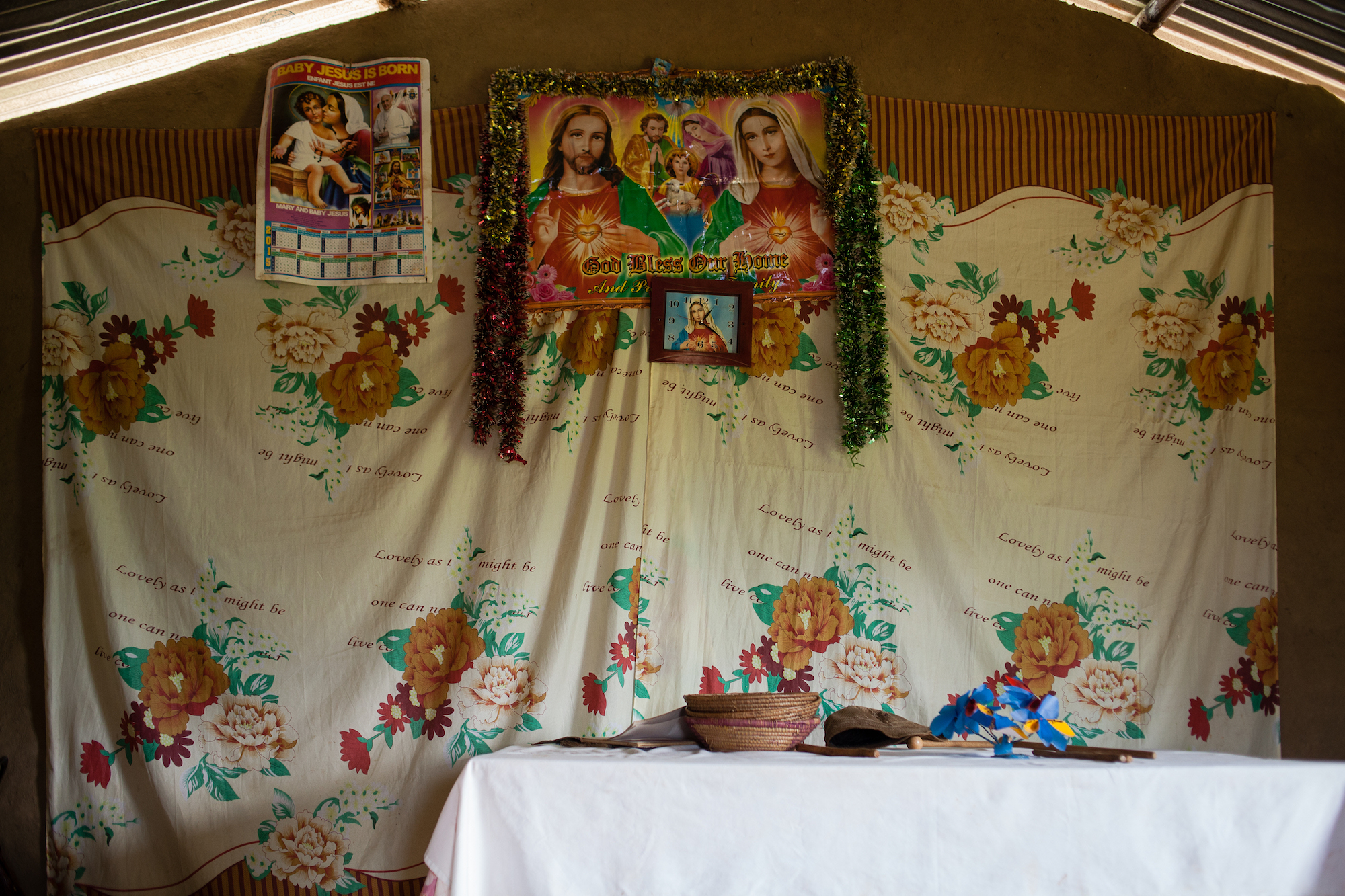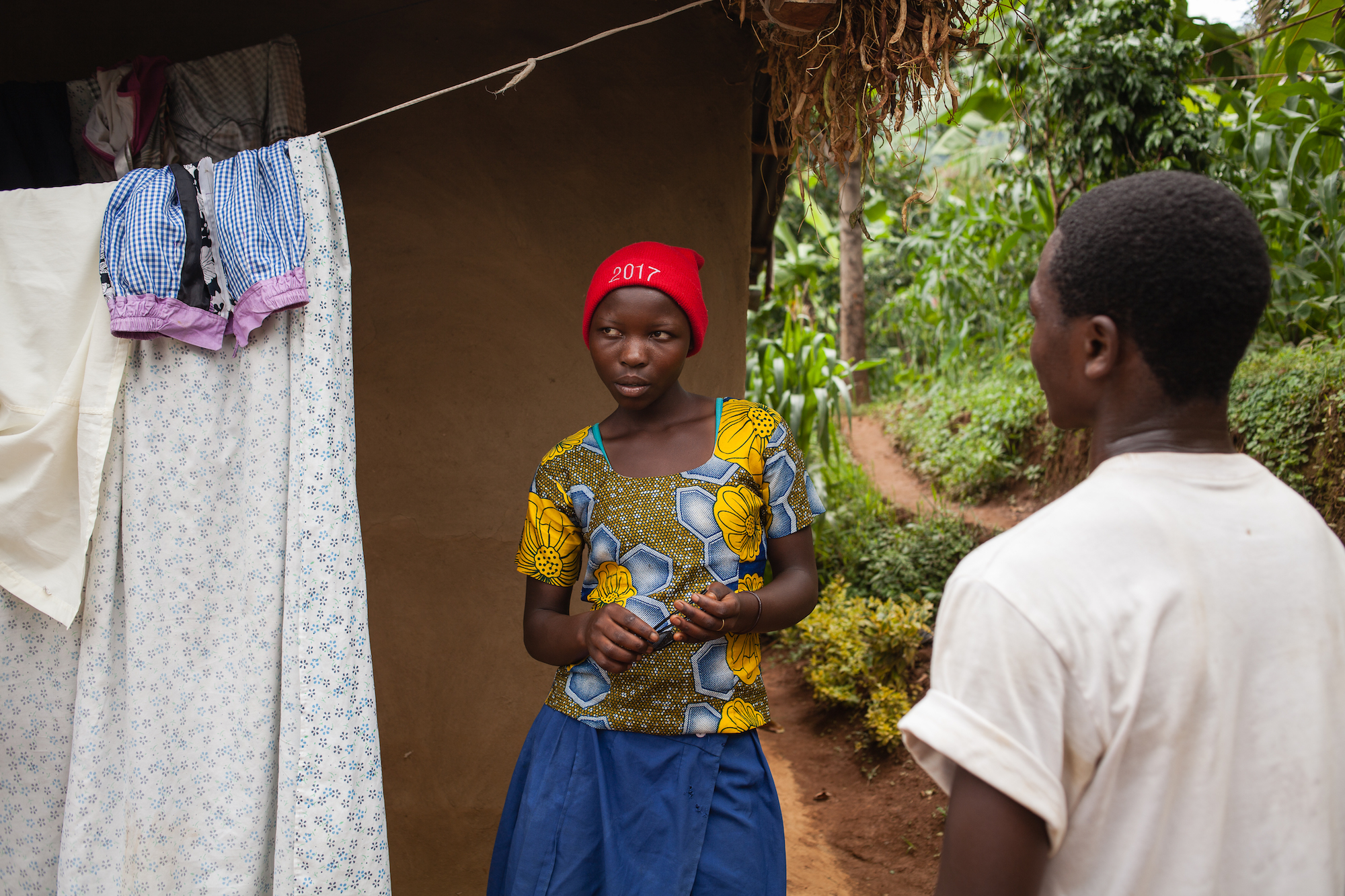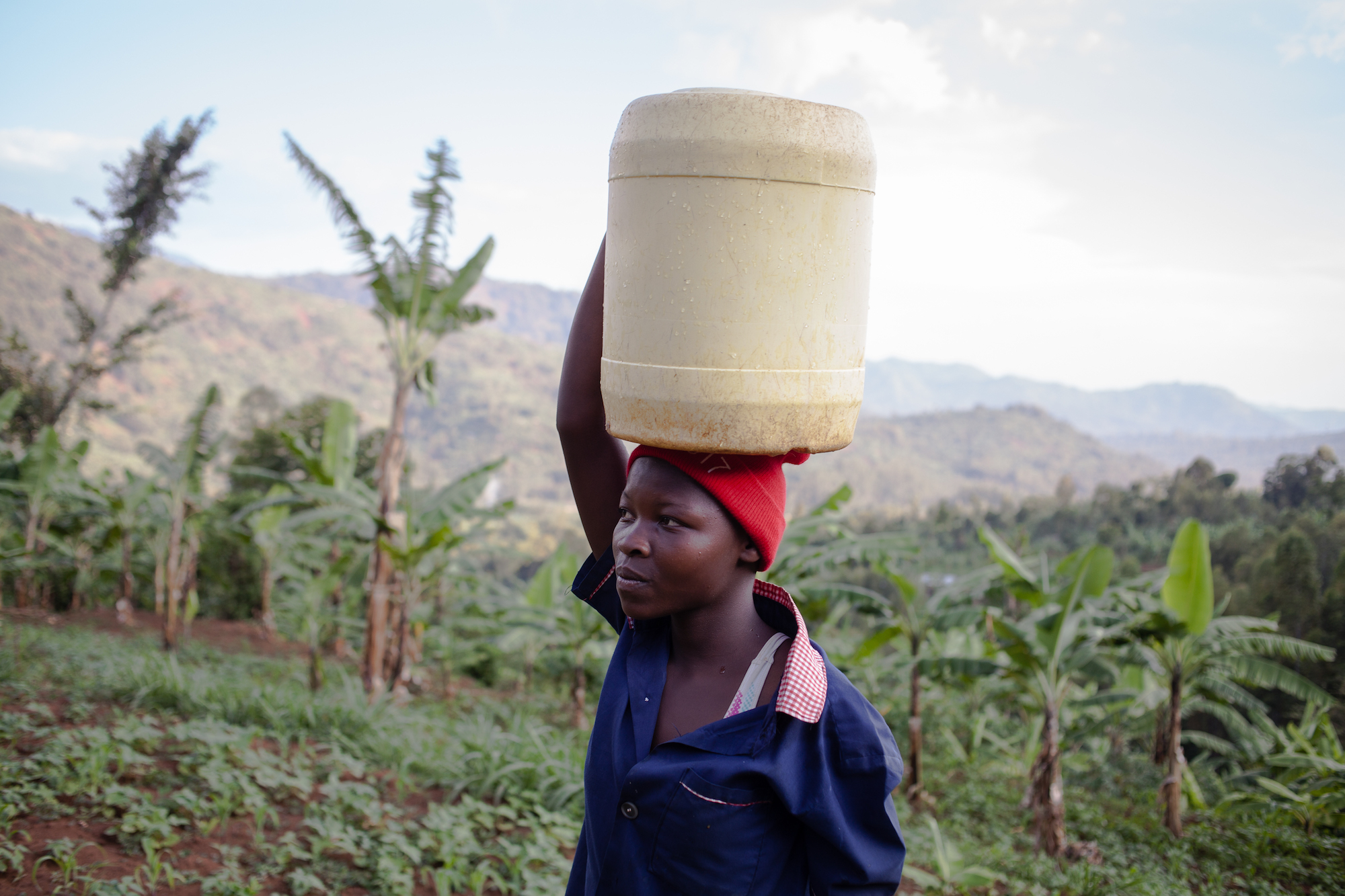 Tagged: