inside the emerging lolita scene in paris
The opening of the Japanese store, Angelic Pretty, in Paris has seen the city's youth take to Kawaii-themed dressing.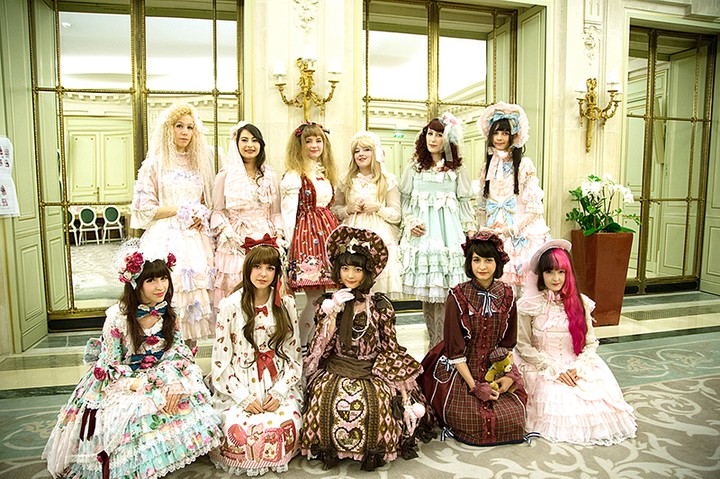 All photos courtesy Angelic Pretty
Not far from the Tuileries Garden and just a few blocks from Le Meurice Hotel, central to Paris's first arrondissement, is Angelic Pretty — France's (and Europe's) first dedicated Lolita boutique. The shop at 3 Rue Saint-Roch (which officially opened in 2016) is easily spotted for its pink exterior and collection of petticoat dresses, pastel-hued jewelry, and the kawaii-fueled accessories placed in the window. There's also a collection of mid-century Americana stuffed animals in shades of rose and baby blue that are equal parts cute and creepy. Here, inside Angelic Pretty, fans ranging in age from 12 to their mid-30s come to shop and collect pieces from limited-edition collections. Consider the hype on the same level of Supreme fans; and consider the attention to detail, craftsmanship, and quality of the pieces similar to Lolita couture — if there ever were such a thing.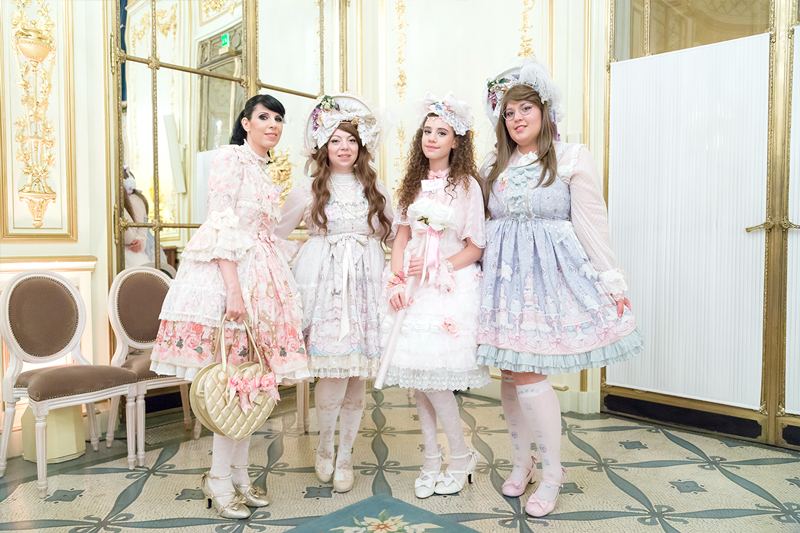 Liona Sellam, who first fell in love with the brand at the age of 11, wears Angelic Pretty everyday she can, except for when she has to wear a uniform at school. "I like the Marie Antoinette style of it and the culture behind it," she says. Of all the fans in the store during a cold day in early March, she (at 12 years old) had the biggest collection by far. When new collections are released (first promoted on social media and the brand's website), Liona's mother calls the store to reserve pieces for her while she's at school.
What makes Angelic Pretty unique is that it's one of the first and most well-known Lolita brands. Founded by Mme Hiroko Honda, the brand became official in 2002. But Mme Honda's history in Lolita fashion goes back nearly 40 years. In 1979, she opened her shop at Laforet Harajuku, a fashion building in Harajuku, selling Lolita and gothic style pieces from different designers. "At that time in Japan, especially in Harajuku, many up-and-coming designers were making original clothes and creating a sort of a movement, there were individual and fun clothing everywhere," she tells i-D. "I always liked cute things, so I selected what I what was cute with my eyes and sold them at my shop."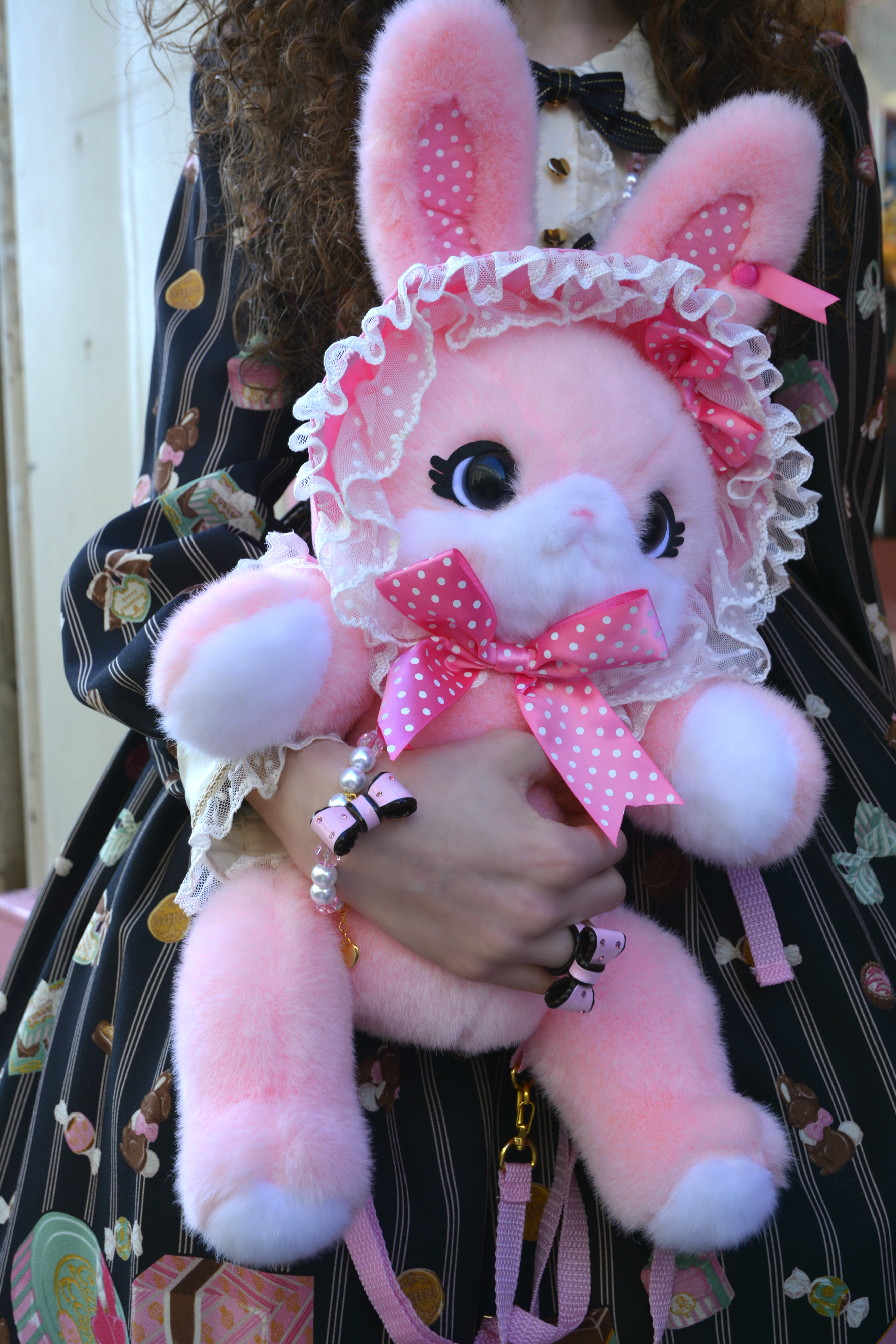 Back in the late 70s and early 80s in Japan, there wasn't a formal name for what Mme Honda was doing — but it was the very beginnings of the cult-like gothic Lolita style. "By the year 2000, it became a word to summarize one genre," she says. "At that time there were only a limited number of shops selling Lolita clothing. Many brands were sold only at my shop in Tokyo." And so, Angelic Pretty is the result of years of clients asking Mme Honda to create original products based on her own aesthetic.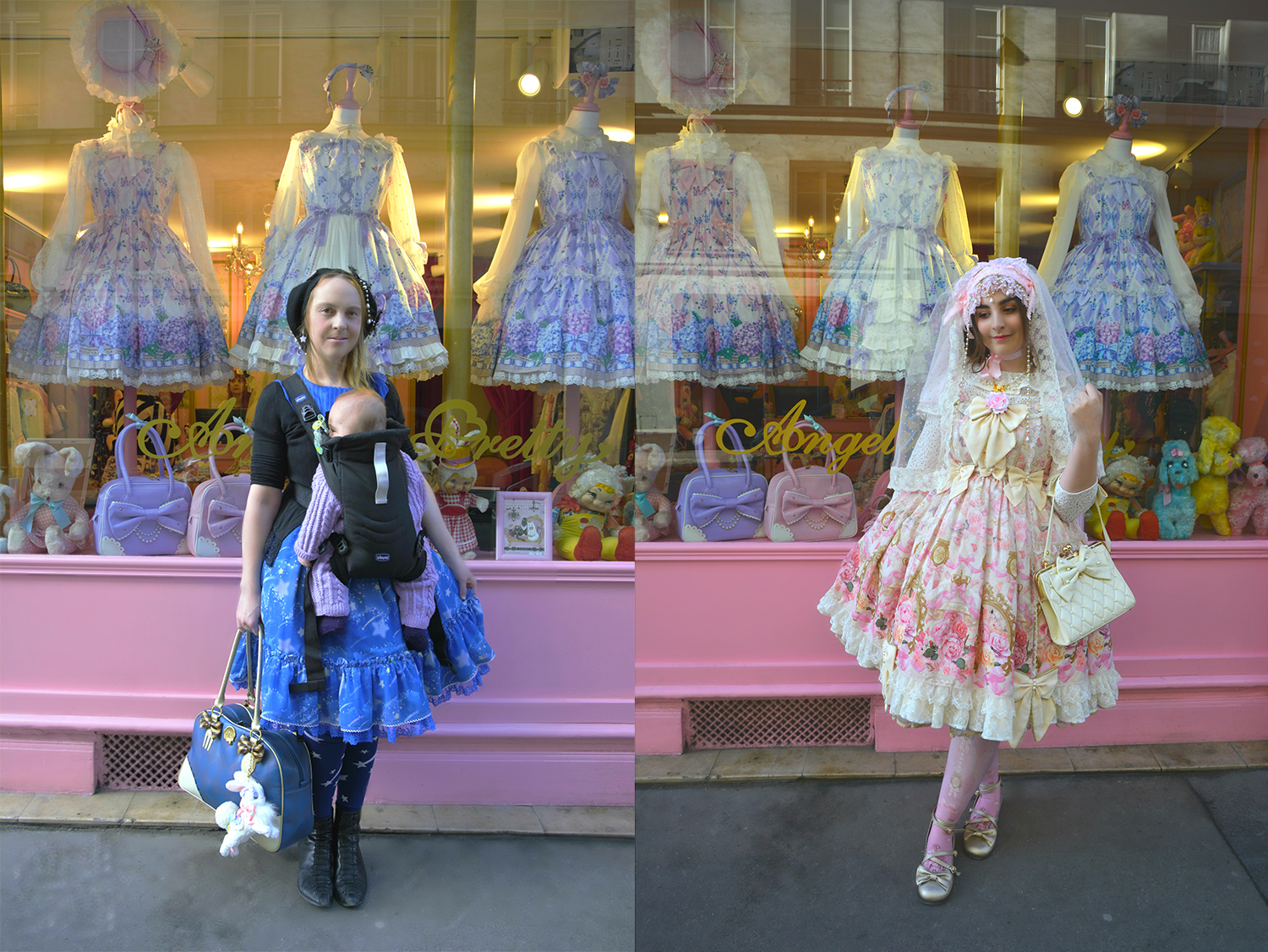 But there's also a focus on using made in Japan techniques and a sense of high quality. A dress from the boutique, replete with bows, ruffles, prints, and ties can cost upwards of €500, while most blouses (in pastel lace, or with removable collars) cost close to €200. The designers, Maki and Asuka (who go by their first names and are well-known in the Lolita community), have been with the brand since it formally launched in 2002 and make a point of keeping this in mind. "The textiles of original prints are produced in Japan by a special factory to create delicate motifs and subtle colors," Maki says. "The original lace is also produced in Japan to express delicate motifs." The prints too, are the biggest draw for superfan Marina Martin. She has over 20 outfits from the brand. "Sometimes I wear Lolita pieces, but toned down," she says of when she's not wearing a full Angelic Pretty uniform ,with everything from a pink pearl embellished beret to pastel shoes.
The copies and knock-offs are something the two are well aware of too. "I know there are many copies of AP, most of them are sold outside Japan," Asuka says. "The most important value is originality. Ideas that are filled with individuality establishes the unrivaled identity of Angelic Pretty."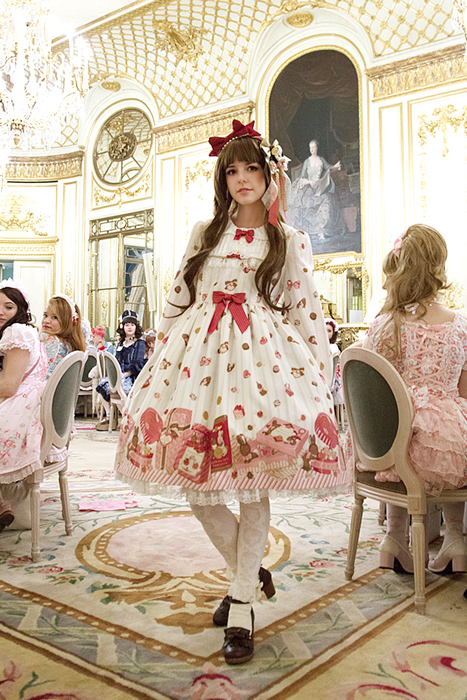 The Paris location is indeed the brand's first in Europe — but there's also a San Francisco store that opened in 2010. Before the U.S. opening, Angelic Pretty was experimenting in Europe, especially in Paris by having fashion shows at the Japan Expo in Paris from 2007 to 2009. "We were surprised by the enthusiasm of the public which was much stronger than we had expected. Angelic Pretty was more recognized outside of Japan than in Japan," says Mme Honda of the fan culture. "We were convinced that we can consider the foreign market."
"Our Paris boutique's interior is a bit different from those of Japan or San Francisco," she says. "The details of the traditional architecture of Paris are preserved and we added Japanese cuteness to it."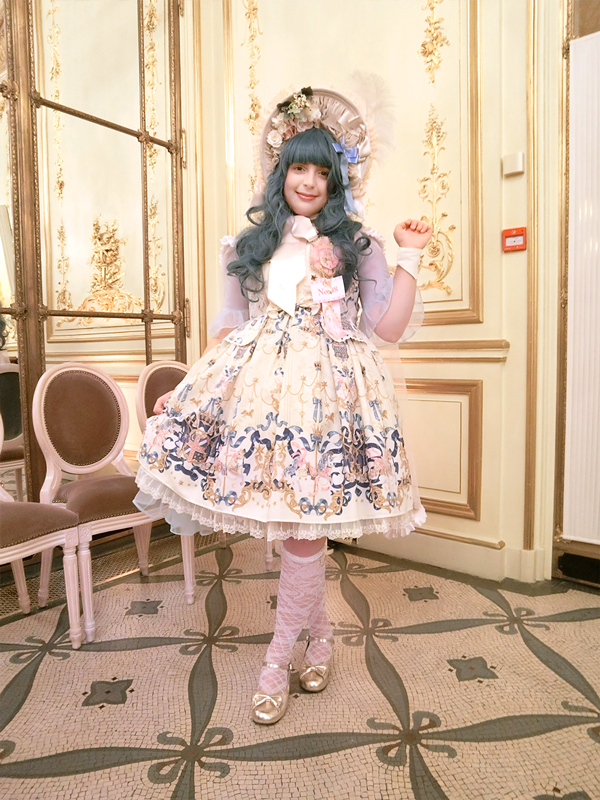 In terms of the aesthetic, the designers look to fantasy. "The concept is Princesses in picture books that made us dream as a child," says Maki. "I try to design in a way that speaks to the imaginary princess we have in each one of us." Pink is undoubtedly the most important color and like any other fashion house with similar prices, Angelic Pretty has its own house codes. "We have rules for details such as the width of the lace, the volume of the gathering," she says. Despite all the clothing being one size, the way it's designed in many cases can fit a variety of sizes. "We take a lot of care to pattern so that different types of body shapes can fit in and be cute."
And while some may consider the outlandish designs formal costumes or clothing that can't be worn on a daily basis, the superfans and the designers will tell you otherwise. "When I go out I am always in Lolita style," says Maki. "Basically, we create everyday pieces. For instance, we include pockets, and patterns are made so we can move easily," says Asuka. "However, some dresses are designed for a truly special occasion. We throw a big tea party in Tokyo every end of the year and show the dresses there. There are many themes and the special dresses for extraordinary occasions are not sold at stores, but are sold to clients made to order."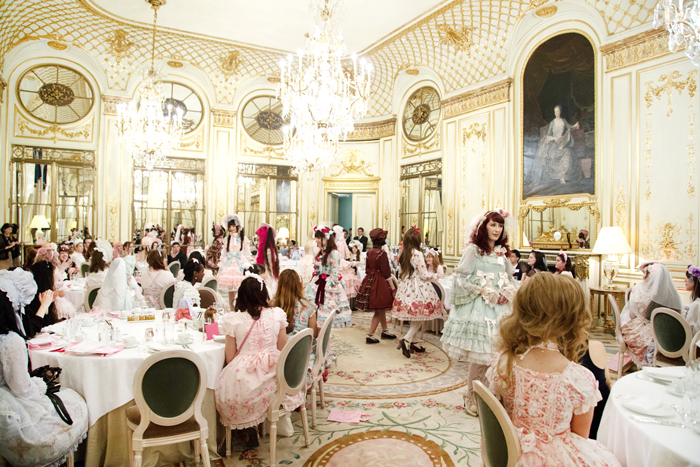 Another super fan in the store that day, Manon Tisserand, wears Angelic Pretty head-to-toe every weekend. "I love the brand because there are very formal pieces," she says. "But there are very casual pieces too. You can have everything you want in one place. Noémie Ekstein who is a young mother and discovered the brand in 2016 adds, "I love it because it's so easy to wear."
"At the beginning of the year 2000, Gothic & Lolita style had a somewhat underground image," says Mme Honda of the perception of the now-popular aesthetic. "Perhaps for this reason, many items were in black, and it was hard to find bright and pretty colors. Angelic Pretty has set pink as its main color."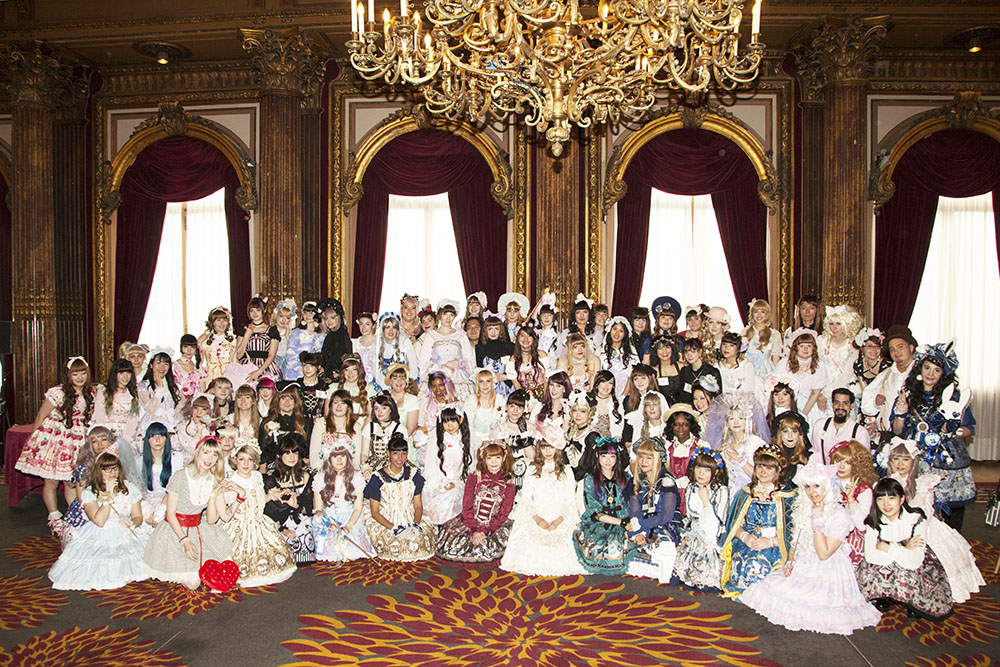 According to Mme Honda, the culture of Lolita is still thriving and the brand plans to expand beyond Paris and San Francisco in the west. "In each country, people wear it in different ways. Europe, US, and especially in China, we are amazed by the size of the market." It's also interesting to note that out of the four fans we interviewed in the Paris location, two of them referenced Marie Antoinette (an intrinsically French association) when speaking about the aesthetic of the brand. With more stores set to open in the west, it'll be interesting to see what native allusions fans around the world make, when looking at the Lolita aesthetic. Until then, the Angelic Pretty's location in Paris represents small slice of the colorful Lolita scene seen throughout the world, with a tight knit, supportive community to boot.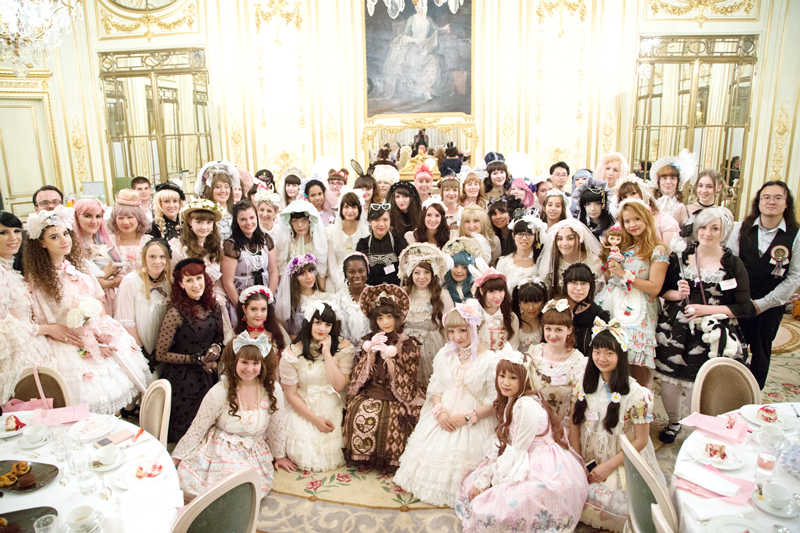 ---